Never miss a bite! Sign up here to receive new recipes and reviews straight to your inbox.
Disclosure: I received tickets to attend Savor The Avenue hosted by the Delray Beach Downtown Development Authority (DDA) in exchange for this post. As always, all opinions are 100% my own. Photos courtesy of the DDA. 
Savor The Avenue returns to Downtown Delray Beach for its 11th year on Monday, March 25th, benefitting Healthier Delray Beach. Join the biggest dinner party of the year and sit amongst over 1,000 guests at a table along Atlantic Avenue that's over one thousand feet long.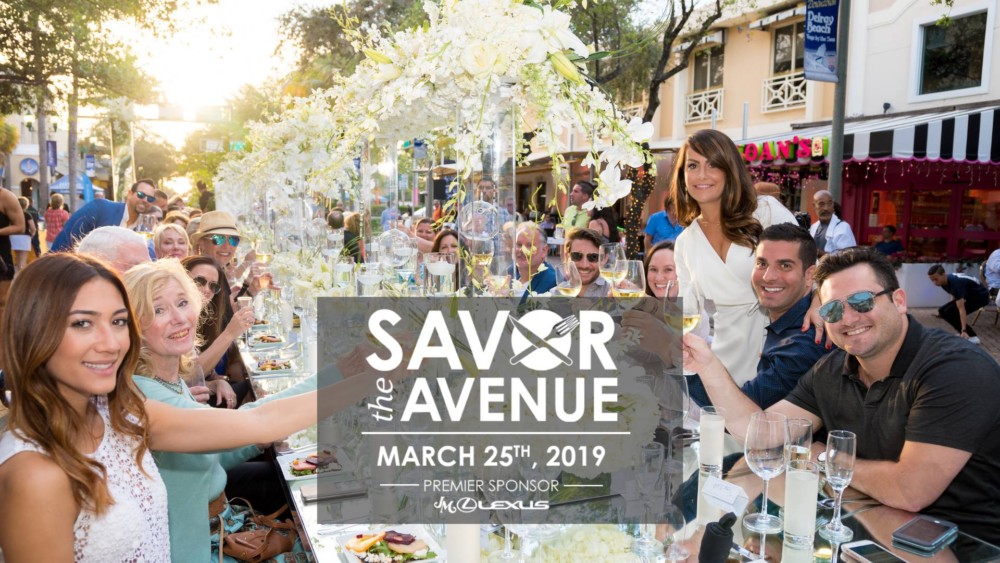 If there is one Delray event I look forward to attending each year, it's Savor The Avenue. This year, 13 restaurants will participate in this epic dinner party that puts any other dinner party you've ever attended to shame. Yep — 1,100 guests, a 1,320 foot table, and a totally impressive roster of restaurants and chefs that go above and beyond when it comes to the theme for both their menu and table decor.
This event is a Delray staple, presented by three very notable and familiar names — Delray Beach Magazine, Boca Raton Magazine, and Delray Beach Downtown Development Authority. Guests are able to make their reservations for the event directly with the restaurant they wish to sit with. The menus were officially released on February 1st, and it wasn't long before just about every single table was sold out. Currently, only one restaurant still has seats open.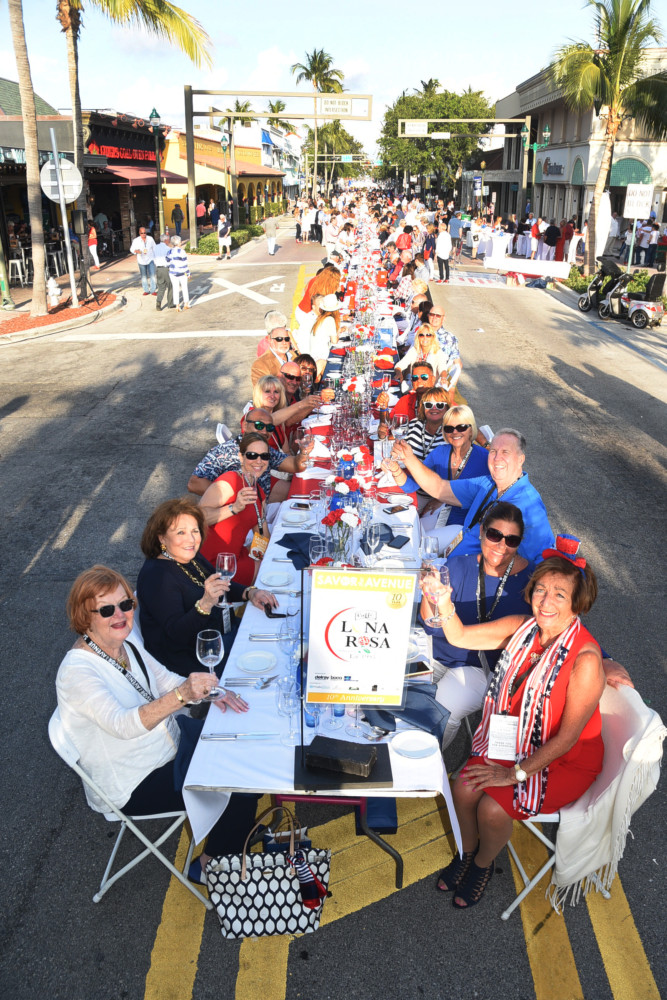 Participating restaurants for the 2019 event include: 50 Ocean, Cabana El Rey, Caffe Luna Rosa, Che!!!, City Oyster, Death or Glory, L'Acqua, Lemongrass, Racks & Farmhouse Kitchen, Rocco's Tacos, Salt 7, The Office, and Vic & Angelo's.
This is my fourth year attending, and the first year I am not sitting at my usual spot at 50 Ocean's table. This year I decided to switch things up and sit with Salt 7 instead. Salt has always put together quite the impressive party atmosphere for Savor The Avenue in year's past, and I can't wait to see what they have in store for us for the 11th annual event. I have dined there before, and although it's well known for its late-night club-like scene, the food is pretty on point. This year's menu for Savor The Avenue features squash blossoms and gremolata-crusted halibut, but I'm most excited about the entree — grilled prime NY strip steak!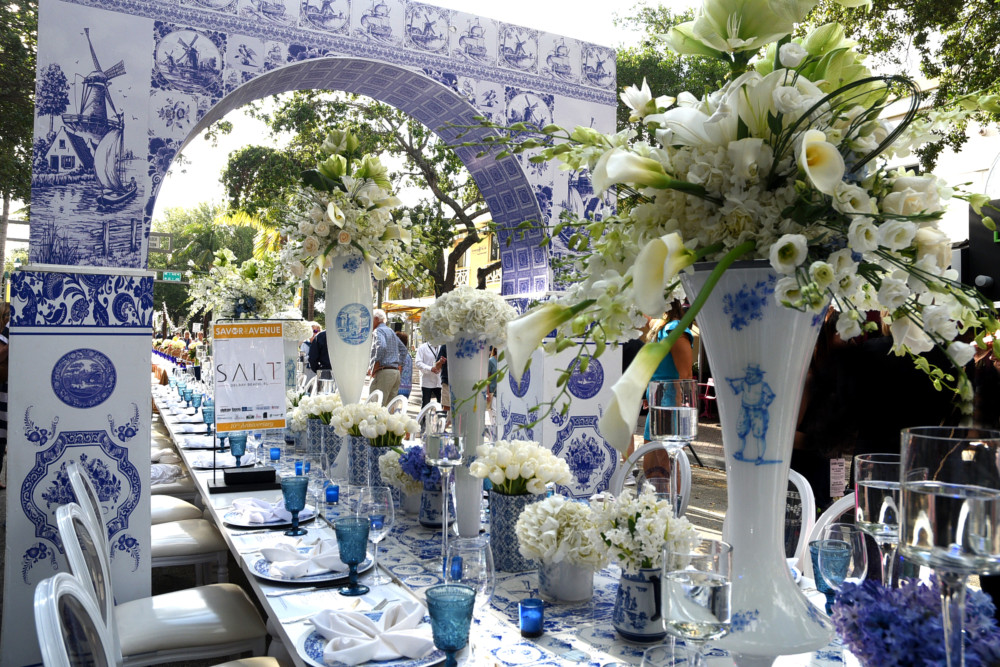 Will you be attending the biggest and best dinner party in Delray? If you weren't able to get your hands on tickets for your preferred restaurant this year, be sure to follow the Delray Beach Downtown Development Authority on Facebook and Instagram so you know exactly when tickets and menus become available next year.
Savor The Avenue is on Monday, March 25th, and begins at 5:30pm. Even if you don't have reservations for a table, it's still a sight to see! Come on down to the Avenue that evening to check out the sights, and then grab dinner at one of our fabulous beachtown's great places to eat. For a full rundown on all the Downtown Delray Beach restaurants, visit Downtown Delray Beach.