Never miss a bite! Sign up here to receive new recipes and reviews straight to your inbox.
Disclosure: I received complimentary tickets to attend select Boca Bacchanal events. As always, all opinions are 100% my own.
The most celebrated food and wine event in Boca is back for its 18th year!

Boca Bacchanal brings together world class chefs and vintners to offer their finest food and beverages to our residents and visitors, all while supporting a great local cause. Since its inception in 2003, Boca Bacchanal has supported the Boca Raton Historical Society & Museum and has helped to fund their programs that serve over 1,200 schoolchildren each year with meaningful and impactful experiences at historic locations. This year in particular, the event will help BRHS&M build new, state-of-the-art family-friendly exhibits that showcase Boca Raton's unique history.
Boca Bacchanal will consist of four events spanning the next three months.
The kickoff event will be on January 21st from 6-8pm on the second floor of Bloomingdale's in Town Center at Boca Raton. Dubbed Bacchus Beckons, the party will feature appetizers courtesy of Sandy James Fine Food & Productions, and fine wines from Boca Bacchanal's presenting vintners. The Vintner Dinner chef and vintner pairings, as well as the hosts, will also be announced, and the tickets for these dinners will be on sale. Tickets for Bacchus Beckons are $75/person. For more information and to purchase tickets, click here.
The second event of the lineup is Bubbles & Burgers, which was held for the first time during last year's festivities and was extremely well attended — and well loved! Hosted by the new ALINA Residences, the party will be at the Boca Beach Club on Thursday, February 20th from 6-8:30pm. Guests can feast on an array of speciality burgers, champagne and wine, while enjoying a picture-perfect view of the ocean from the Beach Club. DJ entertainment and a photo booth will also be on site. Bubbles & Burgers tickets are $100/person. For more information and to purchase tickets, click here.
The Vintner Dinners will take place on Friday, March 6th, from 7-11pm at various private homes and historic Boca Raton venues. These dinner parties are the definition of opulence, with acclaimed vintners pairing their finest wines with dishes prepared by celebrated chefs with impressive culinary backgrounds. There are five dinners, all priced at $350/person. This year's featured vintners include Katie Griesbeck from Cakebread Cellars in Sonoma, CA; Anthony Truchard of Truchard Vineyards in Napa, CA; Anita Correas of Montes Alpha in Santa Cruz, Chile; Tim Duncan of Silver Oak Cellars & Twomey Cellars in Napa, CA; and John Schultz of Flora Springs Winery & Vineyards in Napa, CA. For more information, click here.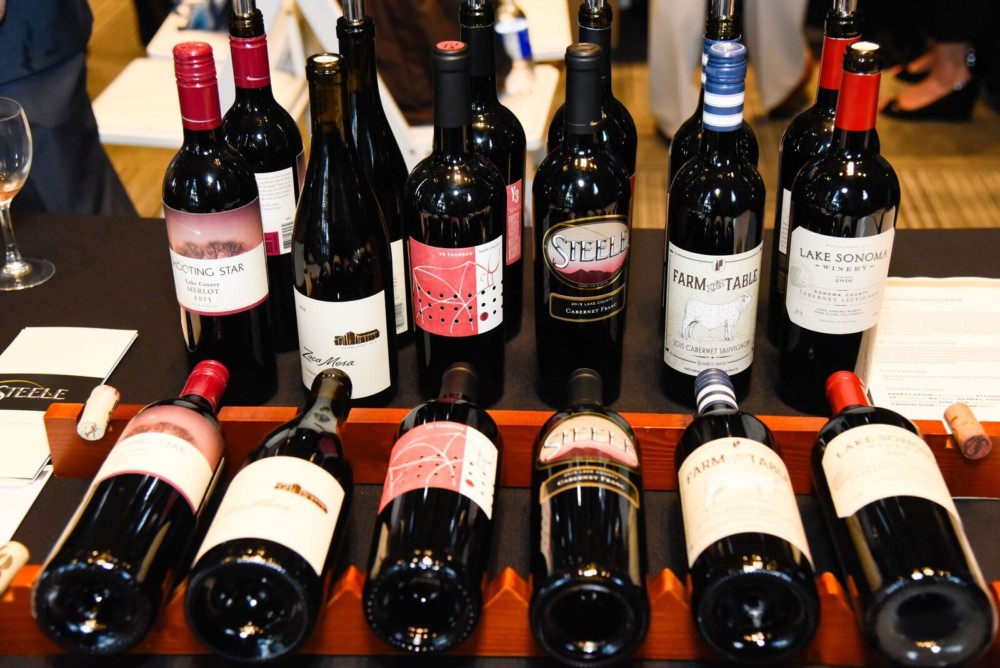 The big event and finale of Boca Bacchanal is on Saturday, March 7th from 7-10pm at the Boca Raton Resort. The Grand Tasting is a must-attend event. This year's Wine-Country-themed event will feature dishes from 25+ of the best local restaurants, over 130 wines from all over the world, live entertainment throughout the night, and a silent auction filled with top-of-the-line items. There will be also various pop-up stores, including Yvel, an award-winning, Israel-based, luxury jewelry brand, Crown Wine & Spirits with a craft beer station and full bar, and other luxury items such as Flint & Flame high-end line of chef's knives and cutlery, and Bloomingdale's Red Carpet Cosmetic Touch-Up Station with complimentary makeup applications by Bloomingdale's professional cosmetic artists. Products will also be available for purchase. For more information and to purchase tickets, click here.
Tickets for all Boca Bacchanal events are on sale now, and can be purchased at www.bocabacchanal.com or by calling the Boca Raton Historical Society & Museum at 561-395-6766, ext. 101.