Never miss a bite! Sign up here to receive new recipes and reviews straight to your inbox.
Disclosure: I was invited to dine as a guest of the restaurant. No monetary compensation has been received for this post. As always, all opinions are 100% my own.
Ah-sah-ee. Say it with me. Ah-sah-ee. Acai. Acai bowls. My latest obsession — and I've found my favorite spot in Boca to get them!
3 Natives opened its doors in Boca a couple months ago after much success at their Juno, Tequesta, Jupiter and Gainesville locations. I first heard about 3 Natives from a friend whose protein brand, No Udder Protein, is featured in the smoothies. But it wasn't the juice and smoothies that caught my eye — it was the big, bold, beautiful acai bowls. Not familiar with the acai trend? The acai berry derives from the acai palm of South America and is rich in powerful antioxidants and healthy omegas.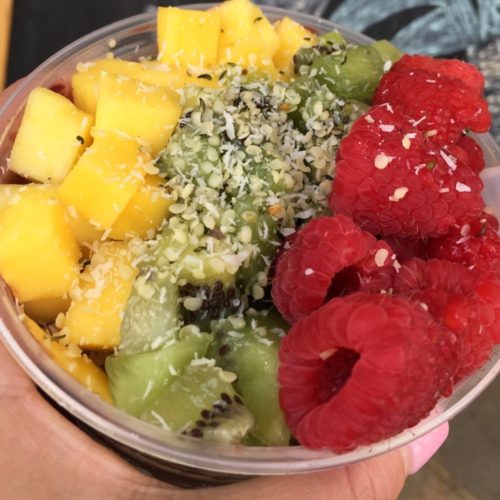 At 3 Natives, organic acai sorbet is made from blended acai berries and is sustainably sourced, non-dairy, non-GMO, and vegan friendly. The acai sorbet is then topped with organic granola and organic fresh fruit. There are different combinations of fruit and additional toppings on each bowl. My favorites are the Chronic with banana, strawberry, kiwi, pineapple, organic shaved coconut and McCoy's honey, and the V.O.T. with raspberries, mango (when in season), kiwi, hemp seeds and organic shaved coconut. Acai bowls are a sweet treat that can be enjoyed any time of day, but I particularly love having one for breakfast after working out.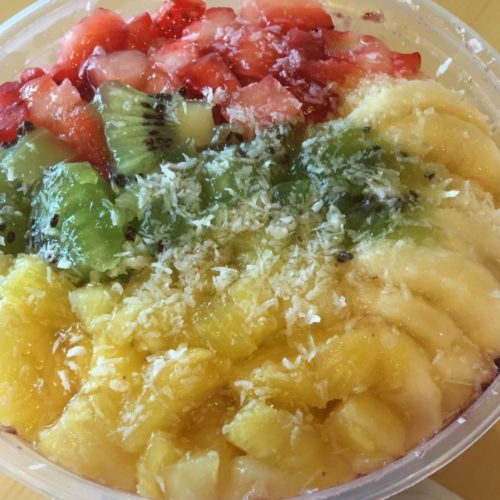 There are three things that make 3 Natives acai bowls stand out among others:
1) The texture and density of acai mixture. It's frozen just enough that it won't melt during the drive home if you don't plan to stay and eat at the restaurant — which is very important. No one wants to eat a totally melted acai bowl.
2) The ratio between acai, fruit and granola. Some places give you way too much of the sorbet mixture and not nearly enough of the other yummy stuff. There should be a nice pile of finely chopped fruit and enough granola for added crunch in every bite until the very end. 3 Natives gets this.
3) The variety. There are eight different kinds of bowls at 3 Natives, all of which have something very distinct about them. For example, the Bird has the same toppings as the Chronic but also includes peanut butter. The Warrior has maca powder, the Tequesta Dragon is made with pitaya (dragon fruit) instead of acai berries, and the Calypso uses Greek yogurt and almond butter instead of acai berries.
But acai bowls aren't the only thing that make 3 Natives one of my absolute favorite new places in Boca. Their salads are amazing. They're huge — definitely big enough for two to share or to bring home leftovers for the next day's lunch. Every salad can be made into a wrap (sun dried tomato, spinach or whole wheat wraps available) and are seriously packed with delicious veggies. Choose from classic chicken or curry chicken salad, sustainably caught tuna or salmon salad, or a variety of house made hummus. I tried the black bean hummus and am afraid I'll never be able to have another salad ever again without wishing it was this one. Romaine leaves, purple cabbage, julienned carrots and red peppers, spiralized cucumber, corn, sunflower sprouts, avocado, and homemade pico de gallo topped with a huge scoop of creamy, delicious black bean hummus and a homemade tomatillo dressing. These are the times I realize how lucky I am to have so much fresh, healthy produce available to make salads as gorgeous as this one. Healthy eating does not need to be boring or bland.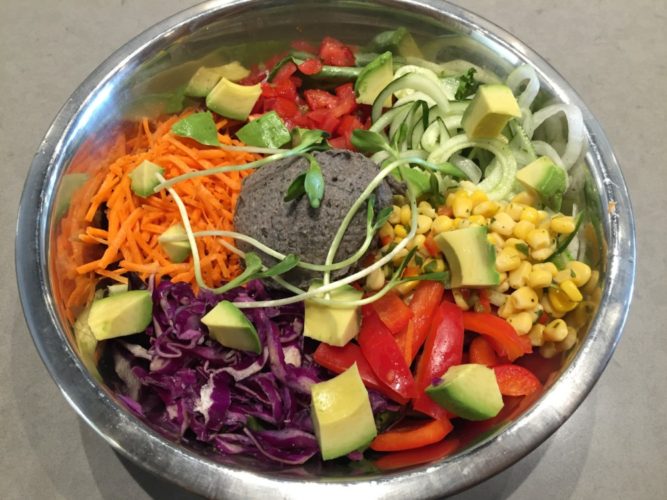 3 Natives also has lots of different yummy toppings for bagels or toast, including, of course, the oh-so-popular avocado toast. Of course I had to try this — multigrain toast topped with avocado, mango, sunflower sprouts, cayenne pepper, cracked black pepper and Himalayan pink salt. There's really no way to mess up avocado toast, but there is a way to make it even more amazing than it already is — and that's by adding all of the delicious ingredients that you see here! The little kick of heat from the cayenne gave it such character. Avocado and mango are a delicious combination, but the spice worked well to keep things well-balanced and super flavorful.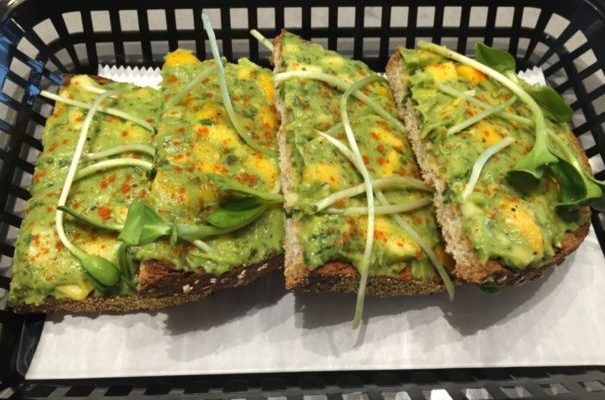 3 Natives believes in protecting the environment and supporting the local economy. Their organic, cold-press juices are always sold in glass bottles and never watered down or supplemented with sugar, preservatives or any other additives. Juices available include interesting combinations like pineapple, kale, pear and lime, and beet, carrot, apple and orange, among many others. You can also get alkaline water or raw coconut water, as well as wheat grass, e3 live, ginger, and turmeric shots.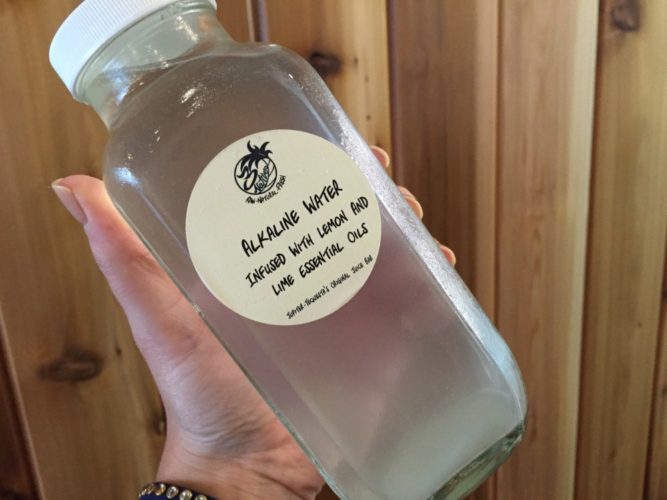 3 Natives is located at 1200 Yamato Rd.