Never miss a bite! Sign up here to receive new recipes and reviews straight to your inbox.
NOTE: This restaurant has since closed.
Disclosure: I was invited to dine as a guest of the restaurant. No monetary compensation has been received for this post. As always, all opinions are 100% my own.
This past May was a huge milestone for one of Boca Raton's most well known Chinese food restaurants, Uncle Tai's. It marked their 30 year anniversary. 30 years of serving Boca Raton the most upscale Hunan cuisine you'll find in the area — and they're not slowing down anytime soon!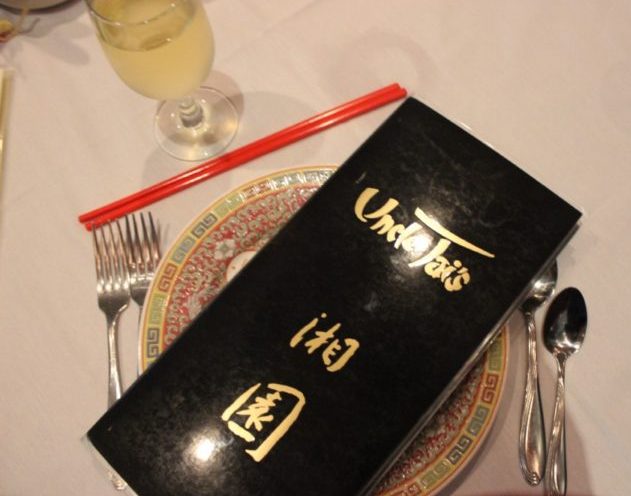 Tucked away in Boca Center, Uncle Tai's is where you'll find this fine-dining restaurant with impeccable service in a quiet, intimate atmosphere. This is no Chinese buffet; so don't go looking for the wok station or fortune cookies. The prices may be a bit hefty when you're ordering a la carte, but the portions are large enough to share among friends or have for lots of leftovers. They do also offer a Sunset Menu, available from 5-6:15 pm when entrees come with choice of egg roll or chicken skewer, choice of vegetable soup, wonton soup or salad, and ice cream or cheesecake for dessert. Entree prices range from $15.25-$18.95.
The menu offers something for everyone, whether you're vegetarian, Pescatarian or a diehard meat-eater. While some of the dishes are very traditional and straightforward, like General Tso's Chicken or Beef and Broccoli, there are a lot of nontraditional dishes that may pleasantly surprise the palate of someone who may not normally veer out of the norm. Take the Edamame Lettuce Wraps (there's also an option for chicken), an appetizer that is perfect for sharing. Two large lettuce leaves are filled with a mixture of sauteed edamame and small-diced vegetables packed with all the flavors you'd expect from classic Oriental cooking. It's messy to pick up and eat, so it might not be the best thing to order on a first date, but it is definitely a must-have on date #2.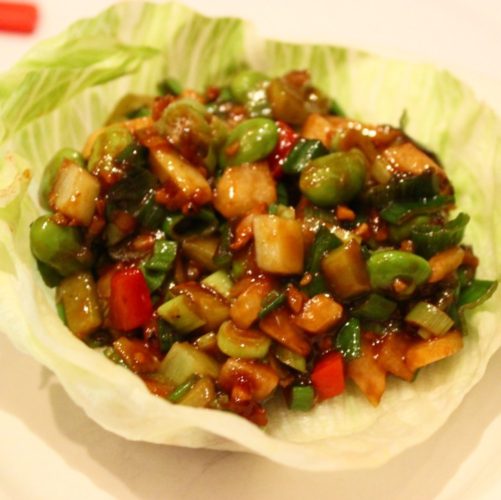 Uncle Tai's offers tons of specialities, including their most popular Crispy Beef and Honey Crispy Boneless Duck. For seafood lovers, the Jumbo Shrimp and Scallops served Szechuan-style is a winner. Although Szechuan-style cooking is typically pretty spicy, you can let your server know just how spicy you'd like your dish and they'll be happy to oblige. Even the spiciest dish won't be that spicy (unless you ask for it); this is Boca, after all. Szechuan dishes often incorporate a lot of garlic and chili peppers into the sauce. I asked for my dish to be mild, and it was absolutely perfect. The shrimp and scallops were both cooked just right, and the medley of zucchini, squash and peppers added a fresh element and lots of flavor. I enjoyed this style of cooking, and can't wait to try some of the other menu options like the salmon steak and lobster.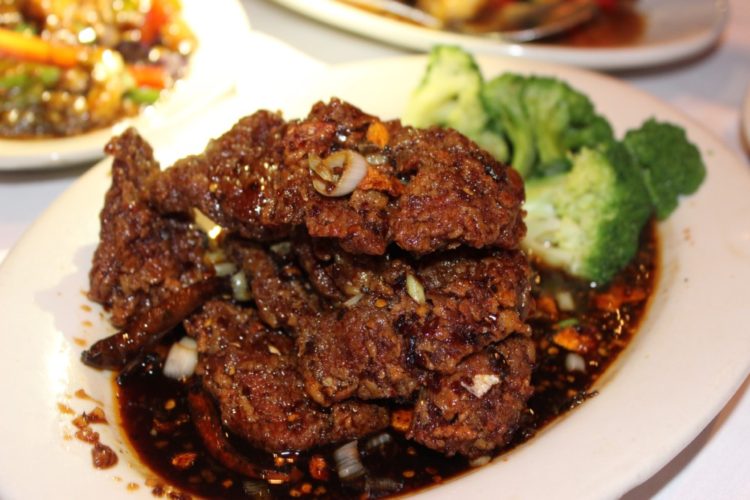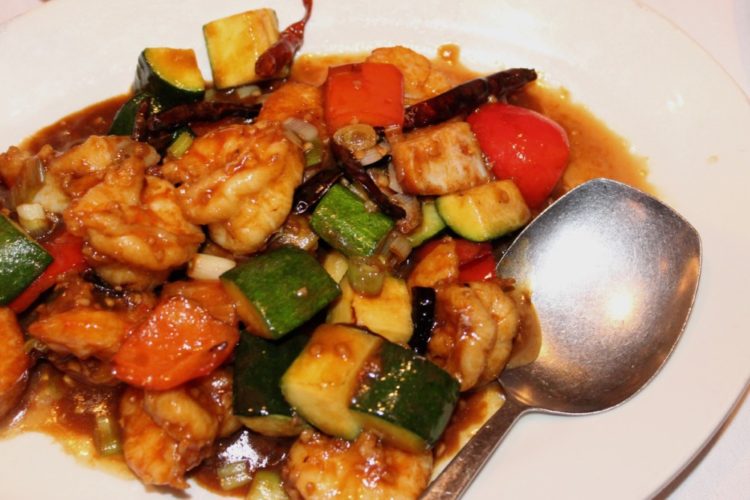 Vegetarians will jump for joy when they see the variety of veggie dishes available. Things like eggplant sauteed in a slightly spicy garlic sauce and mixed with bell peppers, sauteed cabbage with hot pepper sauce, and sauteed vegetables mixed with tofu. If I could, I would have ordered everything, but then I remembered I do only have one stomach… So, eggplant it was! Another great dish that I would order over and over again. The garlic sauce is another fabulous sauce option you can get with a whole bunch of different things on the menu — soft shell crab, prawns, venison, shredded chicken and more.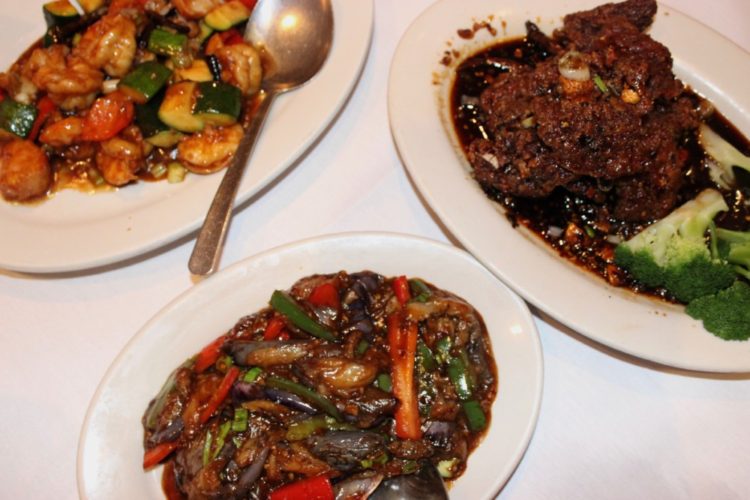 Speaking of soft shell crab — I have never had it before. My Bubby loves to get it when we go out to our favorite sushi restaurant, but I've never been interested in trying. Uncle Tai's offers it as an appetizer with garlic sauce or as an entree with an orange sauce. I tried the appetizer portion, and while that garlic sauce is for sure on my list of must-haves at Uncle Tai's, I wasn't so crazy about the crab. At least I tried it! I tried one additional appetizer, the shrimp dumplings, and those I loved! They are very simple and straightforward — but sometimes those are the dishes that satisfy the most.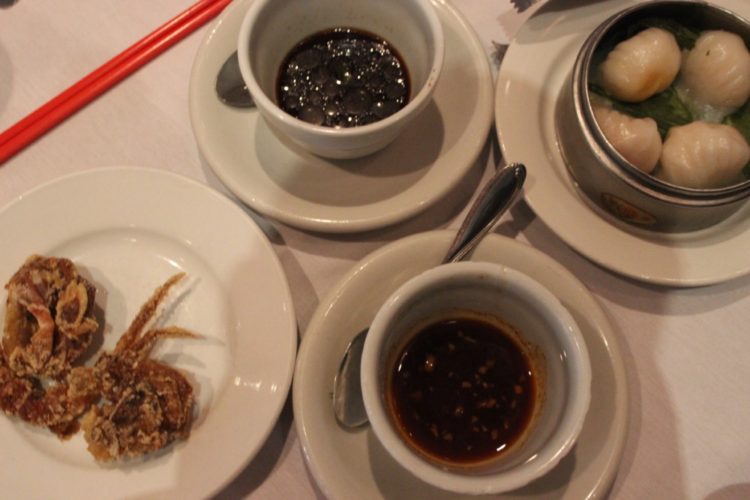 The options at Uncle Tai's are endless, and everything seems to please customers. They must be doing something right — they've been here for 30 years! Uncle Tai's is open daily for lunch from 11:30 am to 2:30pm and dinner from 5:00 pm to 10:00 pm (10:30 pm on Fridays and Saturdays).
Uncle Tai's is located in Boca Center at 5250 Town Center Circle in Boca Raton.