Never miss a bite! Sign up here to receive new recipes and reviews straight to your inbox.
NOTE: This restaurant is no longer open for lunch.
Disclosure: I was invited to dine as a guest of 3rd and 3rd and received a complimentary meal in exchange for this post. As always, all opinions are 100% my own.
Popular Downtown Delray locals hotspot, 3rd and 3rd, has recently decided to expand with an all-new lunch menu, available Tuesday through Friday from 11:30am to 3:30pm.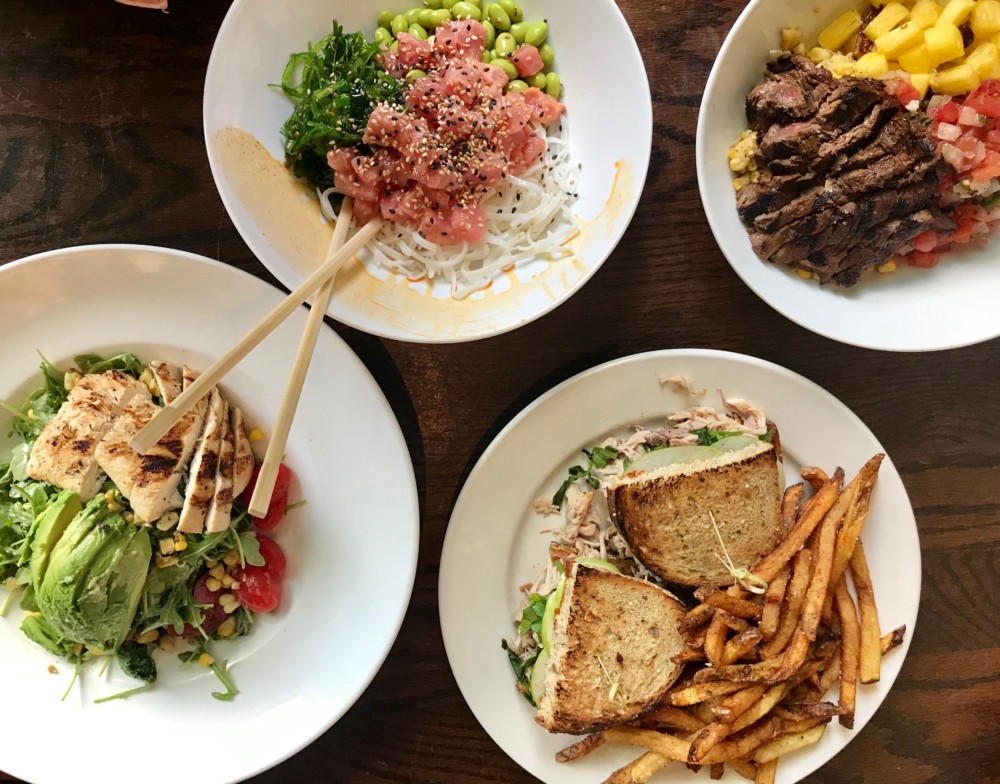 3rd and 3rd is well known for its late night scene — especially when it comes to music. Locals know about this restaurant and bar, just because they're local. There's no signage on the outside of the building, and to anyone passing by, it sort of looks abandoned.
That's the charm of 3rd and 3rd. It's that neighborhood hangout, where you know you'll always be met with a good time.
It's rare to walk inside and sit down at the bar and not know someone sitting across from you. The ever-changing menu is filled with unique creations from current Executive Chef Omar Olson. The bands range from reggae to rock, and never fail to fill the room with quite the crowd.
If you're new to the area, you might not know the origin of this super cool spot. Its original owner and chef, John Paul Kline, had an infectious smile and laugh. He knew all of his customers by name, and was always walking around the restaurant, talking to everyone. He supported local businesses as if they were his own. JP was a pretty awesome guy, and someone I called a dear friend. Unfortunately, he passed in his sleep a few years ago (Rest In Peace, my friend.)
Now 3rd and 3rd is in new hands, and I'm happy to say that the new owner is doing an amazing job at keeping the legacy of JP alive, and keeping the integrity of what 3rd and 3rd is all about.
The new lunch menu was introduced at the end of April. It's a small menu with big choices, and a nice variety so it appeals to everyone. I took a few of my girlfriends with me to check it out. We each tried something different, and each of us were very impressed. It doesn't come as a surprise though — the food at 3rd and 3rd has always been well thought out and creative, no matter who's in the kitchen.
To start, we shared the roasted beet tartar, a beautiful dish consisting of red beets, poached spiced pear, green goddess dressing, goat cheese coulis and candied pecan dust. The presentation was eye-catching, and the various textures and flavors were perfectly balanced. It's a great appetizer to share, but I could totally go for it all on my own too.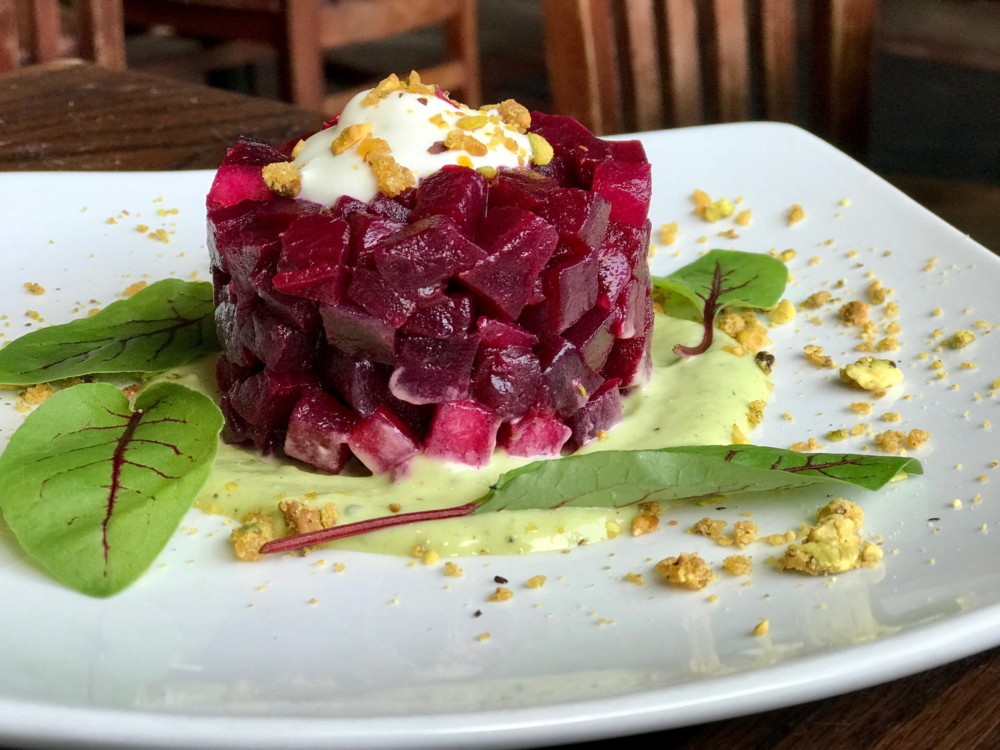 The Bowls and Salads section of the menu is one to pay close attention to. We got three out of the four dishes offered — the tuna poke bowl (which can easily be made gluten-free), the carne asada bowl (which cannot be easily made gluten-free, haha) and the chopped market chicken salad.
I absolutely loved the poke bowl — mostly because it was filled to the brim with edamame, one of my favorite salad ingredients. It also includes chilled brown rice and glass noodles, seaweed salad, cucumber, scallion and sesame. I chose tuna, but you can get it with salmon too.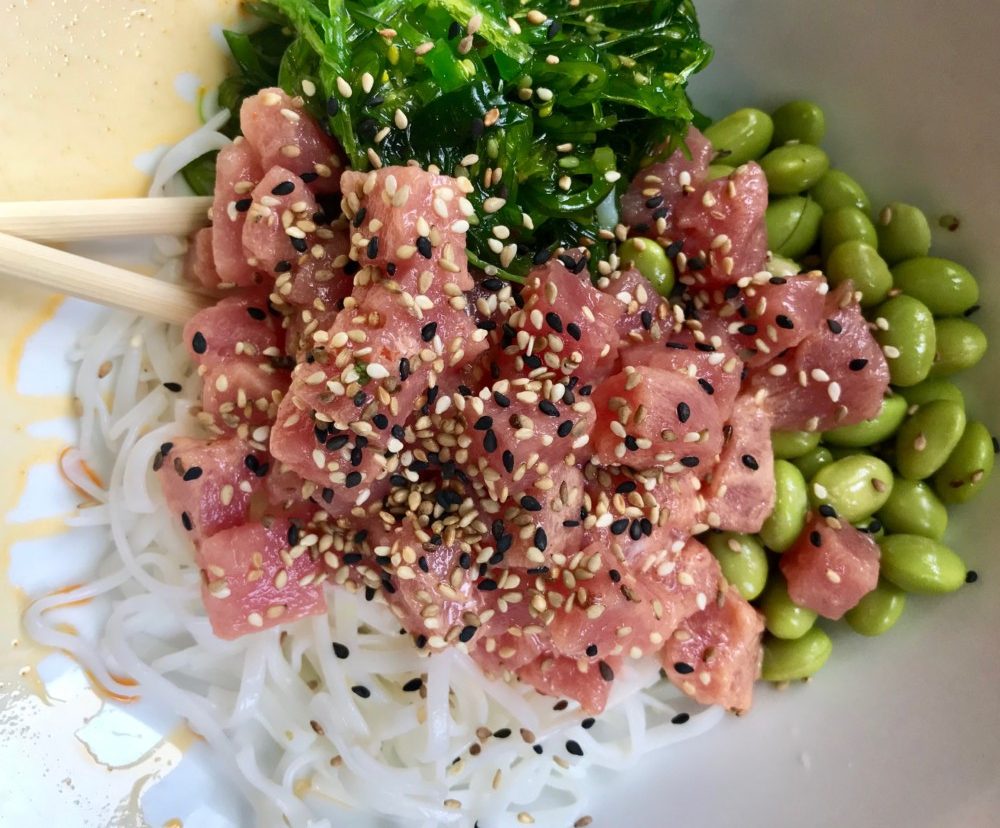 Although I wasn't able to taste the carne asada bowl due to the marinade and preparation of the steak, my friends assured me it was a winner. Sirloin steak is mixed with chilled quinoa, charred corn, black beans, pineapple and pico de gallo. The chicken salad was another great choice, made with all-natural free-ranged chicken, kale, grape tomatoes, corn, avocado, cucumber, and goat cheese, drizzled with a dijon vinaigrette.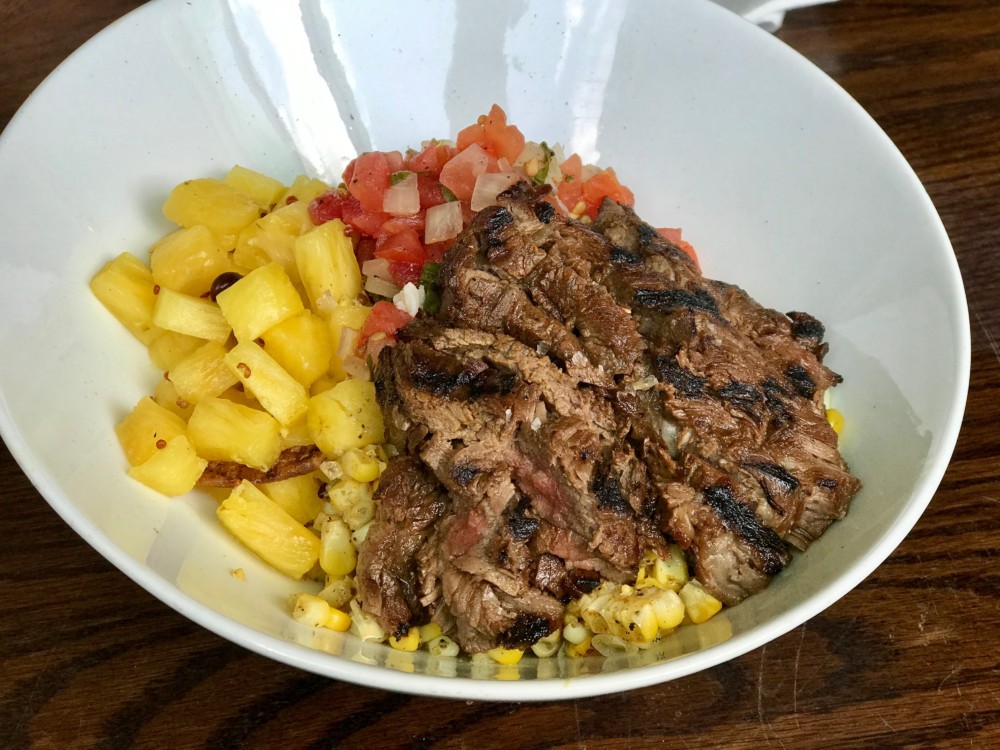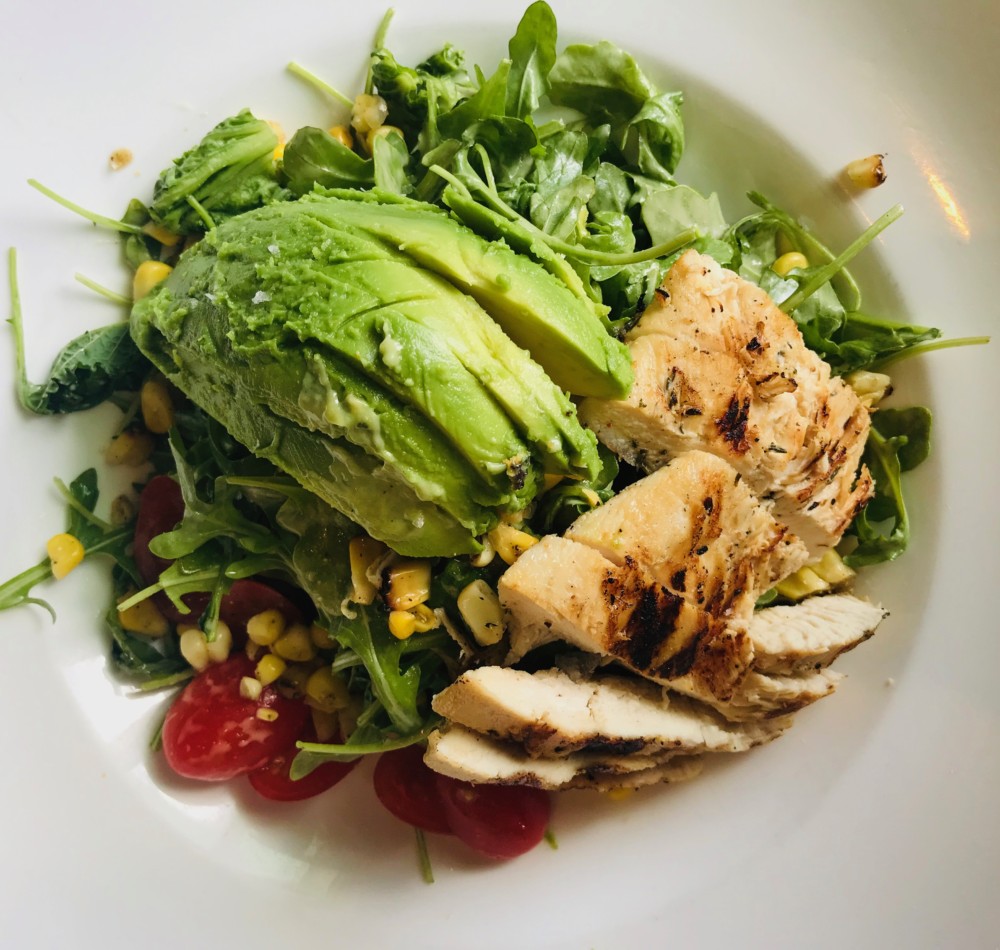 Head over to the Handhelds section for a great variety of sandwiches, including everything from a vegetarian banh-mi with cauliflower pâté to the 7-day smoked brisket on rye to roast turkey with sun-dried tomato pesto and granny smith apple on multigrain bread. Do not — I repeat — do not say no to the french fries. 3rd and 3rd's french fries have always been one of my top choices in Delray. They're crisp and crunchy and so satisfyingly salty. Just get them. You can thank me later.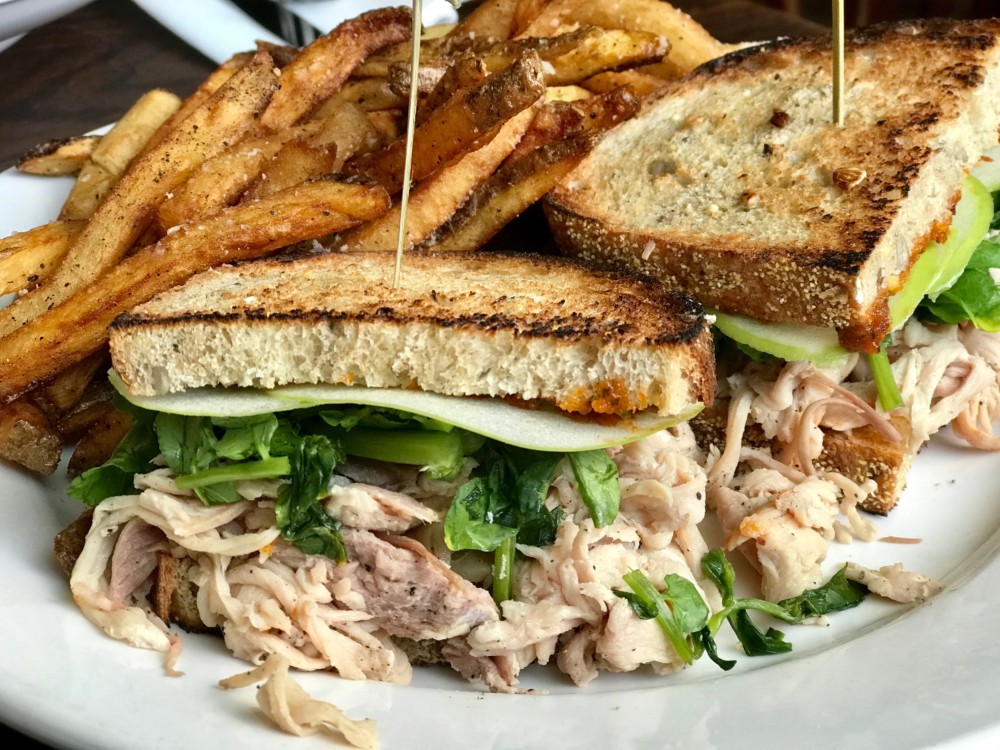 The majority of these lunch choices are hearty, yet still on the healthier side, so you can go on about your day after lunch without feeling too stuffed or like you totally overindulged.
3rd and 3rd is located at 301 NE 3rd Avenue in Delray Beach. The restaurant is closed on Sunday and Monday, but open Tuesday through Saturday. Lunch is served Tuesday through Friday from 11:30am-3:30pm. Dinner is served Tuesday and Wednesday from 5-10:30pm (bar open until midnight), Thursday from 5-11pm (bar open until 1am), and Friday and Saturday from 5pm-12am (bar open until 2am). Happy hour is Tuesday through Saturday from 5-6:30pm and features $5 house wine, and half-priced beer, well and call cocktails.