My cousin Emily got married over the holiday weekend, and I was so happy to be able to go home and celebrate Emily's and Mark's special day. Emily has a food blog of her own, Corchoran Street Kitchen, and always shares awesome (and easy to make) recipes. I knew her creative personality would totally shine through at the wedding and I was 100% right.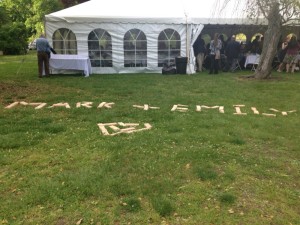 Let's start with the location… It was at a place called Croft Farm in Cherry Hill, NJ. It reminded me a little of the Hemingway House we visited in Key West, which is often used for weddings as well. This place seemed to be the same idea — an old house with lots of antique features and a beautifully landscaped outside area perfect for hosting a wedding ceremony and reception. The only thing that wasn't up to par was the weather — it was freezing during the ceremony. My mom saved the day with a blanket she had in her car. I would have gone completely numb without it. My feet, however, lost all feeling the second I stepped out of the car and I don't really think I felt them for the entireaffair. They were beyond being saved. We were all just very happy it didn't rain like it did the day before. Whew! Anyway, the ceremony was short and sweet. Emily's gown was gorgeous — very old Hollywood glamour. It finally started to warm up a little once the cocktail hour began, so that was good. I swapped the blanket for a scarf that matched my dress, so I at least looked like a normal human being…but still a very cold one.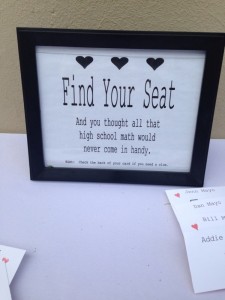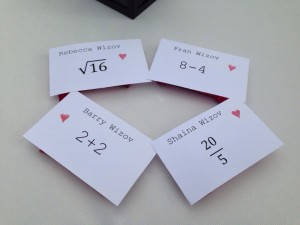 The cocktail hour was SO creative. In fact, the entire wedding was. It was all so kitschy and original; I wouldn't expect anything less from Emily. There were homemade roasted nuts with rosemary, and a popcorn bar with all kinds of spices you could mix in with the popcorn: Old Bay seasoning, Thai chili, cheddar cheese, chili and lime, cinnamon sugar. It was really a cute idea. There was an open bar with select beer, wine and champagne (they had Riesling, so I was all set!) and a signature gin and tonic cocktail. The dinner menu was a BBQ theme with a whole roasted pig — and the actual pig was on the table. That was something new for me. Not my cup of tea, but hey, at least there was chicken too! Sides included potato salad, baked beans, tomato salad, corn on the cob and watermelon slices — exactly what you would find at your typical BBQ. Here's the kicker…there was no wedding cake! Instead, these amazingly yummy apple cider donuts, that are apparently Mark's favorite dessert, were served. I am not usually a donut fan. I'd rather spend the empty calories on soft, baked, chewy cookies, decadent, fudgy brownies or rich, creamy cheesecakes, but these were well worth it. Oh yeah, SO worth it.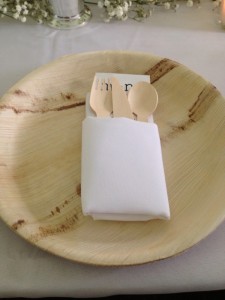 I loved how simple and laid-back everything was. No fuss, no frills, just good times with good people. Scratch that — great times with great people. My dad's side of the family is so much fun. I don't see them often since they all live in NJ or PA, so whenever I do get to spend time with them it's always memorable.

Posted with Blogsy