Pumpkin is one of the most prevalent ingredients around the holidays, from Halloween to Christmas. It's seen in so many dishes, especially in various desserts. But most of these desserts are so calorie-dense and packed with fat that it makes enjoying them a little bit harder to handle over and over again. I made a No Bake Pumpkin Cheesecake from Skinnytaste and it was a big hit. You get the same creamy, smoothe taste texture as any other cheesecake for more than half the calories and fat. 
You'll need canned pumpkin puree, or you could be crafty and make your own. I made mine a while back when it was pumpkin-carving time and kept a container of it in my freezer. For the cheesecake, you'll need fat free cool whip, fat free or 1/3 less fat cream cheese, brown sugar, cinnamon, nutmeg, vanilla extract and reduced fat graham cracker crust. Whip it all up and pour into the pre-made crust and put into the frig to cool. Leave it in there at least overnight.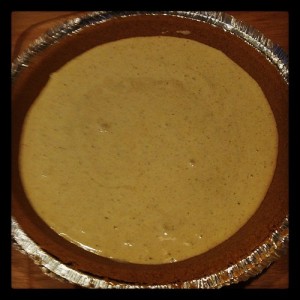 Then when you take it out you can decorate to your liking! I added more cool whip on the outer edges to mine and sprinkled cinnamon on top. I'm a huge fan of cinnamon so I tend to go a little overboard in any recipe that calls for the spice.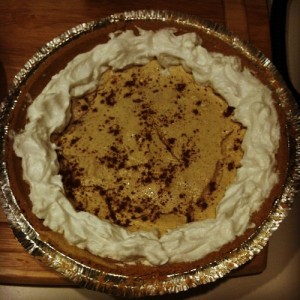 You could really make this no bake cheesecake any flavor you desire. Use the basic ingredients (cool whip, cream cheese, vanilla extract and brown sugar) and go from there. You could add cocoa for a chocolate cheesecake, or mash up a ripe banana and add it to the mixture. You could also keep it a simple, plain cheesecake and flavor it with fresh fruit on top. Get a little playful and make it candy or cookie-themed. Crush up your cookie or candy of choice and mix it in with the other ingredients. Drizzle more of the crushed ingredient on top. But be careful not to go overboard with whatever you decide to use; this is supposed to be a low-calorie dessert alternative!