ABZs of South Florida hosted another Networking Crawl, this time in good ol' Mizner Park. I love hanging out over at Mizner, especially since it's so close. It's a gorgeous closed-in area with lots of great restaurants, a few nice little boutiques, and a huge amphitheater where lots of local events take place.

This month's crawl started out at Kapow! Noodle Bar, followed by Villagio, and ended at Jazziz. There were a lot of the same people from last month's event in Delray, but also some new faces. I brought Kait along with me, and we both had a great time. Participating in these crawls is such an awesome way to meet other Boca locals — which is surprisingly hard to do.
Just a little disclaimer before you read on… The Delray Beach crawl was, in my opinion, much better restaurant-wise. Mizner may be one of my favorite spots…but two out of the three places we went to just did not impress.
Kapow! Noodle Bar is small, but there is a great area outside, with seats up at the bar and high-top tables. We all congregated around the long high-tops and enjoyed a drink while we waited for the appetizers to come. Waiting is the key word here… We spent more time waiting for everything than we did enjoying it. Once the food finally did come out, there wasn't even enough for everyone to get a taste. They brought out a couple orders of steamed dumplings, wok-charred edamame, tempura asparagus, and shishitou peppers stuffed with crab and cream cheese and panko-fried. The food was good, but I think we were all a little annoyed with how long it took to come out, and some people never even got their drink orders. I guess they were a little understaffed that night. But when you know you've got an event with a group of people coming through, don't you think you'd make sure you have the staff for it…?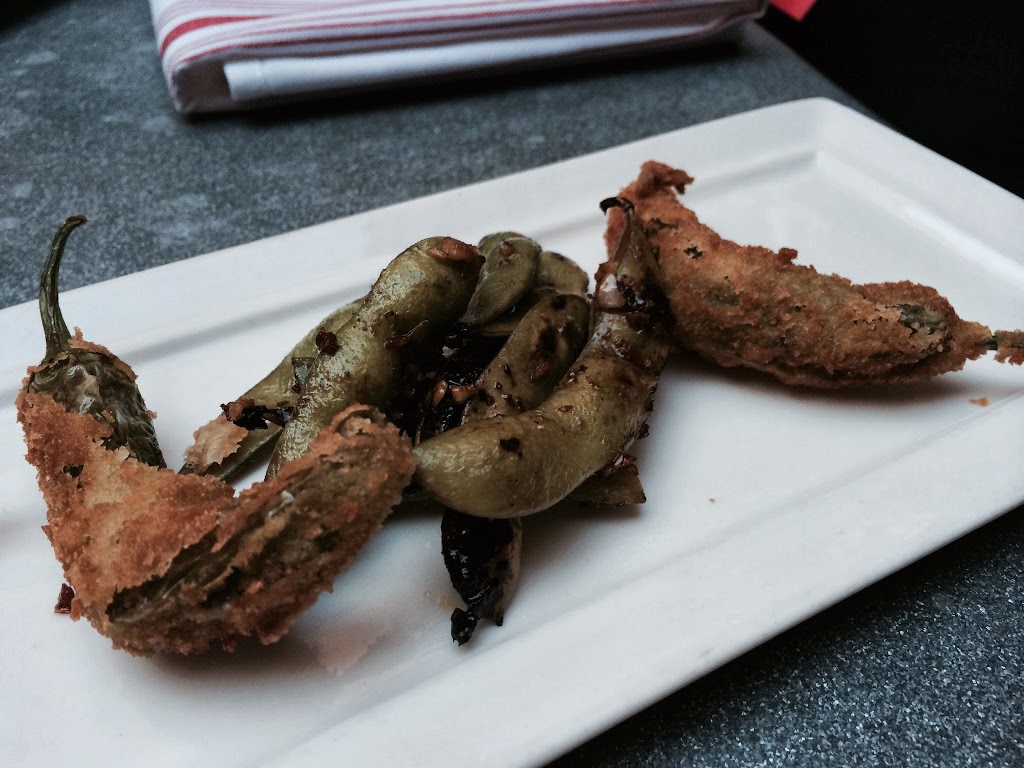 Villagio's was our next stop, and it was a much better time. I've had dinner here before and liked the food a lot. The inside bar area is very spacious with high top tables. The staff brought out plates of fresh warm flatbread and bruschetta and their calamari fritti con zucchini (fried calamari and zucchini) and marinara sauce. There was a nice assortment of half-priced cocktails to choose from, and the bartenders were quick and attentive.
Our last stop, Jazziz, was kind of a dud. There was no one there; I felt bad for the talented Jazz musician playing to an empty room. At least our group was there. The food was brought out and set down at tables where a few people were seated, but the rest of the group not at the table weren't even notified that the food had come out. So the waiter brought out another plate of a pizza-esque flatbread type dish, but that was it. Nothing else? Uh, ok. The bartender gave us an attitude when we tried to order drinks with the free drink ticket we were given upon arrival. Apparently all it was good for was crappy draft beer and Chardonnay. None of which we wanted. Maybe it's better on a different night during the week, but that bartender alone irked me enough to the point where I would not go back.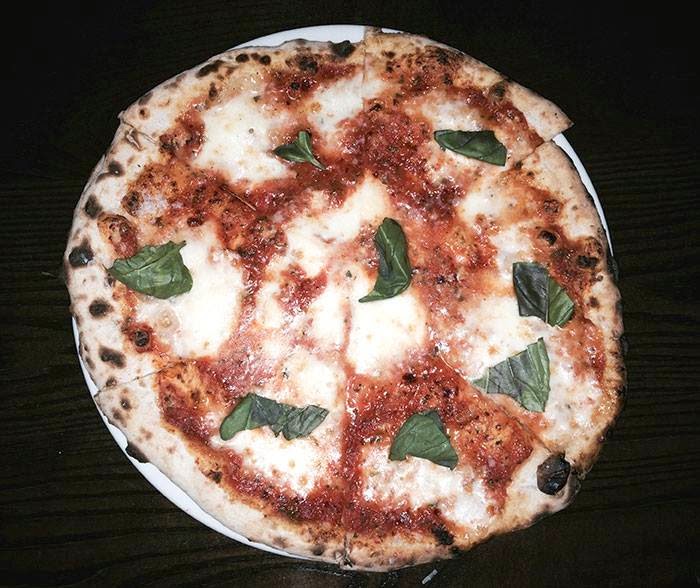 Thankfully we were all in good company and still enjoyed ourselves. It really does make a difference when you like the people you're hanging out with. ABZs is an awesome network of locals who, like me, enjoy a night of good food and drinks. We don't hesitate to make our opinions known…and we are the ones people come to when they want an honest opinion about a restaurant. So, a note to the restaurants who host us: You really should try to impress.