Today we are celebrating all those wonderful women in the world who have what just might be the hardest job of all. Mothers. I can't say I know much about being one, but I do know that my mother will be a tough one to emulate. She is like super woman; I have no idea how she does everything that she does, but somehow she manages to do it. When I was a teenager, we did not see eye to eye. In fact, we probably fought more than we spoke like normal human beings. But as I grew up, and realized how special a mother-daughter relationship is, I stopped fighting her so much. Of course there are still times when I just cannot stand to listen to another word she says, but that's normal. We live 1200 miles away from each other now, and every so often I crave that mother's love. But it's those exact moments when I'll get an e-mail or a Facebook message with a cute quote about family, love, and life. It's like she knows I'm in need of a lift, and she is right there, as a mother always should be, to pick me up.

To celebrate Mother's Day, #SundaySupper is putting together a roundup of recipes that make us think of all those special moments we have with our mothers. Thank you to Liz from That Skinny Chick Can Bake for hosting!

Banana Cream Pie might just be my ultimate favorite dessert. I say that about a lot of things. I love crisps/crumbles, and of course I could never turn down a good dark chocolate treat, but Banana Cream Pie is a whole different entity. The graham cracker crust, the creamy banana filling, and there is no better topping that whipped cream and caramel — especially when it's homemade. Banana Cream Pie is like my relationship with my mom. It is so rich and decadent that I really could never tolerate it every single day of my life, but in those moments that I do — it's beyond amazing and I love every bite of it. It's not a hard dessert to make in general, but it's hard to make it really good.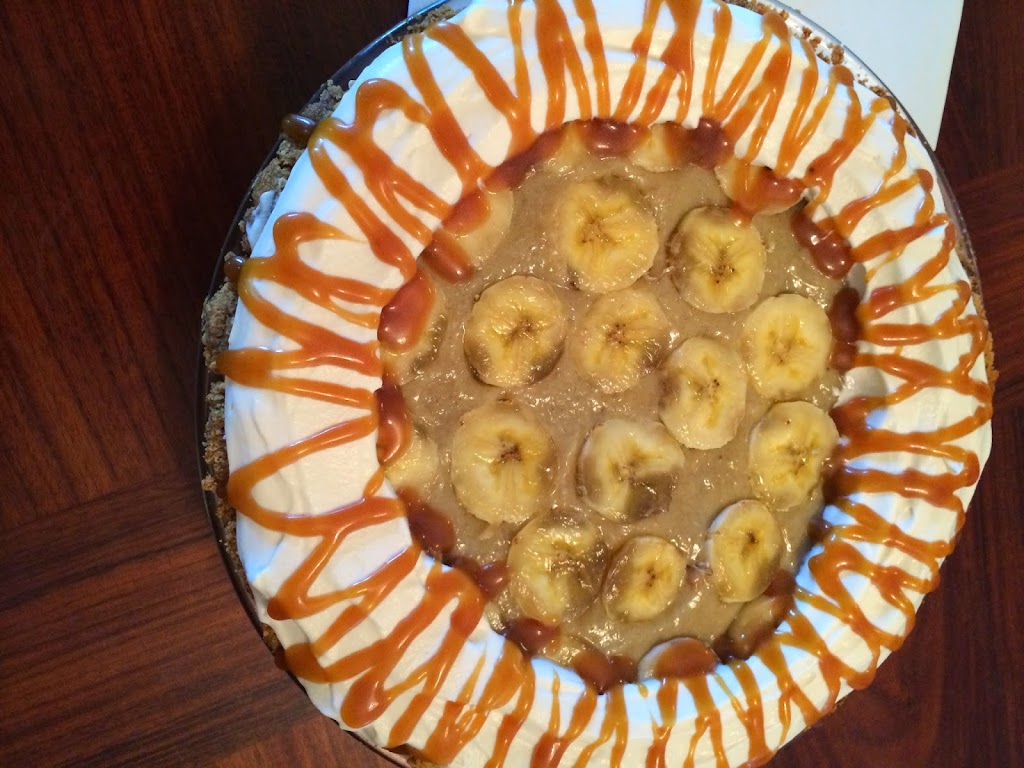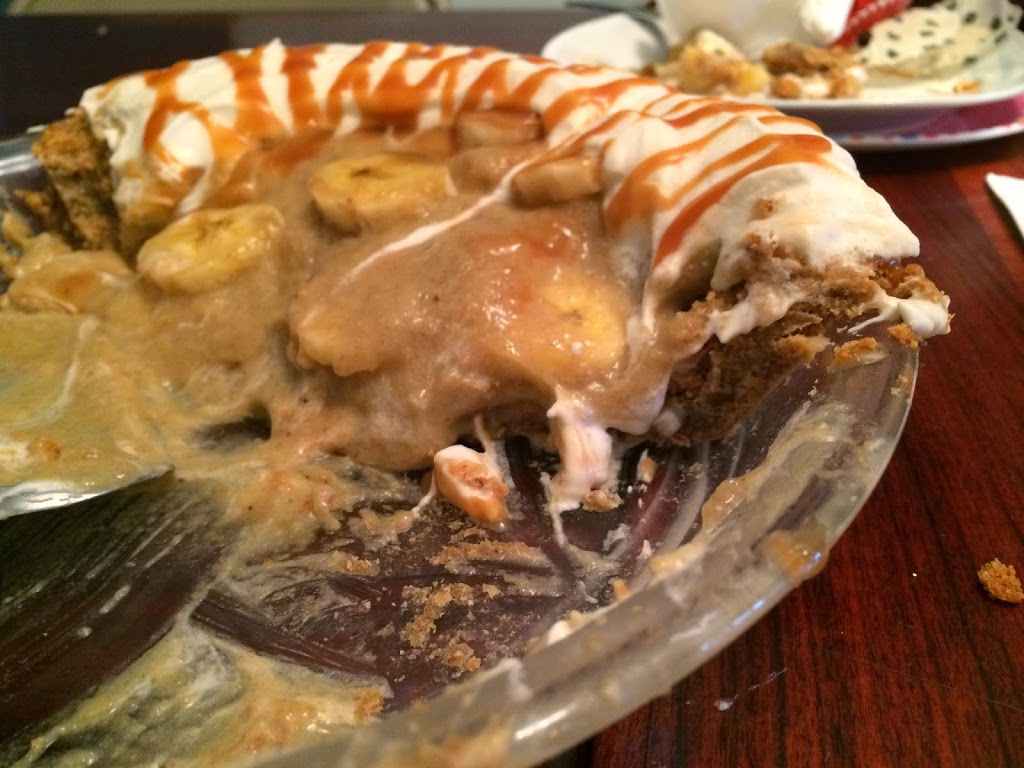 My mother is intense; sometimes I think it's a good thing that there are all those miles between us, because, like Banana Cream Pie, it could be overkill to have her with me every single day. But when she visits Florida or I visit NJ, we have great bonding times together and I really enjoy her company. Like, a lot. More than I ever thought I would enjoy my mother's company when I was young and naive and thought moms were totally uncool and we'd never actually be friends. But we are, and while it generally is not hard to have a relationship with your mother, it's hard to have a really good one. We aren't perfect, and neither is our relationship — no mother-daughter relationship could ever be perfect, but the fact that you work at it is what matters. And today we celebrate just that. Happy Mother's Day, Mom. I love you!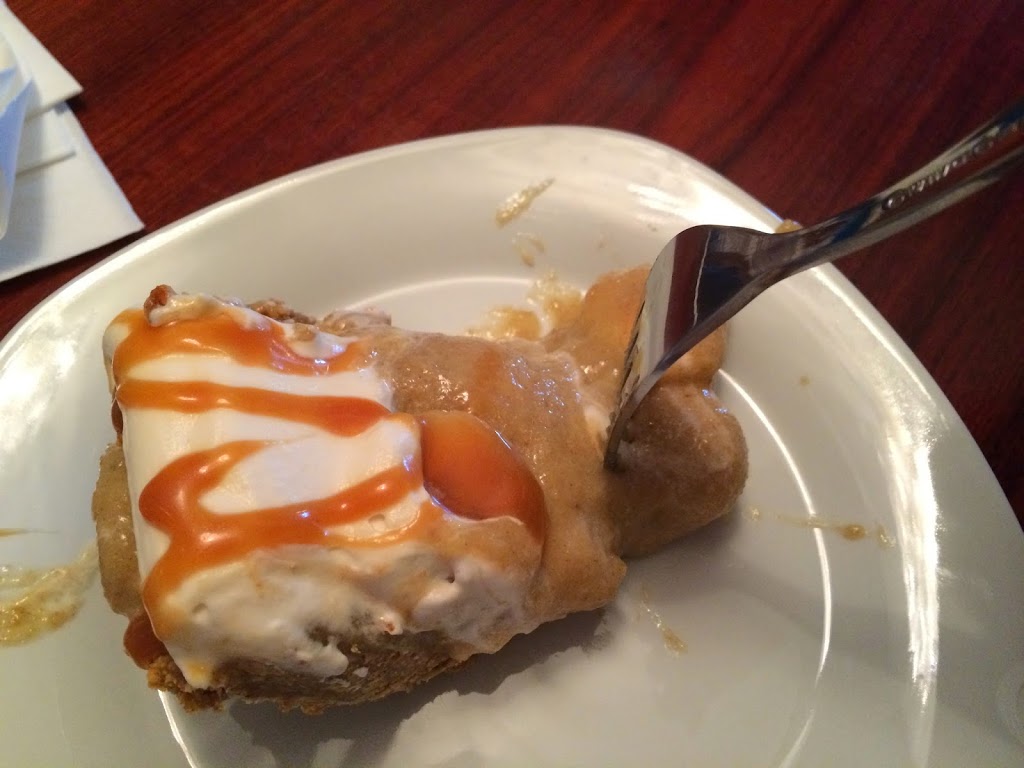 Disclaimer: Since I've never made Banana Cream Pie before, I searched all over for the perfect recipe, but instead of just using one, I adapted some components from a few different recipes and incorporated them all into one killer pie. I was inspired by Sally's Baking Addiction's salted caramel sauce, Emeril Lagasse's graham cracker crust, and Crazy for Crust's filling.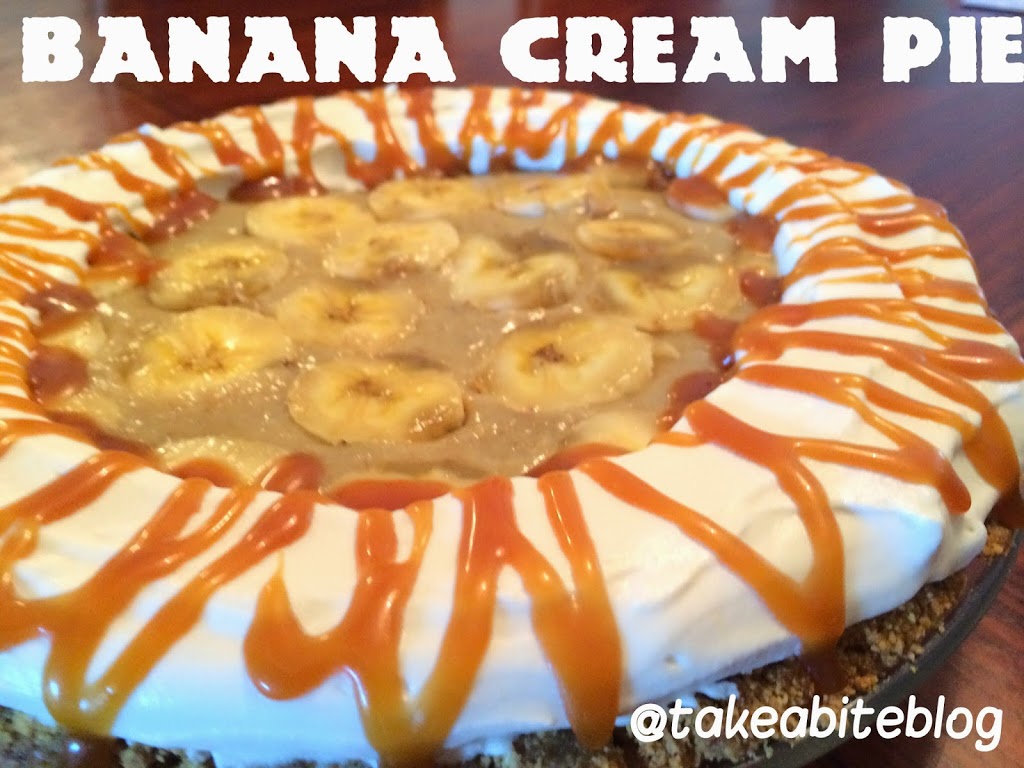 Banana Cream Pie with Homemade Whipped Cream & Salted Caramel Sauce

For the crust
3 cups graham cracker crumbs
1/2 ripe banana, mashed
1/4 cup (1 stick) unsalted butter, melted

For the whipped cream
1/2 cup heavy cream
1 tbsp powdered sugar
1 tsp vanilla

For the filling
1 tbsp unsalted butter
3 ripe bananas, sliced
1 tbsp dark brown sugar
1 3.5 oz. package banana pudding
1/2 cup unsweetened almond milk
4 oz. whipped cream, about half of what you have made (Use Cool Whip if you don't feel like making the home-made stuff…)
1 additional not-so-ripe banana, sliced
For the salted caramel sauce
1 cup granulated sugar
3/4 cup salted butter, cut up into pieces
1/2 cup heavy cream
sea salt


Preheat the oven to 350 degrees. Prepare a 9-inch pie pan with cooking spray.

To make the crust, combine graham cracker crumbs, mashed banana and melted butter in a bowl and mix until well combined. Press into the pie pan, making sure the push the mixture as far up the sides of the pan as possible to create a deep crust. Bake for 25 minutes.

To make the whipped cream, add heavy cream and powdered sugar to a medium bowl and use a hand mixer to whip until stiff peaks form. While mixing, add the vanilla. Store in an airtight container until ready to use.

To make the filling, melt butter in a saucepan over medium heat. Add the sliced bananas and brown sugar and cook until the bananas are very soft and mushy (such a technical term…). Transfer into a food processor or blender and puree until smooth and creamy. Pour the mixture into a medium bowl and add banana pudding, milk, and whipped cream. Stir until well combined and pour into the prepared pie crust. Arrange sliced banana on top of the pie filling. Place in the refrigerator to chill for at least 3 hours, but preferably overnight.

To make the salted caramel sauce, add sugar to a small saucepot and cook over medium heat. It will start to melt and clump together. Once the sugar has completely melted, add the butter and stir until it melts. Slowly pour in the heavy cream and mix well. Bring the mixture to a boil, mixing until it creates a thick syrup-like texture. Remove from heat and add in salt according to taste. Store in an airtight container until ready to use.

Remove the pie from refrigerator once cooled. Spoon the remaining whipped cream into a zip lock bag and cut off the tip of one corner. Using it like you would a pastry bag, pipe whipped cream around the outer edge of the pie. Drizzle caramel sauce over the whipped cream (or over the entire pie!).

*Note: Make the caramel sauce close to when you will be serving the pie, otherwise it may harden in the fridge and won't be as easy to drizzle over top.

Happy Mother's to all my #SundaySupper friends who are mothers!



Mother's Day Breakfast:
Mother's Day Appetizers, Soups and Salads:
Mother's Day Main Dishes:
Mother's Day Desserts: