Never miss a bite! Sign up here to receive new recipes and reviews straight to your inbox.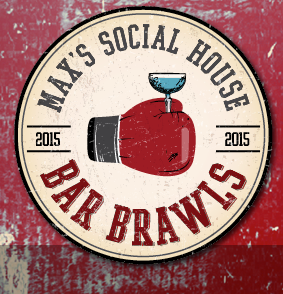 Contenders: Justin Himmelbaum, Mucho Gusto / Kelly Lozina, 3rd and 3rd / Taffy Spiller, Farmer's Table
Judges: Ashleigh Ruedinger, Max's Social House Assistant General Manager / Brian Leskovsky, owner of Twisted Tuna / Rob Husted, president of the Palm Beach County chapter of the USBG
Mystery Spirit: St. George Dry Rye Gin
Mystery Ingredients: Mandarin Napolean liqueur and Halloween candy
In Round 1, the classic cocktail given to our contenders was the Singapore Sling, a tropical cocktail that can take on many different interpretations — which Justin and Kelly proved to be very true. Taffy was unfamiliar with the drink, and alas, did not make it through to the next round.
In the spirit of Halloween, a Trick or Treat bucket filled with mini Reese's Peanut Butter Cups, AirHeads, Smarty's, and Tootsie Rolls was presented as the mystery ingredient of the night, along withMandarin Napolean liqueur. Read the full recap here.
And the win goes to… Wait… It was a TIE! The judges were equally as impressed with each of Justin and Kelly's cocktail creations that they just could not decide. So how did they break the tie? The bartender who made more drinks was named the winner — Kelly Lozina, our first female winner of #BarBrawls!
But since it really was a tie, I'm featuring both of them!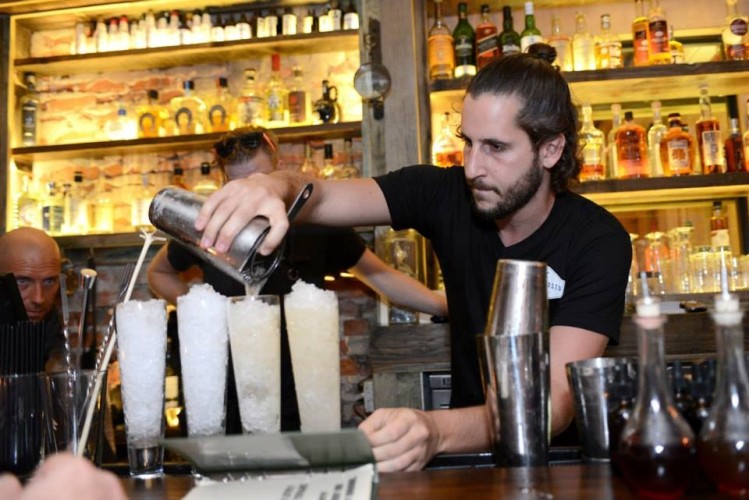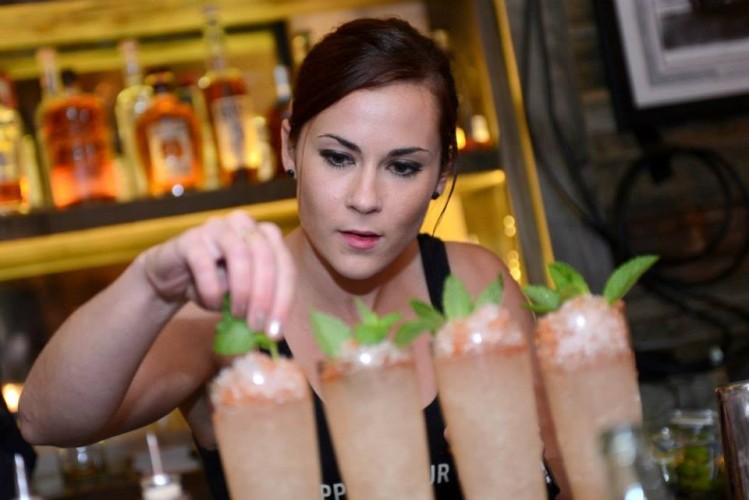 Winning Cocktails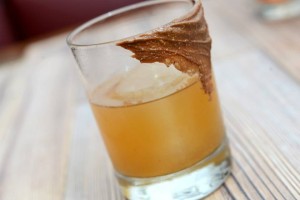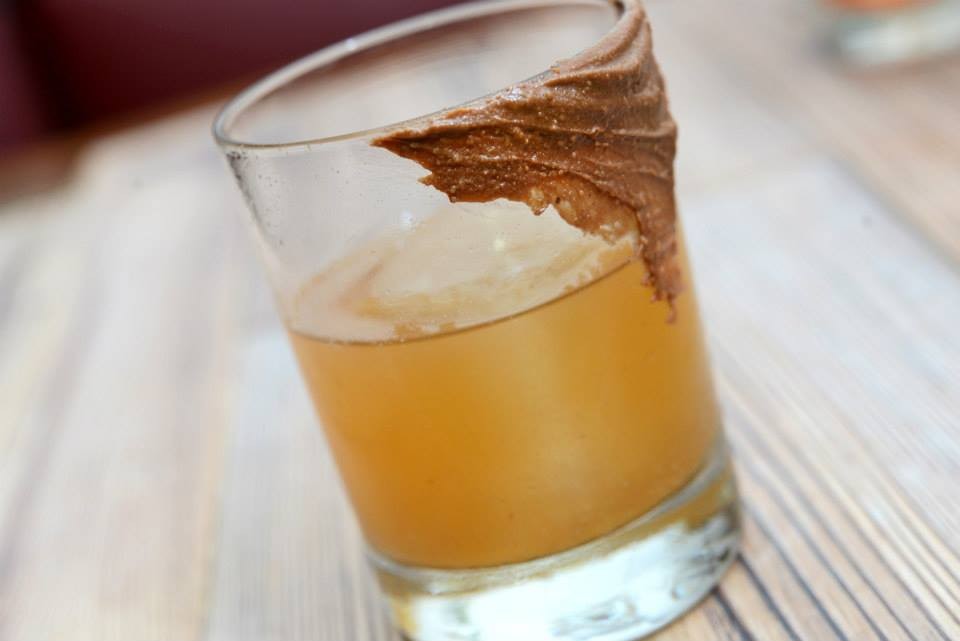 Reese's Old Fashioned
2 oz Rittenhouse Rye
3/4 oz muddled Reese's and jam
Simple syrup
Dash of Angostura bitters
Melted Reese's rim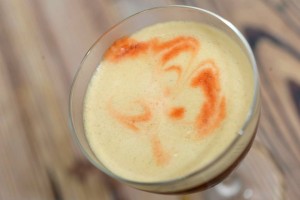 Tootsie Roll Flip
St. George Dry Rye Gin
Woodford Reserve bourbon infused with Tootsie Rolls
Espresso
Egg white
Simple syrup
Chocolate bitters.
Come out next Wednesday, November 4th, to see Alain Comacho from The Office, West Palm Beach-based bartender Marc Volpicelli, and Randy Rapposelli from Brule Bistro battle behind the bar.