Never miss a bite! Sign up here to receive new recipes and reviews straight to your inbox.
Disclosure: I was invited to be a guest of Crane's Beach House and Bella Reina Spa, and experience the Be Well At Crane's services. As always, all opinions are 100% my own.
Crane's Beach House Now Offering Delray Beach Wellness Program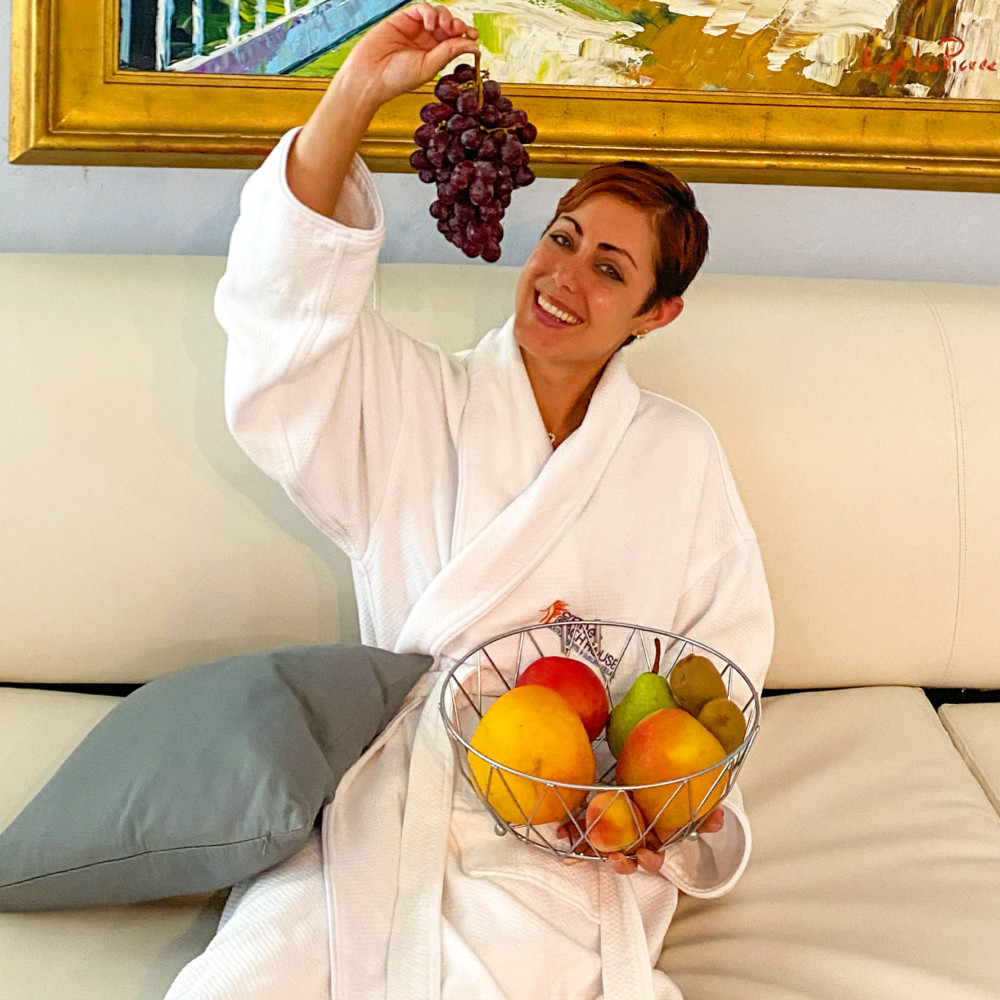 It's time to Relax, Reset and Restore at Crane's Beach House Boutique Hotel & Luxury Villas! This Downtown Delray hidden gem has launched its new wellness program in partnership with Bella Reina Spa and some of the area's top health and wellness providers to give guests a truly rejuvenating experience at one of Delray's most picturesque and tranquil environments.
The Be Well at Crane's wellness program offers a variety of services, some of which guests can experience within the private, peaceful setting of one of the 28 beach chic and spacious suites or villas, or within the hotel's beautiful courtyard. Don't be scared off by the humid South Florida weather — there is a really nice breeze that comes off the nearby ocean, plenty of lush plants and palm tree coverage, and a large area covered by a tiki hut that provides a break from the hot sun!
The Be Well services start at $100 and include a Wellness Concierge service to arrange appointments for the service providers, as well as make recommendations and reservations for local restaurants in the area, especially those that offer a variety of healthy choices such as Mussel Beach and Amar Mediterranean Bistro, both located a few blocks west on Atlantic Avenue. While all of the Atlantic Avenue attractions are within walking distance, there is also a free golf cart service available downtown called the Freebee, that just requires a quick download to your phone. Delivery options are available as well, which your Wellness Concierge can also help with.
Be Well at Crane's Services
The wellness menu includes all of the things you'd want to have during a relaxing vacation at the beach — which, by the way, is only footsteps away. On top of having two quiet pool areas, the beach is around the corner, so there is a lot of opportunity for soaking up the sun.
Guests can opt for a 60-minute private yoga or meditation session, both led by local instructor Rose Bruce. The sessions can be conducted one-on-one, or in small groups of up to four. Sanitized yoga mats are provided as an in-room amenity for all Be Well guests, and the session can take place either in-room or outside on the property. Rose is personable and fun, and since this is your private class, she is open to listen to your preferences when it comes to the type of yoga you'd like to practice, or the direction in which you want your meditation to go.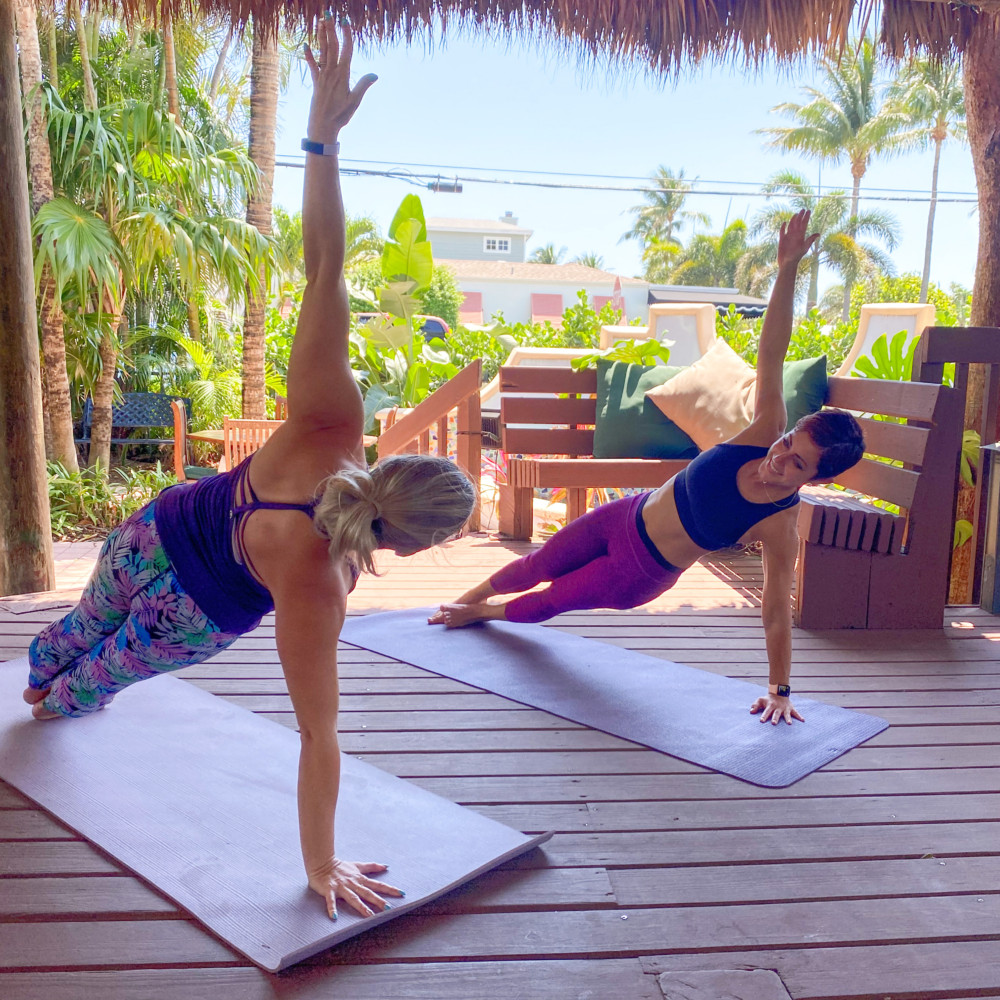 Guests can also book a 60-minute Swedish or deep tissue massage, provided by Delray Beach-based Loosen-Up Massage Therapy. Having a massage within the comfort of my room at Crane's was one of the nicest amenities I've ever experienced during a hotel stay. Victoria was polite and professional, and paid attention to all of the areas I pointed out as needing extra care. The best part was not having to immediately get up, get dressed, and get out as soon as the massage was over. I could lounge around in my comfy Crane's robe in my beautiful suite, pour a glass of champagne, turn on some music, and just be.
In addition to these experiences at Crane's, Be Well guests also have access to acupuncture services with world-renowned acupuncturist, Dr. Tony Wilcox, at his medical office right around the corner, and exclusive spa treatments at Bella Reina Spa, located just a few minutes down the road.
A seasonal fruit basket is also available for Be Well guests, as is the Happiness Box, a custom-curated "box of bliss" that Be Well partner Bella Reina Spa has put together. The box includes a locally made shower bomb and sea salt scrub, an anti-aging facial serum, a de-stress relief face mask, glow sunscreen, and a calming lavender eye pillow.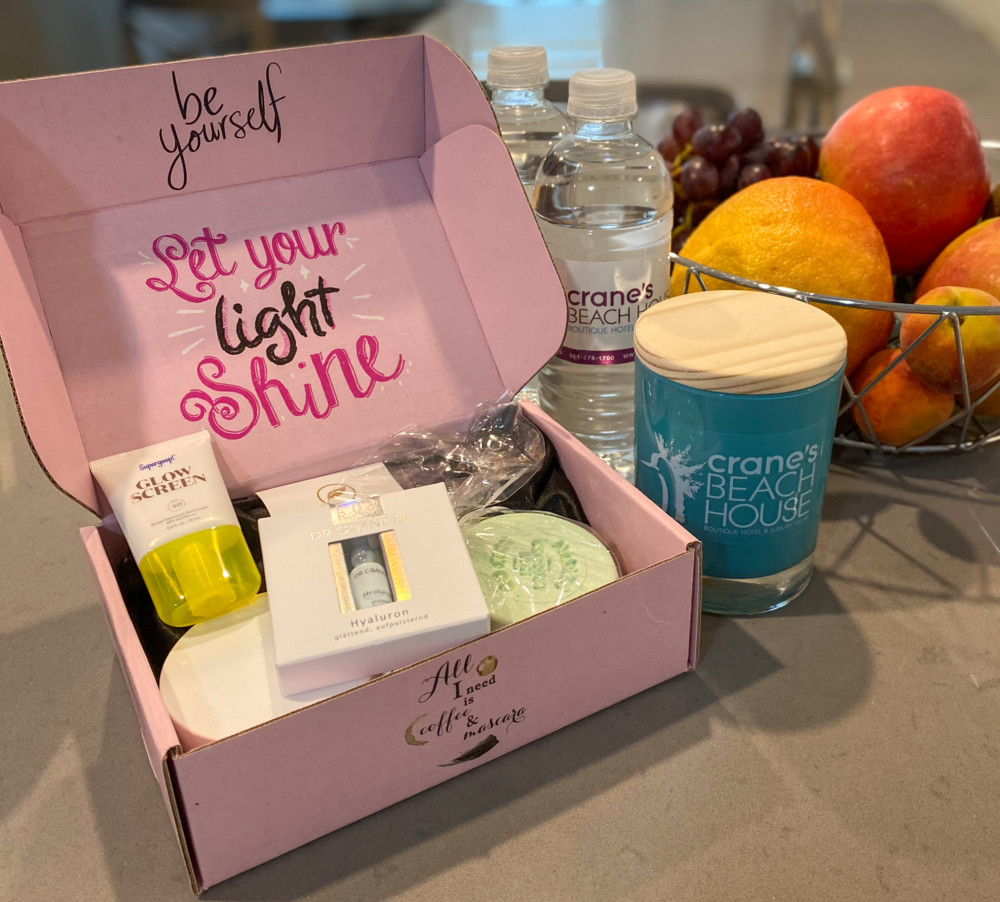 Exclusive Spa Packages at Bella Reina Spa
Bella Reina Spa is located on George Bush Blvd., a mere 5 minute drive from Crane's. Owner Nancy Reagan believes "that the outer skin glow comes from within and that nutrition is an integral part of great skincare."  Bella Reina Spa's philosophy is heavily focused on vegan and cruelty-free beauty using products without any harsh chemical. This is a big selling point for many, including myself.
There are four spa treatments that are exclusively available to Be Well guests of Crane's:
Ocean Jasper Palm Massage: This relaxing and rejuvenating 60-minute massage also includes a bit of energy healing. At the beginning of the treatment, the therapist will put into your hands, two Ocean Jasper stones, which promote health and happiness. You'll hold them during the face-up portion of the massage, and later, once you are lying face-down, the stones will be warmed and actually used during the back massage.
Macadamia Body Scrub: This head-to-toe exfoliation treatment leaves your skin looking its very best. First, the therapist massages in the sugar scrub to get rid of the dead skin. Then, a macadamia cream is added on top of the scrub to make it all melt right into the skin, leaving you feeling soft, smooth, and serene. There's even a nice back massage at the end too!
Goji Papaya Facial: Deep cleansing, papaya enzyme peel, extractions, mask… This facial has all the makings of the perfect skincare treatment, especially because papaya is high in vitamins A, C and E — all great for the skin. There's even a neck and shoulder massage at the end. (Are we seeing a pattern here? Massage is part of all the best spa treatments!)
Frangipani Coconut Pedicure: Your legs and feet will thank you after this soothing coconut treatment. The best part is that Bella Reina Spa uses a particular polish called Dazzle Dry Nail Lacquer that is vegan, non-toxic, high performance, dries in 5 minutes, and lasts much longer than regular polish. It also strengthens natural nails, is high gloss, and non-yellowing. With the exception of CND Shellac services, all of Bella Reina Spa's nail treatments use Dazzle Dry.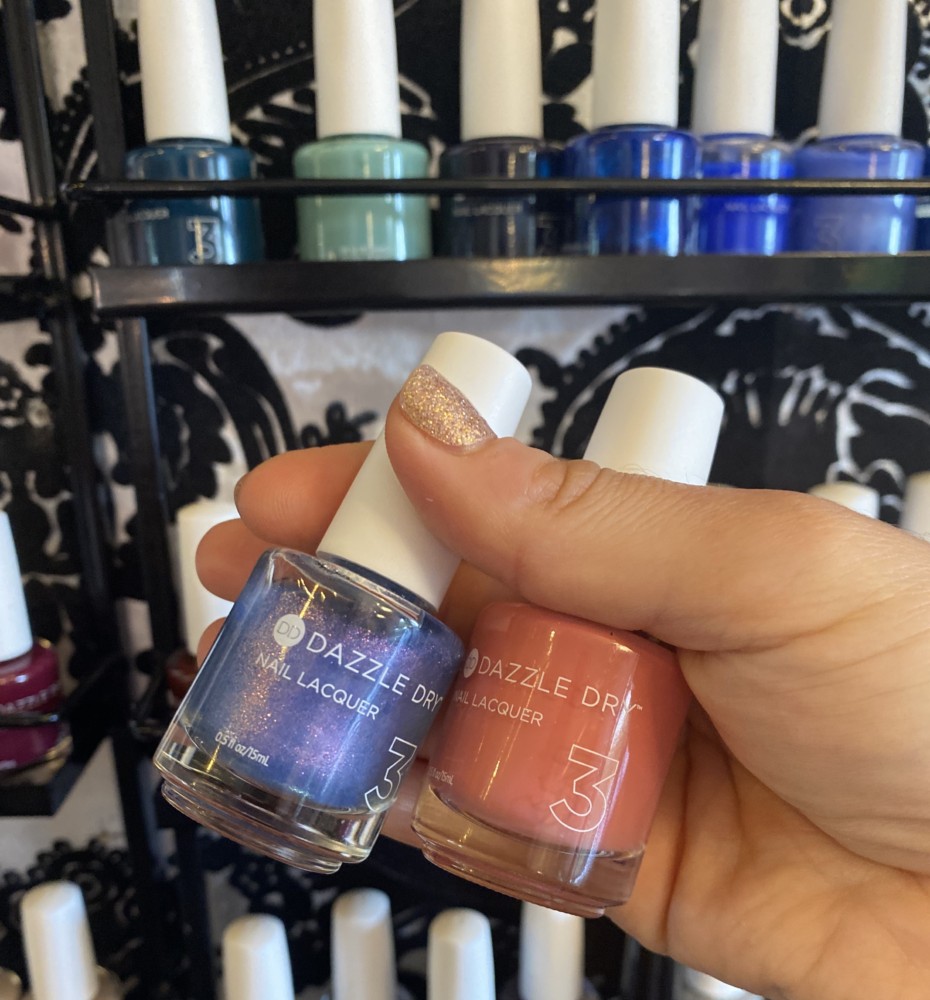 Depending on how much time you have to spend at the spa, there are three packages available. The full Beach House Spa Day includes all four services — make sure to carve out about five hours of your day for this. Alternatively, the Crane's Wellness Trio includes the massage, body scrub and pedicure, and the Be Well Retreat includes the massage and facial.
Book Your Be Well Stay at Crane's
For more information about Be Well at Crane's and to book your stay and services, check out the wellness menu. With summer around the corner, now's about the time to start thinking about a vacation, or at least treat yourself to a self care-filled weekend.
Crane's Beach House is located at 82 Gleason Street in Delray Beach.
Bella Reina Spa is located at 815 George Bush Boulevard in Delray Beach.