Never miss a bite! Sign up here to receive new recipes and reviews straight to your inbox.
Disclosure: I was invited to dine as a guest of Blue Ocean Poke. No monetary compensation has been received for this post. As always, all opinions are 100% my own.
At Blue Ocean Poke, there are more than enough choices to satisfy every one who walks through the doors. Fresh ingredients, a casual and comfortable atmosphere, and friendly staff — all perfect components, making this new poke experience one to remember.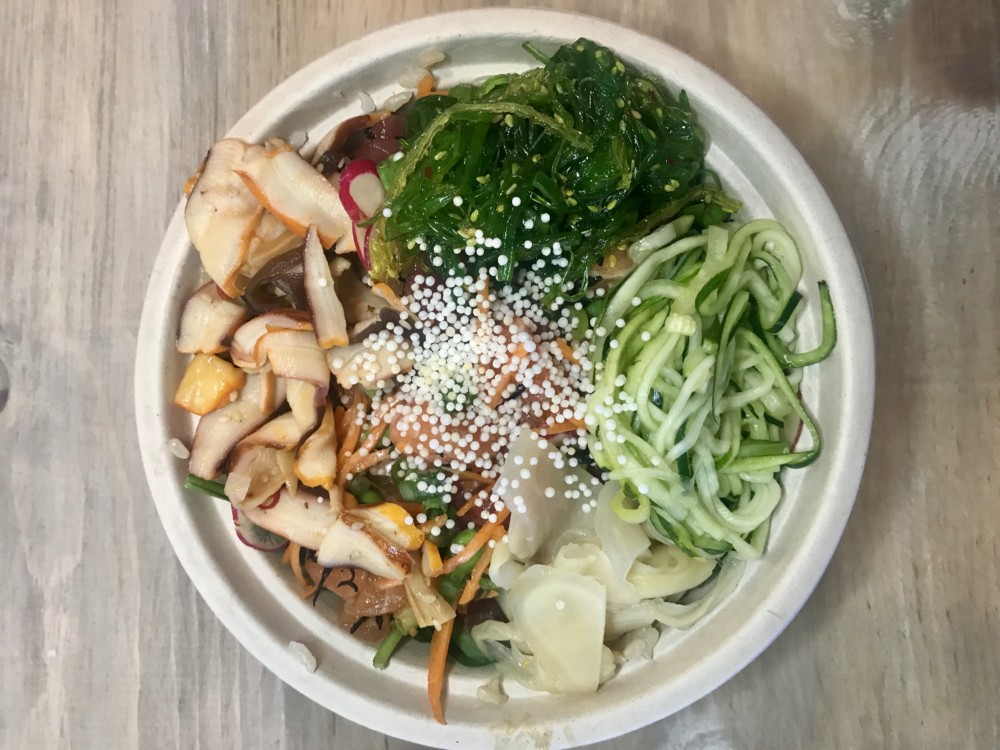 Poke, the traditional Hawaiian dish featuring diced raw fish among other ingredients, is having a moment. Over the past year or so, poke shops have been popping up all over South Florida (and other U.S. cities alike). It's another build-your-own bowl restaurant concept that has proven to be incredibly successful. Blue Ocean is extremely customer-friendly, offering tons of different ingredients that comply with various dietary lifestyles like pescatarian, vegan, vegetarian, and gluten-free.
The menu is plentiful. There are five different base options, six choices for protein, SIXTEEN different mix-ins (and you can have as many as you want!), seven sauces, and five additional items you can top off your bowl with. PLUS, there are seven more extras that can be added for an additional price. But that's not all. There are even more toppings to throw in at the end, including crispy rice pearls and sesame seeds.
But poke isn't the only thing that Blue Ocean offers. They do Açai bowls and smoothies too! Customers can also get their hands on locally made products like FroPro and Celsius, cold-pressed juices, cold brew, and other healthy snacks. There's even a comfy little lounge area where you can relax and maybe even get work done while enjoying your Blue Ocean speciality.
Its East Deerfield Beach location is just the beginning of a Blue Ocean Poke takeover. The team has already hooked up with the Boca Raton Resort & Spa to host a pop-up bar at the Boca Beach Club every week from Thursday through Sunday, and there are plans to expand the storefront into East Boca in the very near future, and hopefully Delray Beach not much long after.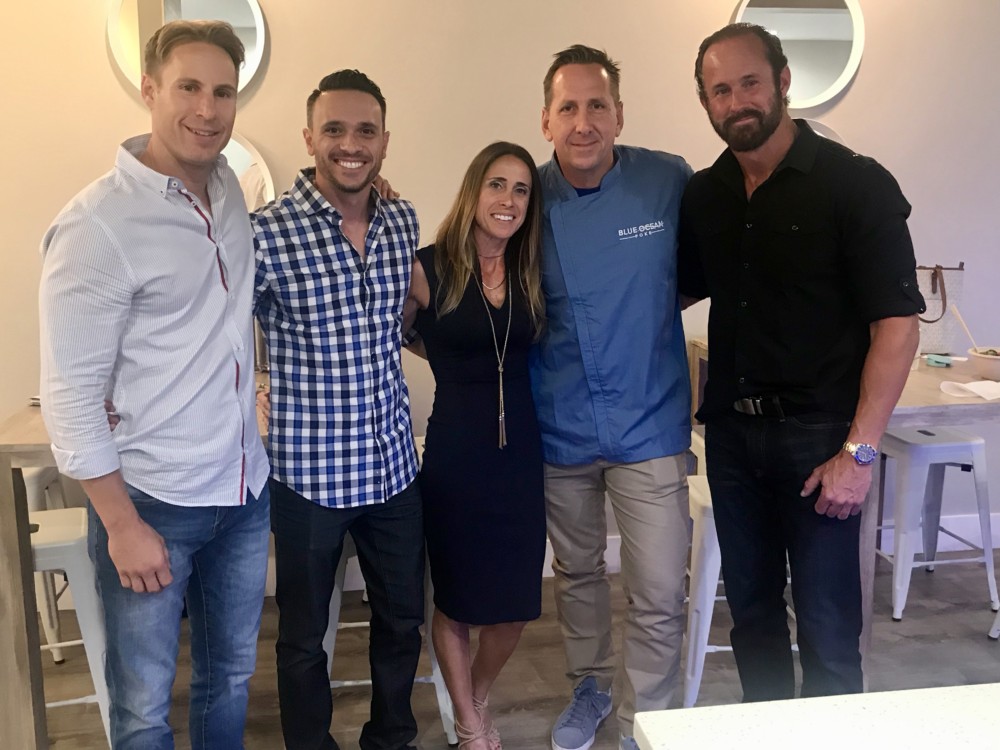 I can't help but sometimes go a little crazy when it comes to toppings. For me, the more the merrier! I may have gone overboard with my bowl at Blue Ocean, but I don't care. It all went well together and was delicious! I started with a mix of brown rice and spinach, and chose both raw tuna and salmon. Then came the fun part — edamame, zucchini noodles, ginger, scallions, carrots, radish, hijiki (dried seaweed), seaweed salad and calamari salad, drizzled with gluten-free soy sauce.
I also was the very first customer to try the brand new gluten-free, vegan coconut sauce that Chef Dean Max has been working to perfect. Side note: it's pretty spot on. I mixed that right into my bowl as well. Then I topped everything off with some crispy rice pearls, and got to work. I'd be lying if I said I didn't just about lick the bowl clean. I mean, if I wasn't surrounded by the company's owners and lots of hungry patrons, I just may have actually done it…
Blue Ocean Poke is located at 250 South Federal Highway in Deerfield Beach. The restaurant is open Monday through Saturday from 9am-9pm and Sunday from 9am-8pm.