Never miss a bite! Sign up here to receive new recipes and reviews straight to your inbox.
NOTE: This restaurant has since closed.
Disclosure: I was invited to dine as a guest of Beehive Kitchen and received a complimentary meal in exchange for this post. As always, all opinions are 100% my own.
The gluten-, hormone-, and antibiotic-free build-your-own bowl concept, Beehive Kitchen, has made its way north from Fort Lauderdale, bringing its buzz-worthy bowls to a brand new location in East Boca Raton.
Let me preface this blog with one sentence: I visited Beehive Kitchen twice in one week.
That never happens.
It was the sheer freshness and variety of flavors and ingredients that drew me back a mere two days after my first visit to the newly opened location in the Fifth Avenue Shops in Boca Raton. The first time I went, I opted to build my own bowl, but Beehive Kitchen also has a selection of Buzz Bowls for guests to choose from if you don't have the time (or patience) to look through all of the ingredients and create your own combination.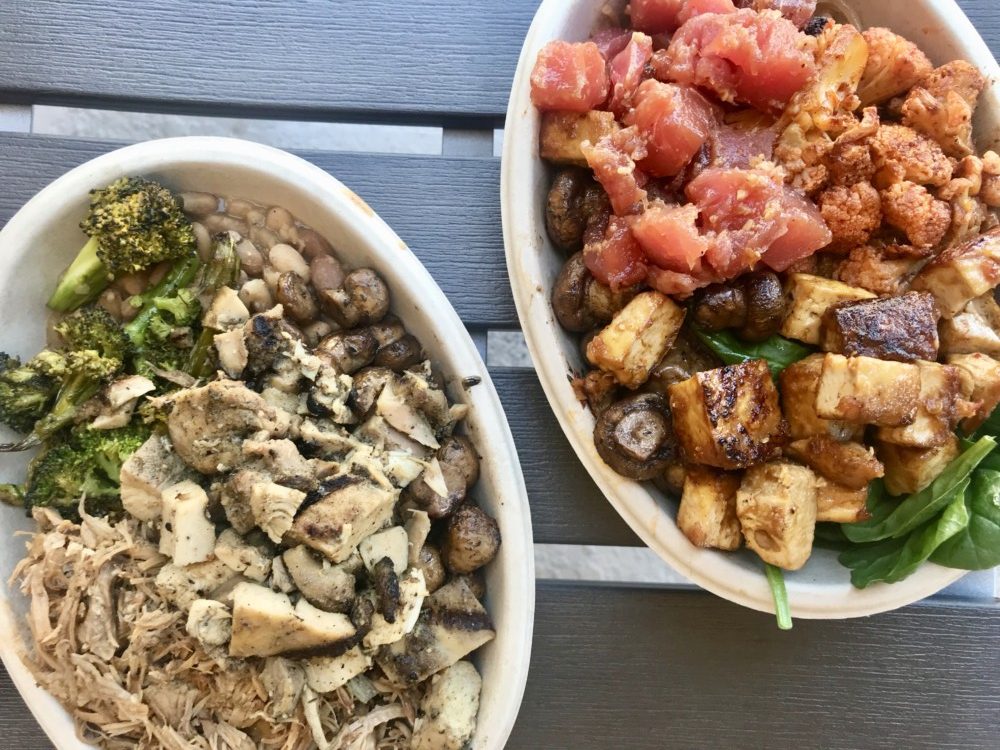 There are a lot of choices, so I can totally understand why a pre-made bowl would be ideal! Choices include a totally vegan bowl, Mediterranean and Asian-inspired bowls, or a protein-packed bowl with whole grain brown rice, smoky white beans, wok-seared mushrooms, roasted broccoli, Beehive BBQ pork, herb-grilled chicken, roasted pepper sauce and shaved parmesan cheese.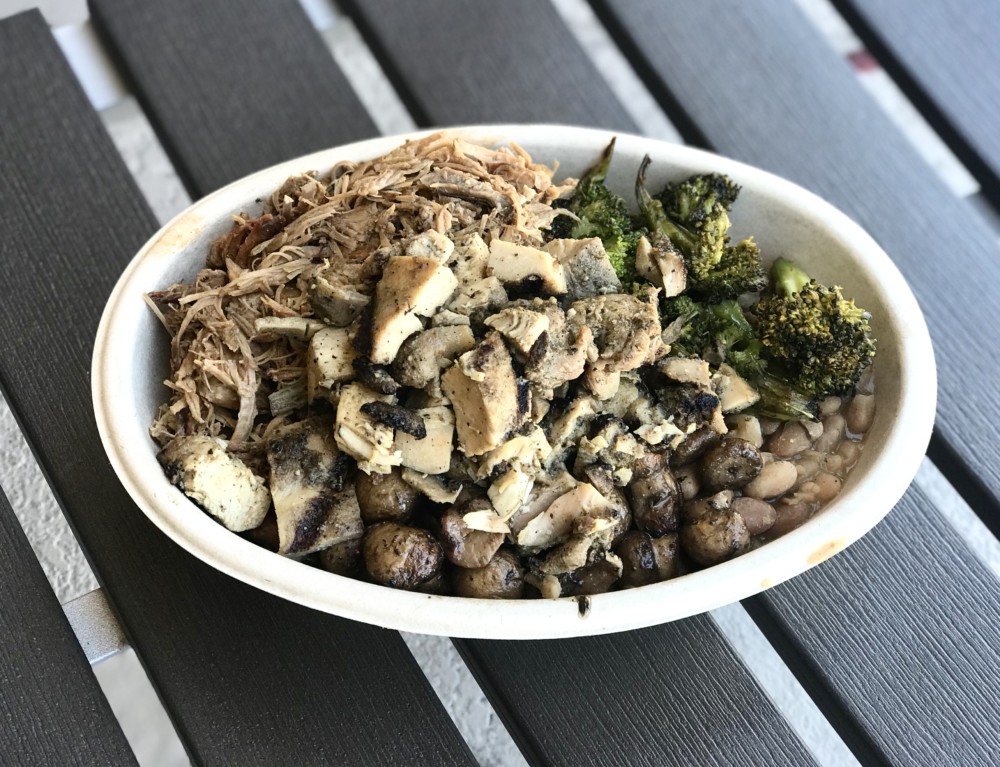 For me, choosing the ingredients is the best part. For someone like myself with a lot of different (and strange) food intolerances, it's helpful to have complete control over what is going into your meal. The first bowl I tried included the following: baby spinach and sweet potato glass noodles, smoked-paprika cauliflower and wok-seared mushrooms, sesame-citrus tofu and Ahi tuna poke, with Thai coconut curry sauce on the side.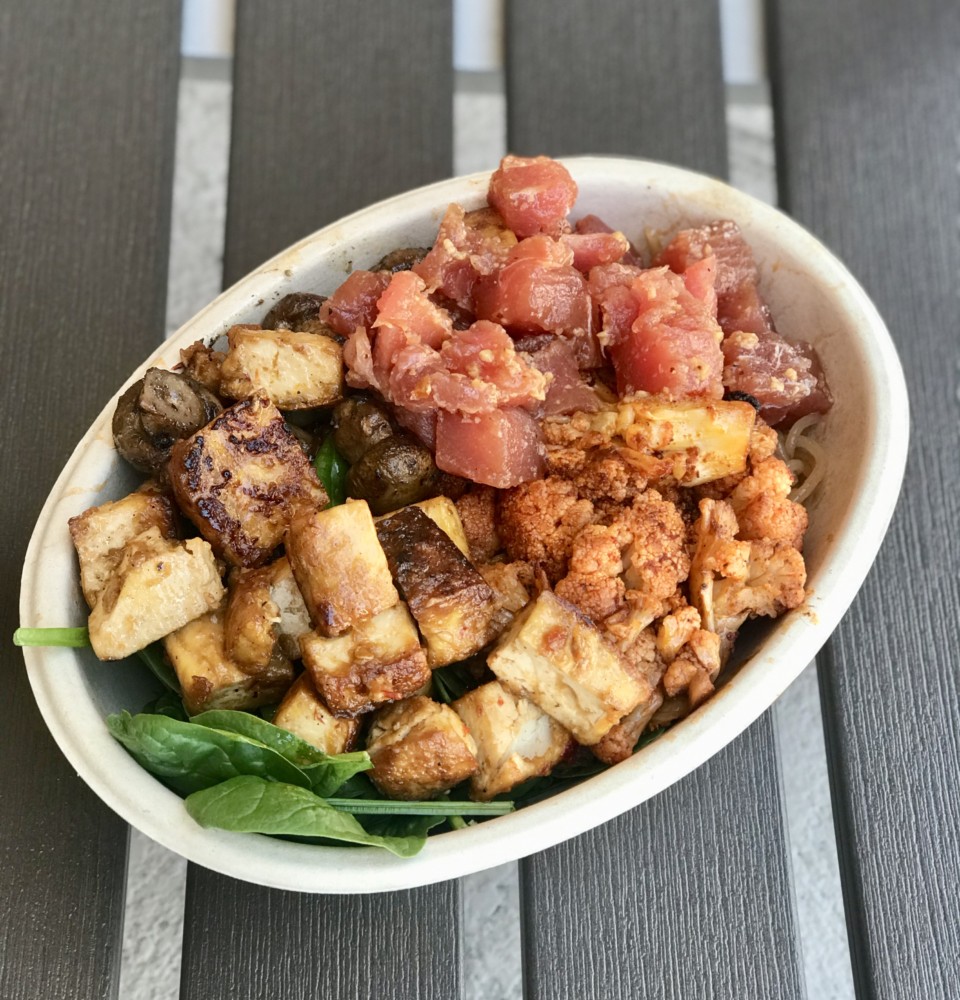 It might sound like a lot going on, but I could taste every single ingredient's individual flavor on its own, even when mixed together with the others. The tuna was fresh, the tofu was crisp and sweet, the cauliflower had the perfect amount of smokiness, and the mushrooms had all the umami savoriness you can imagine. The sweet potato glass noodles though… those are a must!
I got the Classic size, and it was enough to for two meals! I ate half during my time there for lunch, and brought the rest home for dinner.
The second time around, I did get one of the Buzz Bowls — but it's one that lets you choose what goes into your bowl. When you order the Lean Bowl, you get the sesame-citrus tofu, and you can choose any additional five items from the bases and vegetables. I loved the mushrooms and cauliflower so much from the first time around, I had to get both of those again. I also chose baby spinach, garlic-roasted broccoli and roasted sweet potato, and drizzled it with fresh herb dressing. These ingredients, along with the tofu, made for one super-satisfying and filling dinner.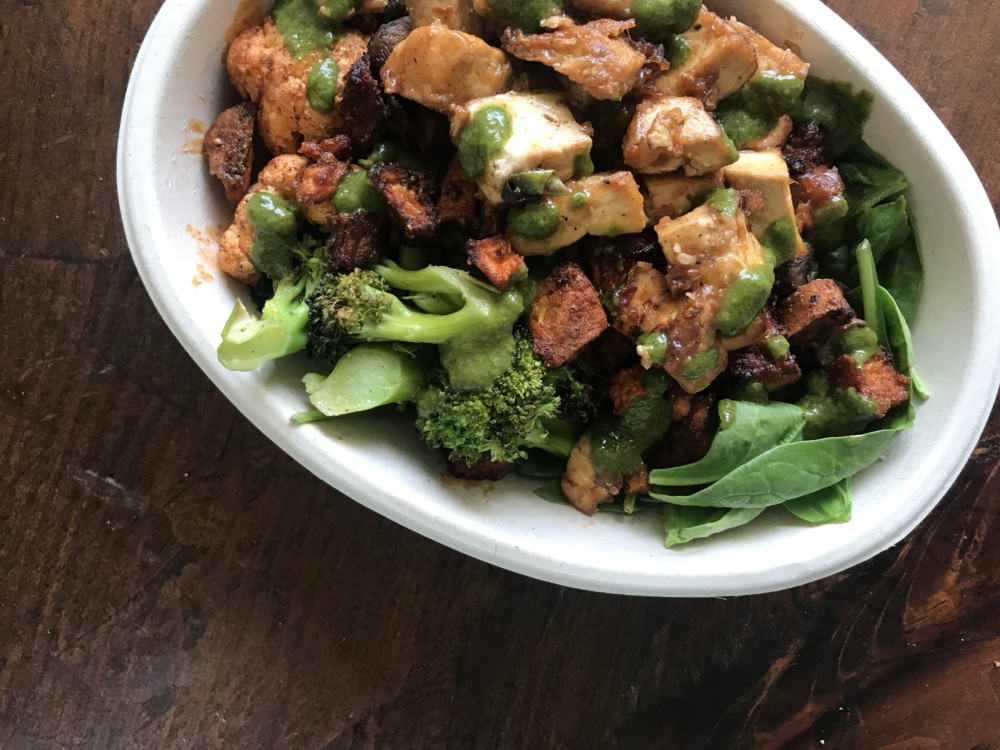 Beehive Kitchen is available for catering, which I think is a genius idea. If I worked in an office, I would want lunch catered from here every single day.
Beehive is a welcome addition to East Boca. I actually pass by it very often, so I know it won't be long until I buzz on by again soon!
Beehive Kitchen is located at 1914 NE 5th Avenue in Boca Raton. The restaurant is open for lunch and dinner daily from 11am-9pm.