Never miss a bite! Sign up here to receive new recipes and reviews straight to your inbox.
NOTE: This boutique has since closed.
Disclosure: This is a sponsored post by Bella di Sole Boutique. As always, all opinions are 100% my own.
Downtown Boca Raton is a haven for stylish, fashion-forward women striving to look their best, and thanks to Bella di Sole Boutique, this isn't too hard to achieve. Located in Royal Palm Place, locally owned Bella di Sole was founded by stylist Angela Peck, who has curated a collection of chic, sophisticated looks from brands all over the world.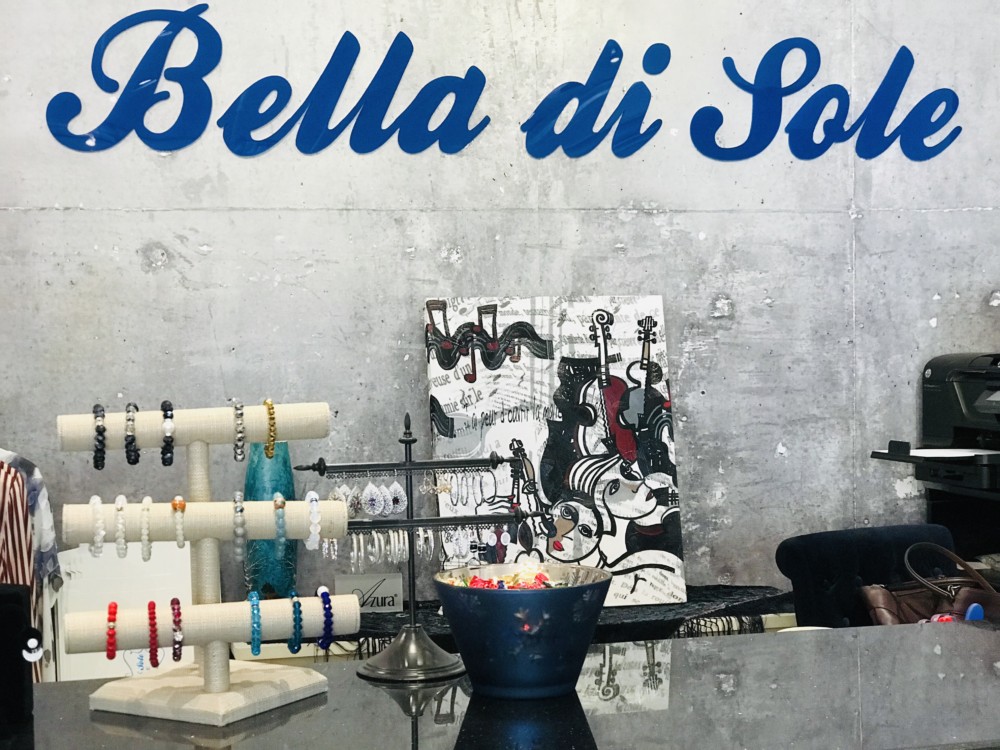 Women will find themselves swooning over the designer clothing, shoes, handbags, jewelry and accessories filling this cute little shop. Some of the brands featured include Brazil Roxx, Spring Step, Dolcezza, Scandal Italy, Tempo Paris, Positive Elements, and Holly Yashi, among many more. I had a blast at the store modeling different outfits, and loved looking through all the unique items.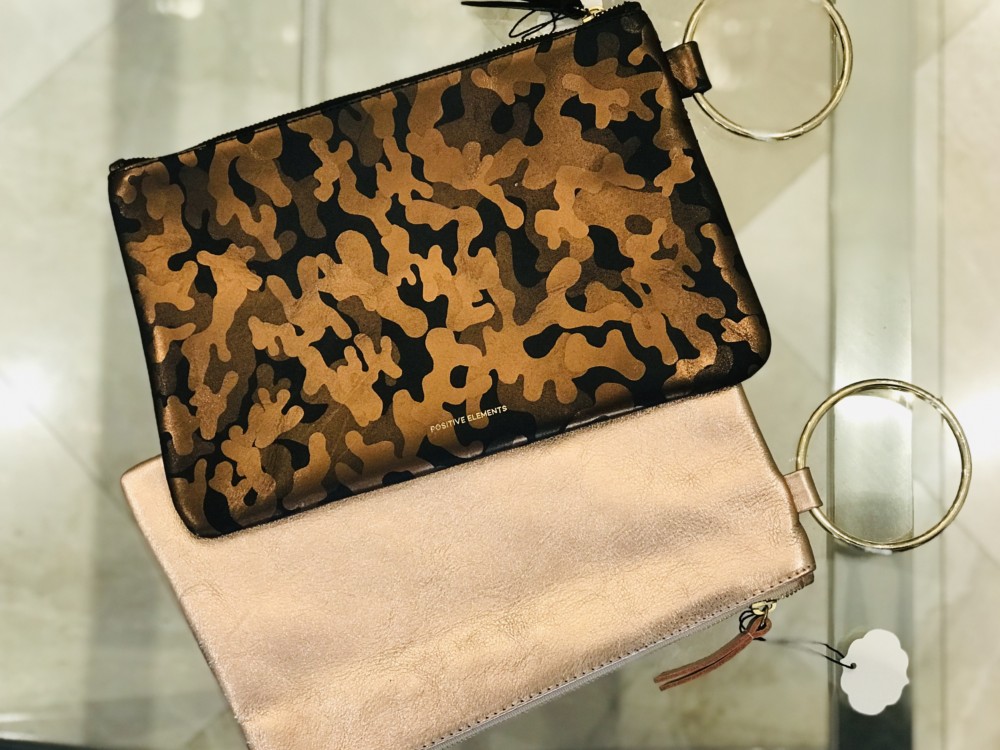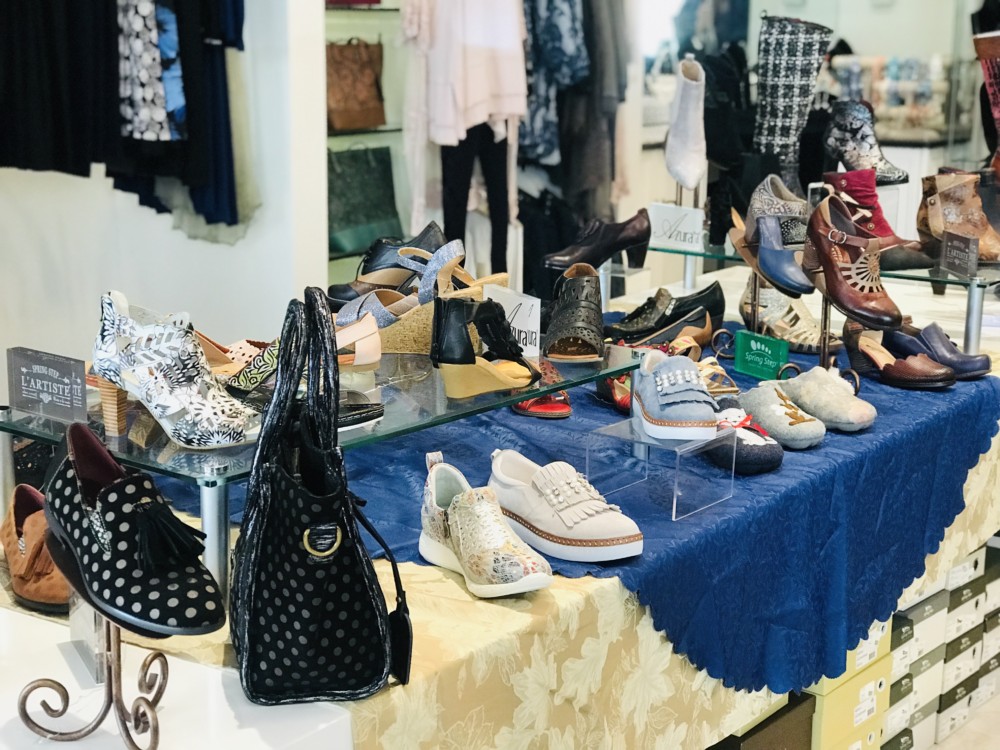 You don't even have to get out of your PJs and into your car to shop at Bella di Sole — they have an online store too!  Although, spending time with Angela in the store and getting a chance to try things on before purchasing is a lot of fun. She knows each piece inside and out — what goes best with what, which designers look best on whom, and what accessory will perfectly accentuate an outfit. Bella di Sole has things for women of all shapes and sizes, and all ages. It's high end luxury, at an affordable price.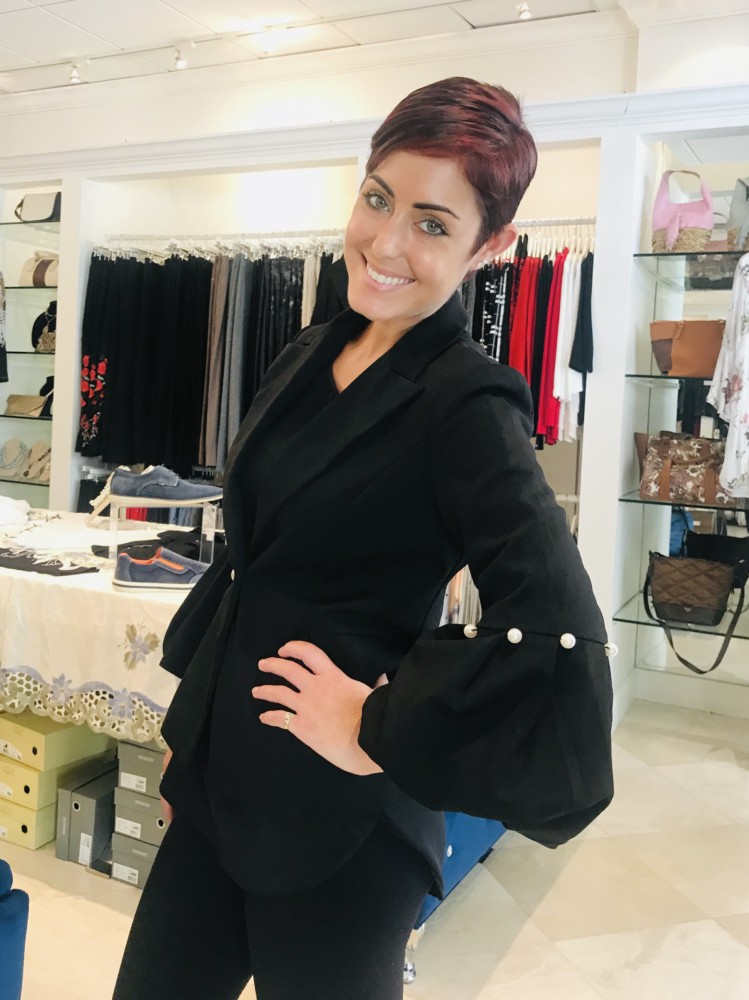 Each season, Angela presents a new collection for her shoppers. As spring is right around the corner, Angela has decided to present her Spring Preview Fashion Trunk Show in conjunction with a local charity, Get A Life Pet Rescue. On Wednesday, January 30th from 5:30-8:30pm, guests can mix and mingle, sip on fine wine and sparkling beverages, get a peek at the newest designs to hit the floor, and take advantage of great sales and discounts. The spring collection with be 20% off, while fall and winter will be 30% — and there will be tons of other merchandise on clearance. Ladies, you can feel good about your shopping excursion knowing that 10% of the evening's sales will go toward the chosen nonprofit, which rescues and rehabilitates dogs from kill facilities, hoarding cases and owner surrenders.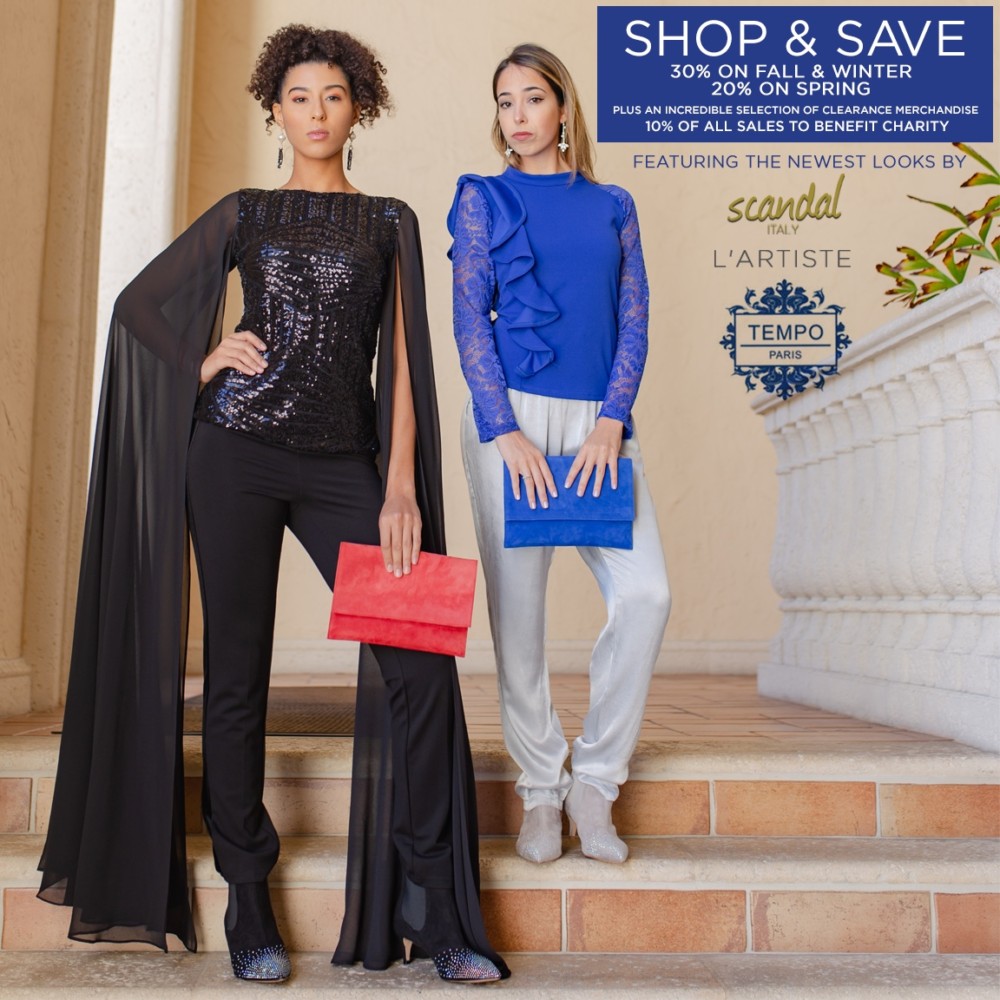 Boutique shopping is the way to go if you want to fill your closet with items that you won't see very many people walking down the street wearing. Angela takes great care of her customers during their visit, assisting however she can to give you the best Bella di Sole experience possible. Join us on January 30th to see what Bella di Sole's all about — you might just find your new favorite Boca boutique! Hope to see you there.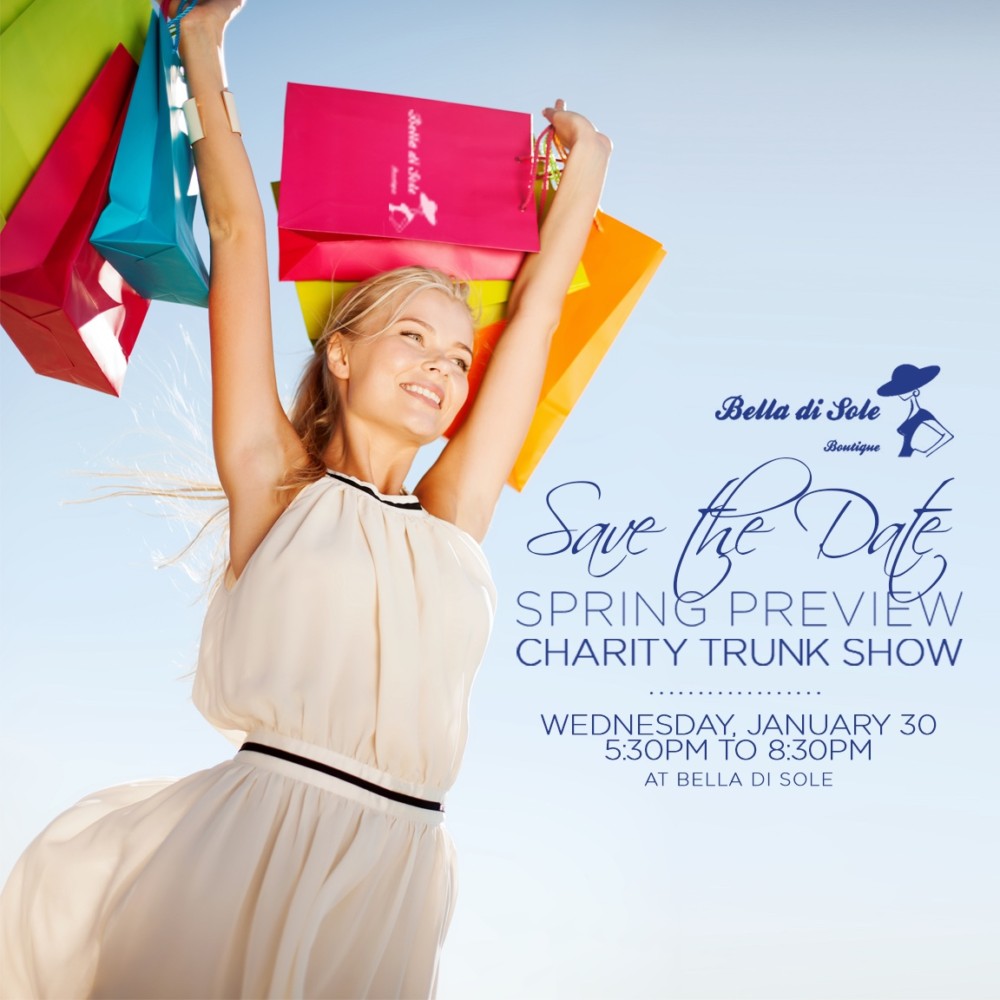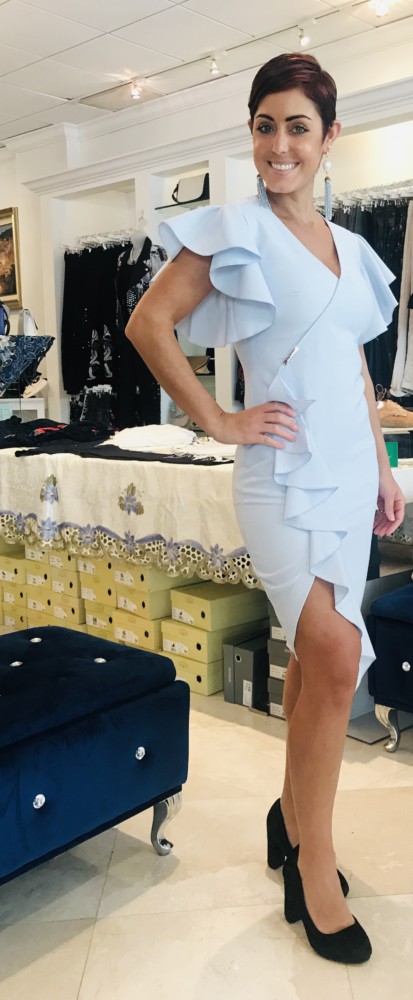 Bella di Sole Boutique is located at 100 Plaza Real South, Suite E in Boca Raton. The store is closed on Monday, but open to the public Tuesday through Thursday from 11am-7pm, Friday and Saturday from 11am-9pm, and Sunday from 12-6pm.