Never miss a bite! Sign up here to receive new recipes and reviews straight to your inbox.
Disclosure: I received complimentary Bella Shape® treatments from Carmen Care Advanced Laser Therapy. All descriptions and claims are according to Carmen Care's website. No monetary compensation has been received for this post. As always, all opinions are 100% my own. 
I've given you the nitty-gritty details on how Carmen Care Advanced Laser Therapy and it's Bella Shape device can help to smooth and shape your legs, bum and other parts of your body in Parts 1 and 2, but I haven't really explained much of how it feels. Sure, I told you it's super relaxing and made me so comfortable that I pretty much fell asleep during the treatment, but let's dive deeper…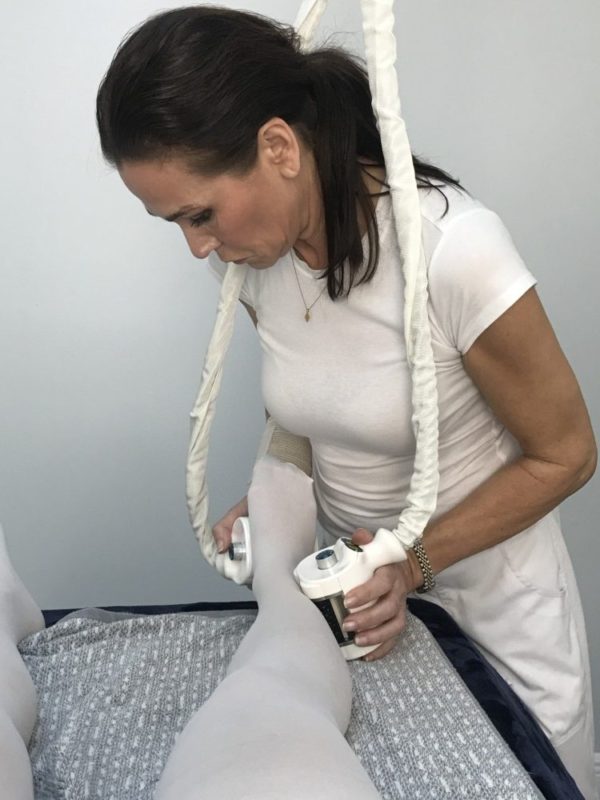 Have you ever experienced heat therapy at a chiropractor office? A patch is placed on specific parts of your body, gets warm and basically pulsates (Note: I don't know any of the technical terms here or what exactly it's doing, but this is how it felt when I had it done). The Bella Shape isn't hot, but it does emulate that same kind of pulsing, however instead of that pulsating happening on just one part of your body, the device moves up and down, side to side, kneading your skin as though you're being given a massage. It literally feels like the Bella Shape is grabbing the fat right out of you, totally kicking it to the curb. Bye! Hope to never ever see you again!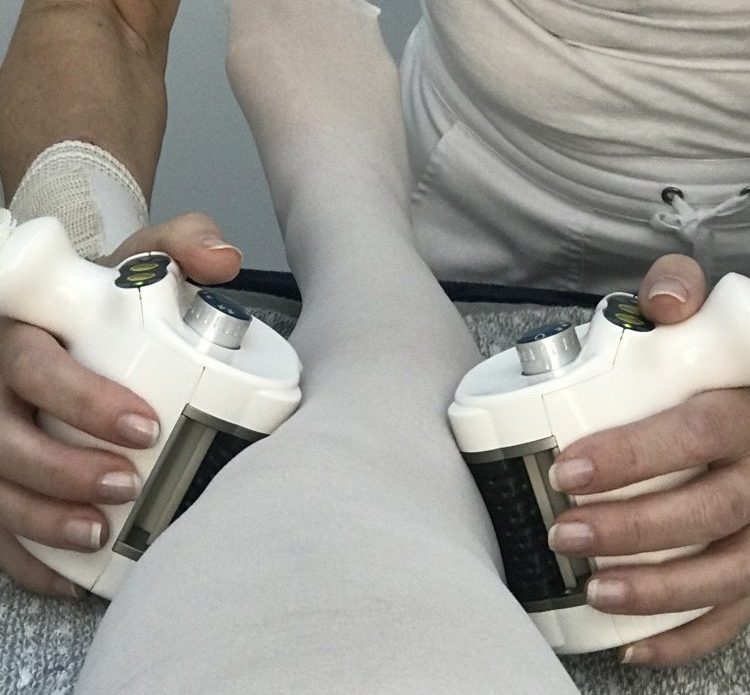 According to Carmen Cares website, that suction on the skin is what encourages the stimulation of your skin to break up any cellulite and encourage the production of collagen. It also helps to stimulate the lymph glands, which provides an overall pleasant sensation of wellness and relaxation — hence my sleepiness.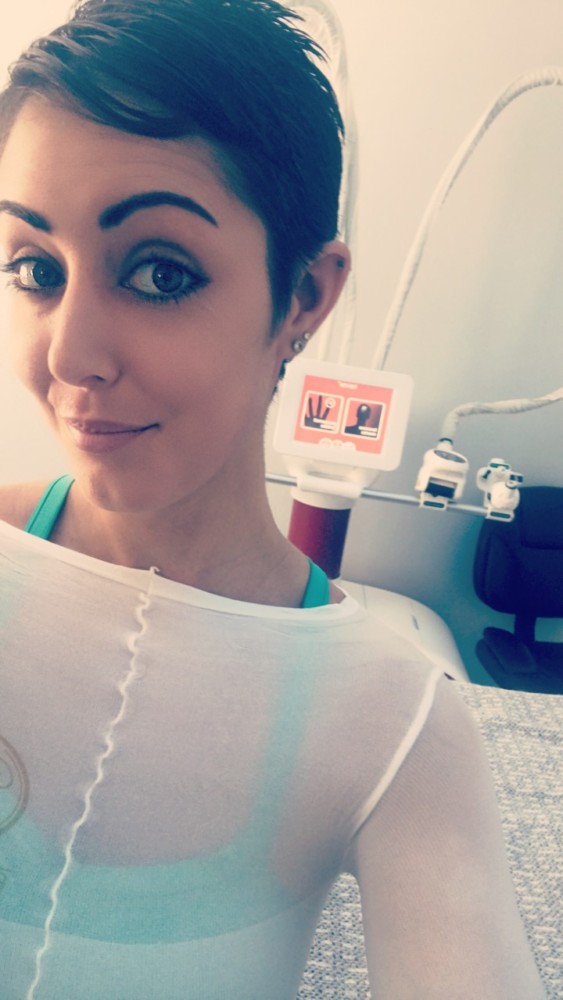 So what's with the mesh body suit? The suit actually acts as a barrier, helping the Bella Shape to pass smoothly on your skin without any pinching. It's also insanely tight and sucks everything in, making you feel super skinny as soon as you put it on. Carmen Care gives each of its patients their own brand-new, right-out-of-the-package suit, and it's kept in a ziplock bag with your name on it for your returning visits. They also give you cute little white thong panties that are also yours to keep to wear during your sessions. And yes, I did say cute. It's important, especially if you're focusing on the butt area, to wear a thong so the Bella Shape has access to the skin and doesn't have to fight through additional material.
But enough thong talk, it's time for you to make an appointment! Make sure to mention 'Take A Bite Out of Boca' when you call to book, and you'll receive a discounted price of $150 per single session (regularly $175). Visit their website or call 561-405-9577 to schedule.
And don't forget to follow Carmen Care Advanced Laser Therapy on Facebook and Instagram for more details on their treatments and specials!