Never miss a bite! Sign up here to receive new recipes and reviews straight to your inbox.
Disclosure: This is a sponsored post by WTSO – Wines 'Til Sold Out. Use discount code TAKEABITE20 to save $10 on your purchase of $50 or more. This post also contains affiliate links. Shopping through these links helps support my small business. As always, all opinions are 100% my own.
A popular main attraction at any large social gathering or event is a fancy cheese and charcuterie board, filled with all the best ingredients. These spreads may look impressive, but they're really not too difficult that you can't make one on your own! It's the perfect snack (or totally can be a meal) to put together for you and whoever you live with while we're all still at home, social distancing.
How To Build The Best Cheese and Charcuterie Board
Fewer things are as satisfying as looking down at a beautifully made cheese and charcuterie plate and seeing how perfectly each ingredient fits together like a puzzle, how the various colors and textures are strewn all over the board… It's almost too pretty to eat — but the call of the pungent cheeses, the robust meats, the sweet fruits and jams, the salty mixed nuts, the briny pickles, and whatever else you've laid out to display, are just too loud to ignore. And so, you take the plunge into that gorgeous spread of food without hesitation, and pretty soon, your masterpiece is gone. Don't ever forget to snap a photo before digging in.
The best part about building your own cheese and charcuterie board is that you can choose anything to go on it. When you make it yourself, you can ensure that every single ingredient is something you love. The options are endless! I even made one for this year's Passover Seder. Since things were already pretty untraditional — we had a virtual Seder with my parents and sister on Zoom — I figured a Cheese and "Sedar-cuterie" board could work! (And yes, I do realize this is not Kosher at all.)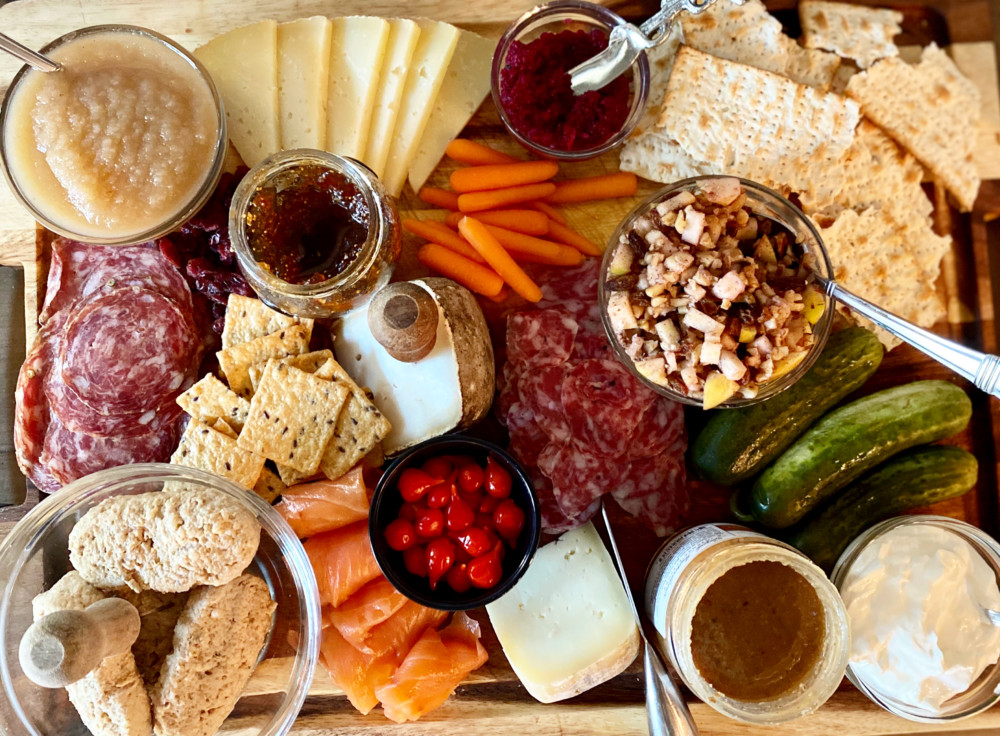 Choosing Your Board
To build the best cheese and charcuterie board, let's start with the first component: the platter. Wooden, bamboo, marble, ceramic, slate… It's totally up to you. Remember, this is your spread. You get to choose everything about it! There are so many different kinds of boards out there. It could get to be a little overwhelming, so here are a few options to check out:
Once you've chosen your display platter, it's time to pick out the ingredients! Cheese and charcuterie boards are all about variety — and having fun! I love finding yummy accoutrements to go with my cheese and charcuterie. Oh, and for the record — I only use goat's and sheep's milk cheeses. I cannot have cow's milk, but thankfully there are actually a lot of goat and sheep's cheeses to choose from.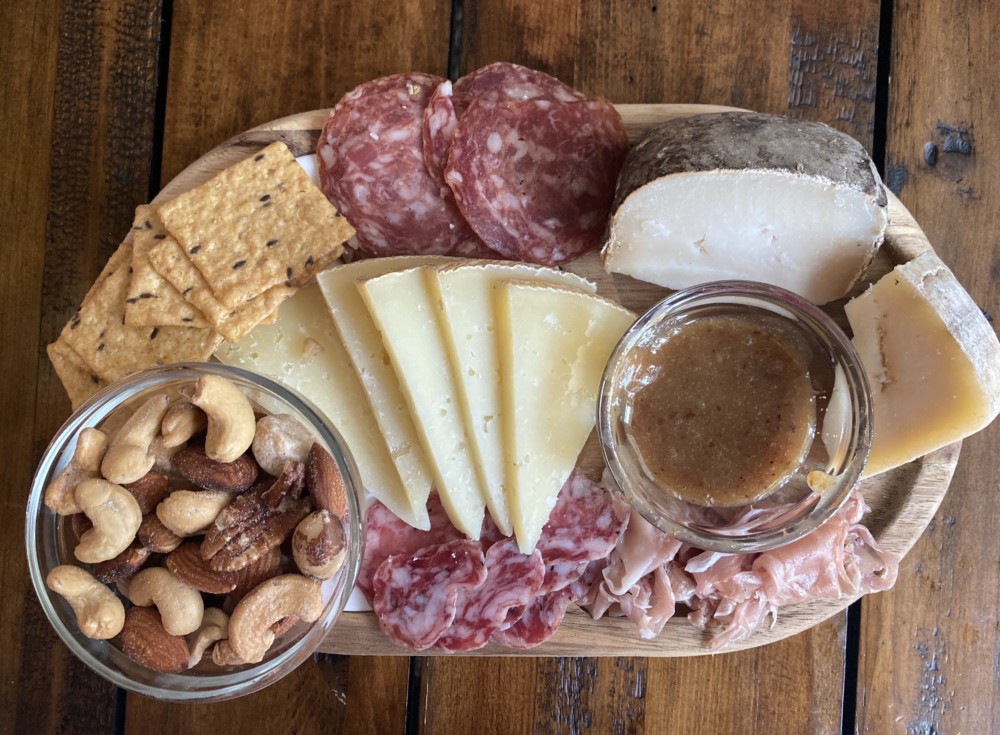 Choosing Your Ingredients
Here are some suggestions and some links to purchase on Amazon. If you're like me and can only have goat and sheep's milk cheeses, I've got some amazing selections listed below that you need to check out!
Charcuterie: Proscuitto, Salami, Pepperoni, Sopressata, Spanish Chorizo, Capicola
Goat Cheeses: Humboldt Fog Chèvre, Midnight Moon, Goat Cheddar, Triple Creme Goat Brie, Drunken Goat, Goat Gouda
Sheep Cheeses: Manchego, Feta, Pecorino, Roquefort, Sheep Gouda
Cow Cheeses: Brie, Parmigiano Reggiano, Burrata, Smoked Gouda, Sharp Cheddar, Danish Blue Cheese
Fruit: Dried Apricots, Fresh or Dried Figs, Dates, Grapes, Apple Slices, Melon, Berries
Nuts: Truffle Marcona Almonds, Honey Roasted Pistachios, Praline Pecans, Mixed Nuts, Rosemary and Sea Salt Almonds
Spreads: Pecan Honey Mustard, Fig Jam, Raw Local Honey, Red Pepper Jelly
Other: Breadsticks, Sliced Baguette, Gluten-Free Crackers
Now that I've sufficiently made myself starved for a huge spread of cheese and charcuterie, it's time to move on to the next important item… the wine!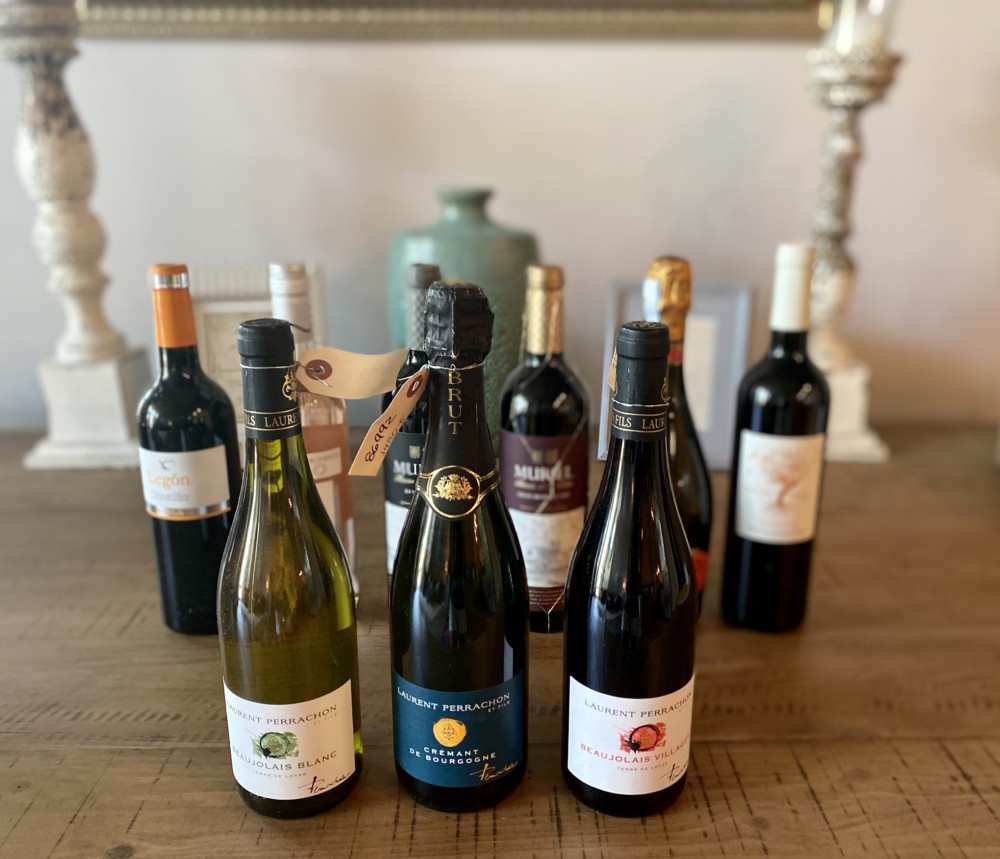 Choosing Your Wine
No cheese and charcuterie board is complete without a few good bottles of wine. By joining WTSO, you gain access to a variety of wines for unbeatable prices. There is always some kind of sale or promotion going on too. This free wine community offers Weekly Tasting Sets, Last Chance Wine Sales, and Premium Wine Sales on any given day. You can click here to read my previous blog post that explains more about how to join and shop the deals. You can also save $10 on any purchase of $50 or more when you use my code TAKEABITE20.
If you make your own cheese and charcuterie board and post pictures on social media, make sure to tag me on Facebook and Instagram! I'd love to see all of your creations — and don't forget the wine!