Never miss a bite! Sign up here to receive new recipes and reviews straight to your inbox.
Disclosure: I was invited as a guest of the restaurant to attend a media dinner highlighting new menu items. There has been no monetary compensation for this post. As always, all opinions are 100% my own.
The West Palm Beach Marriott has appointed a new executive chef, Mark Henry, to oversee the hotel's signature restaurant, Bistro Ten Zero One, along with the hotel's in-house banquet and catering services. Chef Mark comes to West Palm Beach from Skamania Lodge, located east of Portland, Ore., and before that the highly regarded Eden Roc Miami Beach. Upon meeting the chef, I said he looked familiar and thought we might have met somewhere before. Turns out he is a fellow Jerseyan, and worked at the Seaview Marriott in Galloway Township, just miles from my hometown and literally down the street from where I worked. While we aren't sure whether we actually have met during our former South Jersey life, it seems that anyone from New Jersey can always sense when someone is from their neck of the woods.
Chef Mark is no stranger to the culinary scene, having graduated from the Culinary Institute of America in Hyde Park. He has worked in four- and five-star restaurants all over the country including The Plaza Hotel in New York City, Marriott's Camelback Inn in Scottsdale, Ariz., the Marriott Downtown Waterfront in Portland, Ore., and Harbor Beach Marriott Resort & Spa in Fort Lauderdale with Chef Dean Max (another one of my chef-friends!). He has received DiRoNA (Distinguished Restaurants of North America) and Zagat awards, participated in the Return of the Great North American Chefs event at the James Beard House, and is a member of the American Culinary Federation (ACF). Because of his commitment to using sustainable products, he has become green certified.
As impressive and intimidating as all of this sounds, Chef Mark was extremely personable and down-to-earth, cracking Jersey jokes at me throughout the evening. I was the only food blogger surrounded by Palm Beach journalists from various publications — some of whom I already call friends and others I called friends by the end of the night. As we entered the private dining room, we were greeted by Chef Mark, a tasty cheese spread and a variety of signature cocktails to choose from. I selected the Basil Berrytini, a tart and sweet concoction made with house-infused basil vodka, blackberry liquor and cranberry juice.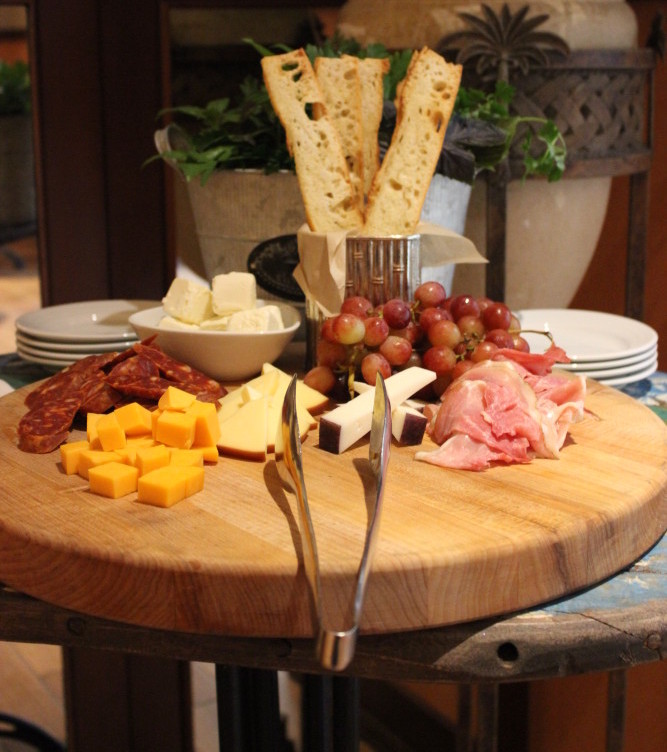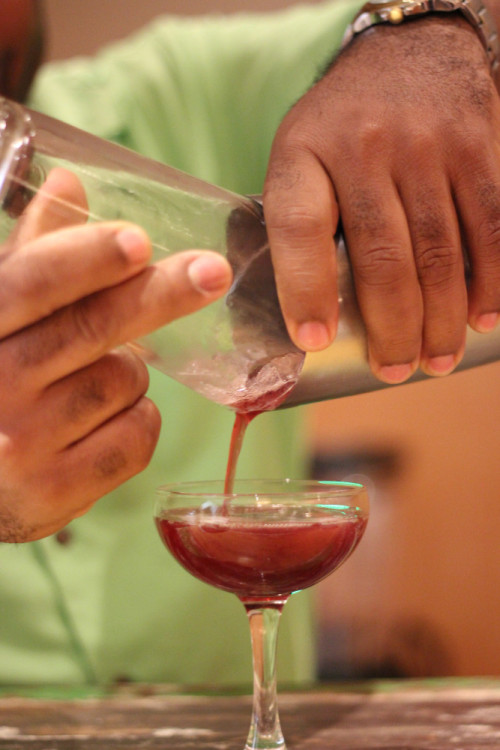 Chef did most of the night's cooking right in the dining room. An array of ingredients were spread out on the table allowing us to feast our eyes on all the yummy things we were about to enjoy. The one thing that immediately caught my eye was the bowl full of little baby octopuses — tentacles, heads and all! Pardon me for thinking that these were the cutest thing ever, and I couldn't wait to try them!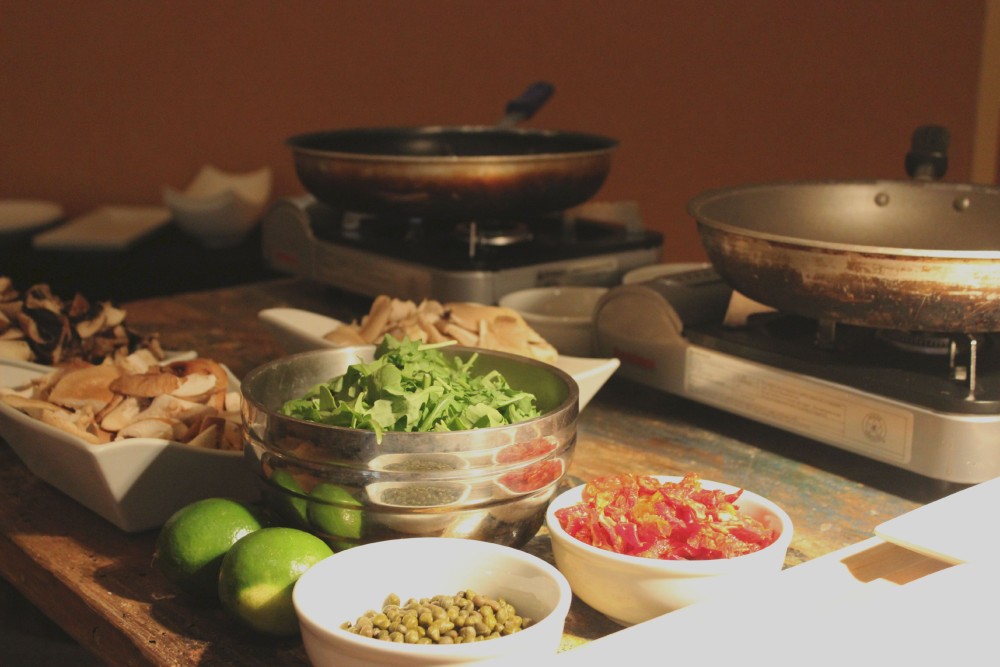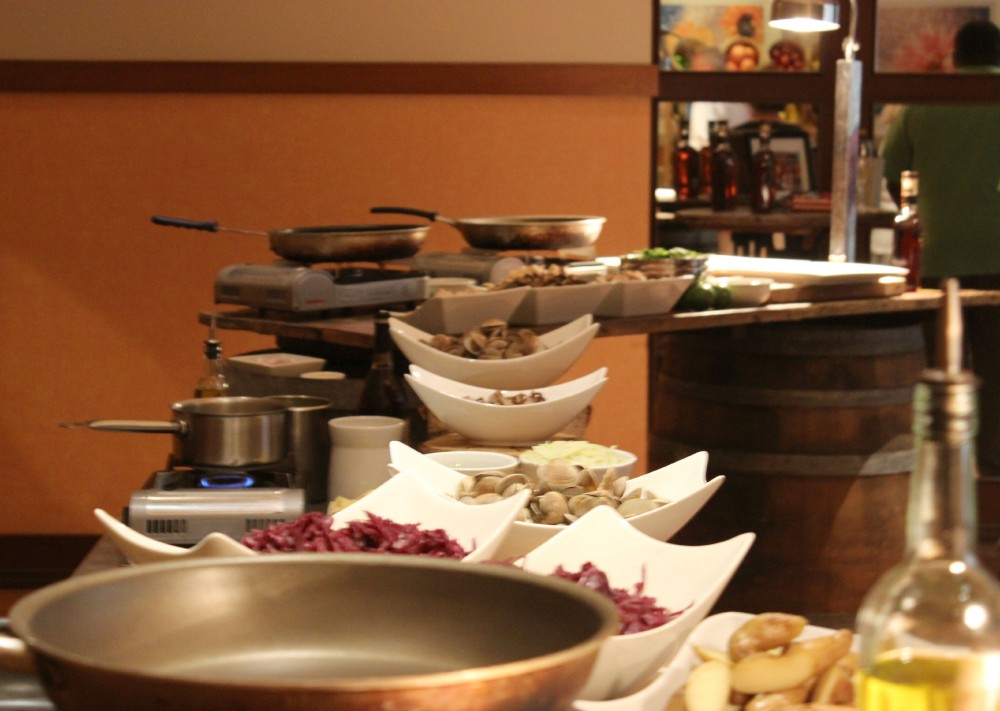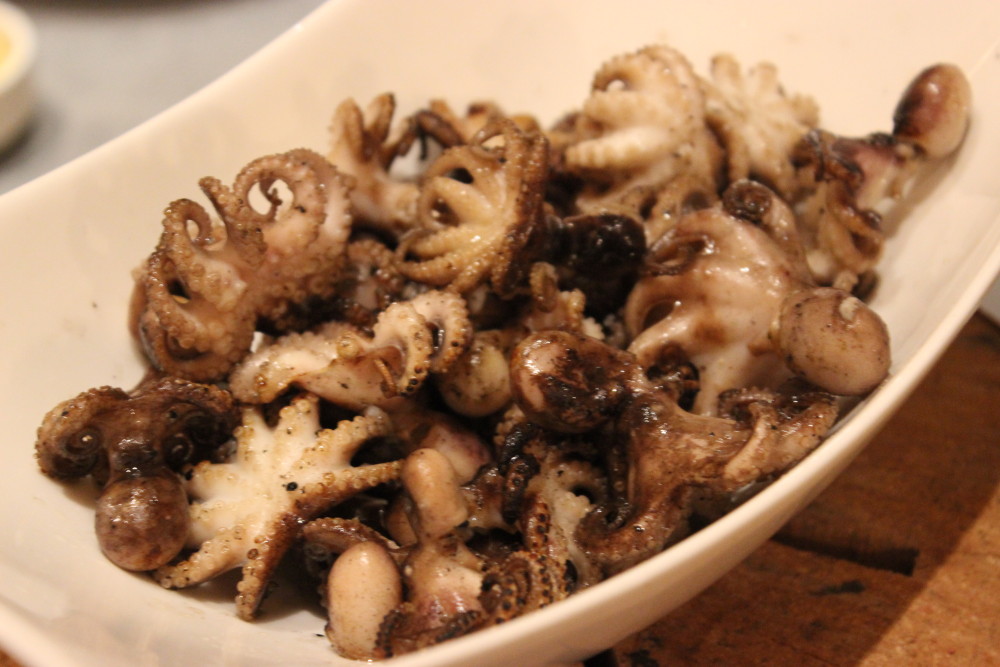 The first course included head-on prawns and grits with sun dried tomatoes and capers, and crostini topped with a sautéed mushroom ragout of local oyster, shitake and crimini mushrooms, shallots, garlic and cognac. When it came to presentation, the prawns dish was right on the money. The gorgeous, gigantic prawns were perfectly cooked and so full of flavor, especially alongside the creamy, cheesy grits.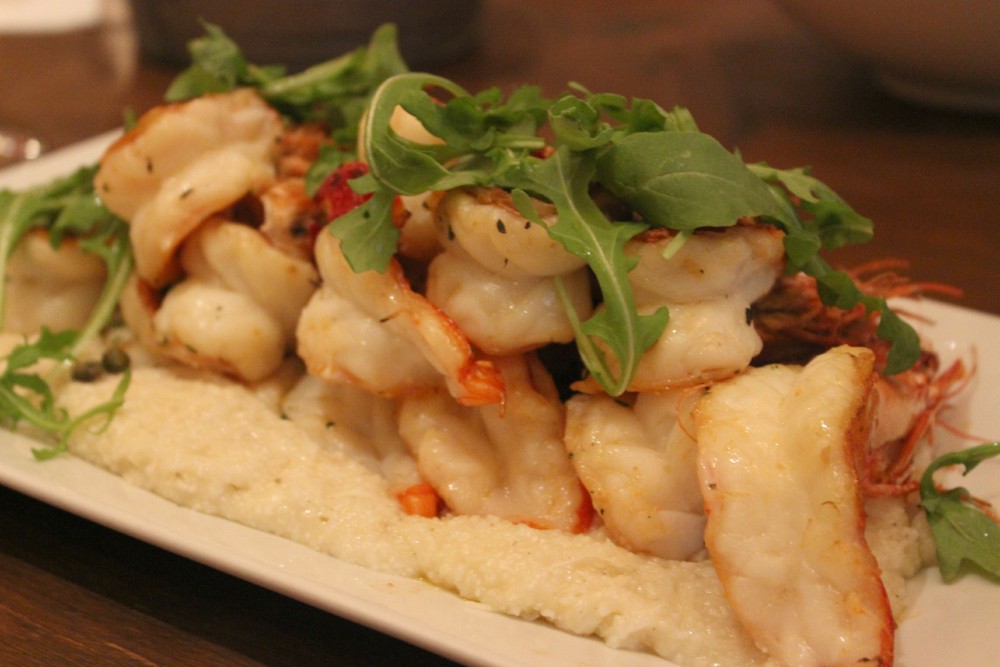 The mushroom mixture was absolutely delicious — I did try it with the toasted bread, but it was even better without. I happily scooped a spoonful of mushrooms onto my plate and indulged sans crostini.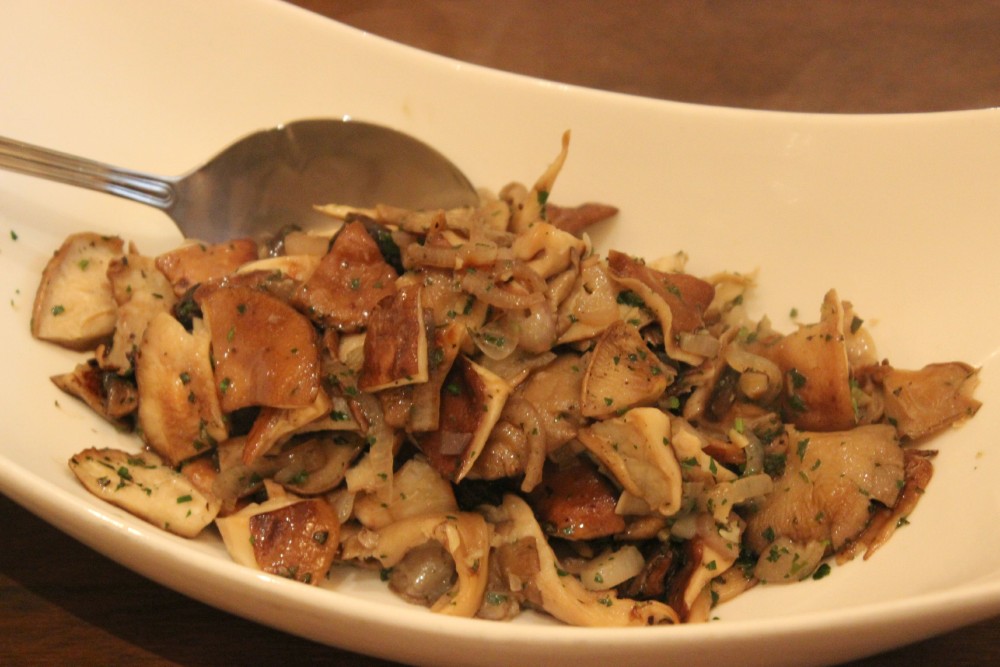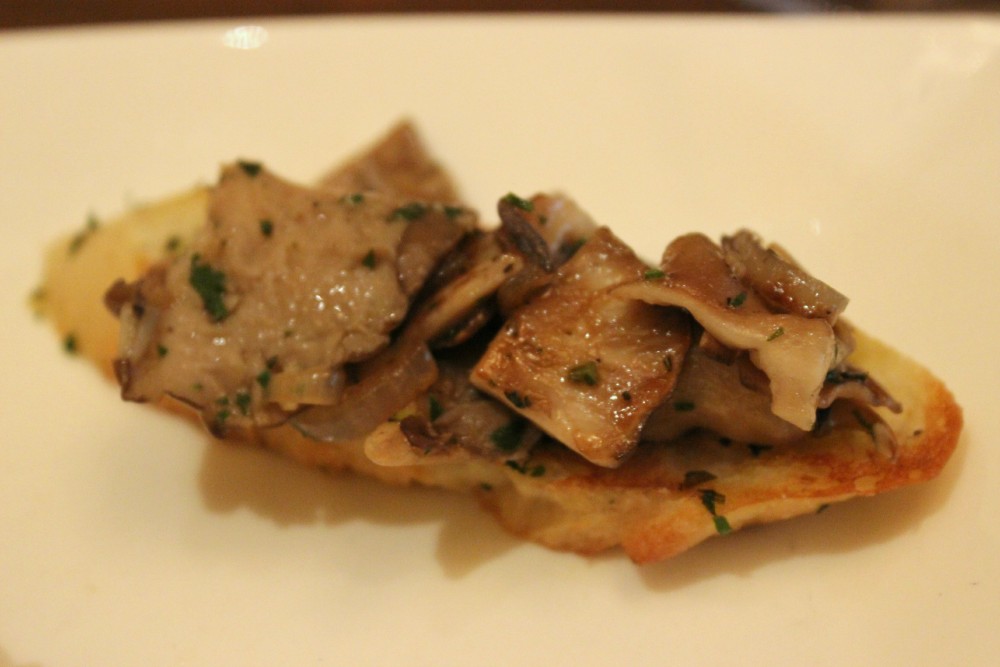 For our second course, Chef brought out roasted Florida cedar clams with garlic, fennel, fresh jalapeños and fresh pineapple sage from the hotel's garden. There was an intense yet perfect amount of heat from the jalapeño — not too much and definitely not too little. My mouth was on fire, in a not-so-painful way. Those adorable baby octopuses made their way onto the table in a simple artichoke salad with red wine vinegar and fresh parsley from the garden. I loved the combination of the tender octopus with the artichoke bottoms. Although there was red wine vinegar, I didn't get much in the way of acidity and instead could taste each of the ingredients in all of their pristine glory.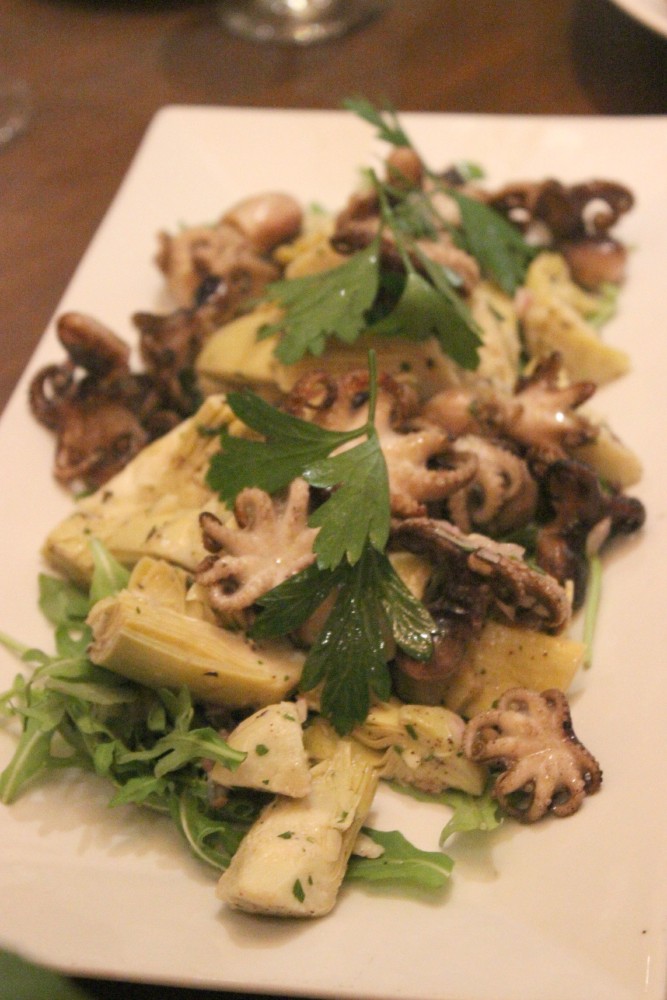 So far, we were eatin' good! As a bit of a palate cleanser and a refreshing bite before our main entree, Chef brought out his roasted red and yellow beet salad with goat cheese and almond croutons. The blend of beets and goat cheese is commonly seen on most restaurant menus, however you don't always get red and yellow beets, which makes for a much sweeter taste. The whipped goat cheese smear on the plate was a nice touch, as were the almond croutons.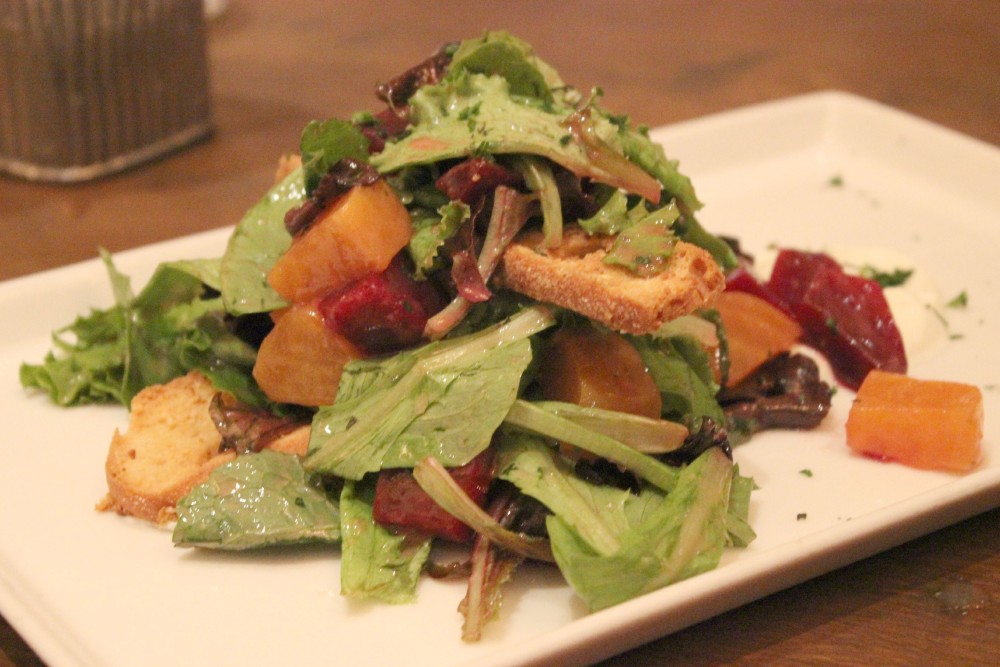 The entree course included a sugar-brined center cut pork chop with garden rosemary confit fingerling potatoes, braised red cabbage and an apple chutney and local day boat grouper with oyster island mushroom risotto, confit fennel, sautéed kale and a dijon gastrique. There were plenty of oohs and aahs over these gorgeous plates of food, and once all of us were finished snapping away with our camera phones and DSLRS, no one hesitated to dig in! The grouper was seared without flaw, the risotto was super earthy and creamy, the kale added a nice bite, and the dijon gastrique was the ultimate flavor boost to bring everything together. I did try the potatoes from the pork chop dish and found them exceptionally well cooked. The rosemary was prominent, and they had just the right amount of crispness on the skin.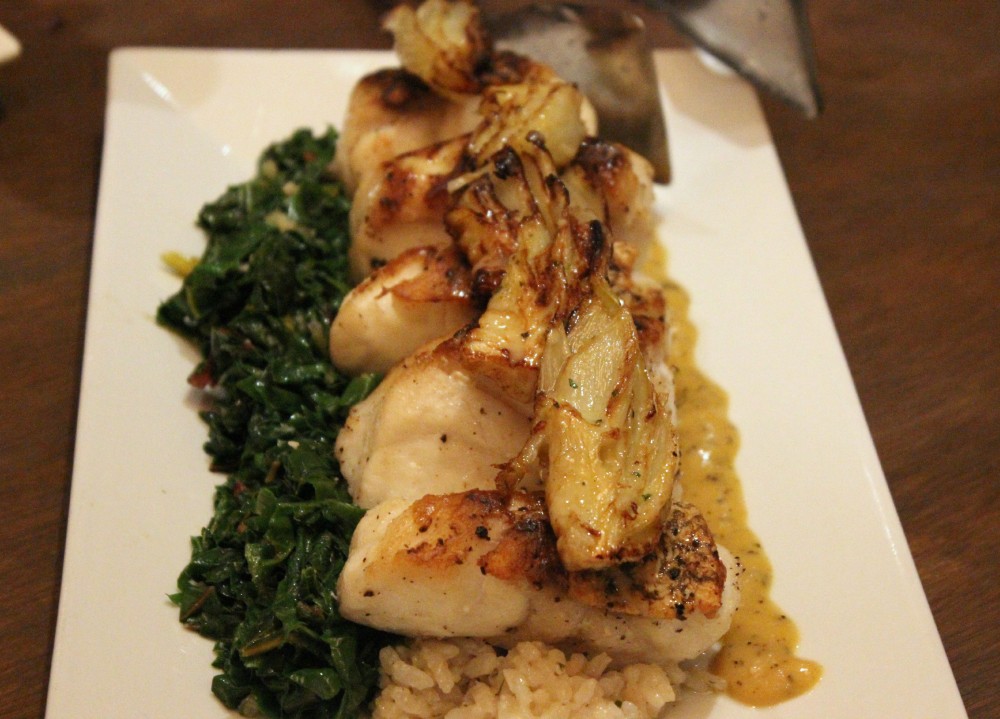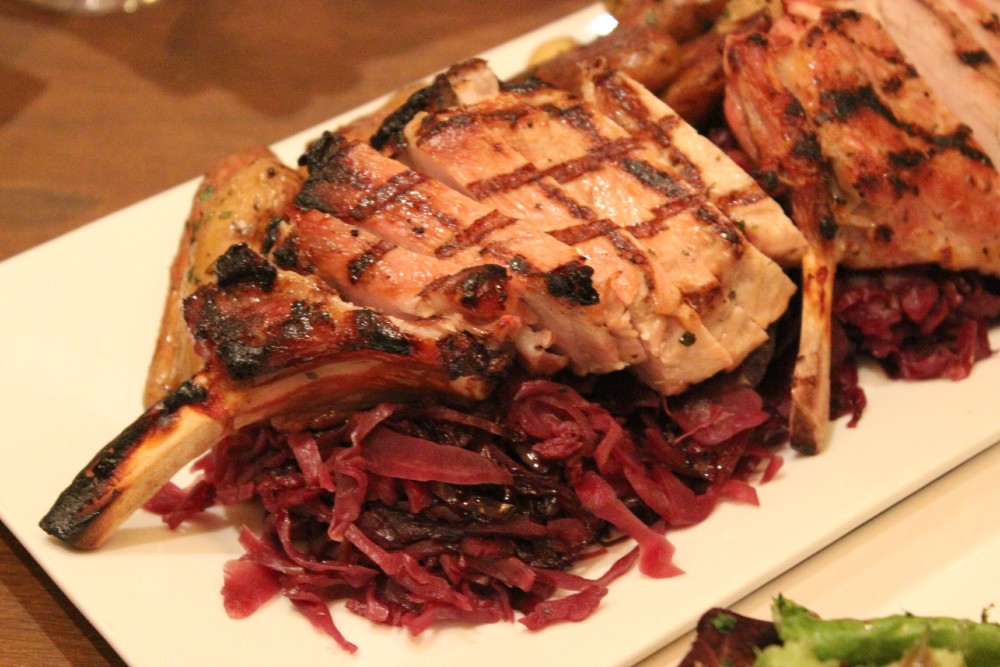 Dessert came in two forms. First, we were surprised with a taste of the Slippery Monkey cocktail made with Bailey's Irish cream, dark rum, Kahlua and fresh bananas. Then the star of the show appeared before our eyes — house-made s'mores with peanut butter cup ice cream and bruléed banana. A small jar was filled with a mixture of house made brownies, marshmallows and graham crackers. This one was mind-blowing dessert. Every last bite was savored and I can still remember each of the individual flavors and texture on their own — the decadent, silky smooth ice cream with huge chunks of peanut butter cups strewn throughout, the perfect caramelization on the banana, and the gooey marshmallow, fudgy brownie and crumbly graham crackers all mixed into one totally luscious bite.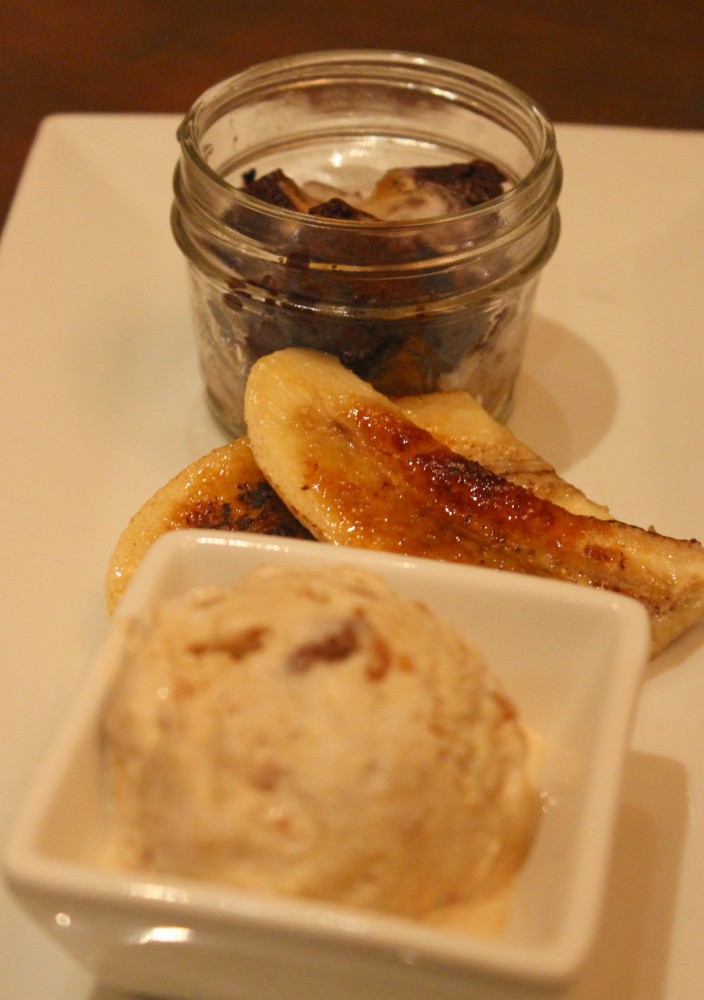 This was my very first time dining at Bistro Ten Zero One and it certainly will not be my last. The restaurant hosts a variety of special events each month, such as the upcoming Beer, Bourbon and Bites on July 29th at 7 p.m. This dinner will debut the signature West Palm Beach Private Label Bourbon and feature plenty of bourbon cocktails, beer from Twisted Trunk Brewery, and small bites prepared by Chef Mark. You can view the full menu and reserve your spot by clicking here.
Bistro Ten Zero One is located at 1001 Okeechobee Boulevard in West Palm Beach, inside the West Palm Beach Marriott.