Never miss a bite! Sign up here to receive new recipes and reviews straight to your inbox.
Flavorful spices and a simple lemon-yogurt mixture put these sliders over the edge. When you want to impress your party guests, Blackened Fish Sliders with Lemon-Yogurt Sauce will do the trick!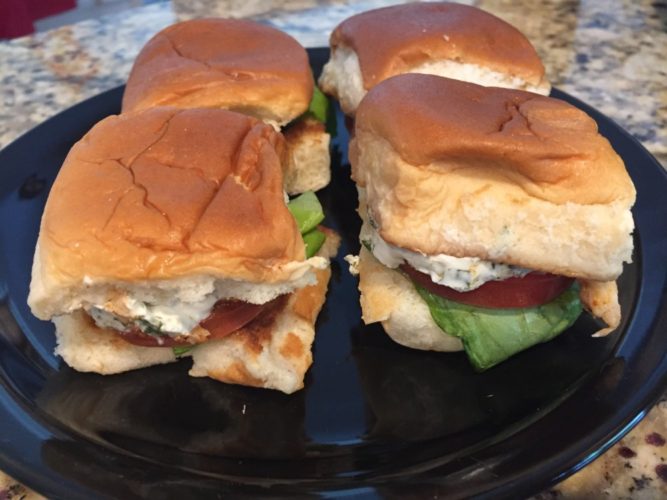 So, about a month ago, one of my best friends told me we were going to help throw a New Year's Eve party. Immediately the wheels started turning — bubbly bar, photo booth props, decorations, and of course food! Don't tell me there's a party to plan and not expect me to go hog-wild with the menu planning. I knew I'd do a cheese plate, because honestly, what's a party without a cheese plate? But I wanted to do something out of the box, something I've never done before.
A week prior to this, 5 pounds of Australis Barramundi showed up on my doorstep, thanks to me winning an Instagram contest hosted by the brand. With all that fish in my freezer just waiting to be cooked, I knew I had to do something with it for our New Year's Eve extravaganza. Thankfully, ColeyCooks came to the rescue. Nicole, a friend of mine from back home in South Jersey, develops recipes for this sustainable seafood company specializing in the environmentally-friendly Barramundi. I browsed the website looking through all of Nicole's recipes and came across her recipe for sliders — the perfect finger food for a party! I made a couple changes, but the inspiration and heart of the dish comes from Nicole and all of the people at Australis, The Better Fish — so, THANK YOU for helping to make our New Year's Eve spread delicious and approachable.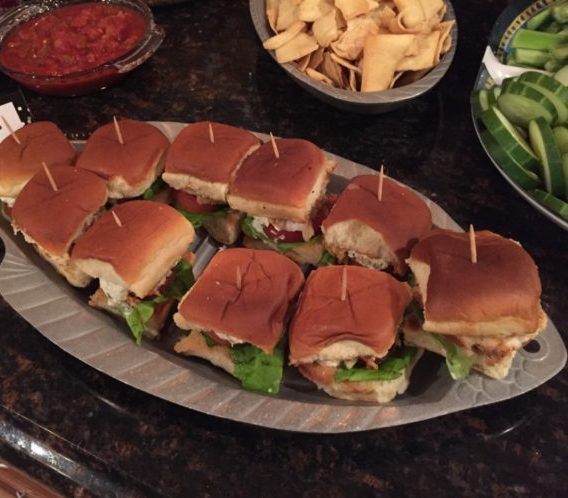 The fish can be coated in whatever blackening season you prefer — and actually, you can use whatever white, flakey fish you'd like. Barramundi is basically sea bass, but if you can't find this particular fish, I'm sure halibut or cod would work just as well. The sauce is where the real flavor comes from. Tart and citrusy from the lemon, tangy from the yogurt, with a little hint of salt from the capers, it makes a killer topping for the fish, and can be used for plenty of other things too. Case in point, we dipped shrimp in it — sometimes you need a break from the cocktail sauce.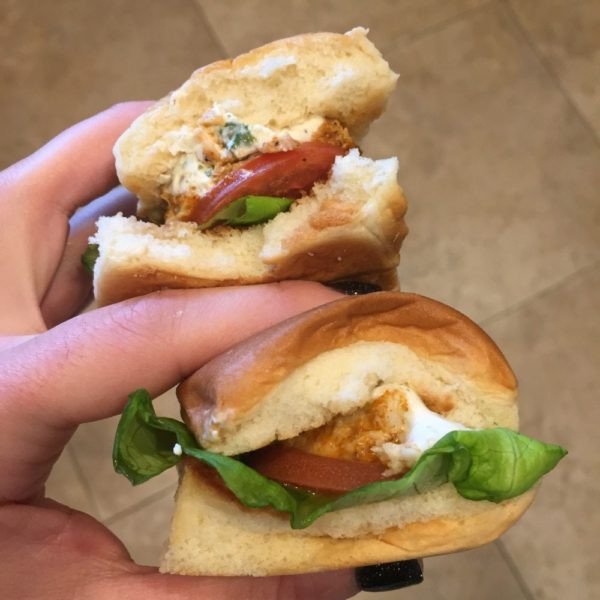 These Blackened Fish Sliders with Lemon-Yogurt Sauce are ideal for a party appetizer, but would make an excellent lunch or dinner too. Since they got such rave reviews from all of our NYE party guests, I'll be keeping this recipe around for future gatherings. They're good served hot or cold, so even if they sit out for a while at your party, no one will be disappointed.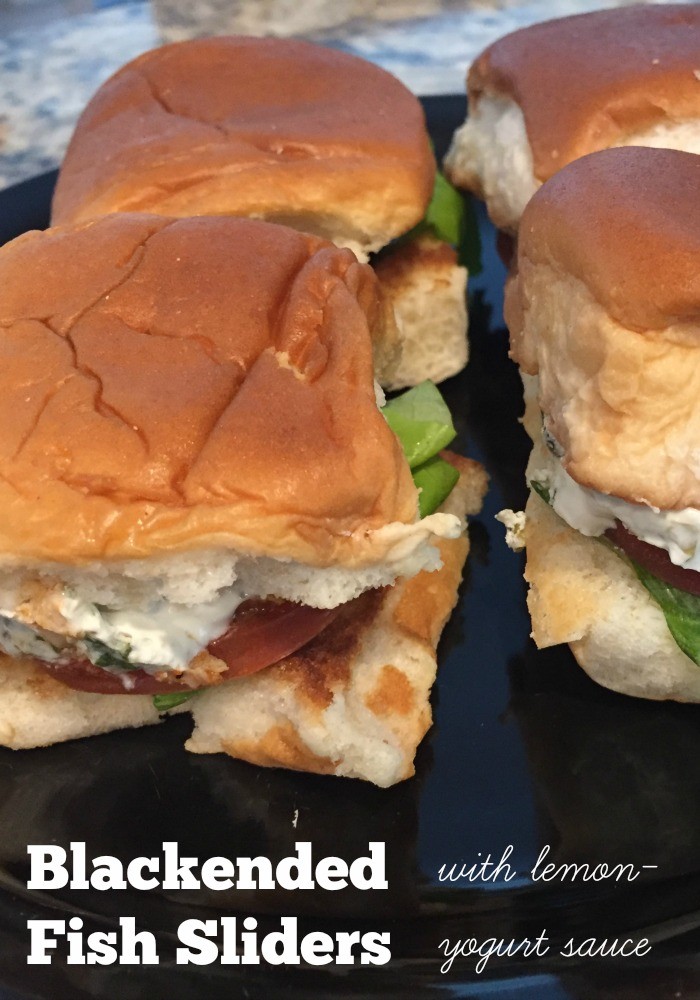 For Nicole's recipe, visit The Better Fish. The only changes I made were to the sauce — plain Greek yogurt instead of mayonnaise, and instead of dill pickles, I opted to just add a little bit of fresh dill.