Yesterday was #CocktailDay. A few bloggers hosted a round up of lots of yummy cocktails. Kim from Cravings of a Lunatic invited me to join in on the fun, but I didn't because it fell on a Sunday Supper post day for me, and I don't really like to post more than one recipe per day. So I'm sharing a cocktail with you today instead! Better late than never, right? You should still head on over to Kim's blog and check out her Pomegranate Party Punch and the great list of cocktail recipes and enter the sweet giveaway, too!
You know how much I like my margaritas, right? You'll be surprised to hear that I have never actually made my own. I mean, sure, I've made them with Margarita mix, but that's way too easy. I mean I have never made my very own from-scratchmargarita. Tequila, lime juice, and agave. That's really all you need! To kick it up a notch, you can add a little flavor using juice or fresh fruit. Since we are well into blood orange season, I went ahead and squeezed out all the fresh blood orange juice that I could get from this beautiful colored fruit. That bold orange-red color makes this citrus so much more appealing than a boring orange.

These Blood Orange Margaritas were so easy to make on my own that I can't believe I waited this long to try it! While it won't stop me from ordering them at restaurants, it sure helps to know I don't have to go out to get a good one!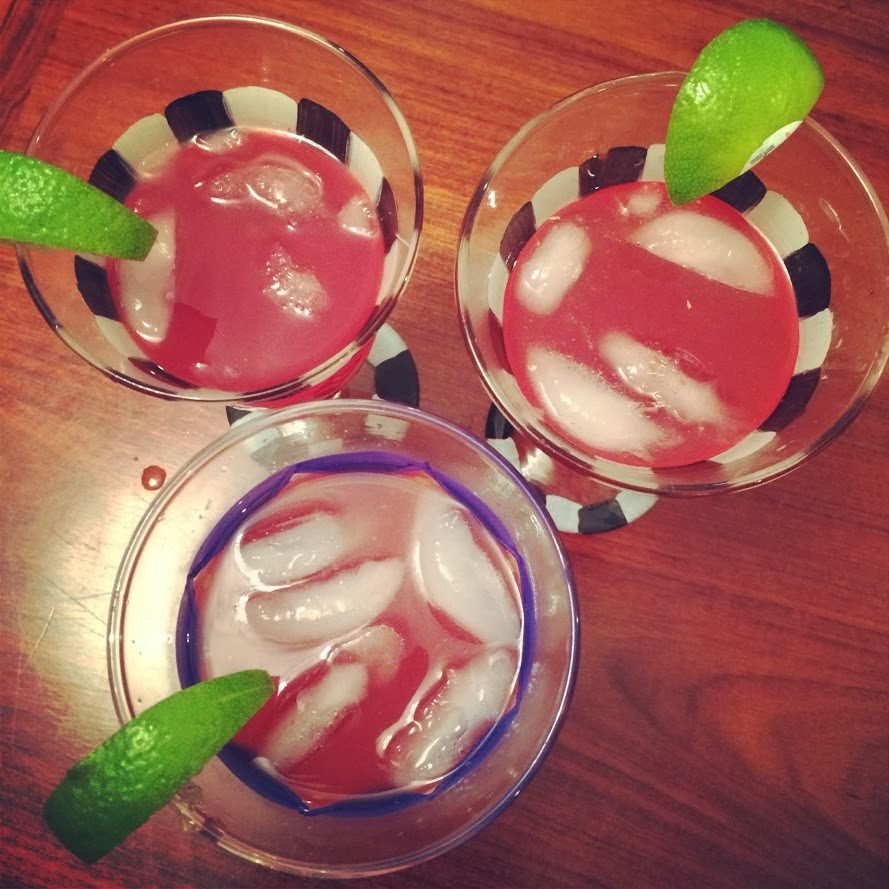 Blood Orange Margaritas
Makes 1 drink

2 oz. blanco tequila
4 oz. blood orange juice (freshly squeezed or use a juice if you can't find the fruit)
juice of 1 lime
splash of agave nectar
Orange slices for garnish (optional)