Never miss a bite! Sign up here to receive new recipes and reviews straight to your inbox.
Disclosure: I was invited to a private media preview event as a guest of the Boca Raton Historical Society and Museum and Saks Fifth Avenue in Boca Raton. No monetary compensation has been received for this post. As always, all opinions are 100% my own. 
This April, celebrate sixteen years of food, wine, and fundraising at the Boca Bacchanal Wine & Food Festival! With two days of community-driven efforts to support the Boca Raton Historical Society & Museum, this is the "see and be-seen" event of the year of Boca Raton.

Give me an opportunity to taste over 100 varieties of wine from unique vintners across the globe and sample cuisine from 30+ South Florida restaurants, and I'll come running. This is exactly what you can expect at Bacchanalia, Boca Bacchanal's Saturday night grand tasting event. The Grand Tasting of all Grand Tastings, this is one event you do not want to miss. Lucky for me, I was invited to get a sneak peek at some of the participating restaurants during a "Savor and Sip-A-Long" event for local media hosted by Boca Bacchanal sponsor, Saks Fifth Avenue.
As if we didn't feel special enough getting VIP treatment from Saks and the Boca Raton Historical Society, we were chauffeured around town by Excell Auto Group in some pretty insanely amazing cars — for car aficionados, do the names Ferrari and Maclaren ring a bell?! We each picked our luxury car of choice and were on our way to the first stop of the evening — one of the newest restaurants to hit the food scene in Boca Raton, Louie Bossi Ristorante and Pizzeria. The entire place was packed, but we managed to make our way through to the bar where we were treated to a glass of Hall Cabernet Sauvignon Blanc and a beautiful cheese and charcuterie display with all the trimmings including dried figs and marcona almonds — two of my favorite things, that I can actually eat!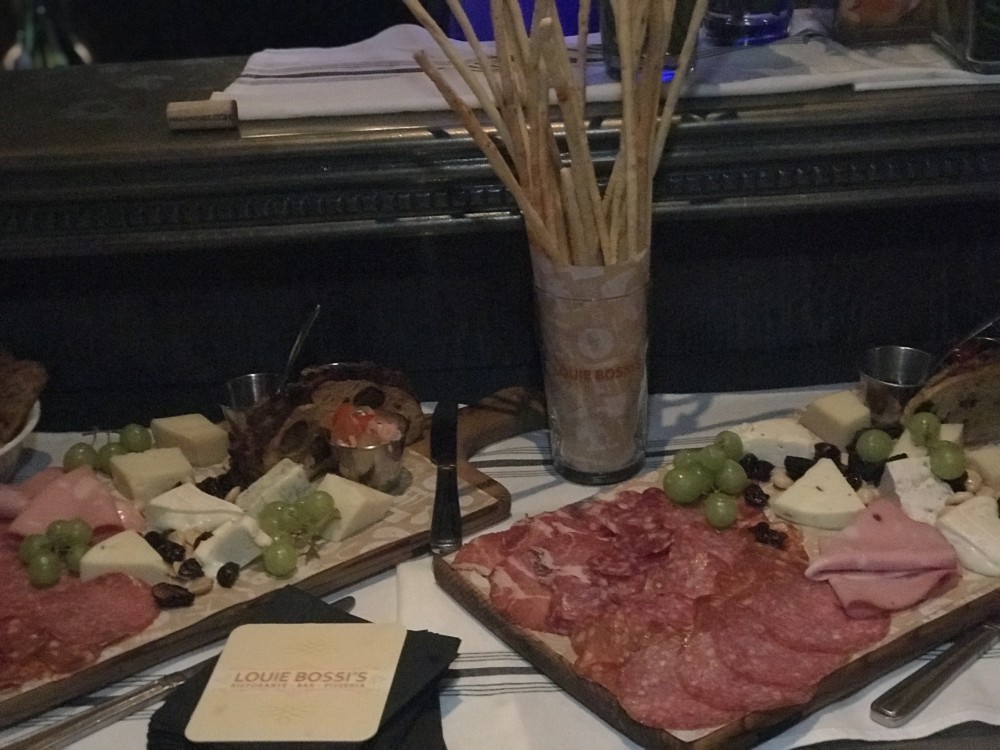 Then it was time to head to stop #2. Like a giddy little school girl, I ran outside to choose which luxury car to ride in next — I picked the hot orange Maclaren. If you're into cars, you know that this car is fast. So fast, that I'm pretty sure my heart skipped a few beats during the drive over to Seasons 52. I literally felt like I was riding a roller coaster. It was like The Fast and The Furious right here in Boca Raton!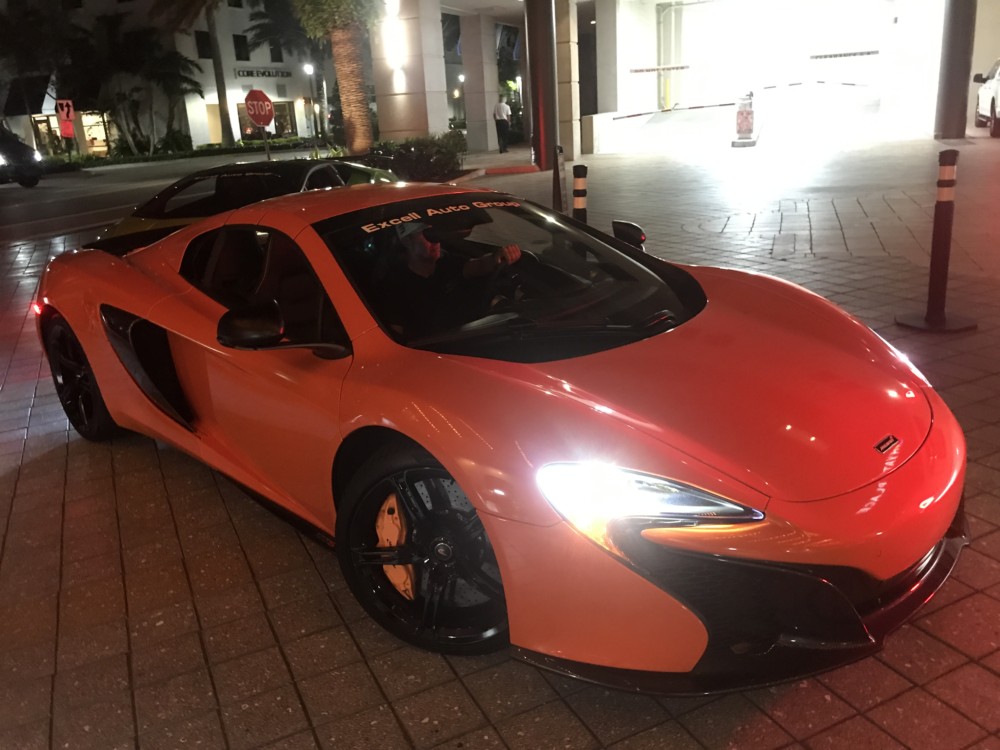 At Seasons 52, we sipped on Twomey Sauvignon Blanc and sampled three different appetizers — grilled chicken yakitori skewers with caramelized pineapple, scallions and toasted sesame seeds; caramelized grilled sea scallops with lemon mosto and micro greens; and the roasted roma tomato flatbread with mozzarella, parmesan and basil. The wine, from California, was super refreshing and surprisingly pleased my palate quite nicely — normally, I'm a Chile or New Zealand girl when it comes to Sauv Blanc.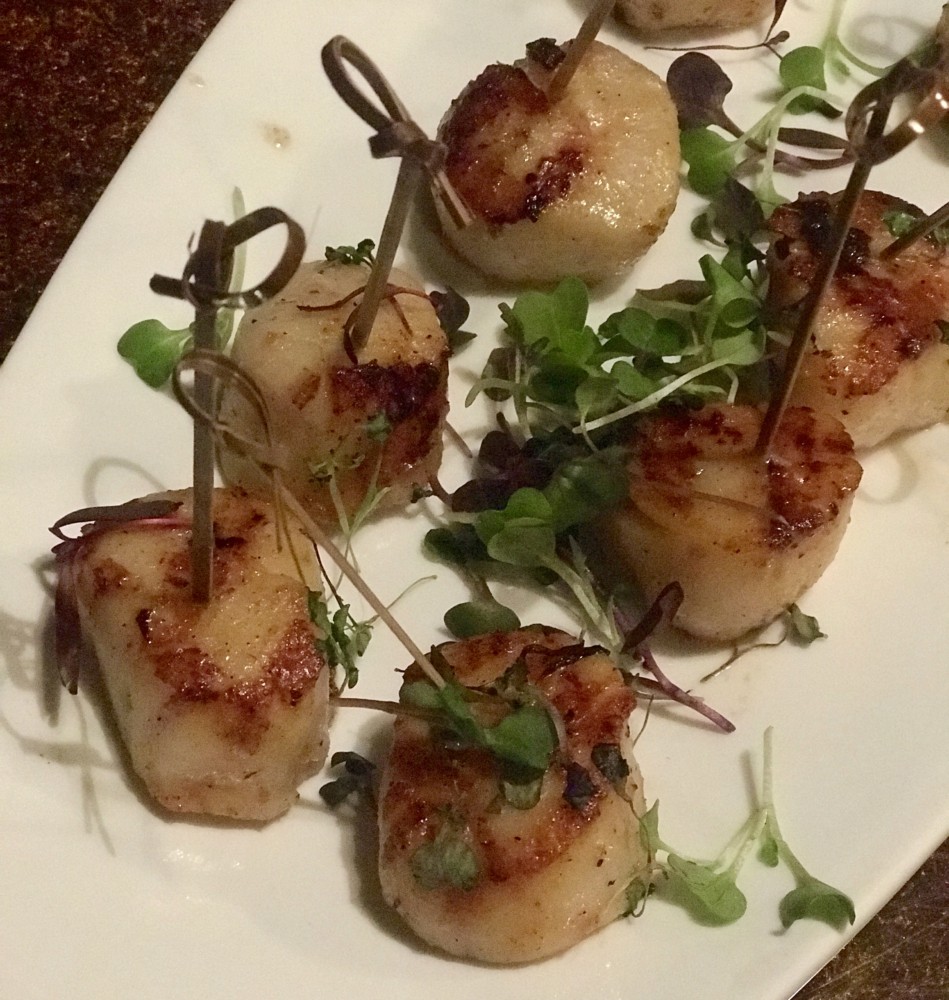 Our third stop was at Maggiano's Little Italy, where we were welcomed with a red blend, Masi Brolo Campofiorin and two class Italian dishes — cheese-filled ravioli with a marinara sauce, and meatballs. Afterward, we headed back to Saks to close out the evening with a champagne toast. A HUGE thank you goes to out to the team at Saks for hosting us for such a unique, fun evening.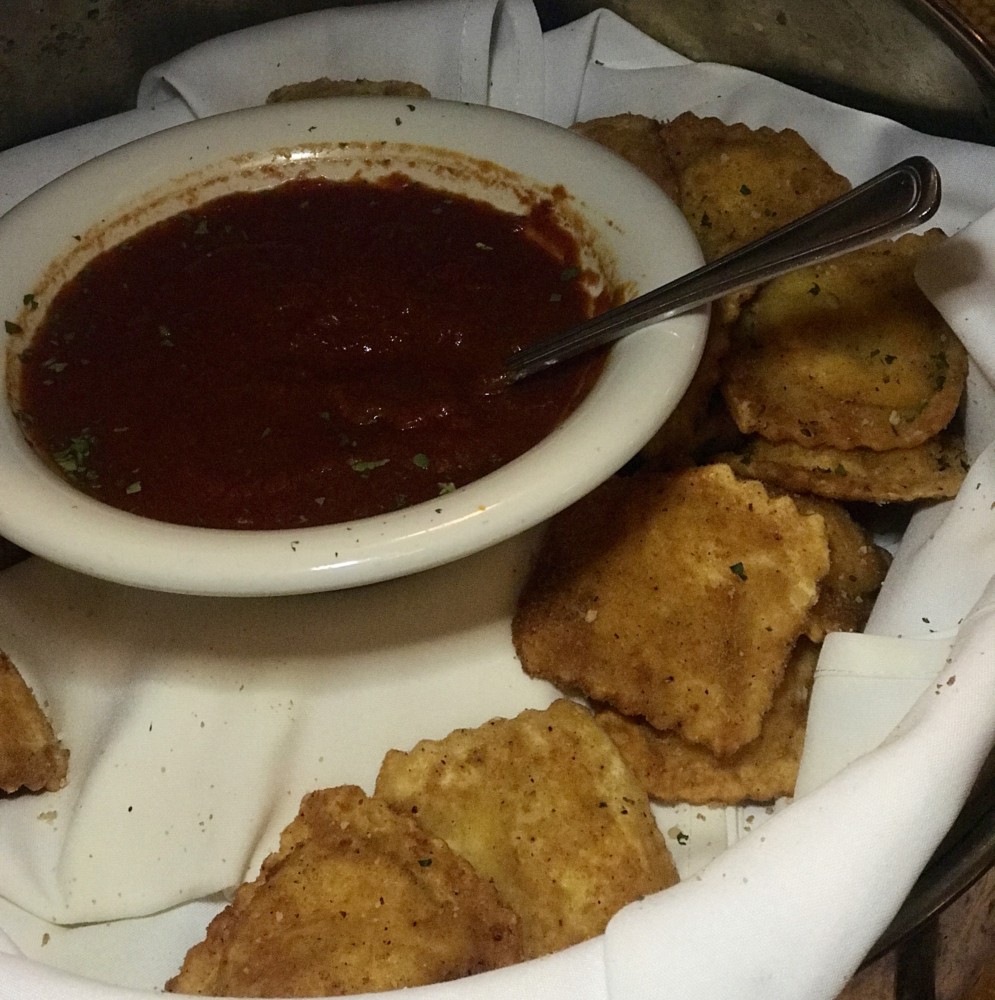 Seasons 52 and Maggiano's have both participated in Boca Bacchanal in years past, but this will be a first for Louie Bossi. Bacchanalia ticket-holders can look forward to tasting all of this deliciousness and more during the April 7th event. If you aren't familiar with this food and wine extravaganza, Bacchanalia is the place to be for all foodie-approved fun. As mentioned, there will be over 100 different wines to sip on throughout the evening, and more than enough food to taste. So break out your best casual cocktail attire and come hungry, because the restaurant lineup is always impressive. Bacchanalia will be held at the Mizner Park Amphitheater on Saturday, April 7th from 7-11pm. Tickets are $100 per person and include all food and drink tastings.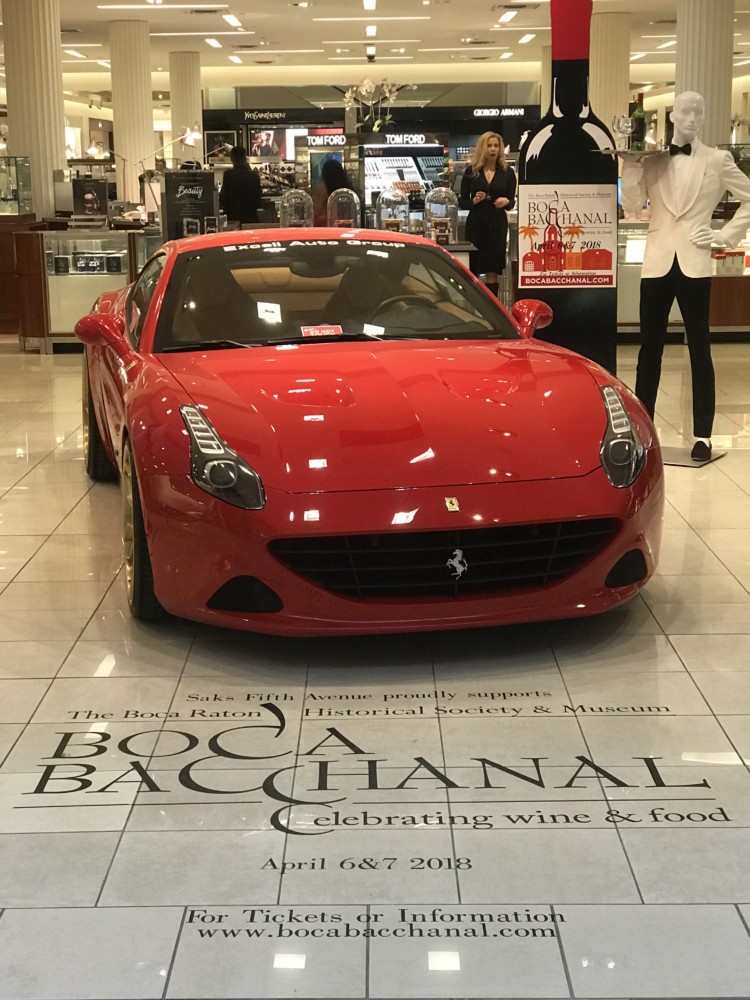 Prior to Bacchanalia is another very special part of the Boca Bacchanal weekend — the private Vintner Dinners on Friday, April 6th, where attendees are wined and dined in intimate settings at various grand estates and historical settings in Boca Raton. The dinners feature a vintner and chef duo, who will pair their wine and cuisine to create a 5-course meal. Guests will have the opportunity to meet the vintner and chef and learn more about each of the dishes and wines served. There will also be a silent auction item from Saks Fifth Avenue at each dinner. Each of the dinners begin at 7pm, with locations to be disclosed to ticket-buyers. Tickets for this one-of-a-kind dining experience are $325 per person.
Proceeds from the entire Boca Bacchanal weekend benefit the Boca Raton Historical Society and Museum, so you feel good about eating and drinking all night because you're supporting a great organization. For more information about the Vintner Dinners and Bacchanalia and to purchase tickets, visit http://www.bocabacchanal.com/.