Never miss a bite! Sign up here to receive new recipes and reviews straight to your inbox.
Disclosure: I was invited to dine as a guest of the Boca Landing at the Waterstone Resort & Marina. No monetary compensation has been received for this post. As always, all opinions are 100% my own.
The Greater Boca Raton Chamber of Commerce presents the second annual Boca Restaurant Month, paying homage to all of the incredible culinary experiences available in Boca Raton. During the month of September, over 30 restaurants, including Boca Landing at the Waterstone Resort & Marina, will offer special prix fixe lunch and/or dinner menus, giving locals a chance to check out some of the best spots and indulge in a delicious meal for discounted prices.
There's no doubt that when it comes to dining, South Florida has some pretty impressive choices — and right here in Boca Raton, there are a number of unbeatable destinations. But the one thing this city is sorely lacking is waterfront destinations. The Waterstone Resort & Marina is pretty much the only place in Boca where you can dock your boat and stop in for a happy hour cocktail at the pool bar, spend the afternoon lounging in a cabana by the pool, or enjoy a meal at its signature seafood restaurant, Boca Landing. During Boca Restaurant Month, you're definitely going to want to take advantage of this waterfront location, especially if you love a good seafood feast.
During Boca Restaurant Month, Boca Landing will be offering a 3-course dinner menu for $40 per person, which includes an appetizer, entrée and dessert. Oh — and also included is the most spectacular view of the Intracoastal, an incredibly beautiful and inviting interior atmosphere, and a super friendly and accommodating staff. The talented duo of Executive Chef Matthew Mixon and Executive Sous Chef Jarryd Viggiano are the brains behind the creative dishes featuring fresh, seasonal ingredients that come out of the kitchen, and I was lucky enough to have a chance to get a sneak peek of their Boca Restaurant Menu before it's released to the public on September 1st.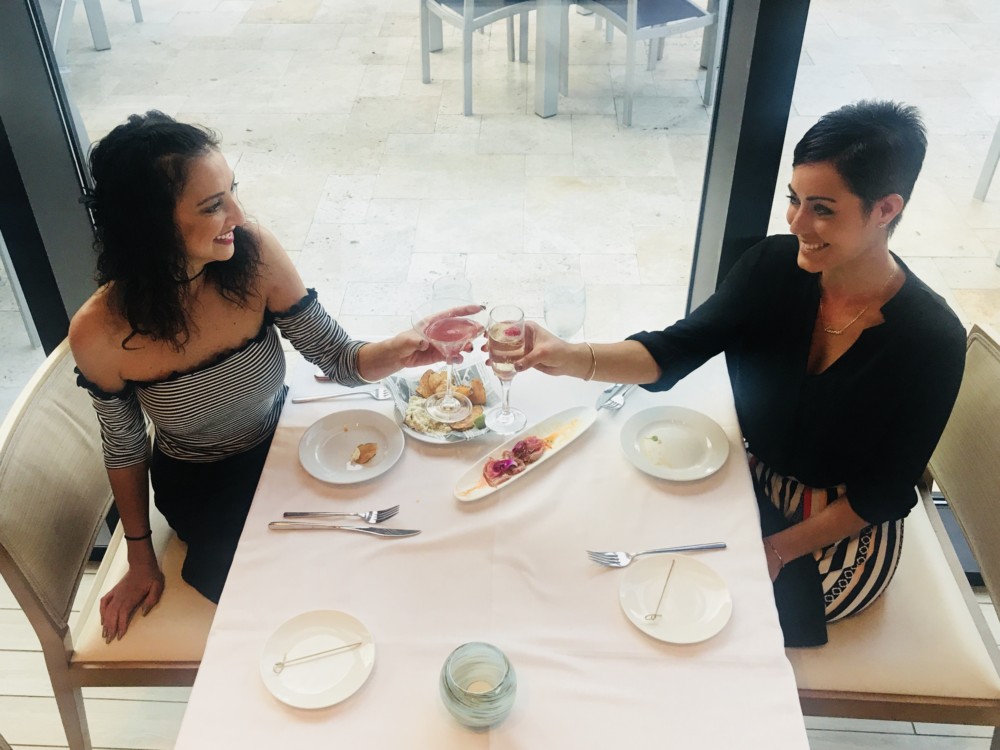 The first course is a choice between steamed Spanish mussels in a chorizo and lobster broth or lobster ravioli in a lobster cream sauce. Both of these dishes are unique to the Boca Restaurant Month menu, making them an extra special treat for guests to try. The shellfish aroma is intense in both dishes — lobster fills the air as soon as the bowls hit the table. While I clearly did not try the ravioli, my E.P.I.C., Jill, couldn't stop raving. She noted that it was clear that the pasta was made in-house and had that beautiful texture and mouthfeel that store-bought pastas just cannot compare to.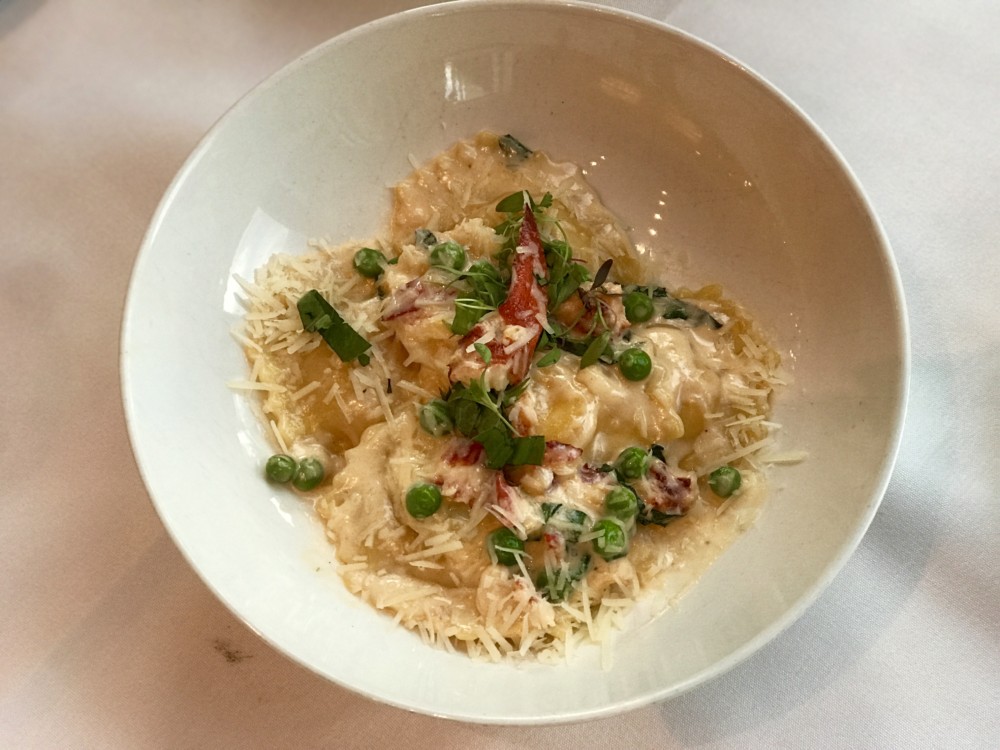 The mussels, on the other hand, had my full attention. That lobster broth was super flavorful, and I'll admit, I picked up the serving spoon and sipped away as if it were soup. Whichever starter you choose to kick off your meal with, you'll be pleased with your decision.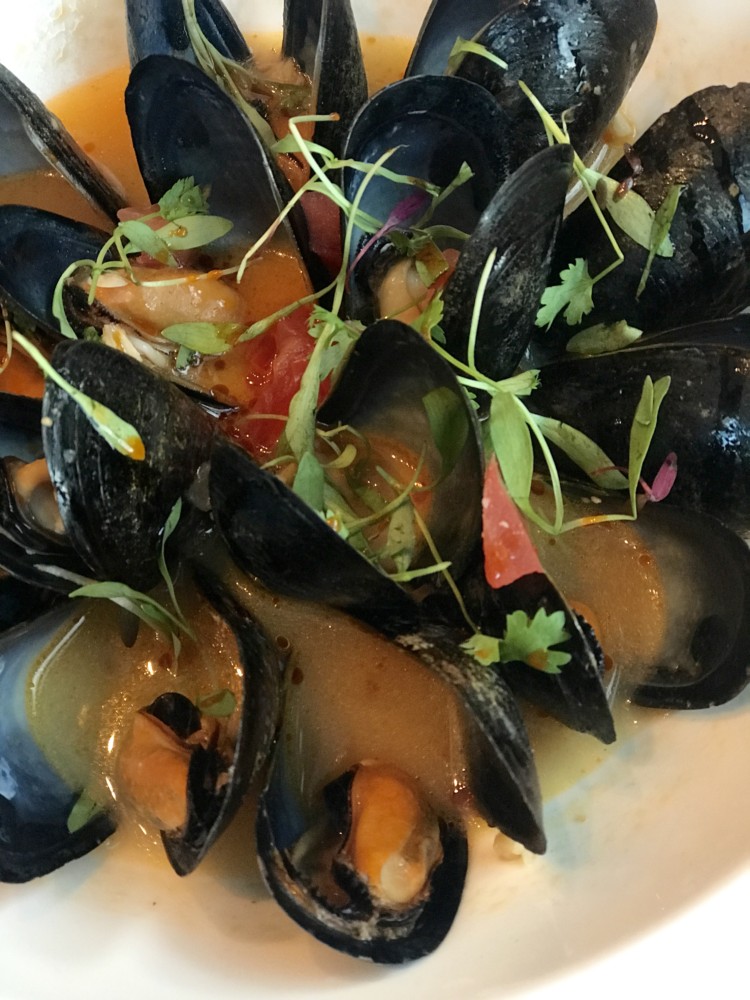 The entrées included two fish options, one of which is an MVP on the regular dinner menu and one that 100% deserves a spot right next to it. The pan-seared grouper, served on a silky smooth cauliflower purée with spicy broccoli and a lemon-caper butter, is a fan favorite among Boca Landing diners. It's a hearty cut of fish, enough for two to share, and cooked to complete perfection. Definitely a good option, but…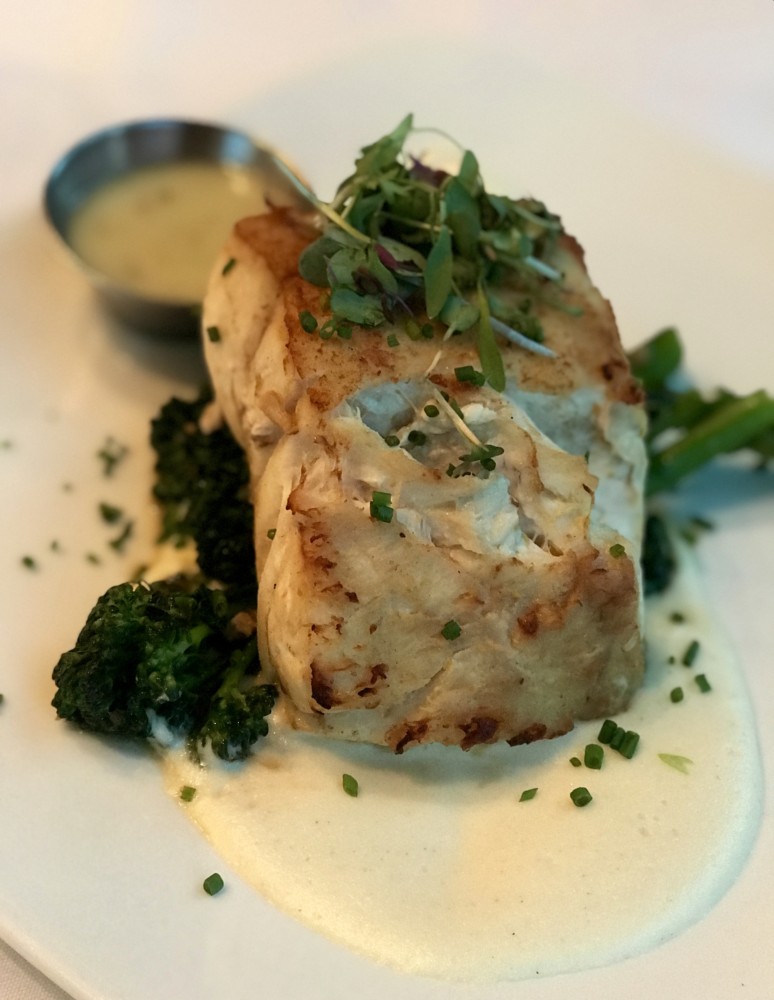 Choice number two stole my heart the moment I read its description — roasted Alaskan halibut with coconut curry broth and coriander-infused rice. I knew I was going to love it before even tasting a bite. Not only were my expectations met, but they were completely exceeded. Chef should absolutely add this to the menu, as I have a feeling it's going to outsell the grouper during Boca Restaurant Month. The intense curry flavor, the buttery fish with its crisp exterior, the sweet coconut — every element of the dish married so well together. I couldn't put my fork down. Not that I wanted to anyway…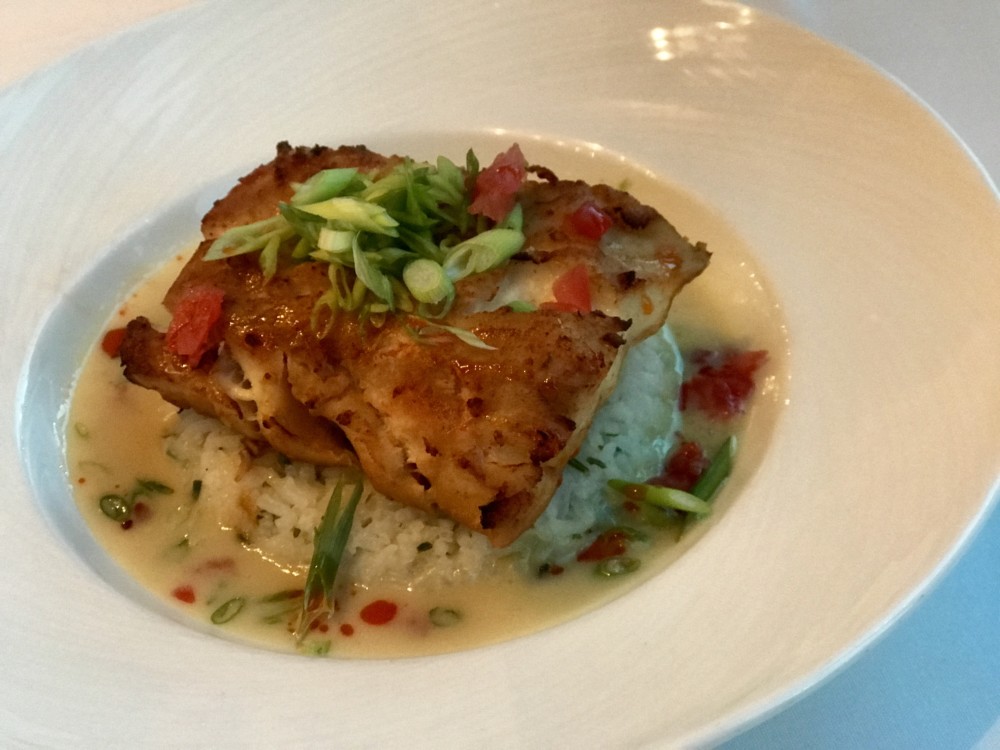 But I did, because there was still dessert — albiet a simple, light dessert. House-made pomegranate sorbet was just the refreshingly sweet treat I needed to end such a delicious dinner. So delicious that I'm already trying to figure out when in September I can come back for another taste of Boca Restaurant Month.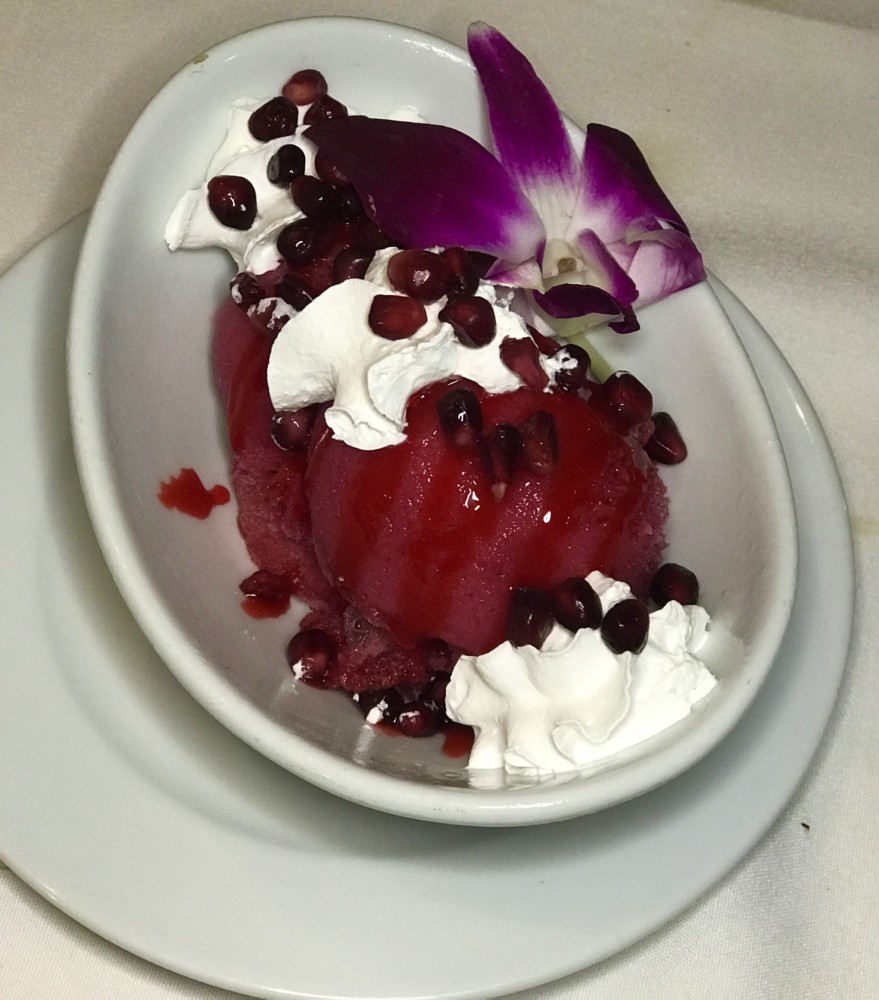 P.S. Boca Landing serves fish dip with house made potato chips instead of bread. Um, yes please! While I didn't have the fish dip since it's not gluten-free, I still had to have a taste of those chips. You know me, I'm powerless before potatoes. Super crisp, and the perfect vehicle for any dip, I'm sure. This reason alone should have you running out the door to visit Boca Landing for dinner. I mean, who needs bread when you can have this?!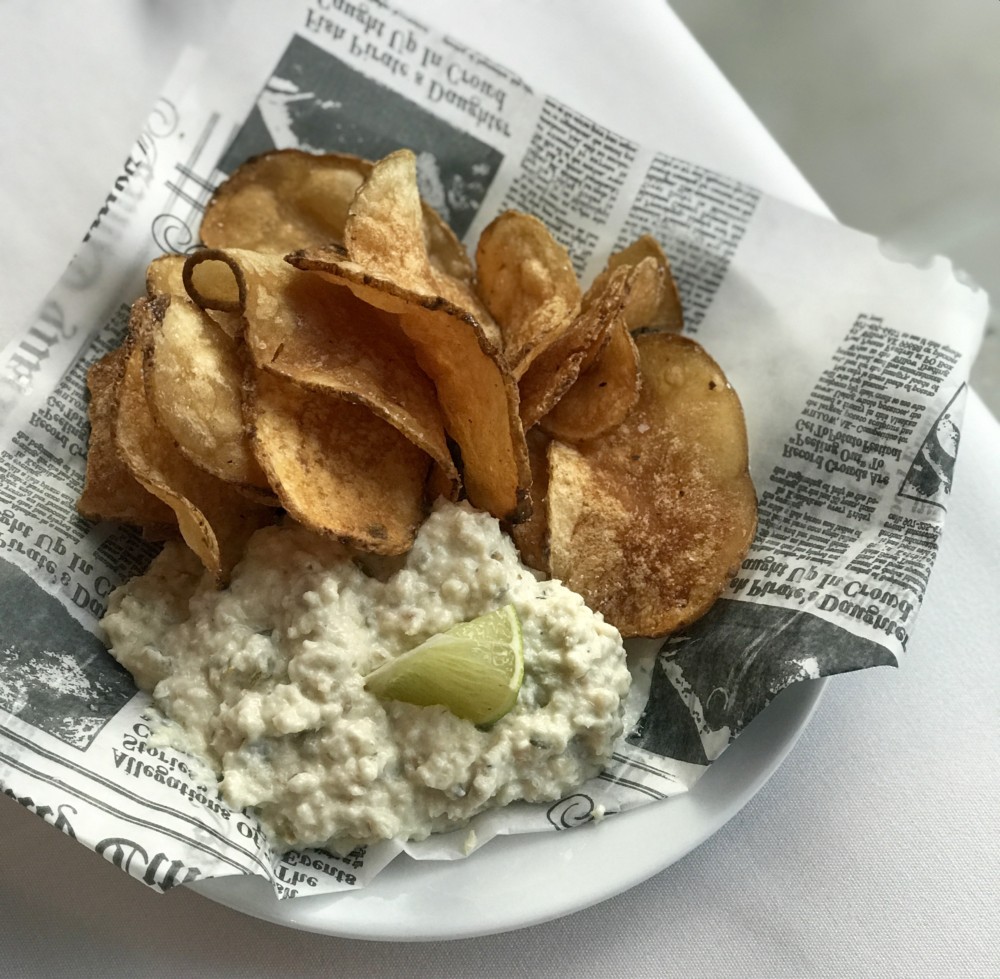 Boca Restaurant Month runs from September 1-15 and features an array of local restaurants including Apeiro, Bazille at Nordstrom in Town Center at Boca Raton, Brio Tuscan Grille, Burton's Grill and Bar, DaVinci's, Flashback Diner, Henry's, Keé Grill, Louie Bossi's, Mariposa at Neiman Marcus in Town Center at Boca Raton, Maggiono's, Matteo's, Max's Grille, The Melting Pot, Morton's, Nick's New Haven Style Pizzeria, Oceans 234, Ouzo Bay, Prezzo, Ramen Lab Eatery, Rocco's Tacos, Ruth's Chris Steak House, Saiko-i, Sardinina Enoteca Ristorante, Seasons 52, Tanzy, Tap 42, Temper Grill, The Locale, Trattoria Pizzeria and Bar Vespri Sicilani, True Food Kitchen, Yakitori and Zinburger. To see the various menus, click here.
Boca Landing is located in the Waterstone Resort & Marina at 999 East Camino Real in Boca Raton. The restaurant is open for breakfast daily from 7-11am and dinner Sunday through Thursday from 5-10pm, and Friday and Saturday from 5-11pm. The bar is open Monday through Thursday from 5-11pm and Friday and Saturday from 5pm-12am. Happy hour is in the bar lounge only, Monday through Friday from 4-6:30pm and features half-price select wines by the glass, draft beers and well spirits. A special "Nibbles to Share" menu is also available with appetizers such as parmesan truffle fries, chicken pot stickers, fried calamari and more.