Never miss a bite! Sign up here to receive new recipes and reviews straight to your inbox.
Disclosure: I was invited as a guest of Boca Raton Magazine to attend The Third Annual Mixology: A Craft Spirits Event. No monetary compensation has been received for this post. As always, all opinions are 100% my own. Photos have been provided by Boca Raton Magazine.
Sip on some of the finest craft spirits and sample cuisine from local hotspots at the Third Annual Mixology: A Craft Spirits Event, hosted by Boca Raton Magazine, on Friday, March 16th from 5:30-8:30pm. A portion of the proceeds from the event benefits United Community Options of South Florida, formerly United  Cerebral Palsy.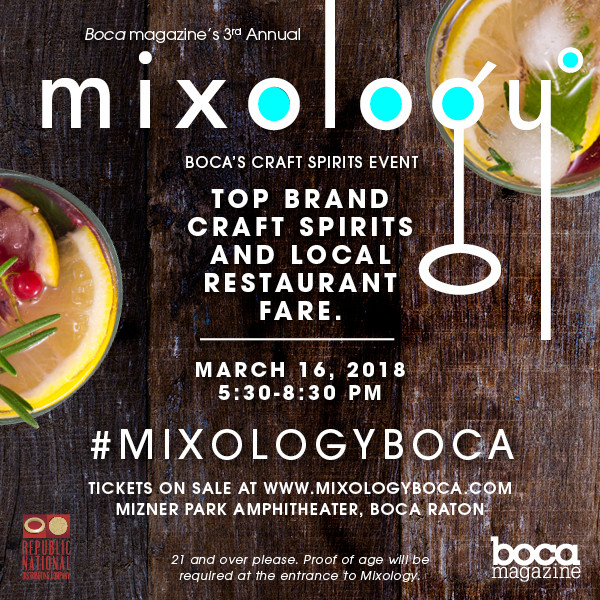 The craft cocktail scene has exploded in recent years, and South Florida is definitely reaping the benefits. Mixology has become a sport, with bartenders getting as inventive with their drinks as chefs are with their food, battling one another in cocktail competitions, and creating cocktails with out-of-the-box ingredients and even more out-of-the-box names. Sure, cocktail lists still include the classics — but more and more restaurants are working hard to provide impressive beverage offerings for their guests. And it's definitely not a bad thing.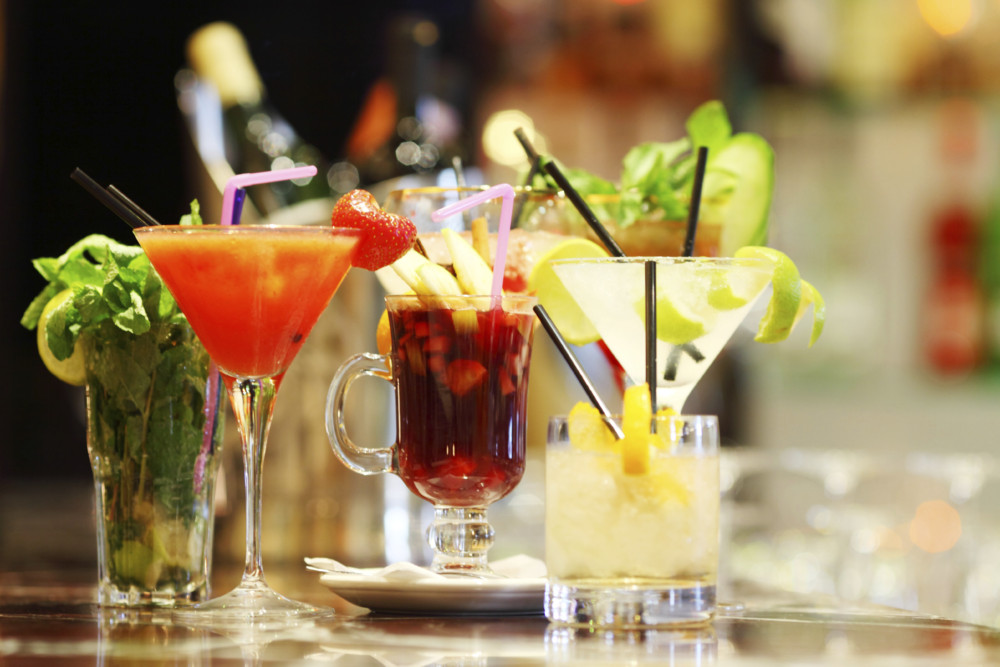 To help facilitate our culture's fascination with all things craft, local and unique, Boca Raton Magazine has partnered with Republic National Distributing Company to showcase over 20 of the nation's top craft spirit brands at this annual event, which also will offer food tastings that are perfect for pairing with all of the signature cocktails and spirits you'll try throughout the evening. Guests will enjoy food from Ruth's Chris Steak House, Potions in Motion Catering, Junior's, Roots Italian Kitchen, Ouzo Bay, Loch Bar, Harvest Seasonal Grill, localgreens, Square 1 Restaurant, Temper Grille, and Pacari Premium Organic Chocolate.
Featured spirits and distilleries include Don Ramón Tequila, Templeton Rye, Zaya Gran Reserva, KerryGold Superior Irish Cream Liqueur, Slaughter House American Whiskey, Straight Edge Bourbon Whiskey, Whip Saw Rye Whiskey, Kōloa Rum Co., Prescribed Spirits, The Splinter Group, and more.
Admission is $65 (21 and over) and includes all food and drinks. The Third Annual Mixology: A Craft Spirits Event will be held at the Mizner Park Amphitheater, located at 590 Plaza Real in Boca Raton. Click here for more information and to purchase tickets.