Never miss a bite! Sign up here to receive new recipes and reviews straight to your inbox.
South Philly is making a splash in Boca Raton — and not in the form of a Philly Cheesesteak. Merlino's is one of Boca's newest Italian Restaurants, combining Old World recipes with unique and modern South Philadelphia flare. I hail from a family of Philadelphia natives. My Dad and my Uncle are from South Philly, and my Bubby is also from the City of Brotherly Love, and they never hesitate to let you know it. People from Philly love their hometown and wear that love with pride and joy. My little sister is also a Philly-girl — she's taking Temple University by storm and enjoying every second of it. There are very distinctive qualities in people from South Philly — and those same qualities can be found in the food as well.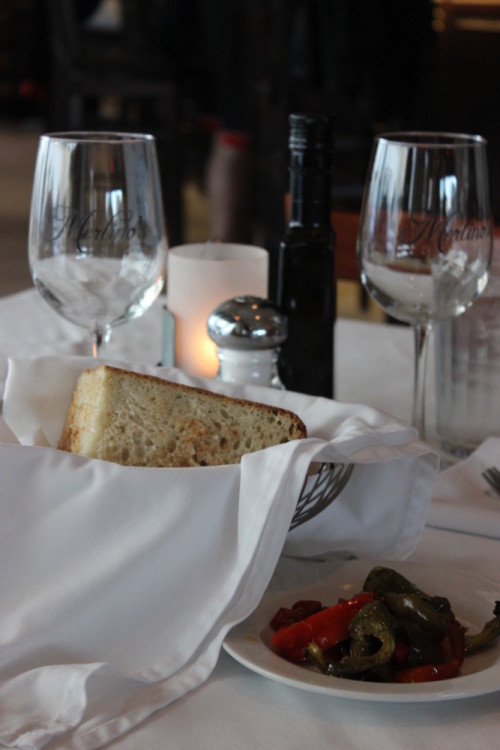 Merlino's has a great menu of classic Italian food — things I bet any Philadelphia Italian family has set out on the dinner table every Sunday night. Denise and I had the opportunity to dine at Merlino's and try some of Chef Angelo Morinelli's delicious food. I had been once before and tried a couple appetizers — mussels and burrata, both very very good — and Denise had been for dinner before. But this time was a little different. Our experience was a bit homier, with Chef Angelo and General Manager Donnie Petullo coming over to our table throughout the night to make sure things were going well — and if you're wondering, yes, they really were. I was totally content as soon as the basket of warm, freshly baked bread hit the table. Merlino's serves their bread with a plate of sauteed red and green peppers in olive oil — a tasty topping for that incredible bread. It's too good to stop going back to rip off piece after piece. Bread baskets are always my weakness…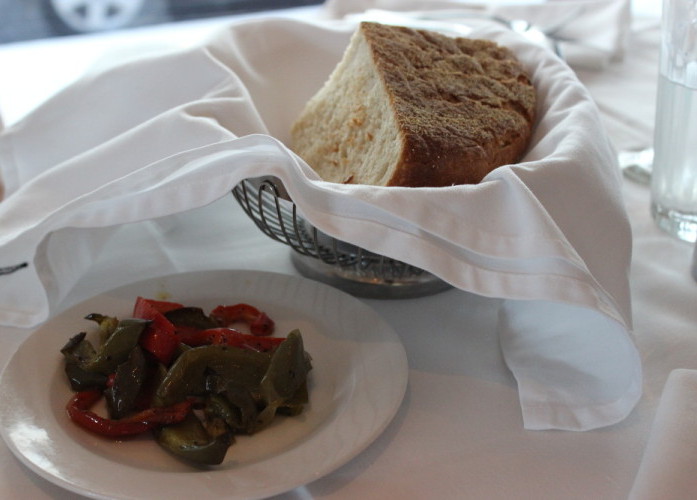 Chef Angelo, Denise and I discussed the menu and what we were in the mood for that night. After selecting our dishes, Chef recommended Stellina Pinot Grigio as the perfect pairing for our meal. He was totally right! I loved the crisp, refreshing finish to this white wine, and I especially loved how well it complemented our first course of the night — Escarole and Beans. This has become one of my favorite side dishes — so much garlicky goodness! Normally the dish comes with pancetta, but Chef Angelo had no problem leaving it out for us. He doesn't mind making changes or substitutions, so don't ever hesitate to ask!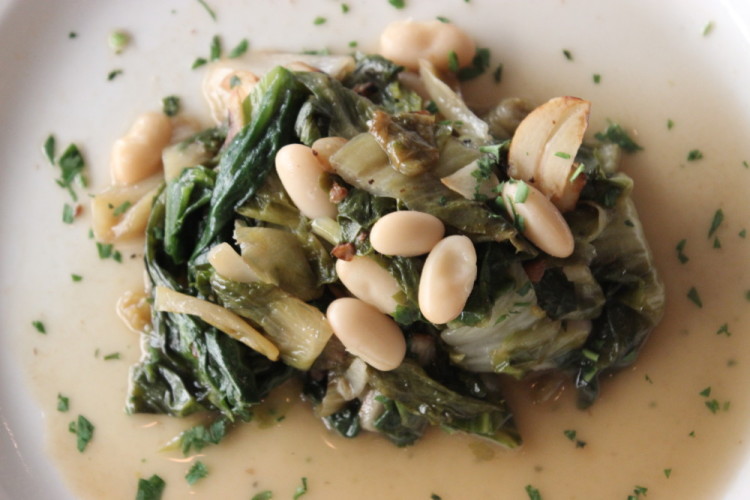 I was really in the mood for gnocchi, but instead of tomato sauce, we opted for a vodka sauce. Of course, Chef Angelo was happy to oblige! Homemade potato dumplings tossed in that delicious sauce and sprinkled with basil and fresh parmesan cheese totally hit the spot and satisfied that gnocchi-craving! The gnocchi was a perfect soft, fluffy texture and the vodka sauce clung to each dumpling with dear life — no gnocchi left uncoated!
For our seafood dish, we decided to go for the whole Branzino. Neither of us had had Branzino in quite some time, so we were pretty excited for the delicate, melt-in-your-mouth fish that was about to wow our palates. For presentation's sake, the whole fish came out to the table and was filleted tableside for us to share. We also had a side of broccoli rabe sautéed in a little garlic and olive oil. Be aware that broccoli rabe is often bitter, but it's still a fabulous choice to complement a fish such as Branzino. The fish was cooked beautifully, and it really did seem to just melt in my mouth as soon as I took a bite. That buttery-soft texture is what I look for in a good white fish. A lemon butter sauce added an acidic element to balance out the dish. It was definitely a memorable entree.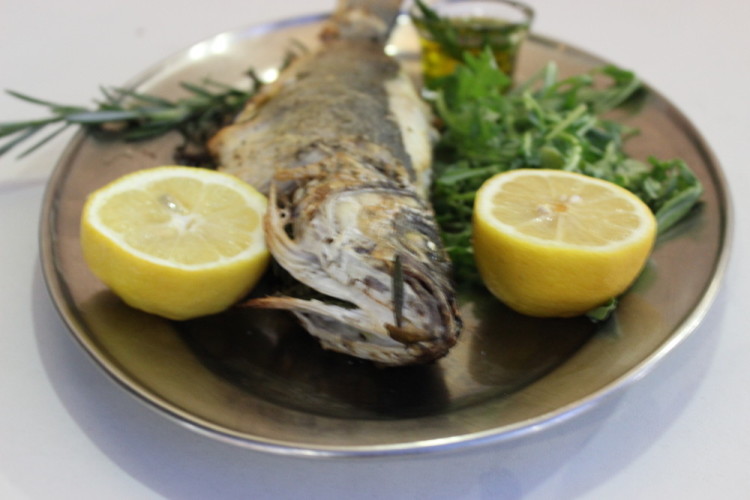 Denise and I actually had an event to attend to that evening after dinner, so in the essence of time, unfortunately we had to decline dessert. But no worries — I know we will be back to Merlino's sooner than later, and dessert will definitely be making an appearance!  I saw a photo of a slice of cheesecake on Merlino's Facebook page that pretty much has my name written all over it… 
Merlino's should not only be noted for its good food, but also for it's wide selection of wine, uniquely crafted cocktails and beautiful bar and lounge area. Happy Hour is every day at the bar from 4-7 p.m. and features half off all cocktails and appetizers, Wednesday nights is "Wine Down Wednesday" with half off any bottle of wine or champagne, and Thursday is Ladies Night where select drinks are available to the ladies for free at the bar from 9-11 p.m. There is also a separate room available to hold private dinners and parties.
Merlino's is located at 39 SE 1st Ave in Boca Raton.
Disclosure: I was invited to dine as a guest of the restaurant. No monetary compensation was received for this review. As always, all opinions are my own.