NOTE: This restaurant has since closed.
I have a soft spot for cute little Italian restaurants, especially when the owner or chef makes himself known among the crowd, stopping by each and every table to make sure you're enjoying your meal. These "mom and pop" kind of places always have genuine service, and the food clearly follows suit. It's been a while since I had a dinner date with Bub, so after some deliberation about where to go, she decided that she just had to take me to this new Italian place she had gone to on it's opening night last month. Piattini is located in Royal Palm Plaza right next door to one of my favorite Juice bars, Juiceateria. I saw the construction for Piattini going on a while back and then kind of forgot all about it, until Bubby suggested going there for dinner.  

It was already pretty busy for 6:30 on a Sunday night, but by the time we left around 8, it was packed! That's awesome to see for a place that's not even a month old. Hopefully it keeps up this way because it really deserves to stay around. The food was phenomenal. Think traditional Italian dishes with a bit of a modern edge… First, they bring out a basket of fresh bread along with an antipasti platter of olives, mozzarella cheese, roasted red peppers, zucchini and squash. I was already happy with that; you know how I love my roasted veggies. And the bread…ohhh the bread. SO good. There's nothing like a good piece of freshly baked, warm Italian bread. They have a large selection of wines by the bottle, but also sell by the glass as well as a quartino (about a glass and a half).

For dinner, Bubby ordered the same thing she got before: linguine with shrimp and scallops in a lemon sauce with sautéed tomatoes and zucchini. She said it was that good that she just had to have it a second time.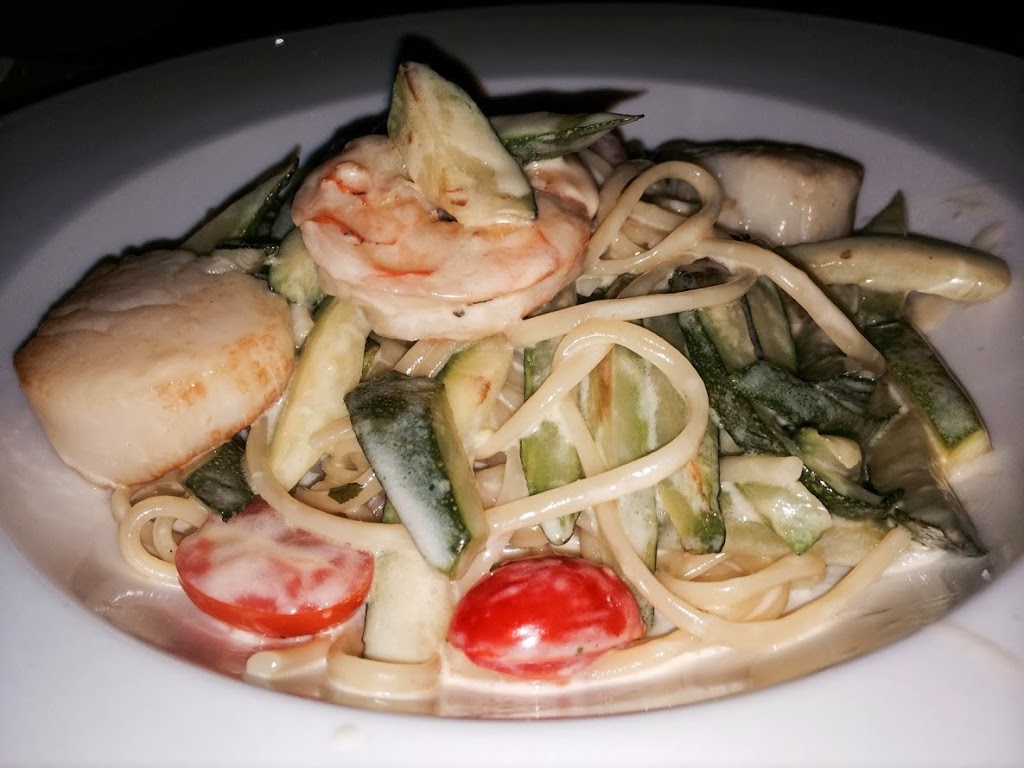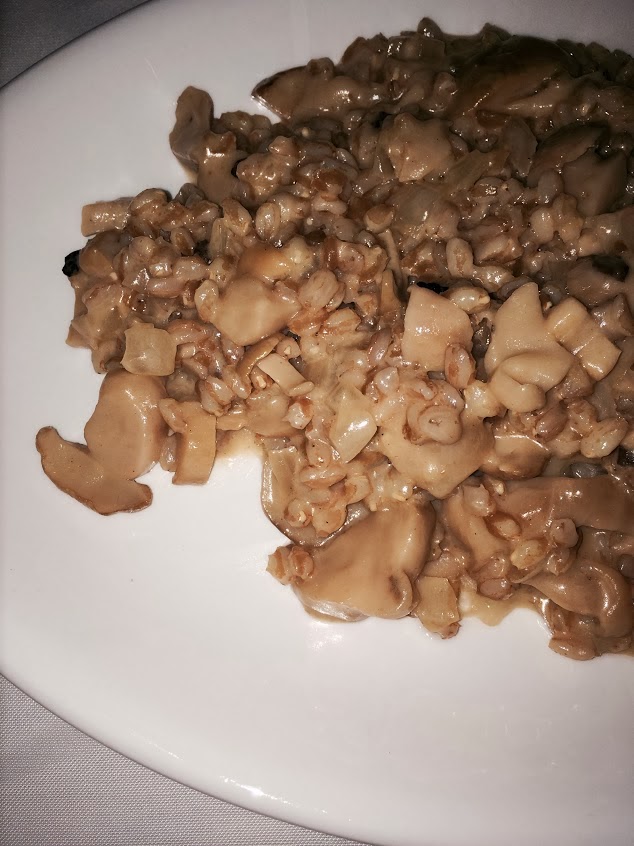 The first item on the menu caught my eye right away: farro "risotto" with black truffles, porcini mushrooms and lots of Parmesan, my favorite! Truffle is so potent in smell and taste, I swear to you I could still taste them hours later. And I'm sooo not complaining; it's delicious! However, at 3 in the morning when I woke up and still had a lingering  truffle taste in my mouth, it wasn't all that appetizing. Regardless, the entrée was perfect and exactly the kind of meal that I love to eat. I love that bite you get from farro; if you've never had this grain before, you have got to try it. Bubby's scallop dish was full of zest, with lots of bright acidic flavor.  Though we did not stay for dessert, I'm sure the homemade cannolis are to die for. 
Instead, Bubby had some See's candies at home that we were itching to break into. The only way to end the night is with a good piece of dark chocolate. Duh.

You can sit in the formal dining room at Piattini or opt for the bar and lounge area, which is livened up by a huge Michael Israel painting of Marilyn Monroe overlooking the entire area. It's small and quiet, making for a very intimate experience. A quaint atmosphere, for most people, is the selling point. It certainly was for us. And I guess it helps when the food's good too! 😉

Disclaimer: Piattini did not ask me to review their restaurant or write this post, nor was I compensated in any way. I simply enjoy sharing my dining experiences with all of my readers. As always, all opinions are my own.