Never miss a bite! Sign up here to receive new recipes and reviews straight to your inbox.
Disclosure: I was invited to dine as a guest of the restaurant. No monetary compensation has been received for this post. As always, all opinions are 100% my own.
There is only one place in Boca Raton where you can dine right on the water, and that's at Boca Landing located inside the chic and modern Waterstone Resort and Marina, a DoubleTree by Hilton hotel. I have been wanting to check this place out for quite some time, but just haven't gotten over there. I cannot believe I waited this long to experience all that Chef Matt and his team have to offer — I promise you, this is one restaurant you must visit.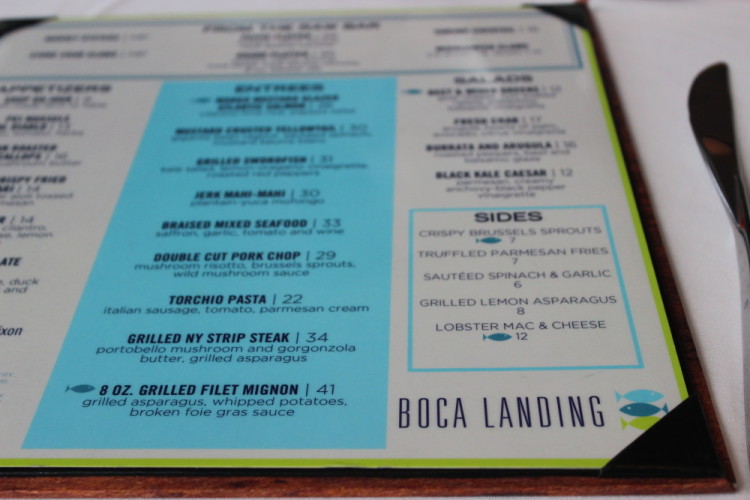 Chef Matt gave us the run down on his culinary background — he studied in France! — and how he came to be the executive chef for the resort, including the fine-dining, upscale Boca Landing and the more casual dining establishment, Waterstone Bar & Grille. Instead of ordering off the menu, my guests and I let Chef Matt have a little fun and bring us out his favorite dishes, family-style. He brought a variety of dishes off the current menu, and also gave us a sneak peak of two items he plans to include in his entirely revamped menu, coming out in a couple of months.
Chef Matt likes to break free of the norm and do things a little differently to keep himself from getting bored with his food. Instead of bringing each table bread, his crispy potato chips and house-made fish dip take center stage. The fish dip is seasoned, balanced and super flavorful. The potato chips crunch ever so perfectly in your mouth with each bite — it was hard to stop reaching for more! Our cocktails were cool and refreshing and were just the right way to start off our meal. I chose the Marina Champagne Cocktail made with a brut champagne, ginger liqueur, strawberry puree and fresh mint. My guests chose the Rhubarb Whitney with vodka, cucumber, agave, fresh lime and rhubarb bitters, and the Siesta Key with tequila, citrus, green chartreuse and raspberry puree.
Chef Matt was eager to feed us and quickly brought out the first plates of food. The first, an item that will appear on the new menu, is the "Knife and Fork" Caesar salad with house-made dressing. It differs from the current Caesar salad on the menu in that this one uses the classic romaine lettuce leaves rather than kale. According to Chef Matt, Kale is over. I'm not normally one for Caesar salads — the dressing doesn't thrill me — but this one wasn't too bad. Truthfully, I think I only liked it because there was so much parmesan cheese sprinkled everywhere, and I adore parmesan cheese. It's a simple dish, but sometimes that's exactly what you need.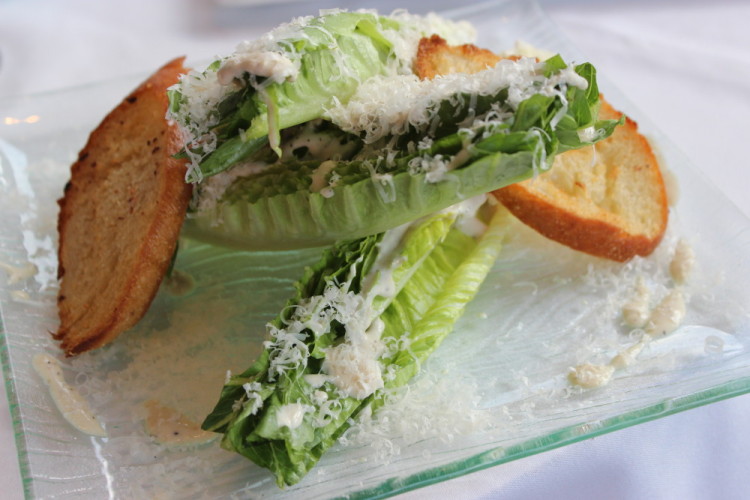 He also brought out two current menu items, the Tuna Tartar and the Burrata and Arugula Salad. Burrata has become one of my newest obsessions — it's up there with octopus and goat cheese (not together though, EW!). We mentioned to Chef Matt how much we love anything with truffle, so he garnished our salad with a delicate coating of truffle oil which complemented the bitter arugula and sweet roasted red peppers just beautifully. A kiss of balsamic glaze balanced everything out and made for one fantastic dish.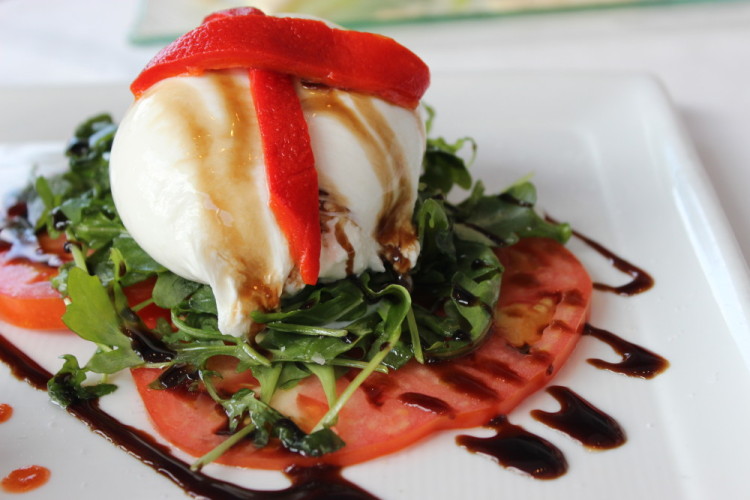 Now, let me tell you about this Tuna Tartar — it is just about the best one I've ever had! The tuna is heavily spiced with cumin, so if you aren't a cumin fan, this might not be the dish for you. However, if you like cumin, you are in for a real treat! The tuna sits atop a guacamole-like mixture. Together, these two elements make the perfect bite. I didn't even need the wonton chips it came with!
As a "palate cleanser," Chef Matt brought out oysters that have been topped with one of his current best sellers, the crab salad. I don't particularly think oysters should be topped with anything other than cocktail sauce or minionet. So, I ate the crab salad in one bite, and the oyster in another. Kudos to both!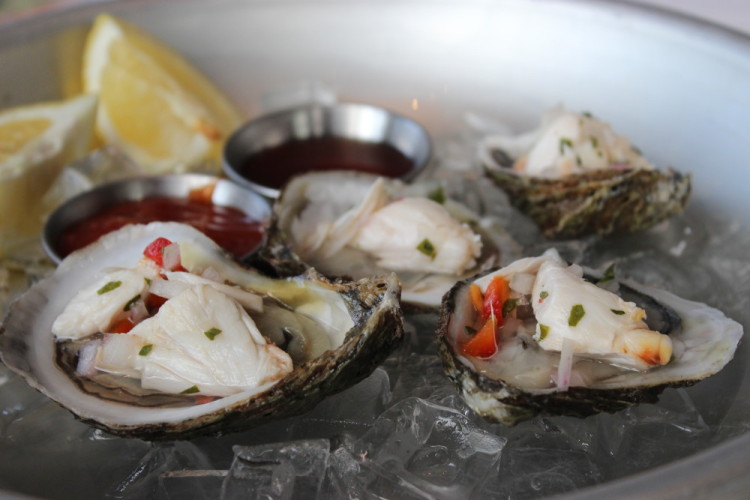 For our entrees, Chef Matt really pulled out all the stops. To his delight, one of my guests was a meat-eater, so he happily brought her out the Double Cut Pork Chop topped with a wild mushroom sauce. She was in absolutely pork-heaven and couldn't stop gushing about how delicious it was.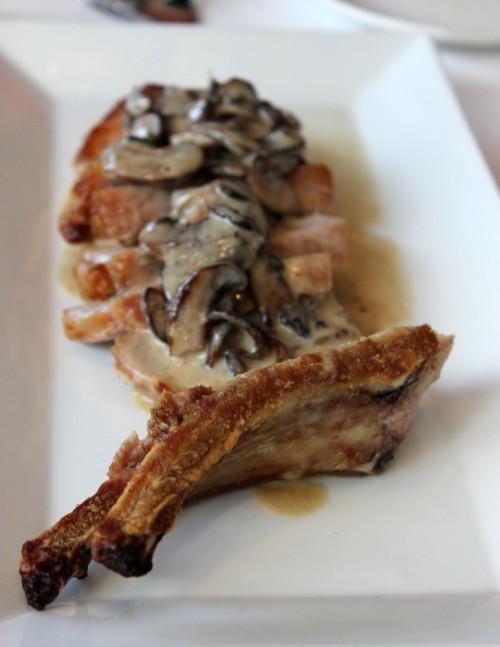 While she relished in her meat, I was in my own seafood-heaven with scallops, snapper, mahi-mahi and salmon — all there, ready for me to dig right in! Let's discuss the scallops first. They are pan roasted, but not so much to my liking — I like a really good sear on my scallops, enough to see and taste the crispiness, and that was lacking here. However, they are enveloped in a rich, luscious, creamy mushroom and truffle sauce that is so good I wanted to literally lick the plate clean. You could put dirty socks in that sauce and I'd still want to drink it all up.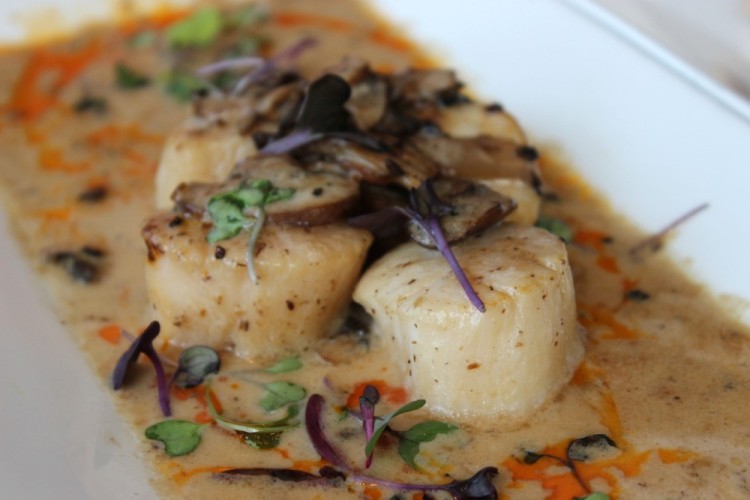 We got to try three of the fish dishes from the menu — the Mango Mustard Glazed Atlantic Salmon with cilantro-lime rice and papaya salsa, the Jerk Mahi-Mahi with plantain-yuca mofongo, and the Mustard Crusted Yellowtail Snapper with gigante bean ragout and sautéed spinach — very gently sautéed, as Chef Matt made sure to express to us. Apparently Boca Landing's guests don't like their spinach handled too rough! 😉
All three dishes were fantastic. I loved the crispy skin on the salmon and the coating on the yellowtail. The mofongo was different with its addition of yuca, which I really enjoyed. In case you aren't familiar with it, mofongo is a cuban dish made with fried plantains — and it's SO good! I'm not sure which fish dish I enjoyed best — they were all cooked just the way I like!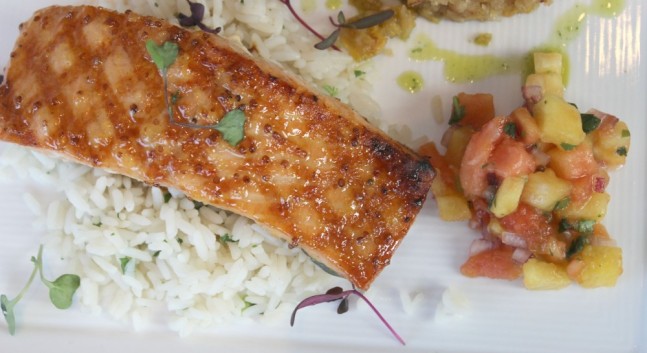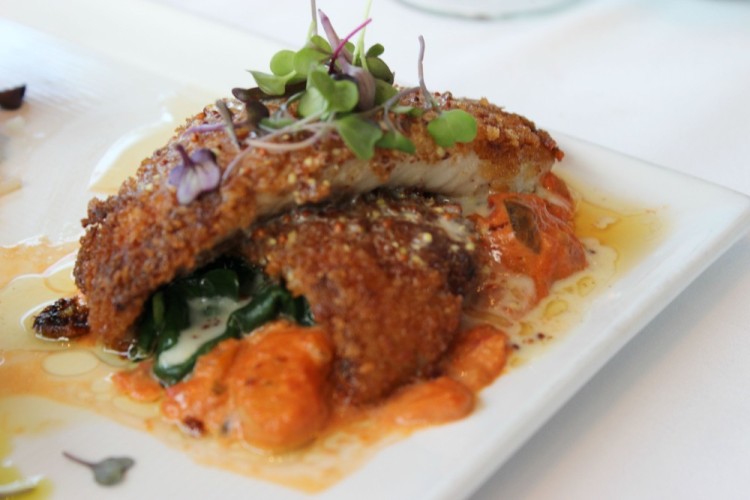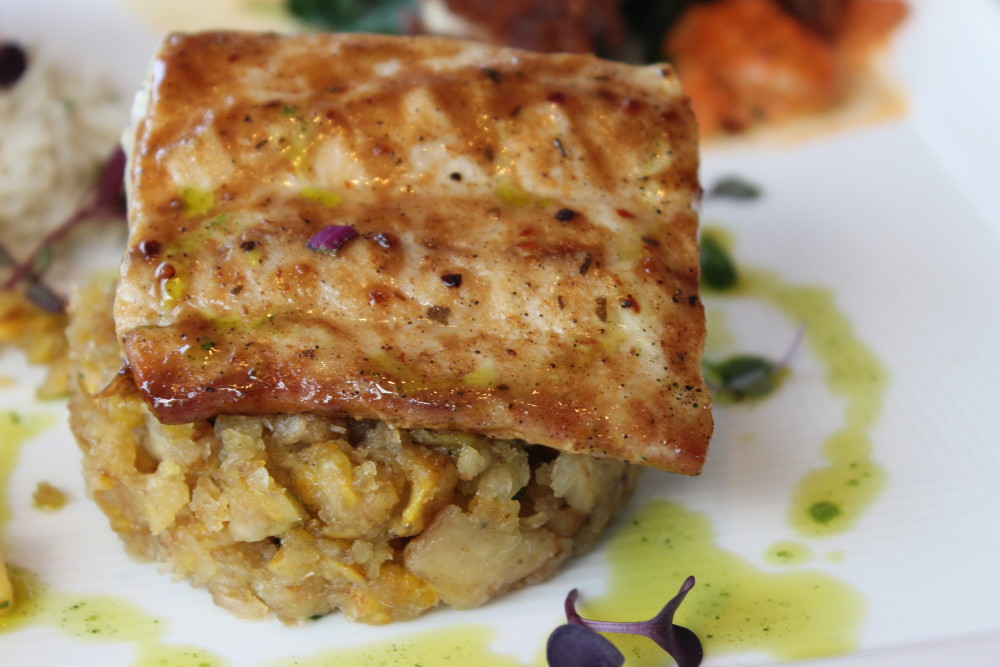 He also brought out a side dish he'll be adding to the new menu — roasted asparagus with whipped goat cheese and balsamic glaze. He really knows the way to our hearts…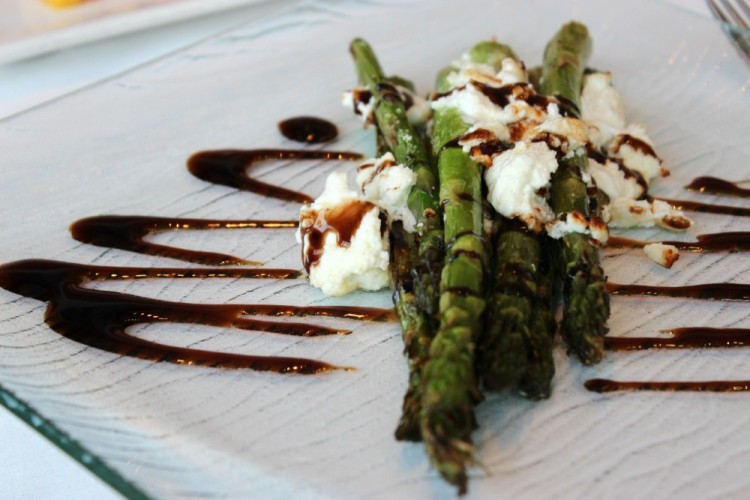 As I mentioned before, Chef Matt got his culinary training in France and just so happened to be a master at his pastry classess. Case in point — the gigantic, four layer chocolate cake coated in velvety smooth chocolate ganache and chocolate chips, accompanied by enormous, soft and chewy chocolate chip walnut cookies and vanilla bean gelato made with eight vanilla bean pods. Just dwell on that fact for a moment… You know how much flavor one vanilla bean pod gives, now imagine eight of them! To say this was decadent and delicious is a complete understatement. Three people didn't even make a dent in that cake, it was so moist, rich and a total indulgence… But we did each inhale our cookies in seconds flat.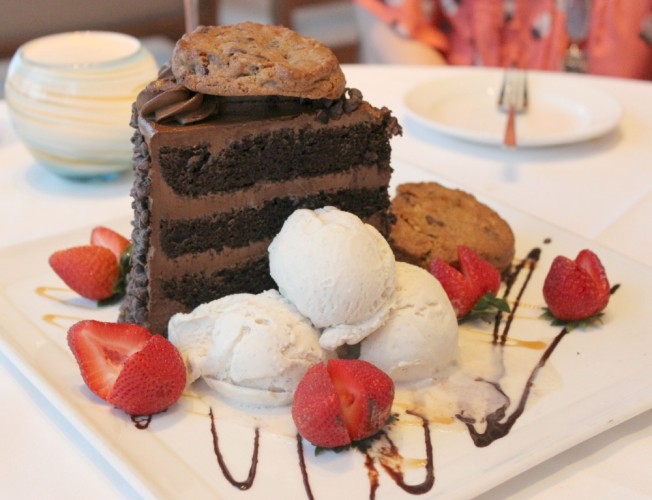 Chef Matt will be rolling out his new menu in a couple of months, so make sure to head over there soon so you don't miss out on any of the amazing dishes he's got going on right now. Tell him I sent you!
Boca Landing is located inside the Waterstone Resort in Boca Raton at 999 E. Camino Real.