Never miss a bite! Sign up here to receive new recipes and reviews straight to your inbox.
Disclosure: I was invited to dine as a guest of the restaurant. No monetary compensation has been received for this post. As always, all opinions are 100% my own.
A trip to Town Center in Boca Raton can sometimes take up an entire day. Between driving around looking for parking (seriously not fun), walking from one end of the mall to the other and stopping in a zillion stores along the way, you gotta make time to eat! But don't worry — your choices are not limited to food court cuisine. If you make your way through Neiman Marcus, you'll find yourself standing in front a chic little restaurant called Mariposa, which means butterfly in Spanish. Heading up this eatery is Executive Chef Ben Burger, formerly of Burt & Max's out in the Delray Marketplace.
I had the pleasure of meeting Chef Ben during the recent #ChefvsChef competitions and he invited me over for lunch. I had no idea Mariposa existed, and I bet a lot of you weren't aware of it either. That is exactly why I had to go — to clue you all in on this hidden gem, perfect for grabbing a bite to eat when you want the mall experience without mall food.
Mariposa is open for lunch and is also a hotspot for bridal showers, corporate meetings and Neiman Marcus store events. While the current menu at Mariposa is definitely full of delicious-sounding items, Chef Ben took some liberty and prepared a few off-the-menu items for me and my guest in hopes of eventually adding his ideas to a new and improved menu.
To start us off, Chef Ben brought us out a Saketini infused with ginger, strawberries, cucumber and basil. The drink itself was very light and refreshing, but the basil was prominent — not a bad thing at all if you like basil! Mariposa doesn't have a liquor license, but they do serve wine, beer, mimosas and sangria, and they can make martinis using sake as well.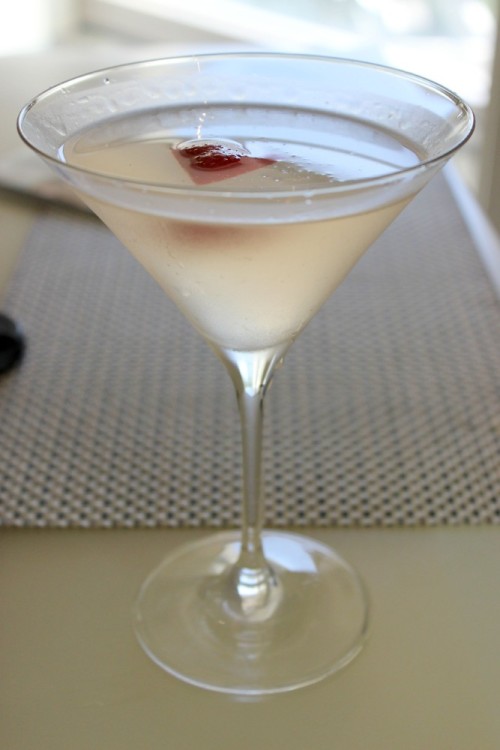 The food has to match the clientele you get in Neiman Marcus, but at the same time Chef Ben wants to have fun with his menu and present his guests (mostly regulars) with something fresh and unique. I was super excited to be a taste tester, especially for the first dish he brought out — chilled edamame soup made with honeydew melon, jalapeno, cilantro, cucumber, edamame, rice wine vinegar and coriander, that had huge chunks of coriander, cardamom and sesame oil-seasoned jumbo lump crab meat. It was cold and creamy and extremely refreshing, exactly what I wanted on a hot Florida summer afternoon. The balance of flavors were spot on — I could have easily licked the bowl clean. In fact, I'm a little disappointed that I hadn't…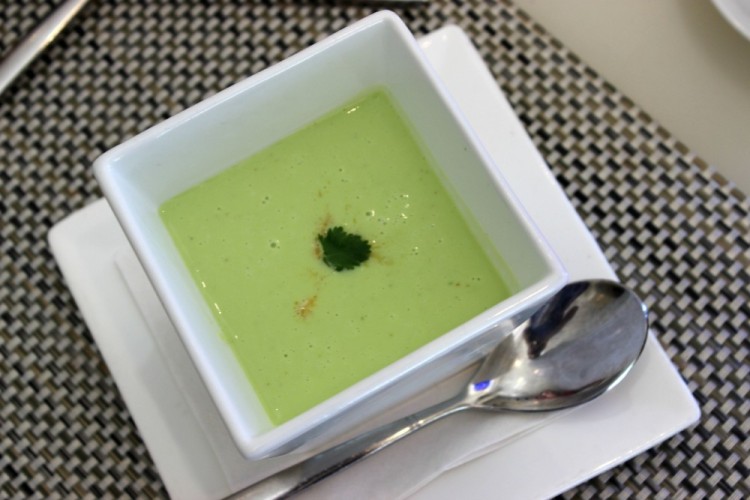 Next up was the Butterfly Shrimp Trio consisting of quinoa tabouli, sesame pickled carrots and a summer strawberry and asparagus salad, each topped with one beautiful butterflied shrimp — aptly done for the meaning of the restaurant's name. The carrot salad was very simple, but had a lot of great flavor. I liked the quinoa tabouli best. Give me any salad with salty feta and I'm a happy girl.
Chef Ben wanted us to taste a Neiman Marcus staple item — the Orange Souffle, normally served alongside chicken salad. The souffle is very much like jello or flan, two things I am not really a big fan of. It's made with mandarin oranges and is a beautiful soft orange color, but as far as taste and texture go — it's not really my thing. Apparently I'm a minority though, because it's one of the most popular items on the menu! You'll have to go and give it a try. I'm curious to hear your thoughts!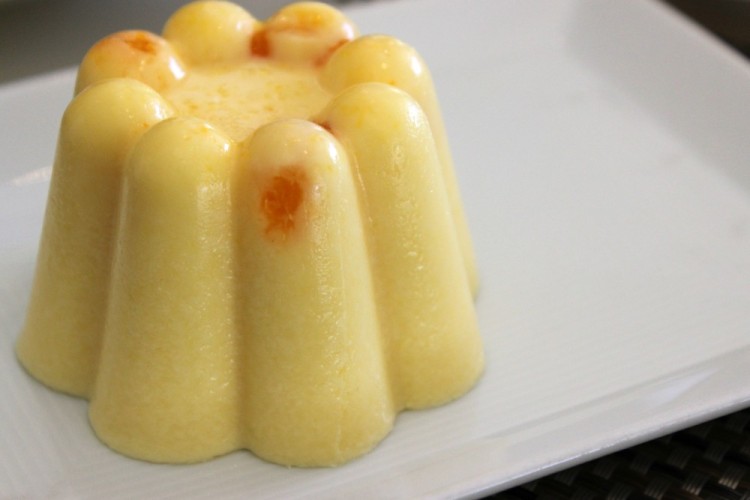 For our final taste, Chef Ben brought out a classically prepared Pan Roasted Idaho Trout Almondine — a dish he says his regular guests enjoy. It was served with fingerling potatoes and green beans in a lemon brown butter sauce that was absolutely divine. The crispy skin on the fish, the pillow-soft potatoes, the perfect snap to the green beans — the sauce complemented each component beautifully. A classic dish is classic for a reason… Why fix what isn't broken?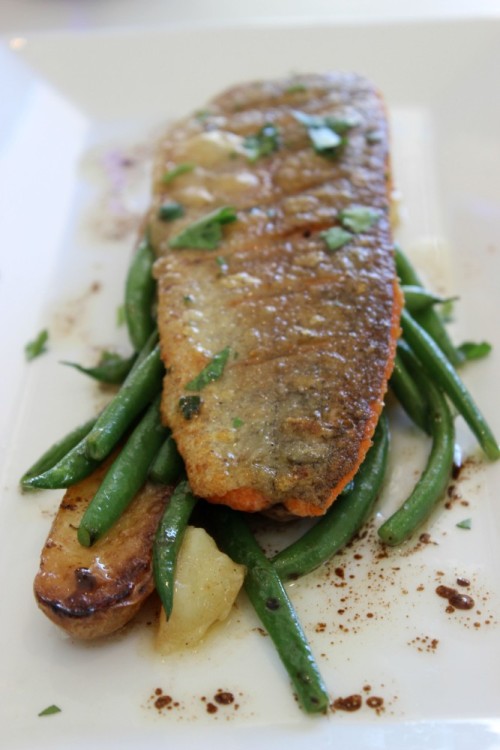 Everything was delicious — but I have to say, the one thing that had me really excited was the fresh-out-of-the-oven popover with strawberry butter served at the beginning of lunch. Now that's how you start a meal!
Mariposa is located inside Neiman Marcus at the Town Center Mall in Boca Raton. Next time you're shopping and your tummy starts to rumble, head on over to visit Chef Ben!