Never miss a bite! Sign up here to receive new recipes and reviews straight to your inbox.
Last week was Delray restaurant, Boston's On The Beach's, 35th Birthday, and I was lucky enough to be there for the festivities. The restaurant hosted a Beantown-themed party to celebrate this monumental day.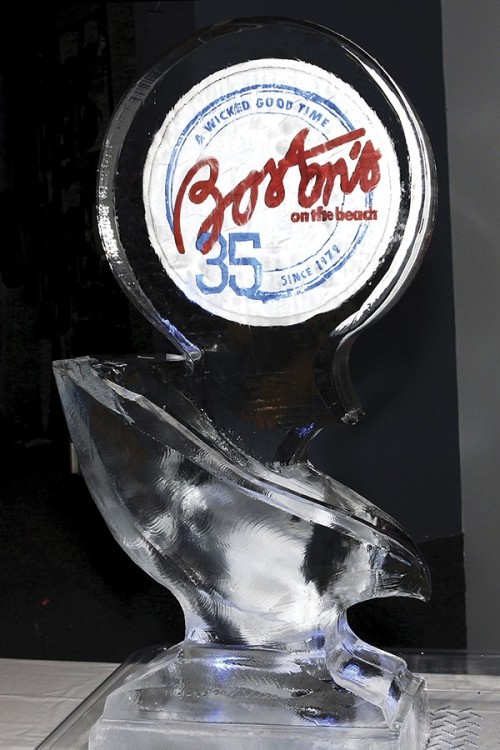 This invite-only party was great — live music, a packed house with some of South Florida's finest, and some of the best seafood! There was also a meat-carving station for those who simply can't have their surf without some turf. But the seafood was where it was at! An ice tower of super jumbo-sized shrimp cocktail, a make-your-own fish tacos station, mini crab cakes, and a piece of their famous Lobster roll (A few days after this VIP party, there was a big birthday bash open to the public and they presented a 40-FOOT LOBSTER ROLL!!!).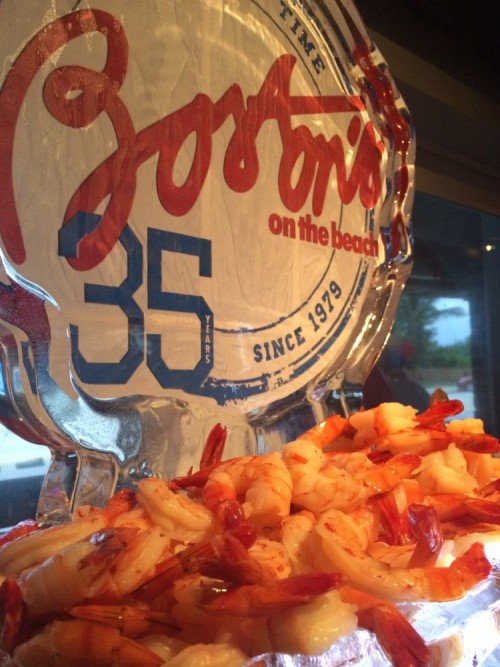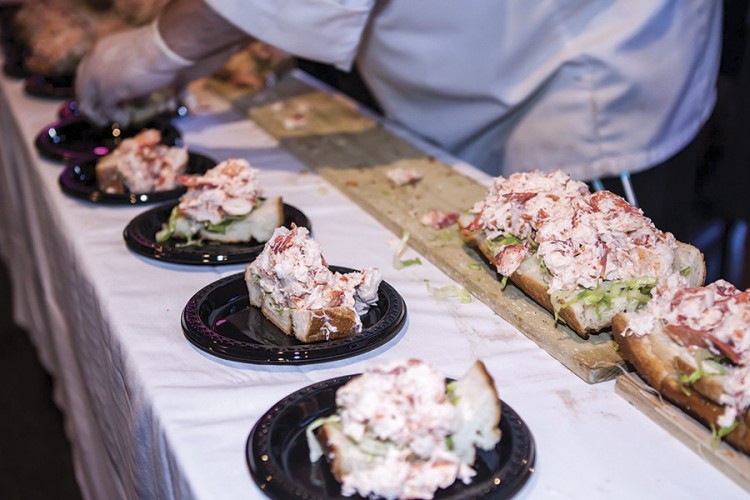 Wine was flowing, seasonal craft beers were served, a vodka ice luge showcased fun Svedka flavors like Strawberry Lemonade and Mango Pineapple, and cocktails featuring Kappa Pisco and Jack Daniels Whiskey were poured.
I had such a great time with the ladies of Venue Marketing Group and all the new locals I got to meet and network with.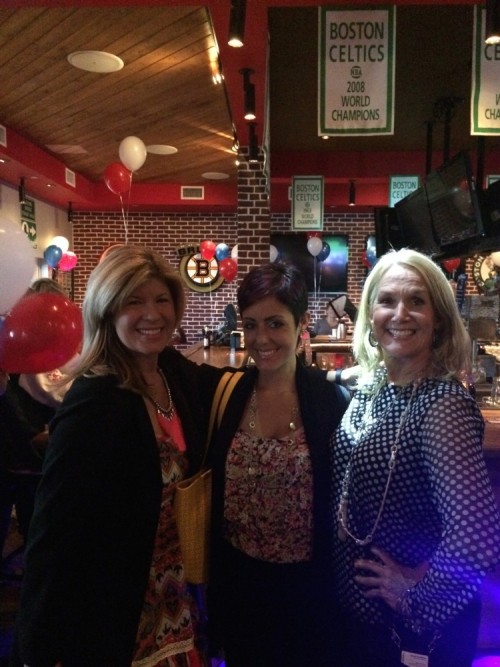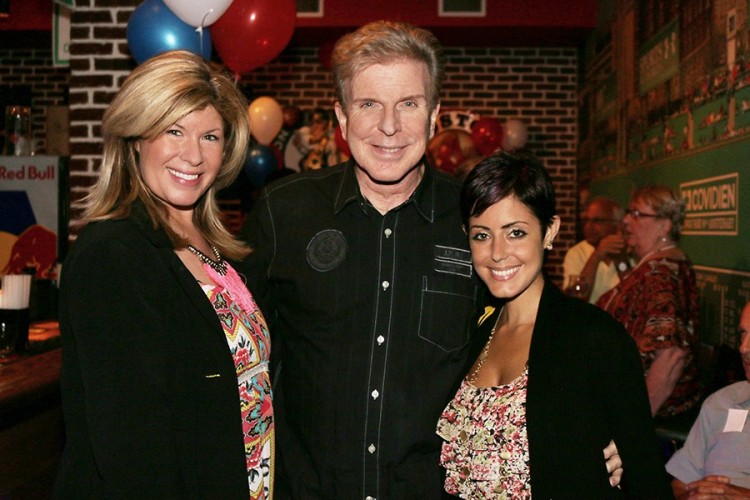 Here is the brief release sent out about the event via Venue Marketing Group:
Boston's 35th Birthday Bash Rocks Delray Beach
Boston's on the Beach celebrated its 35th anniversary with a week of festivities, delighting locals and visitors who stopped by and partied like it was 1979! More than 300 loyal patrons, friends, and guests rocked the two-hour Birthday Bash preview on Thursday, October 23. An impressive Boston's 35th logo ice sculpture chilled jumbo-sized shrimp, while guests enjoyed crab cakes, pulled pork sliders, and mini lobster rolls. A fish taco station and a beef tenderloin carving station presented diverse dining options for the energized crowd. The music of the volume-pumping band, Rogue Theory, rocked the house and kept the party in full swing.
A Delray Beach legend, Boston's has provided live entertainment, great sports, casual dining, and awesome drinks for 35 years at the same location in South Florida. The evening was delivered in a bold red, white, and blue theme that thrilled the Boston's crowd of Patriot fans. Beverage vendors partnered in style with a Svedka vodka luge, a Kappa Pisco tasting table, Jack Daniel's Tennessee Honey tasting samples, Sam Adams Octoberfest craft beer, and a complete spectrum of white and red wines from
E. & J. Gallo Winery.
Happy Anniversary Boston's!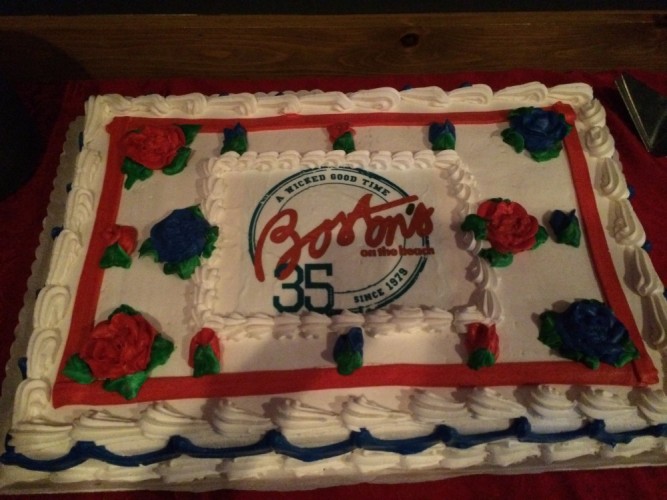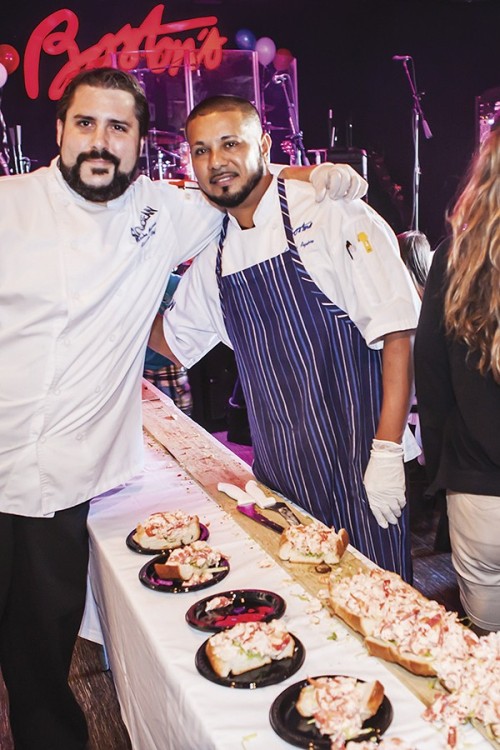 Disclaimer: I was invited by Venue Marketing Group to attend this invite-only event. As always, all opinions are 100% my own.