Never miss a bite! Sign up here to receive new recipes and reviews straight to your inbox.
Welcome to #VanillaWeek, hosted by Terri from Love and Confections! The #VanillaWeek bloggers have joined forces to bring you some delicious recipes, all featuring one main ingredient — Vanilla! We hope you join us throughout the week where we will be sharing vanilla recipes from breakfasts, drinks, desserts and even savory dishes! Also, don't forget to enter our big #VanillaWeek giveaway. Enter here!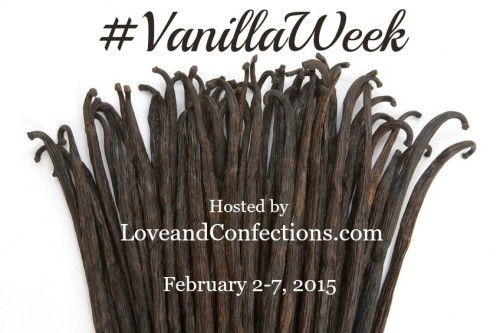 Bourbon Vanilla Brownies are the fudgiest brownies you will ever eat. Rich and chocolatey, these brownies also get major flavor from Madagascar Bourbon Vanilla Extract.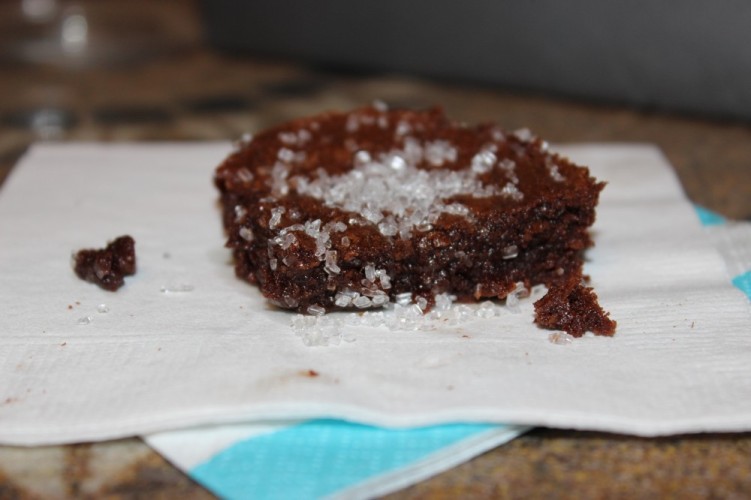 I took a break from #VanillaWeek yesterday to show some love to local restaurants offering pre fixe menus for Valentine's Day, but now I'm back and have an extremely tasty treat for you.
I know brownies are chocolate and we're supposed to be highlighting vanilla, but guys — there IS vanilla extract in just about every brownie recipe you'll ever come across. Which got me thinking, why isn't there chocolate extract? I bet there is and I just haven't stumbled across it yet. That's fine, I'm pretty content with vanilla extract. It can be used in anything and everything and does quite a good job of adding extra yummy flavor to baked goods. Especially these Bourbon Vanilla Brownies.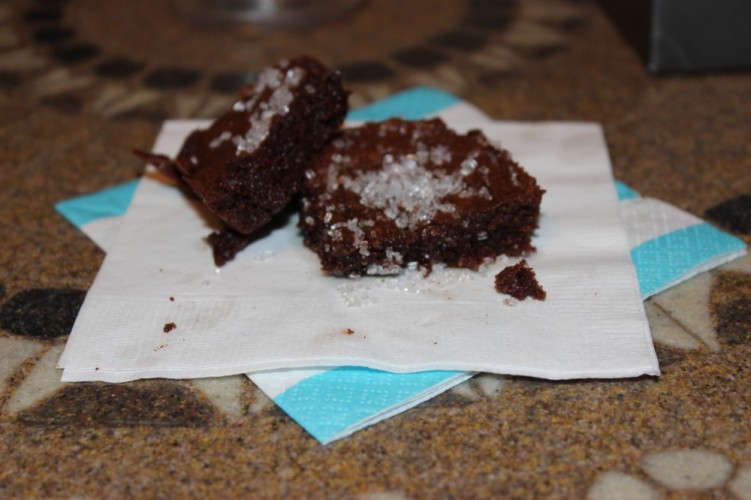 One of our #VanillaWeek sponsors, Nielsen-Massey Vanillas, supplied both Tahitian Pure Vanilla Extract and Madagascar Bourbon Vanilla Extract for us to use in our recipes. Nielsen-Massey products are gluten-free, allergen-free, GMO-free and Kosher. They have a line of organic vanillas too! You can find Nielsen-Massey products at Williams-Sonoma.
As soon as I unscrewed the cap on that Madagascar Bourbon Vanilla and inhaled the sweet aroma, I was totally inspired to bake with…CHOCOLATE! I have no idea why, but there was such depth in the scent that it just made me think of rich, decadent desserts. And so, Bourbon Vanilla Brownies were born.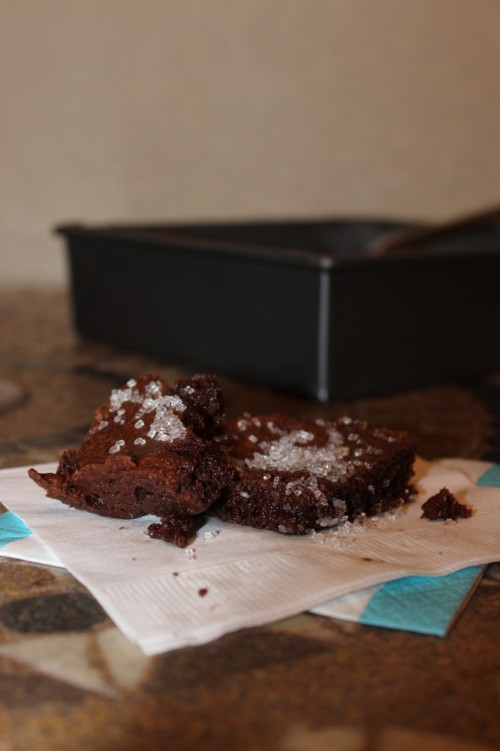 These Bourbon Vanilla Brownies are the fudgiest brownies I have ever made in my life. I prefer my brownies underbaked to the point where you need a fork to eat them. Brownies are not finger foods in my world. They should be super rich, dense, and totally indulgent. They shouldn't crumble or fall apart when you pick them up with your spatula, and there should always be chocolate left on your knife after you've glided it through the sheet and cut out your squares. In my world, brownies should never ever resemble cake. All of my brownie requirements were definitely met with these Bourbon Vanilla Brownies.
Chocolate, meet Bourbon Vanilla. Let's all be friends and eat ooey, gooey, fudgy brownies for days and days and days.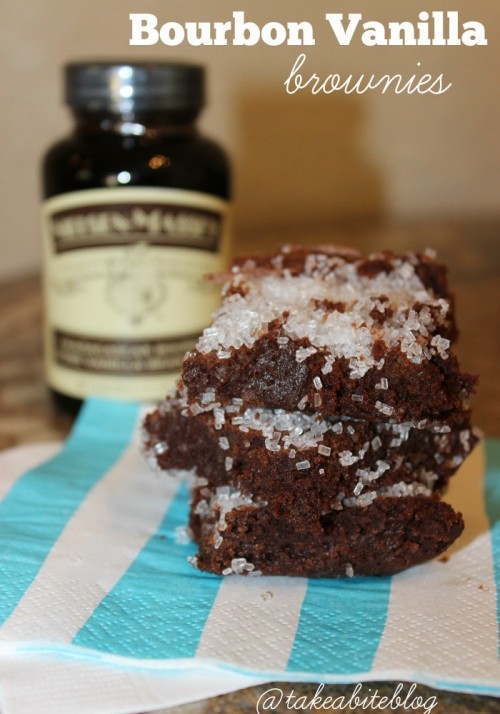 Bourbon Vanilla Brownies
Author:
Bourbon Vanilla Brownies are the fudgiest brownies you will ever eat. Rich and chocolatey, these brownies also get major flavor from Madagascar Bourbon Vanilla Extract.
Ingredients
5 oz. melted coconut oil
1 1/4 cups Dixie Crystals granulated sugar
1 cup unsweetened cocoa powder
1/4 tsp salt
1/2 tsp Nielsen-Massey Tahitian Pure Vanilla Extract
1/2 cup Bob's RedMill Unbleached White All Purpose Flour
2 large eggs
Bob's Red Mill Sparkling Sugar for decorating
Instructions
Preheat oven to 325 degrees. Spray an 8-inch square nonstick pan and set aside.
Combine all ingredients (except sparkling sugar) in a large bowl and stir until well-combined and you have achieved a very thick batter.
Scoop batter into the prepared pan and use an offset spatula to smooth the top.
Bake for 25 minutes. Brownies may appear underdone, but I promise they are better this way!
Sprinkle sparkling sugar on top while the brownies are still hot.
Use your hands to gently press the sugar down so it sticks to the top.
Allow to cool completely before cutting.
Here are more #VanillaWeek Blogger recipes:
Easy Vanilla Syrup & Vanilla Iced Coffee from Taste Cook Sip
Vanilla Bean Semifreddo from Love and Confections
Disclaimer: Disclaimer: Special thanks to sponsors Nielsen-Massey Vanilla, Bob's Red Mill, Silpat, Quirk Books and Dixie Crystals/Imperial Sugar for providing prizes free of charge and supplying the participating bloggers with samples and product to use for #VanillaWeek. As always, all opinions are 100% my own.