Never miss a bite! Sign up here to receive new recipes and reviews straight to your inbox.
Disclosure: I was invited to dine as a guest of the restaurant. No monetary compensation has been received for this post. As always, all opinions are 100% my own.
My affinity for Italian food leads me straight to authentic, family-owned establishments — chain restaurants need not apply. Being from New Jersey, there are plenty of Italians opening up shop, cooking their grandmother's specialties, and keeping guests happy. Thankfully, you can still find good Italian eats right here in South Florida — like at Josie's Ristorante.
Established in 1992, Josie's Ristorante is family owned and operated. The food at Josie's is simply prepared using the finest and freshest ingredients available. The menu features traditional Italian favorites and plenty of fish and steak entrees. There's something for everyone at this charming restaurant, located on the southeast corner of Woolbright and Federal Highway in Boynton Beach.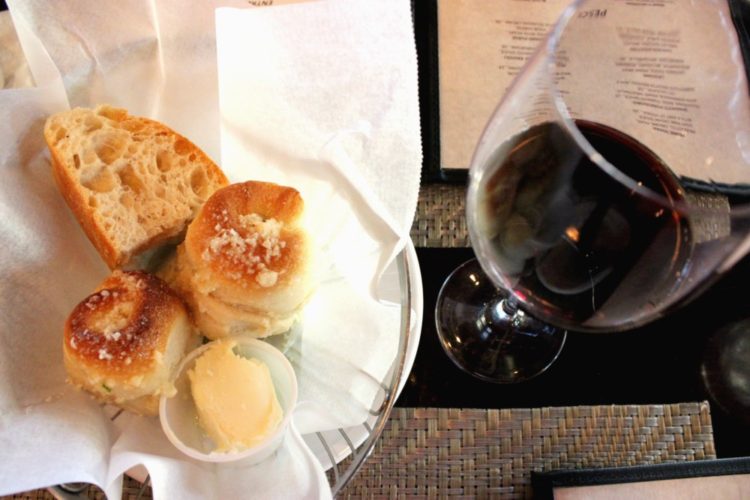 As soon as you walk through the door at Josie's, the faint yet invigorating smell of freshly baked bread, bright tomato sauce, and zesty garlic hit you immediately. I was drunk in love with the place before even sitting down. And once I sat down and saw that evening's specials, my love for Josie's grew even stronger — Grilled Spanish Octopus was at the top of the list!
I had the pleasure of meeting co-owner and Chef de Cuisine, Sebastiano Setticasi, who welcomed me and my guest with a nice bottle of French red wine to get dinner started. I didn't waste any time ordering appetizers. There were three dishes that I had to have — the octopus, obviously, but there was also a burrata salad with roasted beets and poached pears and house-cured salmon crostini with goat cheese.
Not only was the presentation of the octopus absolutely stunning — the colors of each ingredient practically jumped off the plate — but the taste was just as phenomenal. A generous portion of grilled octopus laid atop a bed of celery leaves, potatoes, and cherry tomatoes, all simply dressed in lemon and a gorgeously rich and smooth romesco sauce. It got an A++ in my book and I'd happily eat it multiple times in a row. It's up there among my top 3 favorite octopus dishes, and that's a hard title to capture.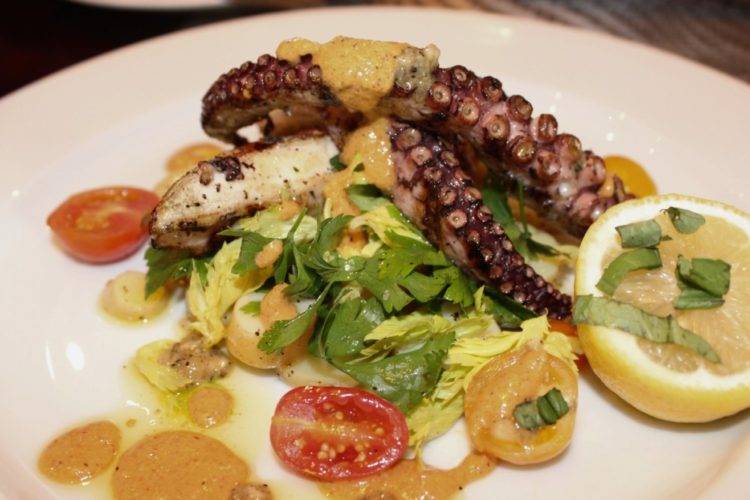 Burrata is such a star ingredient that sometimes it really doesn't need much else on the plate, but Josie's preparation reminded me that burrata can sometimes be just what a dish needs to really elevate it. This salad is a perfect example. Red and gold beets, borolo poached pears, arugula and herb balsamic dressing make up a delicious salad on their own. But add fresh burrata on to it? YES! What was already good, now becomes great — or really, what was already great, now becomes excellent.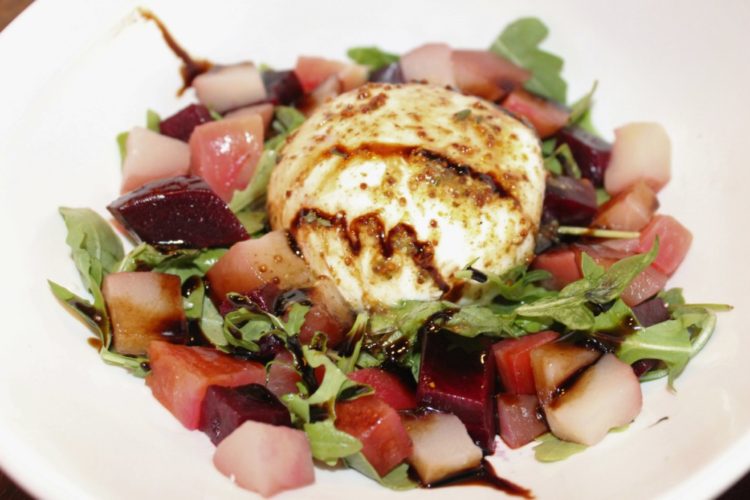 The Crostini Salmone, as it's called on Josie's menu, is a large slice of grilled ciabatta bread topped with goat cheese and house-cured soy-infused salmon. I want to eat this morning, noon and night. The crusty bread, the tangy, creamy goat cheese, and the savory-sweet salmon. I was already in heaven with my grilled octopus and burrata, but this put me over the top. Josie's — you have my heart.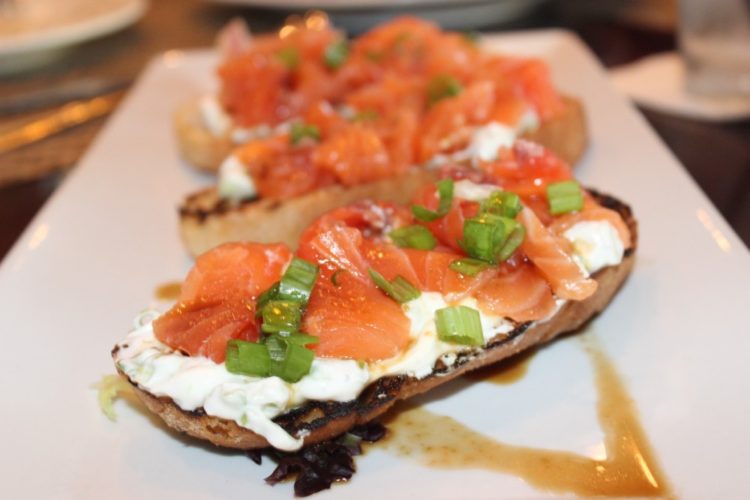 These three appetizers were more than enough to make my tummy happy, but there was one entree I had to try — linguine and clams. It's one of those classic Italian pasta dishes that is a true test of a good Italian restaurant. It's such a simple dish, leaving much room for error — but when done well, it's magic. And this was just that. Fresh Sebastian Inlet clams, swimming in garlic and white wine, topped perfectly cooked linguine. A heavy sprinkling of parmesan and I was in my happy place. There was just one thing left…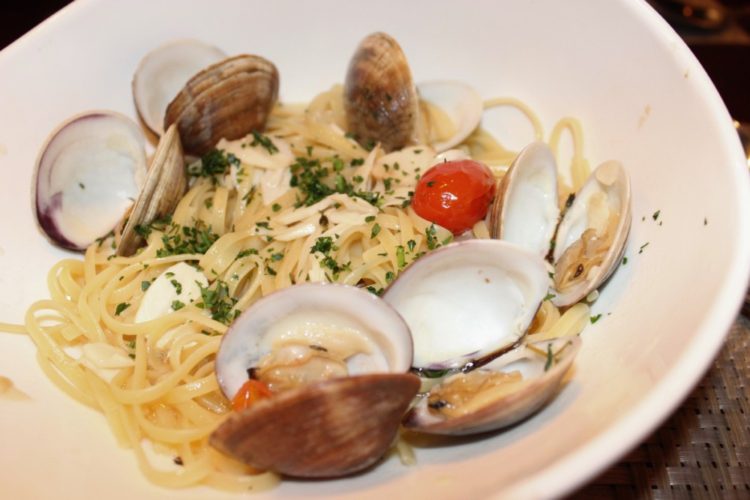 Dessert! Chef Sebastiano presented a stunning cannoli filled with the most lusciously smooth, thick and delicious ricotta filling. Even the shell made me swoon. Another test of a good Italian restaurant? Their cannoli. Josie's Ristorante certainly knows what they're doing.