I haven't reviewed a restaurant in a while. What gives? I'm long overdue for sharing a good meal with you guys. Sorry I've been slacking! Earlier this month, my cousins, aunt and I celebrated Bubby's 89th birthday together at Prime Catch in Boynton Beach. We went for lunch and sat outside on the deck overlooking the I
ntracoastal
. I've been here once before, years ago, for my college graduation. Aunt Patty and Uncle Gary brought me there for my celebration dinner. It's a great little place with consistently good seafood and a beautiful atmosphere. I always enjoy going somewhere with the option to sit outside. It's a sin to waste perfectly good weather by sitting inside with that annoying, cold air conditioning!

The lunch menu is full of great-sounding salads and sandwiches, an assortment of raw bar options, and plenty of seafood entrees. I got the Grilled Salmon salad with baby greens, strawberries, melon, toasted almond, and shaved fennel tossed in a balsamic vinaigrette. I loved the bright flavors of the fruit. I always crave fruit early in the day, so this salad was the perfect choice for me.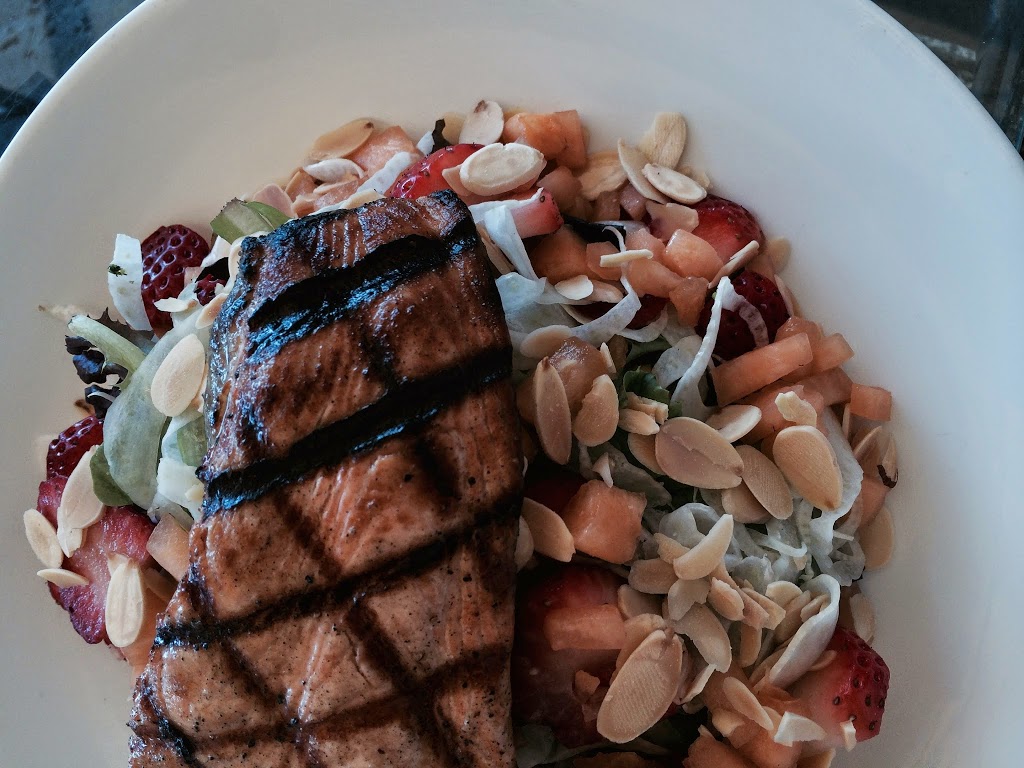 Beth and Leah both got the Grilled Chicken and Poached Pear salad with baby greens, blue cheese, candied walnuts, and organic farro tossed in a sherry vinaigrette. Their salads were huge — definitely enough to split — and filled to the brim with all the add-ins. We all thought the addition of farro to a salad is a great idea and love the bite it gives to an otherwise soft-textured dish.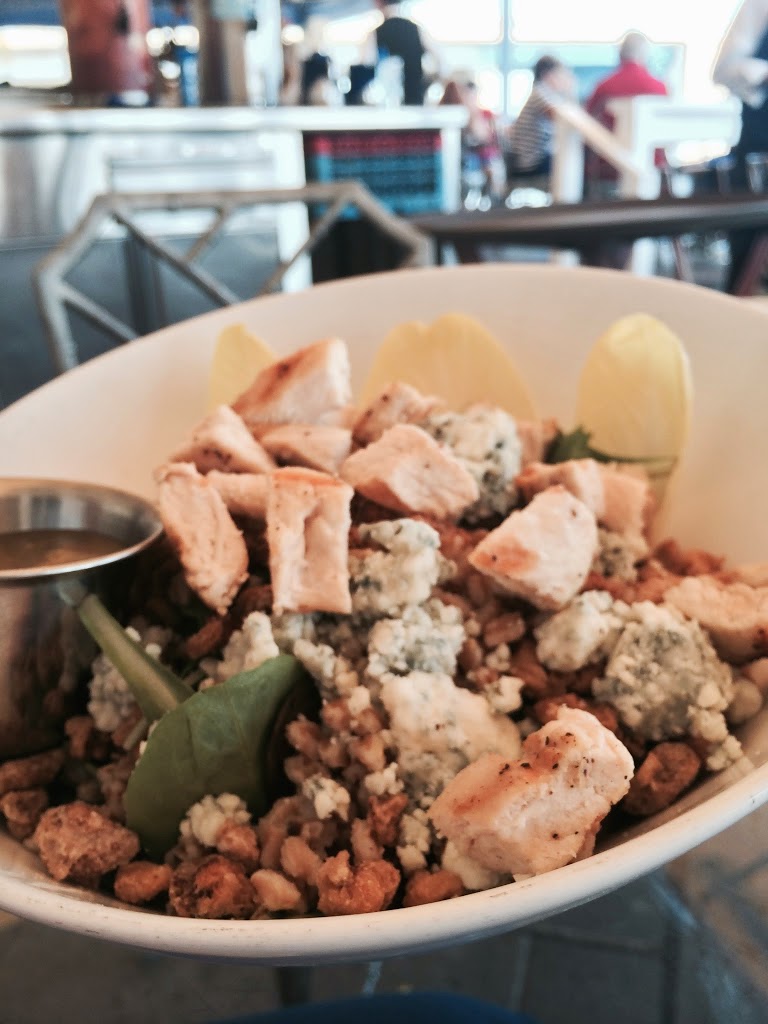 Bubby went all out — it was her birthday after all — proudly announcing that she did not care about the calories in her meal and was going to order whatever she wanted. That ended up being the Seafood Crepe with shrimp and scallops poached in sherry wine over lobster sauce, served with fresh fruit. She raved about it and pretty much licked the plate clean.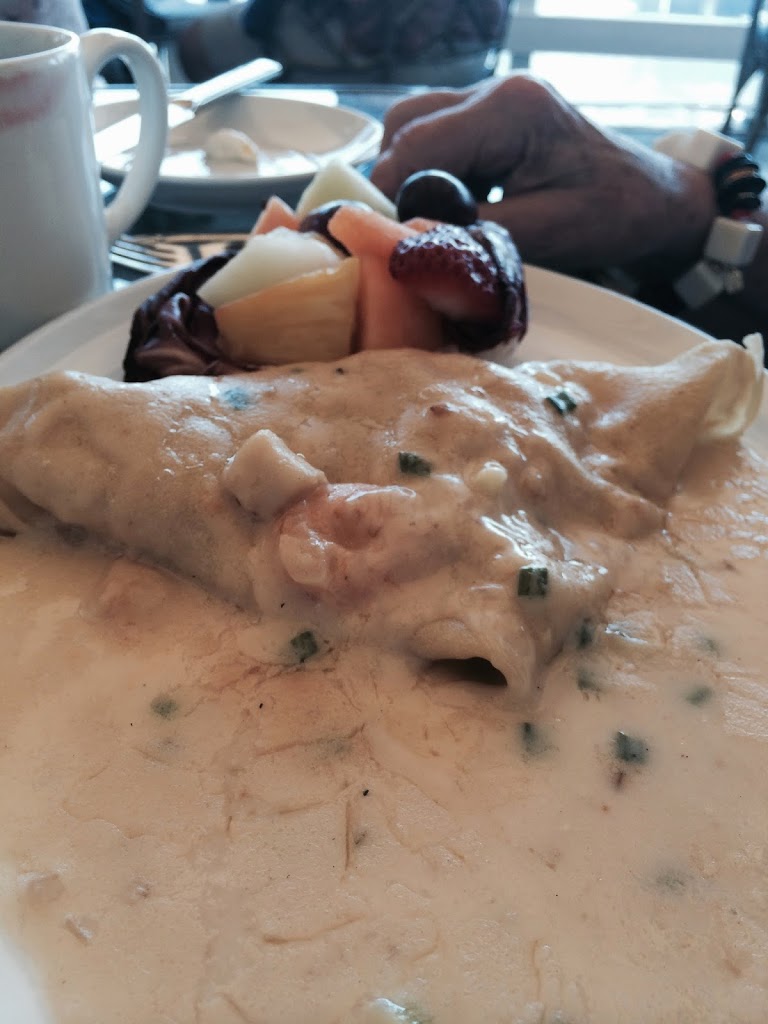 Aunt Patty got one of the lunch specials: crab stuffed shrimp with rice and grilled asparagus. You can't go wrong with good jumbo lump crabmeat! It was beautifully presented and tasted equally as good.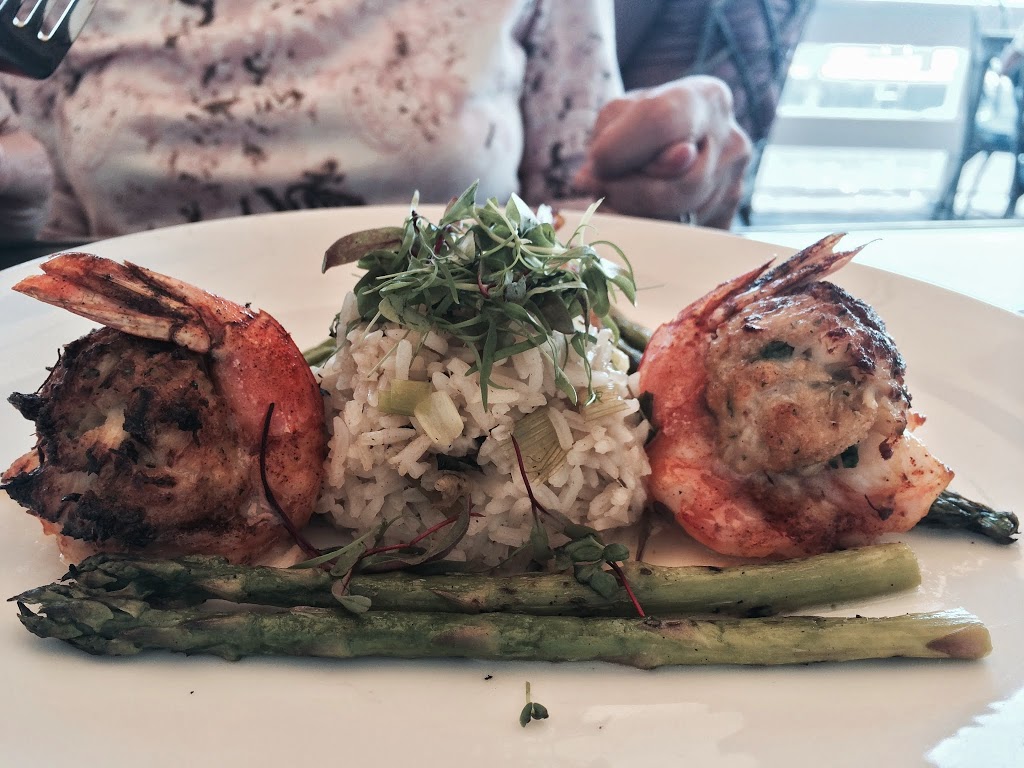 The best part about this lunch wasn't the food, though it was delicious. It wasn't the scenery, either, though it was a gorgeous day out. It was the company. Being together for Bubby's 89th birthday, just the girls, made for a really special afternoon. It doesn't happen often, so I have to savor the moment when it does.


HAPPY BIRTHDAY, BUB!