When it comes to cooking, I think I make pretty healthy choices the majority of the time. Okay, a lot of the time. I save the indulging for when I go out to eat. One of my favorite healthy ingredient swaps is Greek yogurt. I've used it in sauces, dressings, dips, and in recipes for cookies, cakes, and brownies, too.
Not only is Greek yogurt a great alternative for mayo, sour cream, heavy cream, butter and eggs, but it's just as good eaten on its own. I love to pile my yogurt with a sky high display of fruit and sometimes I'll add granola or cereal for some texture and crunch. There are so many brands of Greek yogurt that sometimes it's hard to decide which to try. Did you know that Yoplait now has a line of Greek yogurt? Their regular yogurts have always been my favorite; the flavors are endless! Yoplait totally gets my idea to pair yogurt with cereal for a nutritious, quick and filling breakfast. Big G Cereals and the new Yoplait Greek yogurt make a fabulous pair! Both products have such a wide variety of flavors available that you could come up with a different breakfast combo everyday.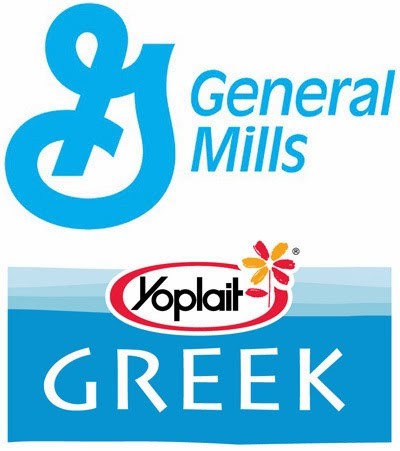 Cheerio's come in Original, Multigrain, Apple Cinnamon, Multigrain Peanut Butter, Banana Nut, Chocolate, Fruity, Frosted, Dulche De Leche, Cinnamon Burst and Yogurt Burst. Yoplait Greek Yogurt comes in Black Cherry, Key Lime, Lemon, Mixed Berry, Strawberry, Peach, Tropical and Vanilla; Yoplait Greek Blended comes in Coconut, Pineapple, Blueberry, Tangerine, Strawberry Raspberry, and Vanilla. Think about all of the combinations you can make! Whoever gets to decide on the flavors for products, I want your job!

Right now, you can save bigtime at Publix! This week, Cheerio's and Yoplait Greek yogurt are on sale. From now until November 15th, if you buy any Cheerio's product, you'll get 1 free Yoplait Greek or Greek Blended yogurt. Yoplait Greek yogurt is also on sale for 10 for $10 until October 30th. And Cheerio's are also part of Publix's most popular promotion – the BOGO! Buy any Cheerio's variety and get the second one free until October 30th. Click herefor more savings at Publix!

So now that you're mind is totally set on tomorrow morning's breakfast…what flavor combo of Cheerio's and Yoplait Greek yogurt are you putting together?
Disclosure: The information and prize pack have been provided by General Mills through MyBlogSpark.
All opinions are my own. This campaign is hosted by MyBlogSpark and has no connection with my employment at Publix in any way whatsoever.