Never miss a bite! Sign up here to receive new recipes and reviews straight to your inbox.
Disclosure: I was invited to dine as a guest of the restaurant. No monetary compensation has been received for this post. As always, all opinions are 100% my own.
Can you think of a better place to enjoy brunch than one with a direct view of palm trees, sand and the ocean? Burlock Coast, located inside The Ritz Carlton in Fort Lauderdale Beach, gives you just that. Burlock Coast opened just under a year ago and has been offering its guests a menu full of modern-coastal fare with unique and creative flavors. The restaurant also houses a café, marketplace and a rum room filled with over 150 varieties — and as of November 12th, it will also host its very own Farmer's Market on the second Saturday of every month. Burlock Coast wears a lot of hats, but all of them have one thing in common: brilliance.
I toured the marketplace and rum room (while sipping on delicious rum cocktails) a few months ago and had a wonderful time, so when I was invited back to experience brunch, I jumped at the opportunity. But this was no ordinary brunch — Yours truly and a select group of local bloggers were given the VIP treatment. Not only did we indulge in some of Burlock Coast's best brunch dishes and cocktails, but we also got to spend the rest of the day as guests of the Ritz, lounging at the pool and enjoying the South Florida weather. Not a bad way to spend a Saturday!
At every brunch, there must be mimosas — and they were certainly flowing on this particular morning. With a quick clink of our glasses and a toast to a perfect afternoon ahead of us, we were ready for course number one: oysters! Burlock Coast serves their oysters with a citrus champagne mignonette. While I am a fan of slurping down my oyster with a large spoonful of cocktail sauce, that citrus flavor was really nice and balanced out the salinity. I may have asked our waitress to bring another round of oysters. I think they should always be present at brunch. Actually, I think an entire raw bar should always be present at brunch. But hey, that's just me.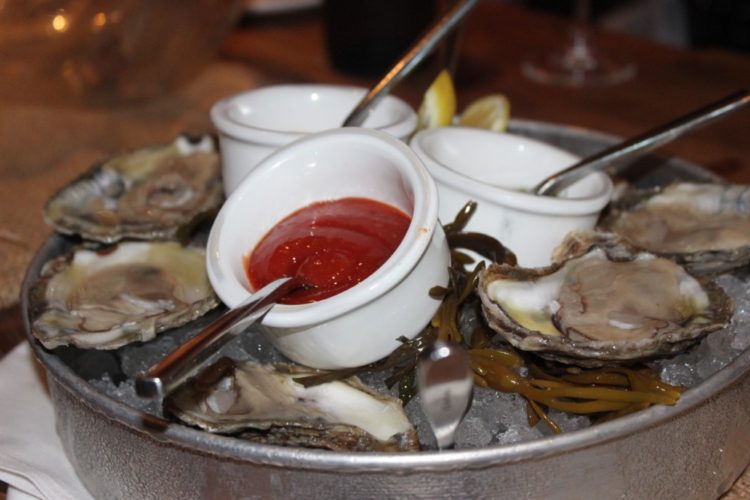 The next course was a beautifully presented tuna nicoise salad with frisee, haricots verts, quail egg, and confit potato salad. Though I'm not much of a quail egg eater, the rest of the dish was delicious. There was a lot of great texture in the dish, and the flavors were great. It's a light and refreshing salad perfect for a brunch setting.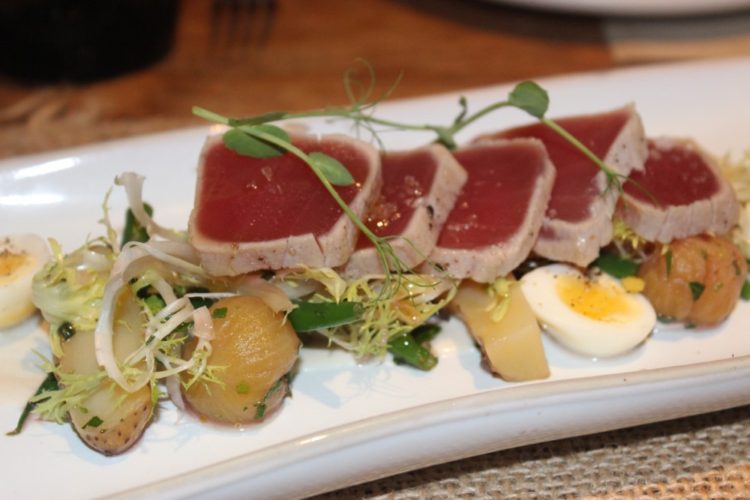 While the rest of the group was served pork belly with truffle grits and eggs, I got my very own massive market vegetable omelet made with fresh, seasonal veggies and fine herbs and served with my favorite thing about brunch — crispy potatoes! Take notes just in case you ever want to have me over for brunch — there needs to be free-flowing bubbly, a raw bar, and crispy potatoes. Seriously, potatoes are a brunch staple. If you don't agree, you haven't been eating the right ones! These were a perfect complement to the fluffy, veggie-filled omelet. I finished every last bite of those potatoes and probably could have eaten another plate of them too.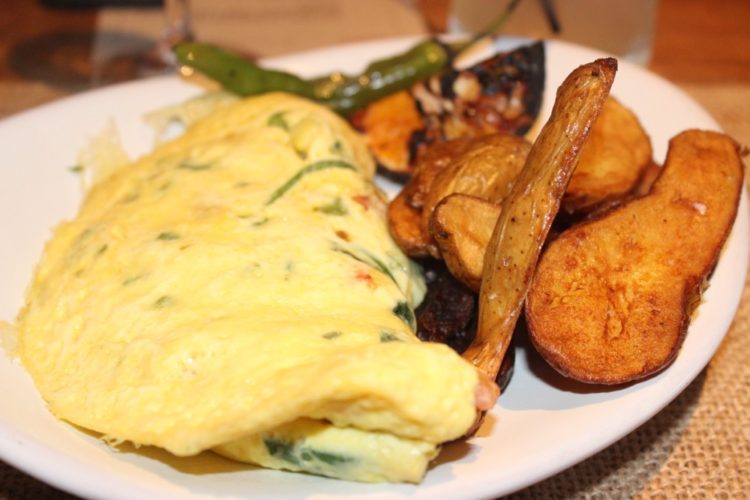 Huevos rancheros were served next, but since they had chorizo, Chef de Cuisine Gavin Pera prepared me a salad that is available on Burlock Coast's lunch menu, red quinoa with carrots, radish, zucchini, watercress, string beans and a tomato vinaigrette. The bright, colorful ingredients jumped off the plate, and thankfully, right into my mouth. What a flavor bomb! I loved the way the vinaigrette brought everything together. The salad was fresh, vibrant, and healthy, something I was happy about since I knew the next course was, well, not so much…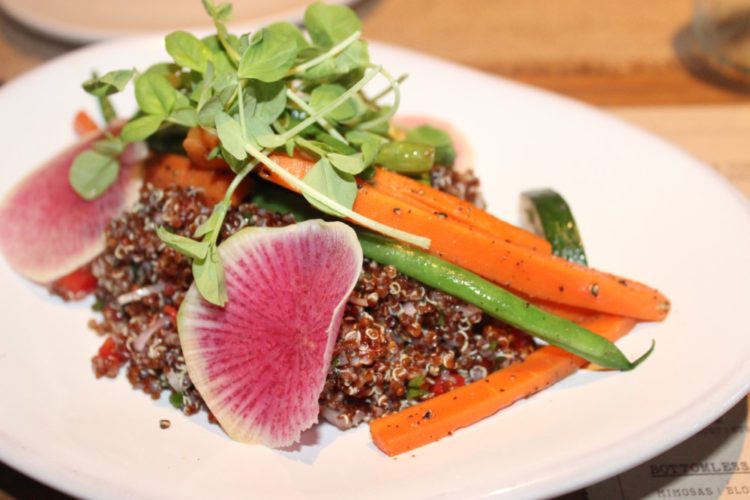 But, healthy or not, it was the most delicious thing ever — and at brunch, we can all agree that indulgence is definitely allowed. Brioche French Toast Sandwich. Just let those words sit with you for a few moments. Sandwiched between two pieces of brioche from one of Miami's best bakeries, Zak the Baker, was jam, candied pecans, rum butter and citrus cream cheese. It's everything that brunch dreams are made of, and more.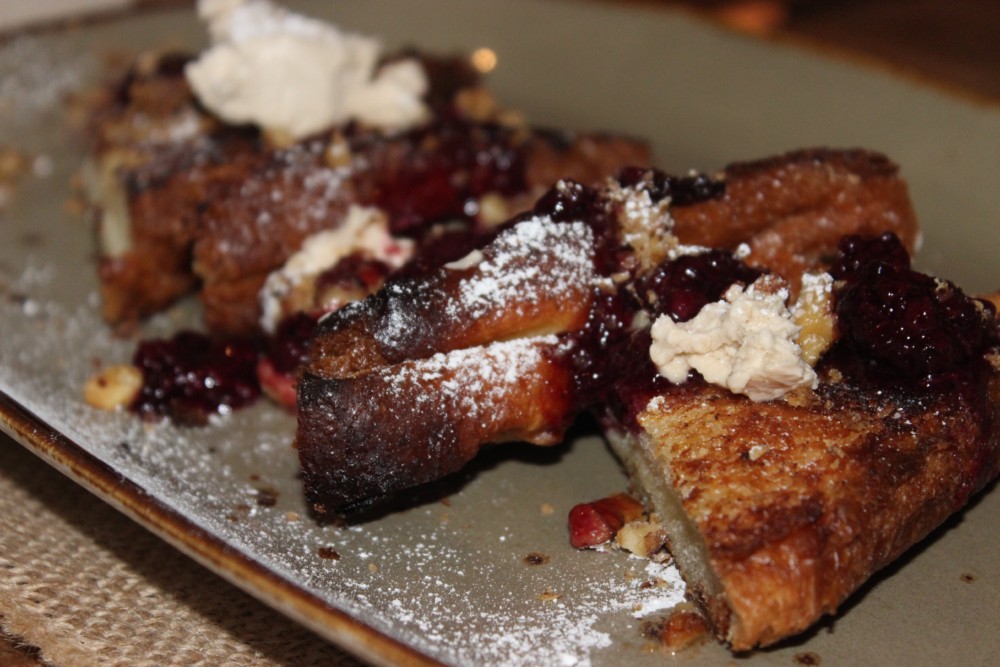 You didn't think that was dessert, did you? No way. That was just a teaser. Now for the real dessert. We were served key lime pie with fresh whipped cream, toasted meringue crunch and candy lime peel AND cheesecake with strawberry lime jam and a butter biscuit. To say we ended brunch on a sweet note is quite the understatement.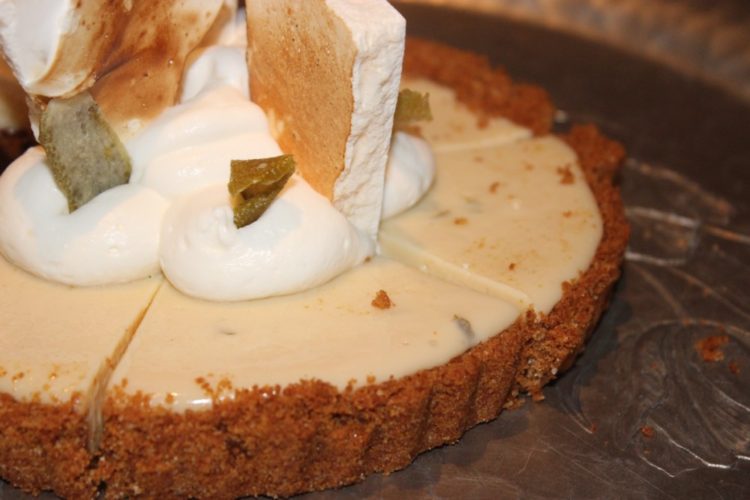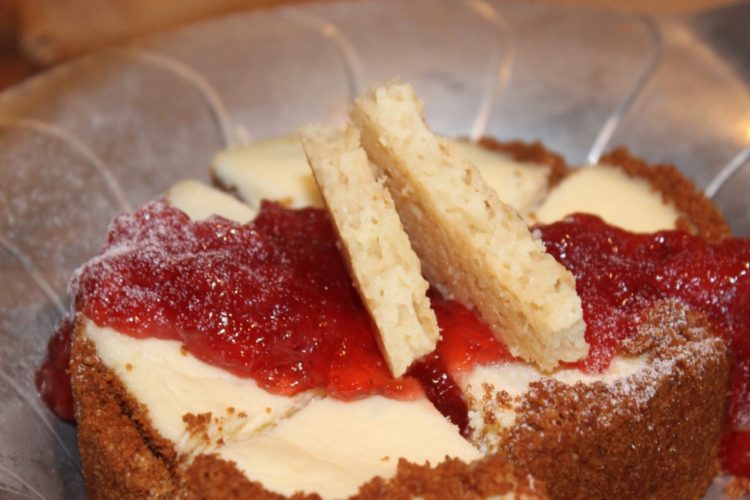 Tipsy from the champagne and on a total sugar high from the last three dishes, we all made our way out to the Ritz pool deck to spend the rest of the day relaxing with a beautiful view of the Atlantic Ocean right below us. 
VIP life, I could get used to this…
For those traveling to the area, The Ritz Carlton in Fort Lauderdale needs to be on your radar, especially since you don't have to travel very far for amazing food and drinks. Brunch at Burlock Coast is every Saturday and Sunday from 12-5pm and features $20 bottomless mimosas, Bloody Marys, Rum Ponche, and house brew.
Burlock Coast is located at 1 North Fort Lauderdale Beach Boulevard inside the The Ritz Carlton,  Fort Lauderdale.