Never miss a bite! Sign up here to receive new recipes and reviews straight to your inbox.
Disclosure: I was invited to dine as a guest of the restaurant. No monetary compensation has been received for this post. As always, all opinions are 100% my own. 
Once you cross that bridge from West Palm Beach onto Palm Beach Island, things seem to change. The palm trees seem more alive and beautiful, the water seems brighter and clearer, the air seems quieter and more still, and the people seem fancier (okay, well that part is real…they don't seem fancier, they are fancier.) To me, Palm Beach is the essence of what South Florida is. There are gorgeous beaches and beautiful buildings, and a sense of rest and relaxation seems to overcome you once you breathe in that fresh salt-water air. And then there's the food. The restaurant scene in Palm Beach includes iconic places like Buccan and The Breakers, among many others.
I recently had the chance to spend the afternoon wining and dining with friends at Café Boulud, located at the Brazilian Court Hotel, from culinary legend Daniel Boulud. If you recall, I recently dined at his other South Florida restaurant, DB Bistro Modern, in Miami, and had an incredible experience. I knew lunch at Café Boulud would be just as memorable. Upon walking inside, you'll be blown away by the sheer elegance of the lobby. It's quiet, pristine atmosphere almost made me nervous — like when you're a little kid and there's that one room in the house you're afraid to go into because everything is always so clean and perfect. But there's no need to feel that way, because the staff is so friendly and accommodating that they will make you feel right at home. Even for those of us who can only dream of having Palm Beach as our 'home.'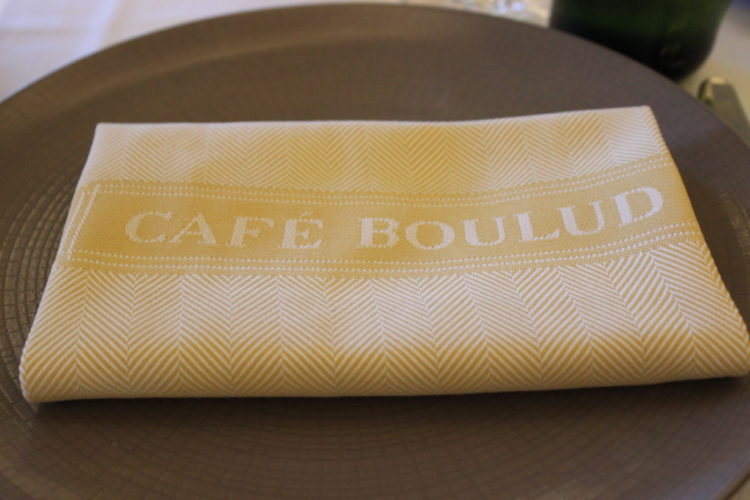 The attention to detail is what stood out most to me — everything from pouring champagne and wine tableside for us to taste, to covering our plates if we got up from the table so the food didn't get cold. Daniel Boulud's restaurants are pure class — and we certainly felt classy lunching on the Island on a Thursday afternoon. We kicked things off with a dozen East Coast oysters, all of which were nice and plump, and super refreshing. I like to top my oysters with a small scoop of cocktail sauce and a splash of mignonette. I just can't choose between the two!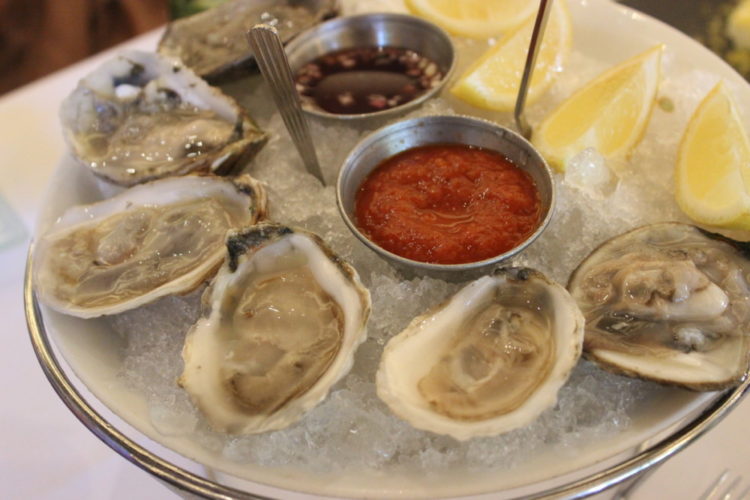 We opted to share the Smoked Salmon Pastrami as our appetizer — no, it's not actual pastrami. It just means that the salmon has been cured in a specific type of brine much like what they use for pastrami. Since the description notes that it comes with pumpernickel bread and crème fraîche, I was expecting a piece of bread topped with salmon. Nope! Much to my delight, the bread was totally separate, and the smoked salmon was displayed as beautifully as it was tasty. It looked like a flower on the plate, with a dollop of crème fraîche on the side and a lemon to juice over top for an extra burst of bright, citrus flavor. I may have had a bit more than my share, but it was too good not to finish entirely!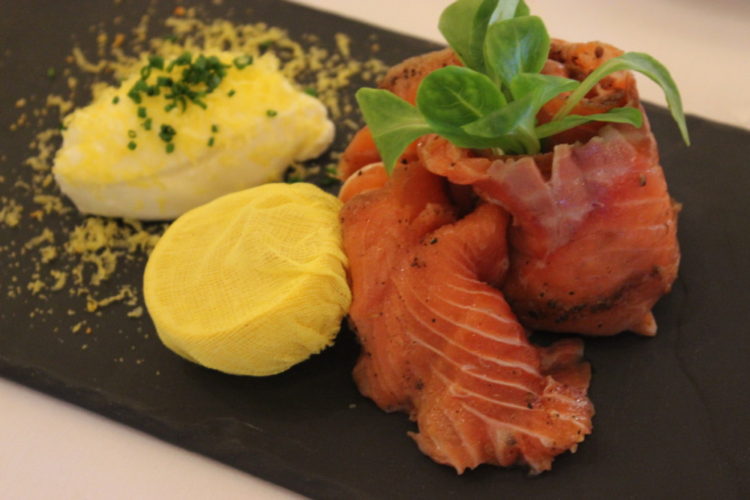 Time for the entrees! I noticed a fish on the menu that I had never tried before, and truthfully, never even heard of — Loup de Mer, a light, flakey European bass. The fish was grilled and served with ramps, baby potatoes and a velvety smooth sauce that elevated the entire dish to whole new level of deliciousness. That sauce brought every component together in perfect harmony and really hit home for me.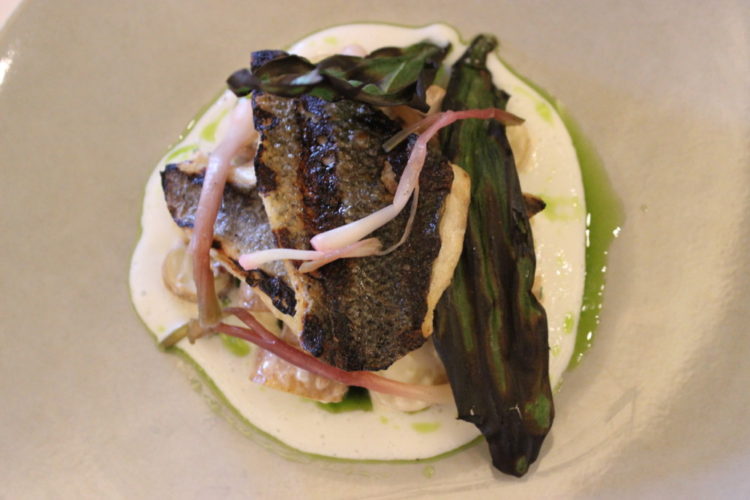 We decided to try the fish option off the 3-course Lunch Prix-Fixe menu, which is available Monday through Friday from 12-2:30pm for $32/person. The menu changes regularly, but on this particular day, they were featuring a pan-seared trout with panisse (fried chickpea), mushrooms and sauce diable. Sauce diable is a classic French compound sauce with a little bit of a kick. We were anticipating a spicy dish, but it wasn't. It was plenty flavorful, but I didn't detect much heat. The fish was cooked perfectly, the mushrooms added an earthy and rustic element and they too were cooked just right, but it was the panisse that really won us all over. The mixture is very similar to polenta, but with chickpea flour. The smooth, creamy interior is coated in a perfectly crispy fried coating and can resemble croutons (like they did in this dish), or my personal favorite, thick-cut french fries!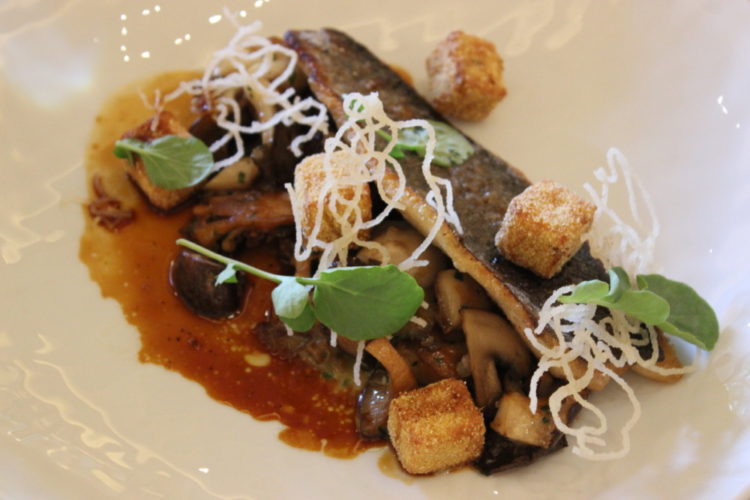 To round out our meal, we chose a third option — the grilled romaine and kale salad with spiced roasted carrots and cumin vinaigrette (with grilled chicken on the side). This is a hearty salad, with strong and unique flavors. The cumin is very apparent, but thankfully doesn't overwhelm. I personally really enjoy the intense flavor that cumin brings to the table (literally and figuratively) and it paired very nicely with the other ingredients.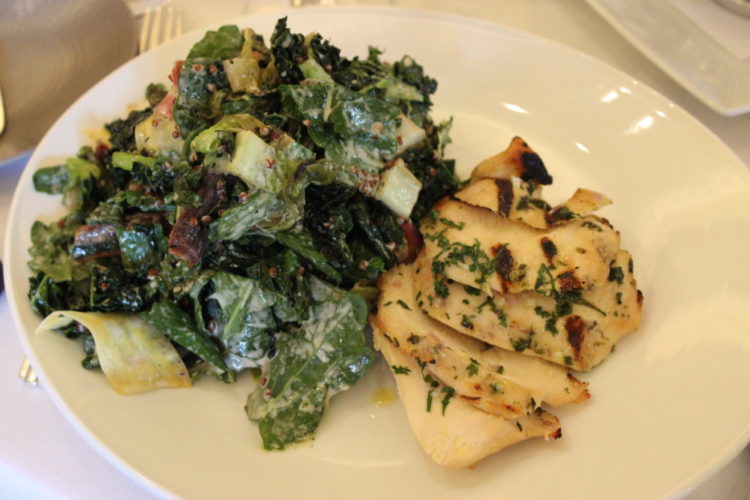 As you may have guessed, one of my lunch dates for the day was, of course, Jill from Fashionably French Fried — which means, you know we ordered French fries! However, when you're dining with the French, they are not called French fries; they are called pommes frites. And what's even better, Café Boulud makes their own ketchup! I'm not a huge fan of ketchup and you will never find me using it, but I had to try this. It was sweeter than your average store-bought variety, but I still like my fren— ahem, pommes frites, sans ketchup. These frites were just how I like 'em — crispy on the outside; soft and fluffy on the inside.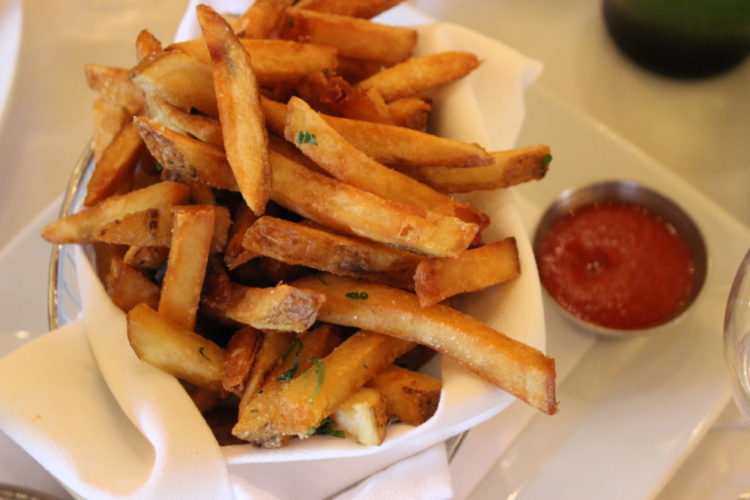 If this is how all the restaurants are over in France, I think I'm overdue for a trip.
Café Boulud is located at The Brazilian Court Hotel at 301 Australian Avenue in Palm Beach.