Never miss a bite! Sign up here to receive new recipes and reviews straight to your inbox.
Welcome to the third annual #BrunchWeek hosted by Terri from Love and Confections and Shaina from Take A Bite Out Of Boca. We are so excited to have you join us this year! Celebrate Brunch with us this week as we prepare for Mother's Day. 30 Bloggers from around the country will showcase their best brunch dishes, from cocktails to casseroles, breakfast breads, sandwiches and salads – there is something for everyone!
Every Brunch menu needs a potato dish, and this Caramelized Onion and Sweet Potato Hash is your best bet!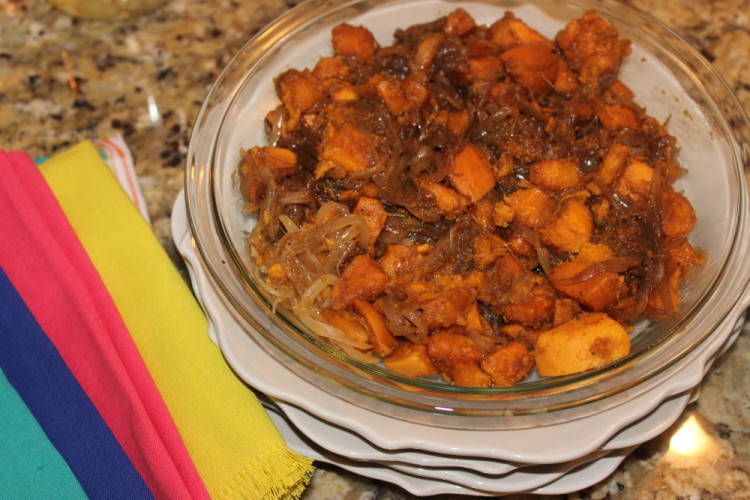 Sweet, tender caramelized onions soaked in balsamic vinegar and brown sugar, mixed with perfectly cooked sweet potatoes with just the right amount of char… Is that not the most sensational sentence you've ever read?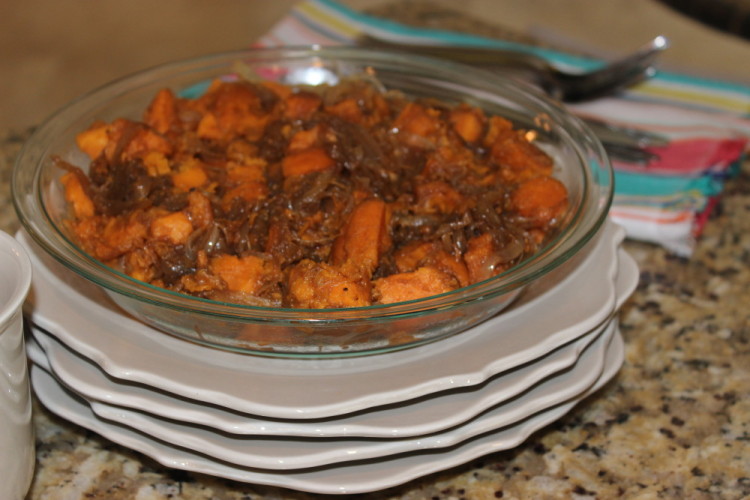 Caramelized onions are good on everything — it's a staple on cheesesteaks and burgers, goes great on top of flatbread and pizza, and can elevate a simple salad or vegetable to the ends of the earth. Caramelized onions are magical, I tell you, they are just magical. This Caramelized Onion and Sweet Potato Hash is another dish I made during Bubby's 90th birthday celebration. Mom and Dad were here for it too, and everyone went crazy over this recipe. I'm pretty sure we all went back for seconds and thirds, and probably could have gone for fourths too had there not been so many other delicious things to enjoy.
What's great about this recipe is that the onions are made in the slow cooker! You can just throw 'em in and let 'em cook all day without having to worry about a thing. Of course, you could cook them on the stovetop too…but a slow cooker is just so much easier!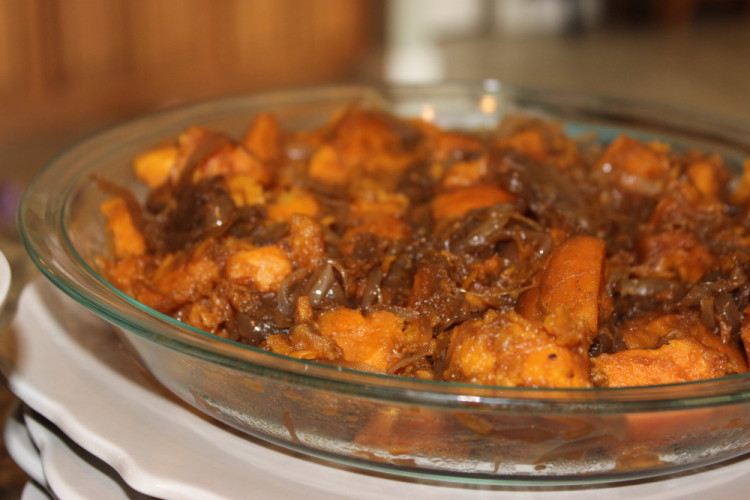 One of my favorite things about brunch are the potatoes. I love a pile of super crispy, salty potatoes to go with my entree — some favorites are quiche, frittatas or egg white omelettes. When I brunch, I prefer savory. Caramelized Onion and Sweet Potato Hash is a bit on the sweeter side, but still totally satisfied my appetite. Like I said, caramelized onions make everything better.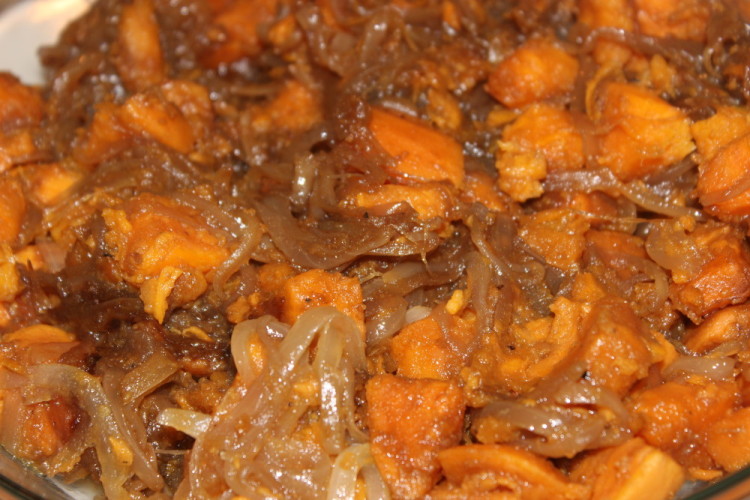 Don't forget to enter our #Brunchweek giveaway! We are giving away some awesome prizes from our sponsors. Click here to enter!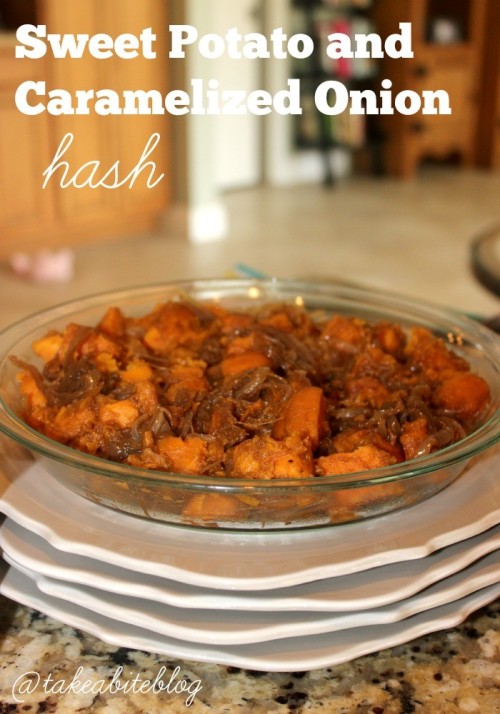 Caramelized Onion and Sweet Potato Hash
Author:
Every Brunch menu needs a potato dish, and this Caramelized Onion and Sweet Potato Hash is your best bet!
Ingredients
1 1/2 Vidalia onions, julienned
1/2 tbsp olive oil
salt and pepper
1/2 tbsp coconut oil
2 medium sweet potatoes, chopped into 1-inch cubes
1 tbsp balsamic vingar
1 1/2 tbsp Dixie Crystals dark brown sugar
Instructions
Add onions to the slow cooker and drizzle with olive oil.
Season with salt and pepper. Stir until onions are coated well.
Cook on low for 6-7 hours or until onions have become soft and translucent
Wait until the onions are just about done to make your sweet potatoes.
Heat coconut oil in medium saucepan on medium-high.
Add sweet potatoes and cook, covered, until soft and tender.
Add the cooked onions to the pan with the sweet potatoes and add balsamic vinegar and brown sugar.
Cook for another 1-2 minutes, until the vinegar and sugar have been absorbed into the onions and sweet potatoes.
Serve warm.
Notes
This is a great make-ahead recipes. Cook the onions in the slow cooker, and cook the sweet potatoes on the stove, storing separately. When ready to serve, heat on the stove with the balsamic and brown sugar.
Take a look at what the #BrunchWeek Bloggers are cooking up today!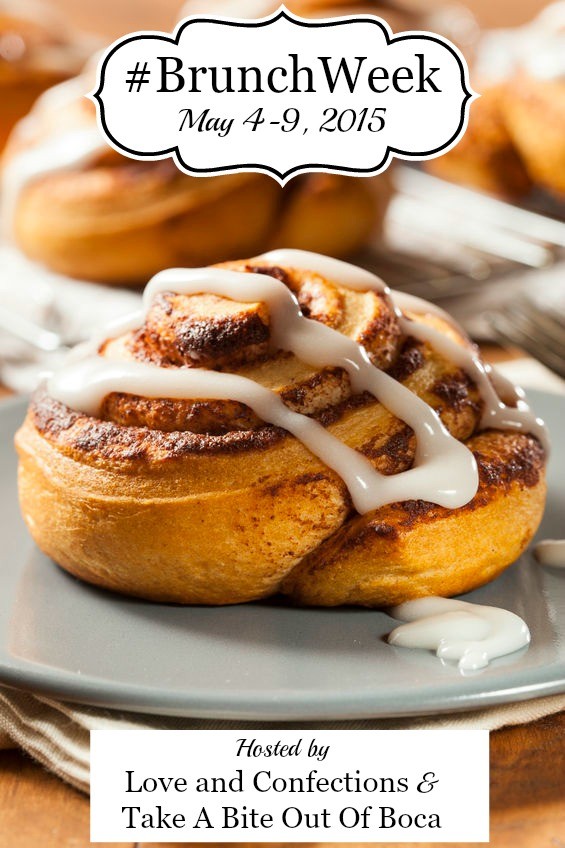 BrunchWeek Beverages:
Oat-Chata from Culinary Adventures with Camilla.
BrunchWeek Egg Dishes:
Build Your Own Benedicts from A Day in the Life on the Farm.
Ham, Asparagus and Goat Cheese Egg Muffin Cups from Cupcakes & Kale Chips.
BrunchWeek Breads, Grains and Pastries:
Donut Holes with a Trio of Dipping Sauces from The Redhead Baker.
Trail Mix Granola from Making Miracles.
Bananas Foster Baked Oatmeal from The Suburban Soapbox.
BrunchWeek Main Dishes:
Vegetarian Breakfast Enchiladas from The Spiffy Cookie.
BrunchWeek Fruits, Vegetables and Sides:
Caramelized Onion and Sweet Potato Hash from Take A Bite Out Of Boca.
Asparagus and Heirloom Carrots Salad from Jane's Adventures in Dinner.
Roasted Grape & Bleu Cheese Bruschetta from Bread Booze Bacon.
Papas con Chorizo from Sew You Think You Can Cook.
BrunchWeek Desserts:
Whiskey Walnut Tart from Love and Confections.
Disclosure: Thank you to #BrunchWeek Sponsors: Bob's Red Mill, Cabot Creamery Cooperative, California Walnuts, Dixie Crystals, Grimmway Farms/Cal-Organic/True Juice, KitchenAid, Le Creuset, Nielsen-Massey Vanillas, Pacari Chocolate, Stonyfield Organic, Vidalia Onions, and Woot Froot for providing the prizes free of charge. These companies also provided the bloggers with samples and product to use for #BrunchWeek. All opinions are my own.