Never miss a bite! Sign up here to receive new recipes and reviews straight to your inbox.
Disclosure: I was invited to dine as a guest of Casa Sensei and received a complimentary meal in exchange for this post. As always, all opinions are 100% my own.
Tucked away on the corner of Las Olas Boulevard, away from all the noise and situated right on the canal, is a beautiful Fort Lauderdale restaurant that combines Pan-Asian flavors with those of Latin America, giving guests a memorable, global experience. Say hello to Casa Sensei.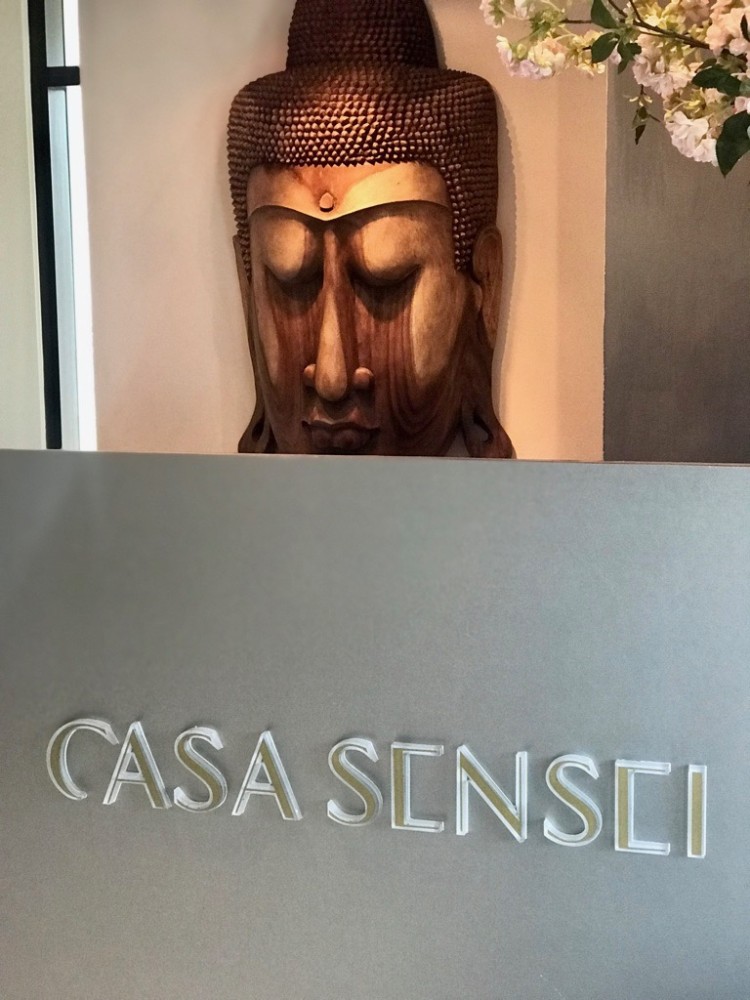 My taste buds had quite the party during my visit to Casa Sensei, mainly because these are two of my top three favorite types of cuisine (the third would be Mediterranean). Both parts of the world are filled with such rich tradition and culture, especially when it comes to food. I knew we were in for a treat.
The menu combines authentic pan-Asian comfort food like pad Thai, lo mein, kimchi fried rice, bulgogi, bao buns, and a great sushi selection with Latin dishes like Cuban tostones, Argentinian beef empanadas, mojo-marinated lechón, mole de pollo and picanha a la parilla. It's truly a mash-up of two of the best types of cuisine, in my opinion — and I couldn't wait to dig in!
We started off with one of the signature menu items, the grilled octopus (no surprise here). It's served with a papaya and mango salad, and drizzled with fresh basil vinaigrette. This was an excellent way to start — and was a good indicator that our meal was going to be very impressive. The octopus had a beautifully charred exterior, with a perfectly tender chew. I loved how bright and flavorful the salad was, and the vinaigrette really livened everything up. It doesn't hurt that papaya and mango are two of my absolute favorite fruits. Everything about this dish was a win.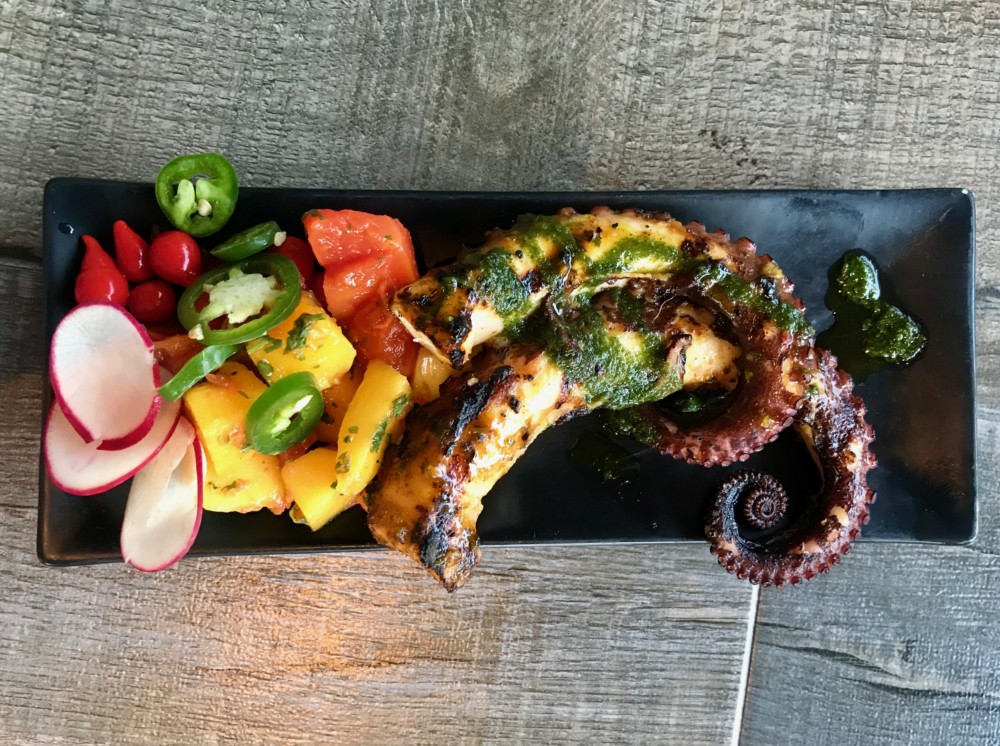 It was definitely hard to choose between so many delicious-sounding appetizers. Along with the octopus, we finally decided on the LA street tacos with BBQ skirt steak, topped with cabbage and gochujang sauce. I went knife-and-fork style since I couldn't have the tortilla, and honestly, it was probably better this way. The tortilla may have gotten in the way. The flavors on the steak were so on point, and the cool cabbage and spicy gochujang provided excellent balance. You can also opt for pulled pork instead of steak, which I would love to try next time I visit.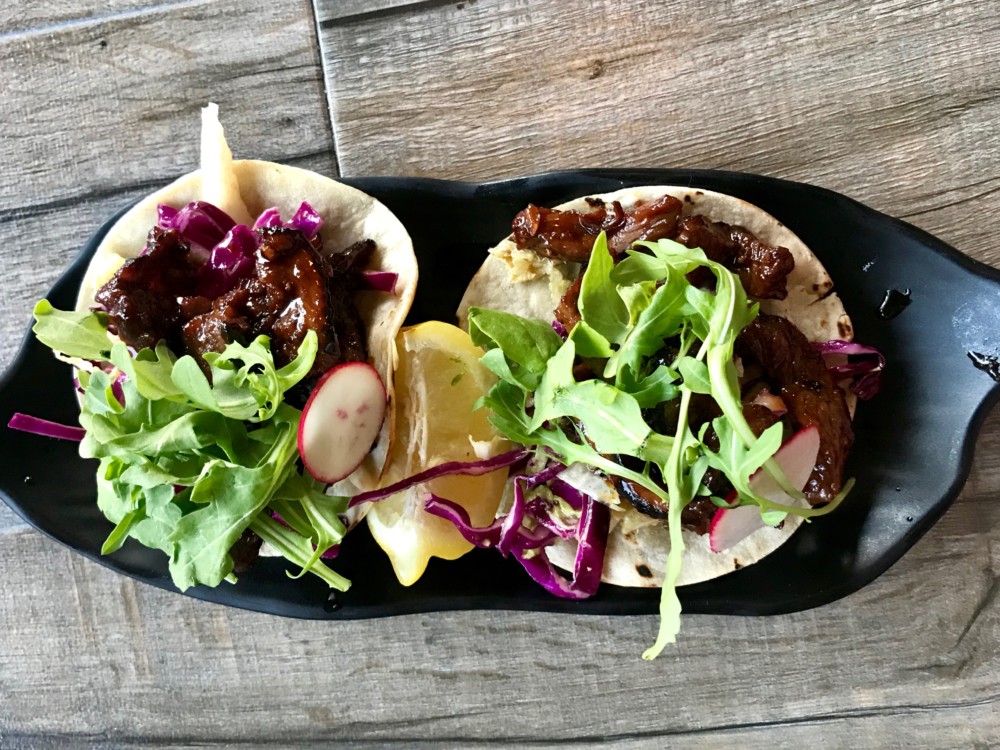 The sushi options all sounded amazing, but there was no way we were going to pass over a chance to try the Komodo lobster specialty roll — a roll that is not only pleasing to the eye but incredibly pleasing to the palate as well. The roll consists of lobster, torched scallops and avocado, and it's topped with masago. Lobster lovers, you've got to order this.
Nope, not done yet… There are still entrées to be had! We decided to go with two Pan-Asian dishes. First up was the pad Thai, a dish I can very rarely say no to. Traditionally it's served with rice noodles, egg, bean sprouts, and scallions, and sometimes different places use different kinds of sauces. Casa Sensei uses a spicy sweet and sour sauce, which was super yummy. We added tofu, but there are various kinds of protein you can choose from, including beef, chicken, crispy tofu (ask for it steamed if you are gluten-free), shrimp, Maine lobster tail, U10 scallops, or jumbo shrimp.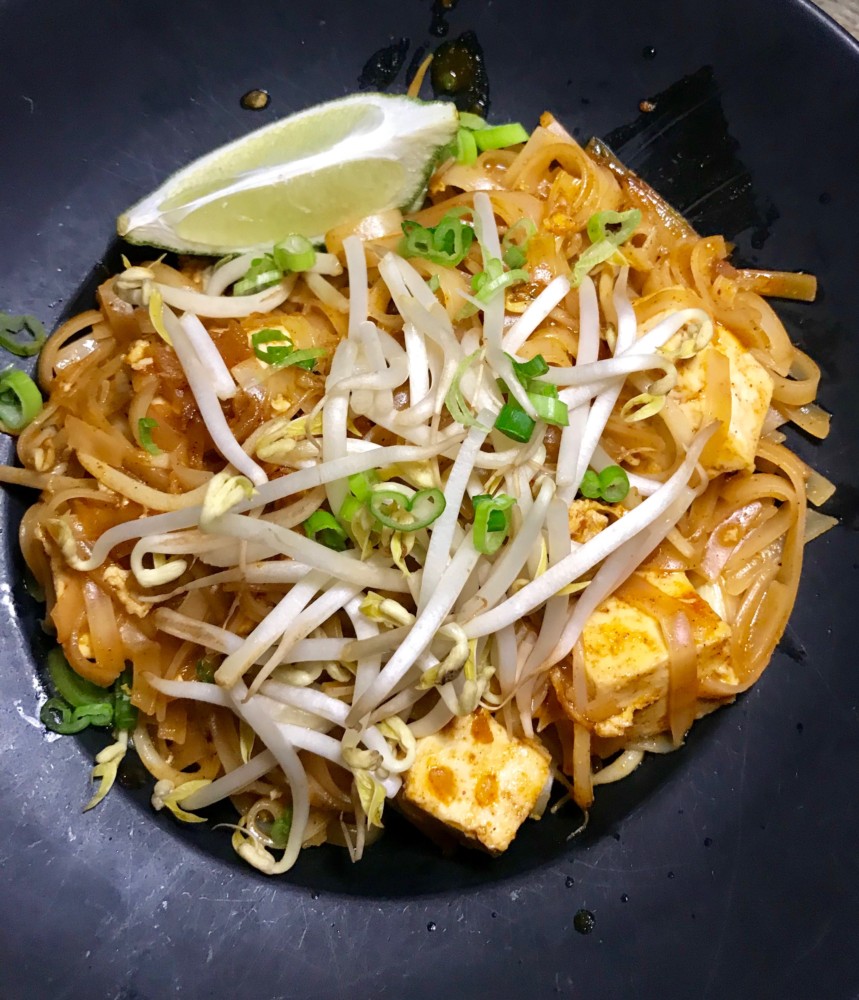 Clearly we hadn't gotten our fill of lobster yet, so we also ordered the lobster curry curl, a red curry dish with Maine lobster tail and vegetables. I loved the pad Thai but this… THIS was insane. It had just the right amount of sweetness and spice, and was filled to the brim with veggies.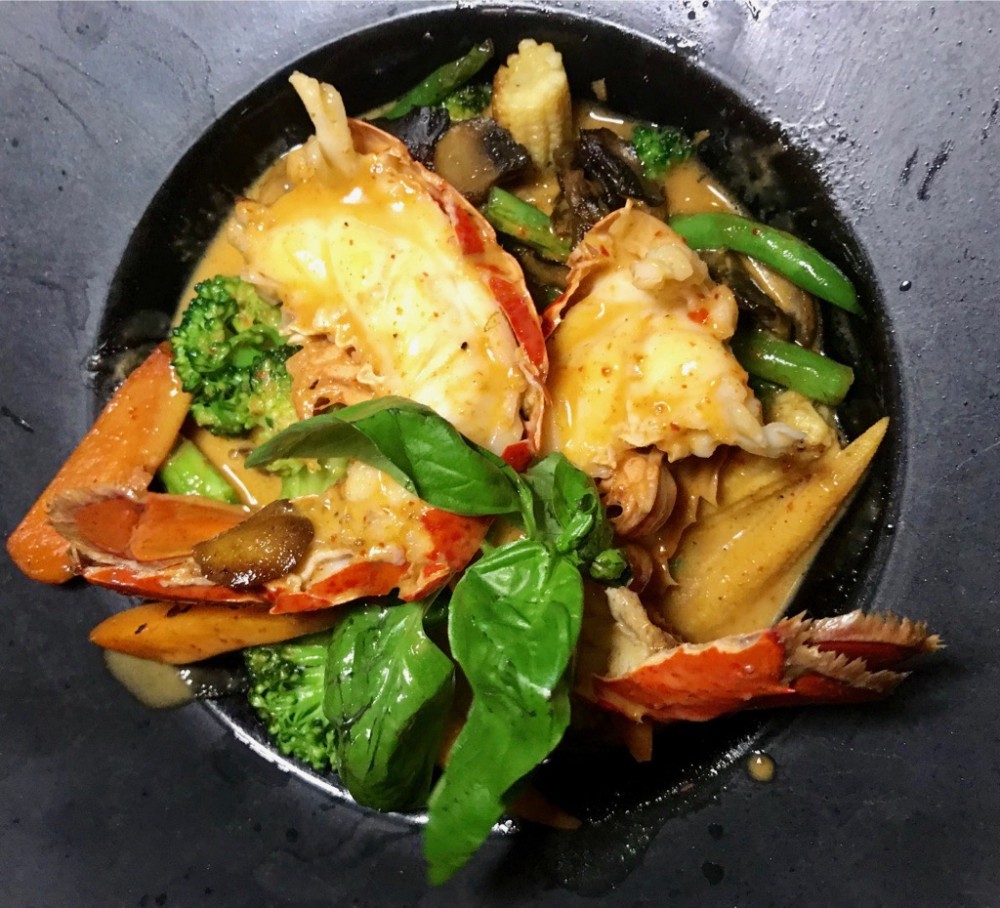 I've had a lot of great meals, but this one in particular really stands out in my mind. The food was incredible, the atmosphere is very inviting, and the staff was wonderful. The owner came out to greet us and stopped back at our table at least once more before the end of our meal, our server was so personable and put up with us as we asked him to take a zillion photos by the canal, and even the hostess came to check on our table more than once — and not one of their visits was overbearing. It was genuinely one of the best dining experiences I've had this year.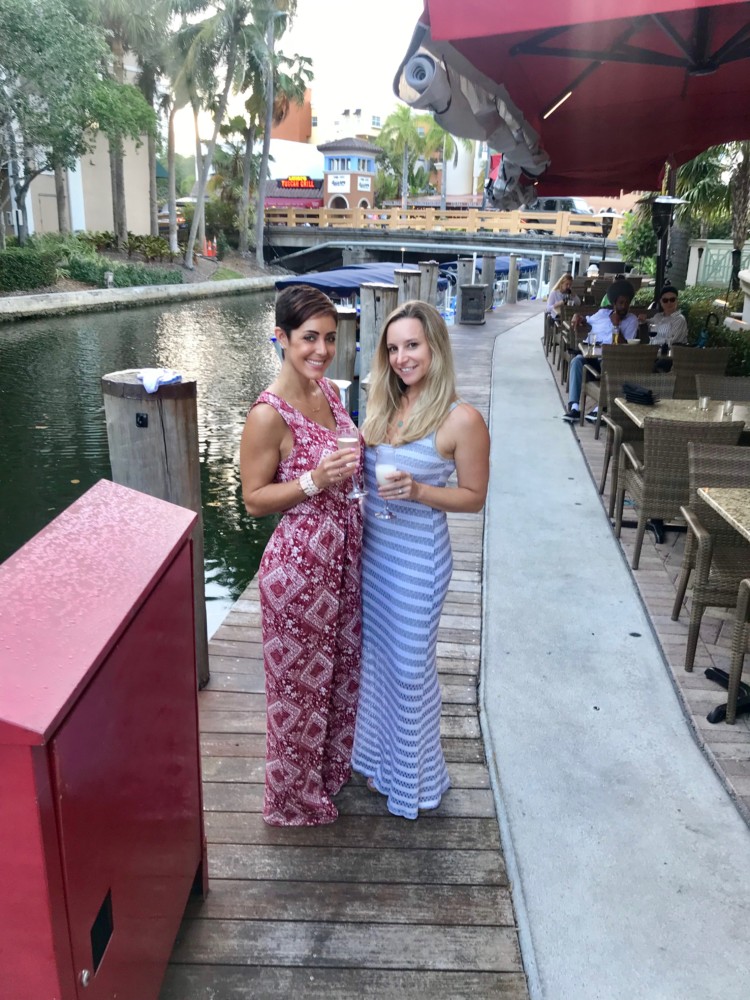 I'm already planning my next trip to Casa Sensei, and you probably should too.
Casa Sensei is located at 1200 East Las Olas Boulevard in Fort Lauderdale. The restaurant is open on Monday from 4-10:30pm, Tuesday and Wednesday from 11:30am-10:30pm, Thursday through Saturday from 11:30am-11:30pm, and Sunday from 11:30am-10:30pm. Brunch is served on Saturday and Sunday from 11:30am-4pm. Happy hour is Monday through Friday from 4-7pm, featuring 50% off all spirits, wine and beer, and there is a Premium Sake Tasting on the last Thursday of every month for $28 per person.