Cascade Ice is a line of zero-calorie, sugar-free flavored sparkling water without any sodium, carbs, caffeine, and gluten — who needs that stuff in a refreshing drink anyway?

I dashed over to Cascade Ice at BlogHer Food the moment I spotted them. They were pretty hard to miss, with an array of beautifully colored bottles of water splayed out on their table. The bright colors of these flavored waters look just as refreshing as they taste. I know this because I must've tried at least 5 while standing there. My favorite was the Coconut Mango — two flavors that literally scream summer in my face. I was instantly removed from the cold inside of the hotel and transported to the warm sandy beaches of South Beach right down the road… a good, sweet drink will do that to ya. Mix this with a little rum (maybe some of yesterday's Naked Turtle!) and I'd be outta South Beach and onto some magical tropical island.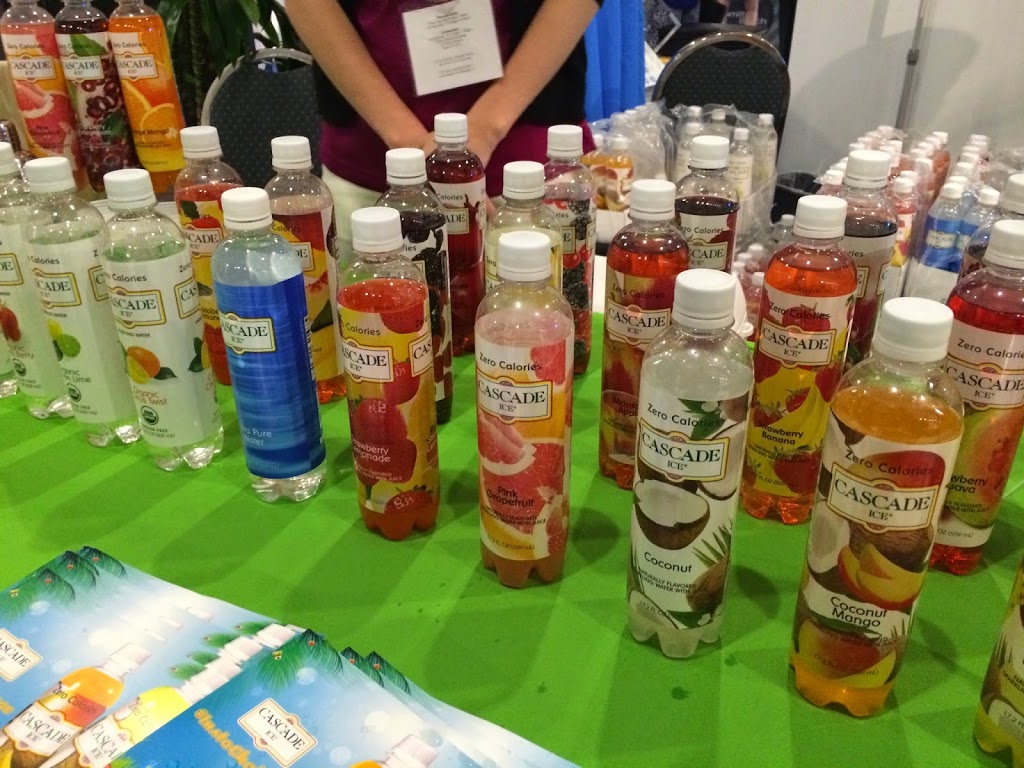 Cascade Ice comes in a bounty of flavors, 21 to be exact, such as Lemonade, Pink Grapefruit, McIntosh Apple, Peach Mango, and Blueberry Watermelon. They even have a line of Sparkling Organic, Sparkling Essence, and a Sparkling Mixer line.

I was lucky enough to get to try some of their best flavors, and now you can too! I'm giving away a case of Cascade Ice Water.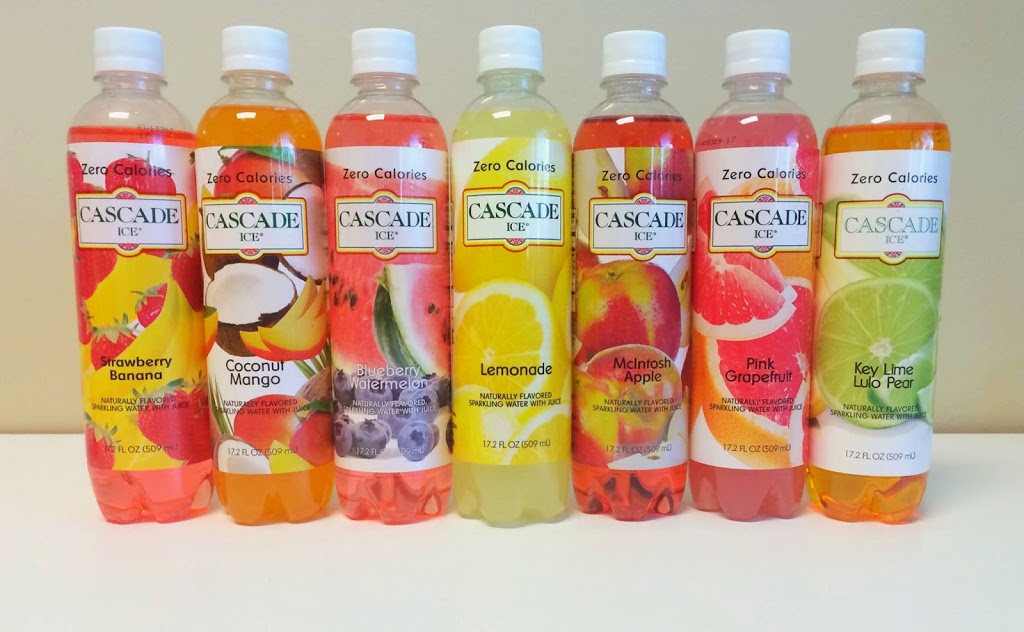 Photo from of Cascade Ice Water's Facebook Page

To enter to win, fill out the rafflecoptor form below. The giveaway will run until next Friday, June 20th, at midnight and is open to US residents only.

Make sure to follow Cascade Ice on Facebook, Twitter, Pinterest, and Instagram.
Disclaimer: This is a sponsored post on behalf of Cascade Ice. I was provided with samples of various flavors of Cascade Ice free of charge as well as the opportunity to have a case of products sent to one of my readers. No other compensation was received. As always, all opinions are my own.