Never miss a bite! Sign up here to receive new recipes and reviews straight to your inbox.
Disclosure: I was gifted with two complementary cases of Cavicchioli 1928 from the distributor, Frederick Wildman & Sons LTD. No monetary compensation has been received for this post. Details about the wine have been provided by the distributor. As always, all opinions are 100% my own.
To the Cavicchioli family, Life is Sweet. It's this philosophy that drives the success behind the winemaker that has been cultivating vines in the Modena region of Italy for more than a century, but it wasn't until 1928 that Umberto Cavicchioli began bottling the wine under his own family name. Thus begun their journey to becoming one of the few leaders in high-quality Lambrusco and sparkling wines.
It's no secret that I am a huge lover of all things bubbly — champagne, prosecco, sparkling rosé, cava; I don't discriminate. However, I do sometimes come across a particular brand that stands out from the rest. That happened this past winter during the 2018 South Beach Wine and Food Festival, a must-do event for anyone who appreciates good food and wine and just having a good time overall. I attended a yoga event called Buddhas and Bellinis, where, after a grueling 45 minute yoga class outside of the Loews Miami overlooking the beach, we were treated to cocktails featuring Cavicchioli 1928 Prosecco Spumante DOC and Rosé Spumante (Side note: spumante means "foaming" in Italian and is a general term used for almost any type of sparkling wine made in Italy.)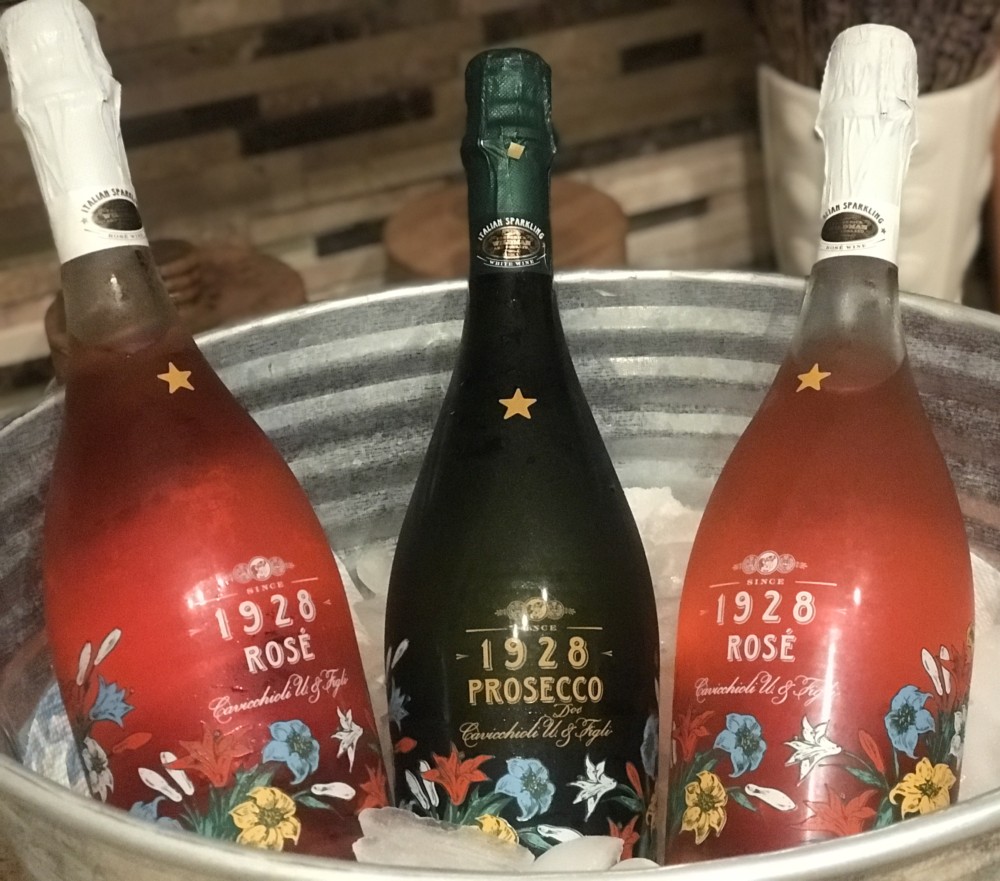 The Prosecco was being poured left and right, paired with orange juice or peach purée, for a refreshing post-yoga cocktail. It's made from 100% Glera grapes, dry, delicate and crisp. I've had my share of sparkling wines, but this was one of the most effervescent and appealing. But then I was approached by a rep pouring the rosé. It was only February, but I knew right then and there I had found my "drink of summer". The Rosé Spumante is made from 10% Lambrusco grapes, which is the principal grape grown in three Emilian provinces: Modena, Parma and Reggio nell'Emilia. It's incredibly bright in flavor, beautiful in color, and sweet without making your cheeks hurt. I went to sleep that night dreaming of downward facing dog with the sunshine on my back, and Cavicchioli 1928.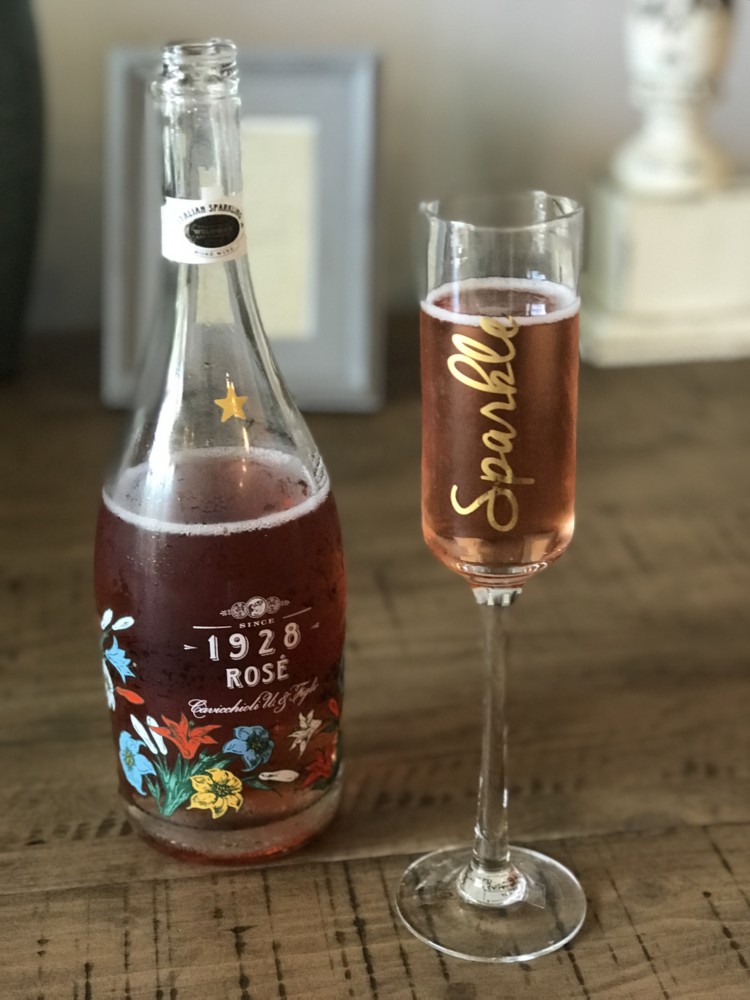 Months later, when planning a recent event where sparkling wine was needed as the featured drink, my mind immediately drifted back to that Sunday morning in South Beach, sipping on Cavicchioli 1928 Prosecco and Rosé. Both of these varieties are perfect during the summer, with their light, refreshing notes and aromatic bubbles. Cavicchioli even categorizes these particular sparkling wines from their collection as "festive", describing them as "bubbles to open the doors of conviviality […] good to drink and beautiful to watch". That couldn't be more spot on — what better thing to do than share a glass (or two) of Cavicchioli 1928 with friends. It'll most certainly liven up any party, as it did with mine, and even the bottles beg to start a conversation with their decorative silk-screened flower labels. So many of us choose a wine for its label — at least I know I do — so that is always one of the first things I notice about a bottle, and Cavicchioli 1928 hits the mark.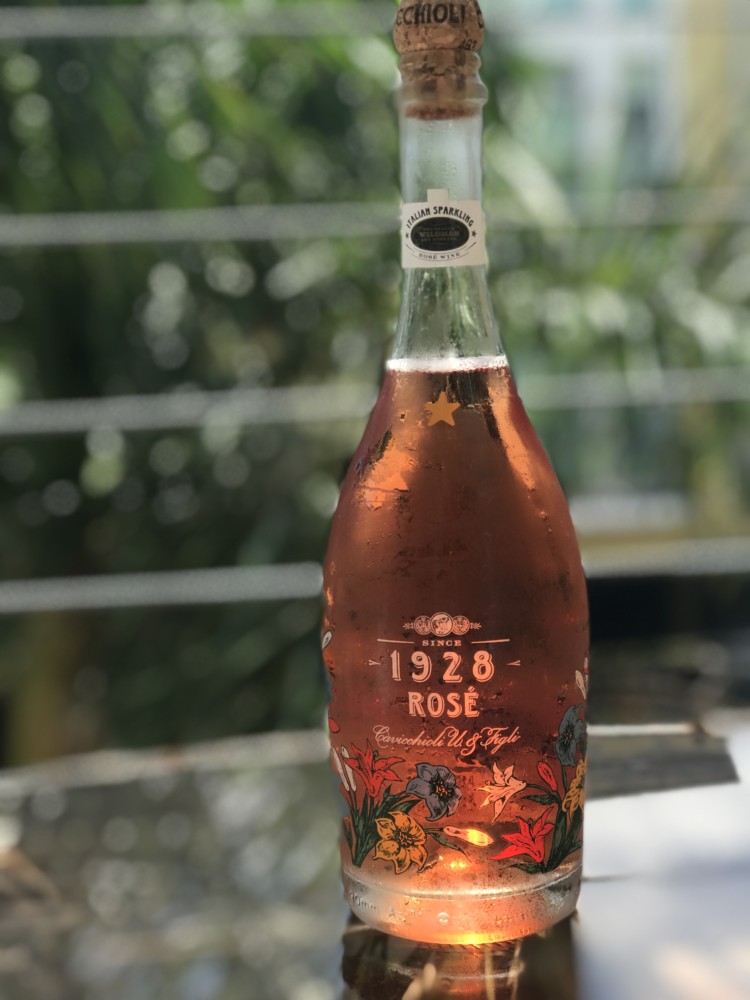 The Prosecco and Rosé are meant to be drunk as an aperitif, and both go well with seafood and fish-based dishes. Not surprisingly, both paired perfectly with the shrimp cocktail, sushi, sashimi and sesame-seared tuna platters at the event. It was a delicious and successful combination, one that I'd be happy to share with friends again and again.
Want to learn more about Cavicchioli and other varieties distributed by Frederick Wildman & Sons? Visit their website and be sure to follow on social media: Facebook, Instagram, Twitter and You Tube.