When I crave Italian food, I only want the good stuff. I love classic Italian dishes like risotto, gnocchi, and mussels marinara. I try not to eat pasta too often, but when it's an Italian night, it's hard to say no. I'm pretty partial to homemade pizza too. Who wouldn't be?! Warm Italian bread fresh out of the oven with a little olive oil and herbs for dipping… Ah, okay, must stop now before drool gets all over my keyboard…

Obviously, Italian food gets a thumbs up from me, and probably from most of you, too. Lucky for all of us, we're right in the middle of Publix Italian Days! There are tons of recipes and savings available at Publix from General Mills and ConAgra brands like Progresso, Green Giant, Pillsbury and Hunt's Tomatoes. The sales end March 5th, so you've got to act quickly to take advantage of all the coupons and sales going on.



Look for the in-store coupons at your local Publix and save $2 on Publix Chicken or Publix Hot or Mild Sausage with the purchase of any 4 items from the following brands: Progresso® Bread Crumbs, Progresso® Broth, Progresso® Artisan Soup, Progresso® Recipe Starters Cooking Sauce, Hunt's® Crushed Tomatoes (28-29 oz) and Hunt's® Diced Tomatoes (14.5 oz). You can also save $1 on any 2 Green Giant® Frozen Boxed Vegetables (7 – 10 oz), 3 Pillsbury® Refrigerated Breads, any 5 Hunt's® Sauce, Paste or Purée, and any 4 Hunt's® Tomatoes (14.5 oz). There are even more coupons available on everydaysaver.com/publix. Save $1 when you buy any 5 Yoplait® Greek 100 Blended Yogurt, save $.40 when you buy any 2 Pillsbury® Crescent Dinner Rolls, and save $.50 when you buy 1 Progresso® Recipe Starters pouch.
And now saving has gotten even easier! Instead of clipping coupons, you can save instantly at the register. Log-in or create an account to access coupons at publix.couponselectionpage.com/saml/login and save $1 when you buy 5 Yoplait® Greek 100 Blended Yogurt, $.50 when you buy any 2 Pillsbury® Crescent Dinner Rolls, and $.50 when you buy 2 Progresso® soups.
With all these great Italian ingredients at my on hand, you'd think I'd want to make a classic Italian dish…spaghetti or something traditional like that. But I decided to go the sweet route and make an Italian dessert. I'm not a fan of tiramasu or Italian cheesecake, but this recipe for Strawberry Lemon Supreme caught my eye.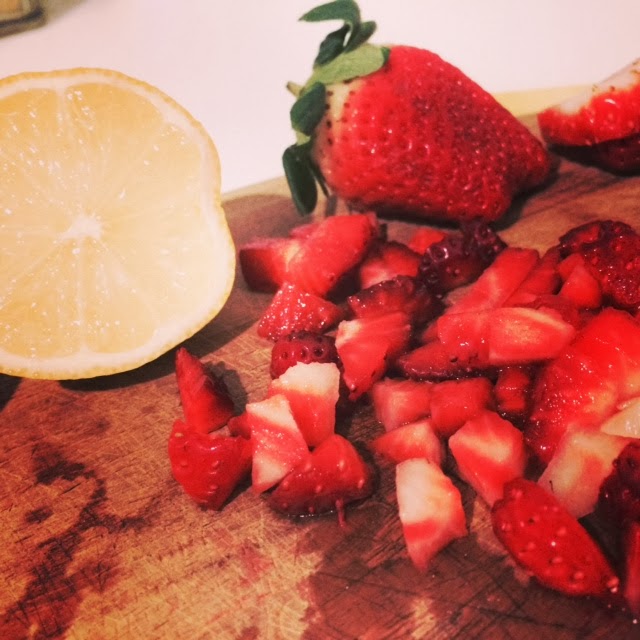 If you know me, you also know that I do not like citrus in my dessert. So why would I choose to make something with lemon? I guess it's time to step out of the box, and try something new! It's a simple dessert that really requires almost no work at all. You don't even have to bake a cake. But I did. Because that's what I like to do. Using store-bought cake just isn't fun for me.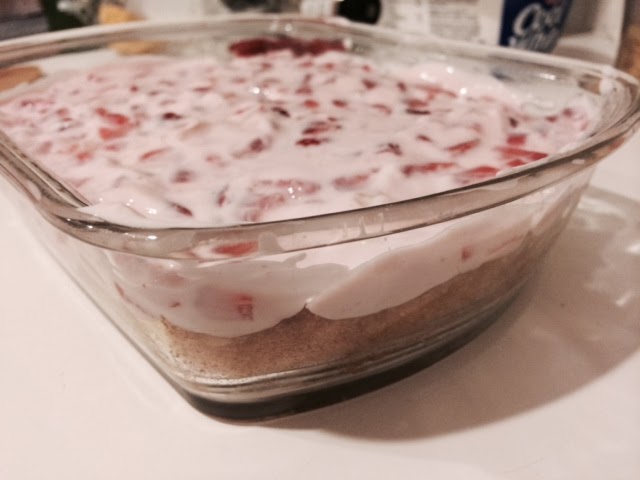 Strawberry Lemon Supreme
adapted from Publix Viva Italia recipes
1 box Duncan Hines Lemon cake, prepared according to package directions
4 oz fat free whipped topping, softened
1 pint fresh strawberries, sliced
1/3 cup Italian Sweet Creme coffee creamer
1 container fat free vanilla Yoplait Greek 100
Arrange prepared cake in a square serving dish.
Combine yogurt and sliced strawberries and spoon mixture evenly over the cake. Spread whipped topping evenly over the strawberry mixture.
To garnish, crumble the remaining cake slice around the border and add sliced strawberries on top. Chill in the refrigerator for at least 90 minutes or leave overnight.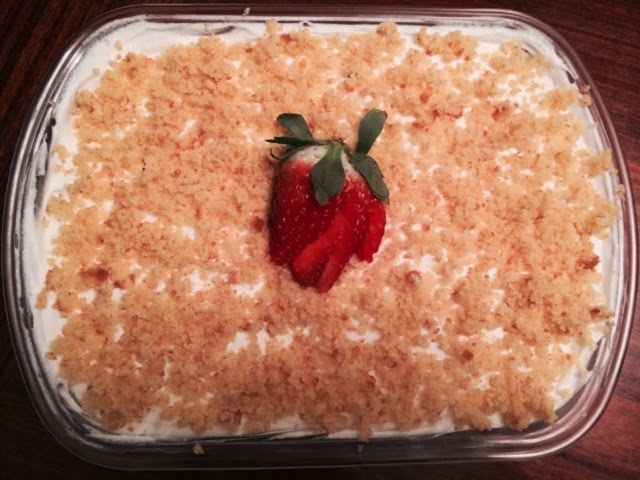 Disclosure: The information and prize pack have been provided by Old El Paso® through Platefull Co-Op. I received a Publix gift card, as well as an apron and cooking utensil as compensation for participating in this campaign. The recipe I made is from the Publix Viva Italian campaign website. As always, all opinions are my own.