Never miss a bite! Sign up here to receive new recipes and reviews straight to your inbox.
Disclosure: This post has been sponsored and compensated by Stonyfield Organic. As always, all opinions are 100% my own.
If you look at my calendar, your mouths may drop, your eyes may widen and your heart may flutter — it's crazy packed, all the time. When I get the chance to relax, I make sure to take the moment to breathe, be present, and appreciate the life I live.
That's why this month's partnership between the Stonyfield Organic bloggers and sustainable clothing line, prAna, resonated with me. We are celebrating #TheWholeYou and creating moments where we don't need to worry about what's in our snacks OR in our outfits. Time is better spent embracing relaxation and being our authentic selves. When you're snacking on Stonyfield Organic's whole milk Greek yogurt, you know exactly what you're getting. There are no pesticides, artificial hormones, antibiotics or GMOs. It's just thick, rich, delicious yogurt made from cultured pasteurized organic whole milk. You get the same kind of authenticity when you wear prAna's clothing too. prAna uses material from sustainable sources and partners with companies and factories that adhere to strict safety and efficacy guidelines. The materials used are organic cotton, recycled wool and polyester, hemp, and responsible down, which has to do with protecting animal welfare from source to product.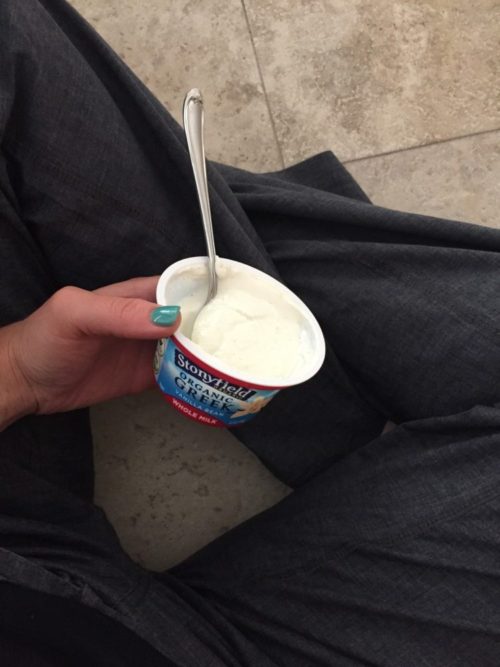 Sure, I love to get dressed up all fancy for a night on the town, but I also really love chilling in something super comfy — extra points if it's cute enough to wear out of the house! I am currently obsessed with prAna's Mantra pant. Made from a blend of soft hemp and stretch fabric and trimmed with organic cotton, these relaxed-fit pants are incredibly comfortable. They make me feel good, just like Stonyfield Organic whole milk Greek yogurt! The two go hand-in-hand. Want your own pair of prAna Mantra pants? Sure ya do, and I bet there are plenty other things you'll want to get your hands on too. Now through May 31st, you can save 15% on your entire prAna purchase when you use the promo code WHOLES17TBB.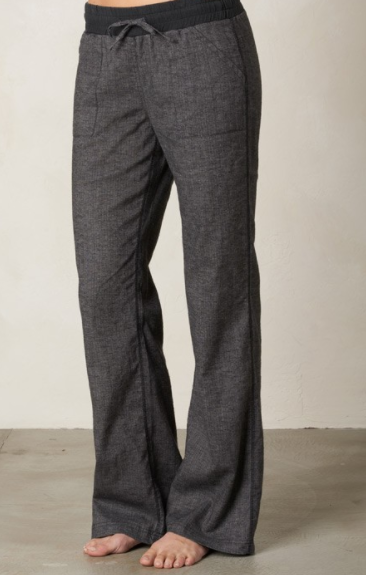 It's time to look good, feel good, and eat good with your new comfy prAna clothing and a bowl of Stonyfield Organic whole milk Greek yogurt. What do you like to pair your yogurt with? I'm a berries girl, and right now I'm big into blackberries. Leave me a comment and let me know your favorite combination!