Never miss a bite! Sign up here to receive new recipes and reviews straight to your inbox.
Celebrate the Mexican tradition, Day of the Dead, with a unique and refreshing cocktail using Casa Noble Crystal Tequila — Tequila Mojito!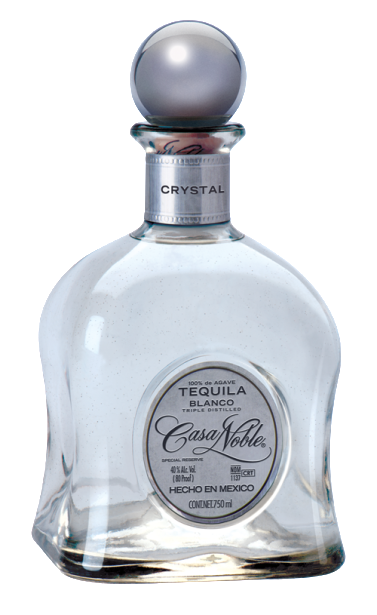 My two favorite cocktails are mojitos and margaritas, so when Casa Noble Tequila invited me to create a cocktail to celebrate the Day of the Dead, I knew exactly what I'd be making. Day of the Dead is a Mexican tradition where it is believed that the dead return from the underworld. If I remember correctly, there was a music video I watched back in elementary school that taught us about this traditional holiday. The little movie took place in a graveyard, and it was a beautiful classical tune…I can't remember what it was called at all or who the composer was, but I remember loving it. Do I sound crazy? Someone please tell me they know what I'm talking about…
Where were we? Oh, right. Tequila Mojitos. The best of both worlds! I really hate tequila on its own. I don't understand how people take shots of it. I've been offered, and the second that shot glass reaches my nose and I can smell the tequila, I'm out. But mixed into a margarita? I'm all in. All that lime juice and some kind of sweetener definitely take the edge off the tequila and allows me to completely enjoy it's complexity. I opened this Casa Noble Crystal Tequila, expecting to gag at the smell, and was instead met with a sweet and buttery smell, with hints of citrus. It was — dare I say? — pleasant!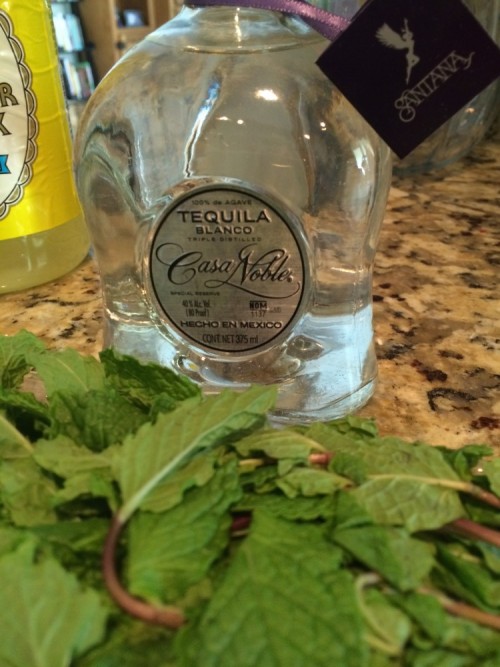 This Casa Noble Crystal Tequila is crystal clear — hence the name — and carries aromas of raw and cooked agave, citrus, mango and pepper. It's taste is just as approachable. Buttery, sweet, and a tiny bit spicy. It's clean, smooth, and made a straight-tequila hater like myself actually consider taking a shot.
But then I remembered my Tequila Mojito and stuck to the original plan.
Margaritas and mojitos are both super refreshing, perfect-for-day-drinking cocktails. It's only fitting to combine them into one super cocktail?! Mint, lime, sweet and sour mix, club soda, and of course the shining star, Casa Noble Tequila — Bottom's up!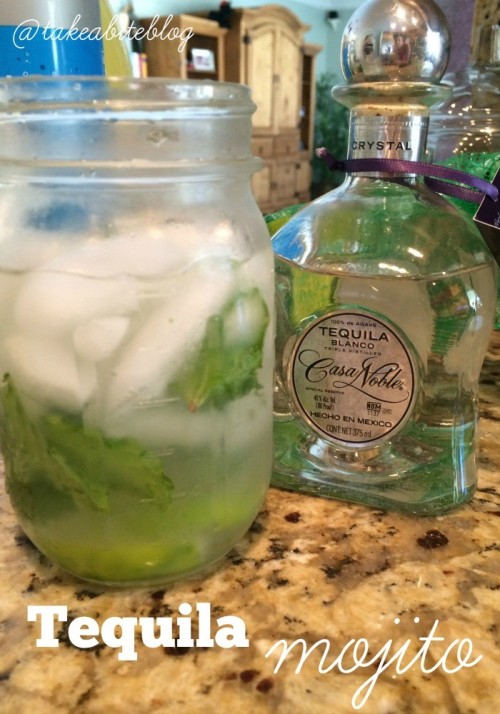 Celebrating #DayoftheDead with Casa Noble Tequila
Author:
Celebrate the Mexican tradition, Day of the Dead, with a unique and refreshing cocktail using Casa Noble Crystal Tequila — Tequila Mojito!
Ingredients
3 lime wedges
6-7 fresh mint leaves
1 packet stevia
2 oz. Casa Noble Crystal Tequila
ice
2-3 tbsp sweet and sour mix
lime juice
club soda
Instructions
Add the lime wedge, mint leaves, stevia, and tequila to a mason jar.
Use a wooden pestle to muddle the ingredients at the bottom of the glass.
Fill the mason jar with ice 3/4 of the way.
Add the sweet and sour mix and a splash of lime juice.
Fill the rest of the glass with club soda.
Place the lid back on the mason jar and shake to combine.
Disclaimer: I received a gift card as well as a 375 mL bottle of Casa Noble Crystal Tequila to use for creating this recipe. As always, all opinions are 100% my own.