Never miss a bite! Sign up here to receive new recipes and reviews straight to your inbox.
Use the Cheerios Publix coupon and Florida OJ Publix coupon provided below to save money and make #BetterBreakfast choices!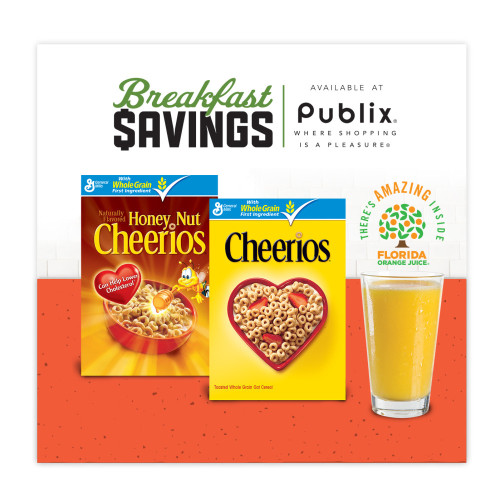 We've all been told time and time again — breakfast is the most important meal of the day. If that's the case, why do so many people skip it?! Maybe you wake up with just enough time to get yourself ready for school, work or whatever responsibilities you have and you just don't have the time to whip up something to eat. There are plenty of make-ahead breakfast ideas that you can fix up the night before and stash in the fridge for easy grabbing in the morning — things like homemade granola bars or a fruit smoothie. But if you have a little extra time to sit down at the table, and you just want something simple, quick and super easy to jumpstart your morning and fuel you up for the rest of the day, Cheerios and 100% Florida OJ are the key!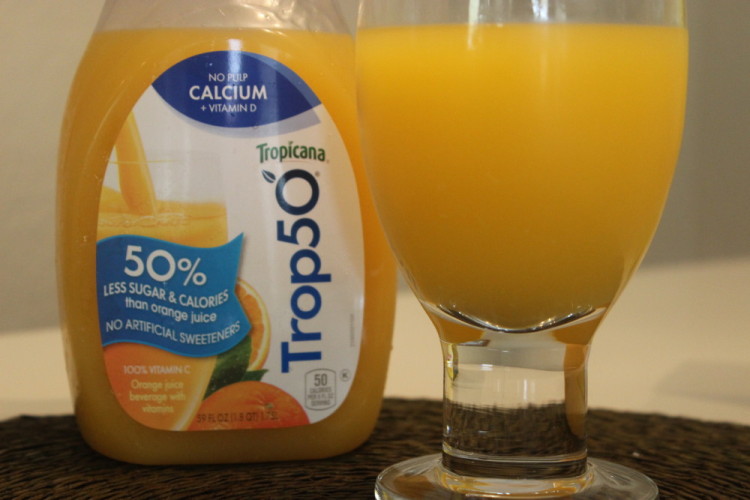 Wholesome #Cheerios and refreshing, nutrient-dense Florida orange juice provide a #BetterBreakfast for those mornings when making pancakes or an omelette is totally not happening. 100% Florida orange juice helps you to maintain a healthy immune system and is full of vitamin c, potassium, thiamin and folate. #Cheerios, made from whole-grain oats, have no artificial flavor or color, are low in fat and cholesterol free — and there's only 1 gram of sugar per serving! So many cereals nowadays are loaded with sugars, it's nice to see that our beloved #Cheerios hasn't given in to that sweet hype!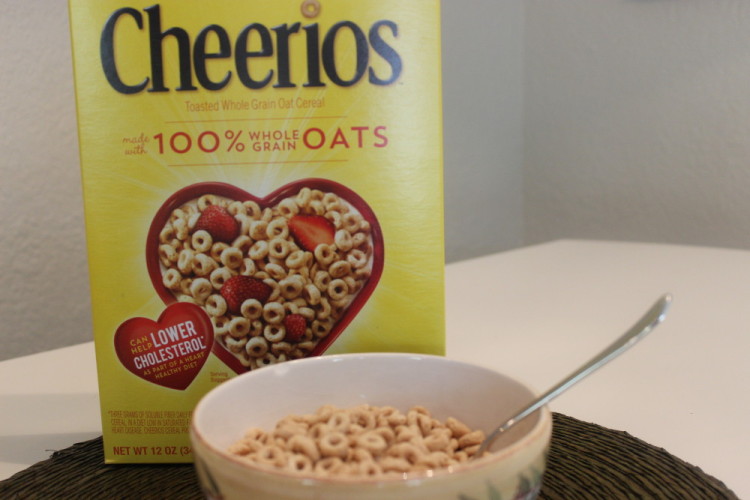 A simple breakfast at my kitchen table? A bowl of #Cheerios with unsweetened almond milk and a glass of my preferred 100% Florida orange juice — Tropicana Trop50. One of my gripes with juice in general is all the sugar (see my rant above about cereal too) but Tropicana's Trop50 has 50% less than regular OJ and still has all the same benefits!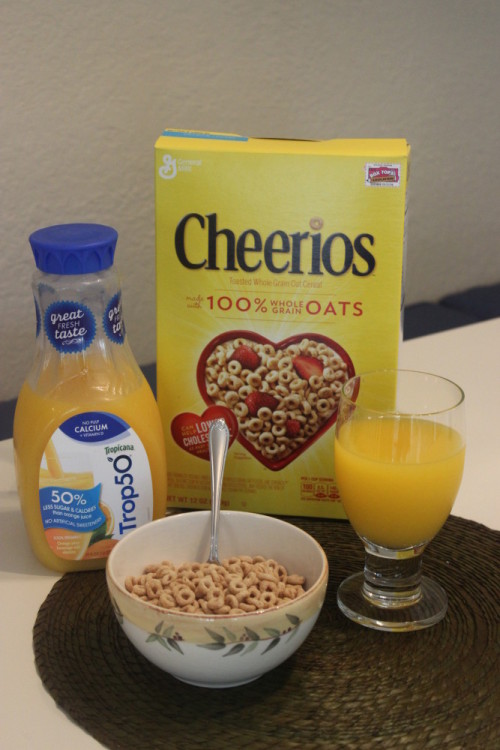 You can save $2 when you buy any (1) 10.9 oz. or larger box of Cheerios and (1) 59 oz. or larger 100% Florida orange juice in Publix right now OR download your digital coupons here! Make sure to visit Cheerios on Facebook and share your love of Cheerios breakfast ideas!
Start building your #BetterBreakfast routine with #Cheerios and 100% Florida orange juice! Enter the giveaway to win $15 in Paypal cash using the rafflecopter widget below.