Didn't get enough brunch yesterday? You're in luck, because we're back with more Brunch Week!
Today I'm giving you more an idea for brunch rather than a real recipe, because well…this was an epic recipe failure for me. It started out as a great idea — cheese fondue in my crockpot. I have a tiny one with two sections, so I planned on making two kinds of fondue. Swiss and cheddar cheeses would go in one with a Belgium beer, and gruyere and fontina cheeses would go in the other with a Chilean sauvignon blanc. Amazing, right? You're drooling, aren't you?


The kicker… I made this during the week of Passover. If you know about Passover, you know we cannot use flour. Every single fondue recipe I found used flour as a thickener, but for some reason I thought I could get away without it. Cheese melts and gets thick, right? It made sense in my mind. Uh…nope. Maybe it would have worked if I had let it sit in the crockpot for much, much longer…but it came time to eat and it was just not melted or thick at all. I started to panic. Do I toss it and just forget about making the fondue I had promised my roomies that day? This would also mean I'd be throwing away the money I had just spent on cheese and that beer and wine (though Total Wine saved me there with a $1.29 bottle of beer and $4.99 bottle of wine).

I transferred both of the cheese mixtures to two pots on the stove and stirred in flour. I broke Passover because I didn't want to waste $30 worth of cheese. Oh well. It was the only time. Other than that one moment, I kept it the entire eight days. I didn't even dip bread into the cheese — only veggies! Lots of them too. Some of our Brunch Week sponsors sent us fresh vegetables right from their farms. Thanks to Grimmway Farms for three bags of carrots, and Baloian Farms for the mini bell peppers! Veggies drenched in cheese is the way to go!

Cheese fondue is an excellent brunch idea. Set out wooden skewers for guests, and a platter full of veggies, pretzels, bread, crackers, or slices of apples or other cheese-friendly fruit and you have a beautiful brunch spread!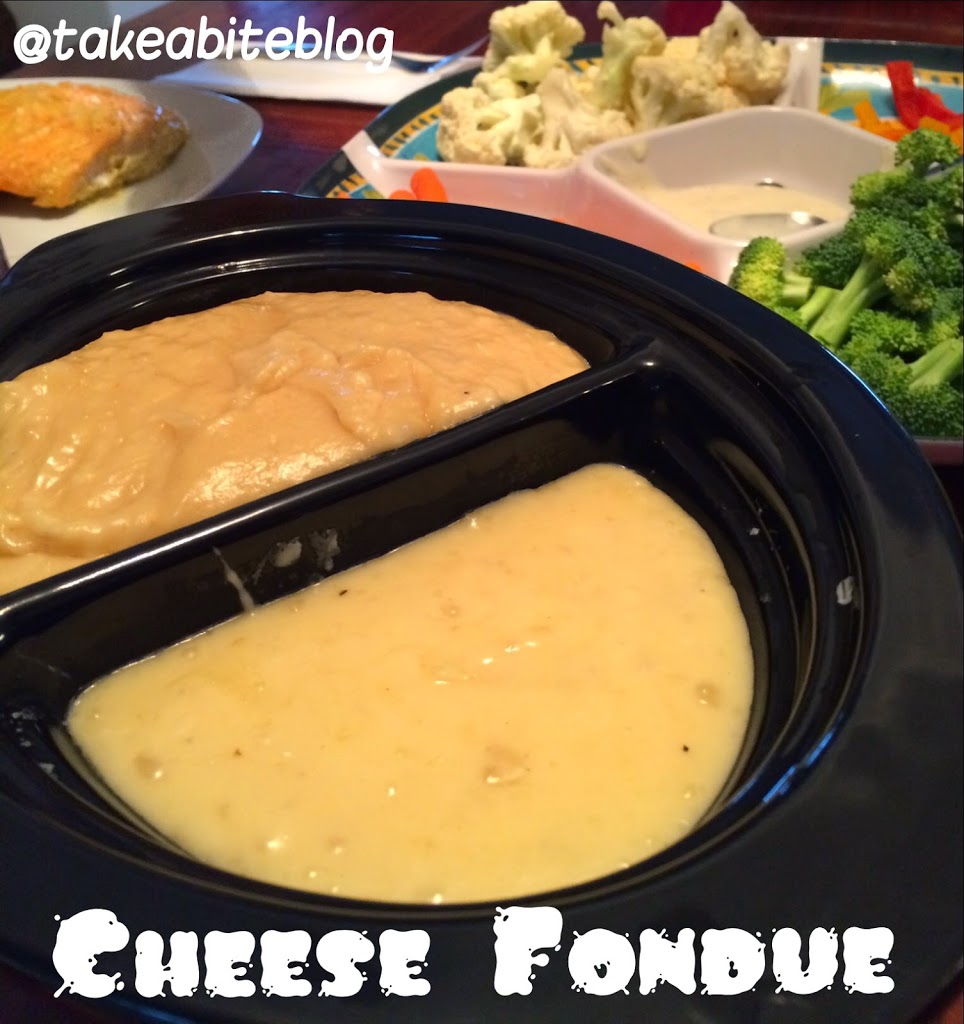 Brunch Beverages:
Brunch Eggs:
Brunch Mains:
Brunch Sides:
Brunch Breads and Desserts:

A huge thank you to all our amazing #BrunchWeek sponsors. Please follow these lovely folks on their social media sites:


Bob's Red Mill – Facebook, Twitter, Pinterest, Instagram
Whole Foods Market Orlando Faceboook, Twitter, Pinterest, Instagram,
Stemilt – Facebook, Twitter, Pinterest, Blog
Baloian Farms – Facebook
Woot Froot – Facebook, Twitter, Pinterest
Vidalia Onion – Facebook, Twitter, Pinterest
Grimmway Farms – Facebook, Twitter, Instagram, Pinterest
Bonne Maman – Pinterest
Disclaimer: California Walnuts, Bob's Red Mill, Oxo, Dixie Crystals, Whole Foods Market Doctor Phillips, Grimmway Farms, Woot Froot, Vidalia Onion, Baloian Farms, Stemilt and Bonne Maman are providing the prizes free of charge. I have received product related to these brands to use for #Brunchweek. All opinions stated are my own.