Cherry Pie is taken to a new level with this Cherry Almond Crumb Pie, a fresh cherry filled pie generously sprinkled with an almond-oat crumb topping. Who needs canned cherry pie filling when you can make your own?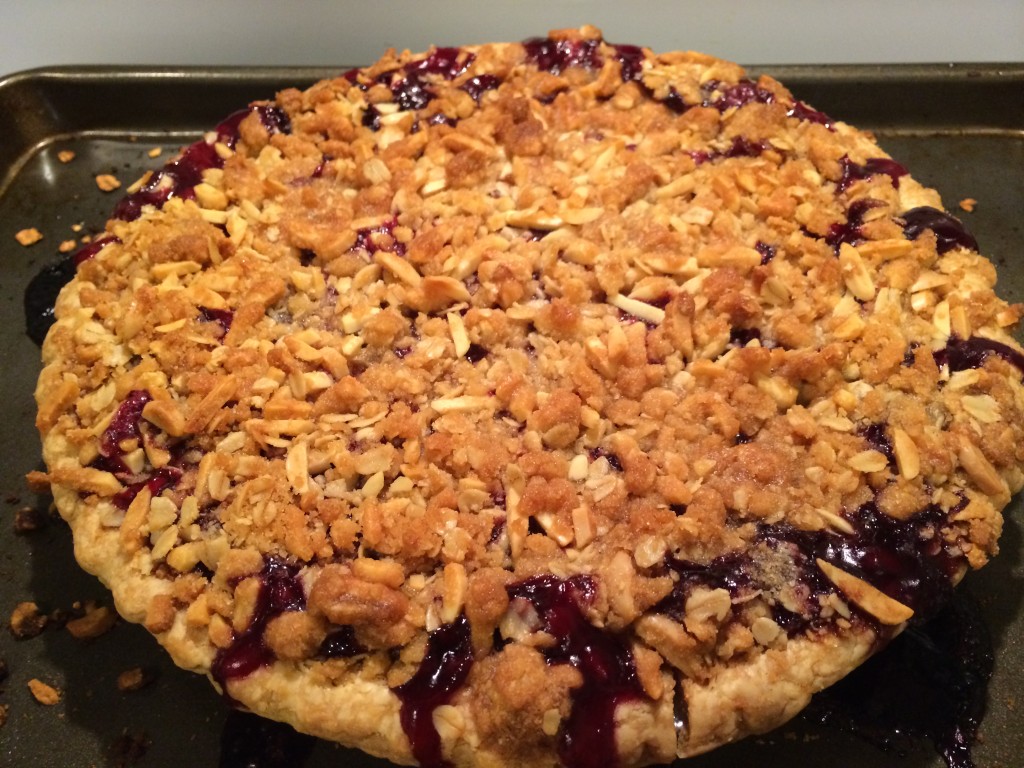 My world was just turned upside down. I finally bought this cherry pitter and nearly fell in love! Aside from the fact that it looks like I had committed some serious crime in my kitchen, I am totally smitten with my new kitchen gadget. Not only was it a huge timesaver while making this Cherry Almond Crumble Pie, but it was kinda fun. If only I had it when I made those Cherry Coconut and Chocolate Chip Blondies I told you about yesterday…
I have never made a cherry pie before. I attempted to make these weird little mini cherry pies a while back when I first started blogging, but they used canned filling and weren't the prettiest things I've ever made. But this cherry pie? A world of difference! My roommate had her family over for Father's Day BBQ last month and our friend Jesse was in charge of dessert. She brought this pie. We all basically died over how delicious it was. We had pineapple upside-down cake and even a chocolate ganache cake, but the cherry pie was gone almost as fast as it went out on the table. Those other desserts didn't stand a chance next to this winner. So natrally I had to bug her for the recipe she used from Allrecipes and make it myself. I didn't change anything about the recipe for my Cherry Almond Crumble Pie, except that I cheated and used pre-made frozen pie crust. Whatever. I love that little Pillsbury Dough Boy!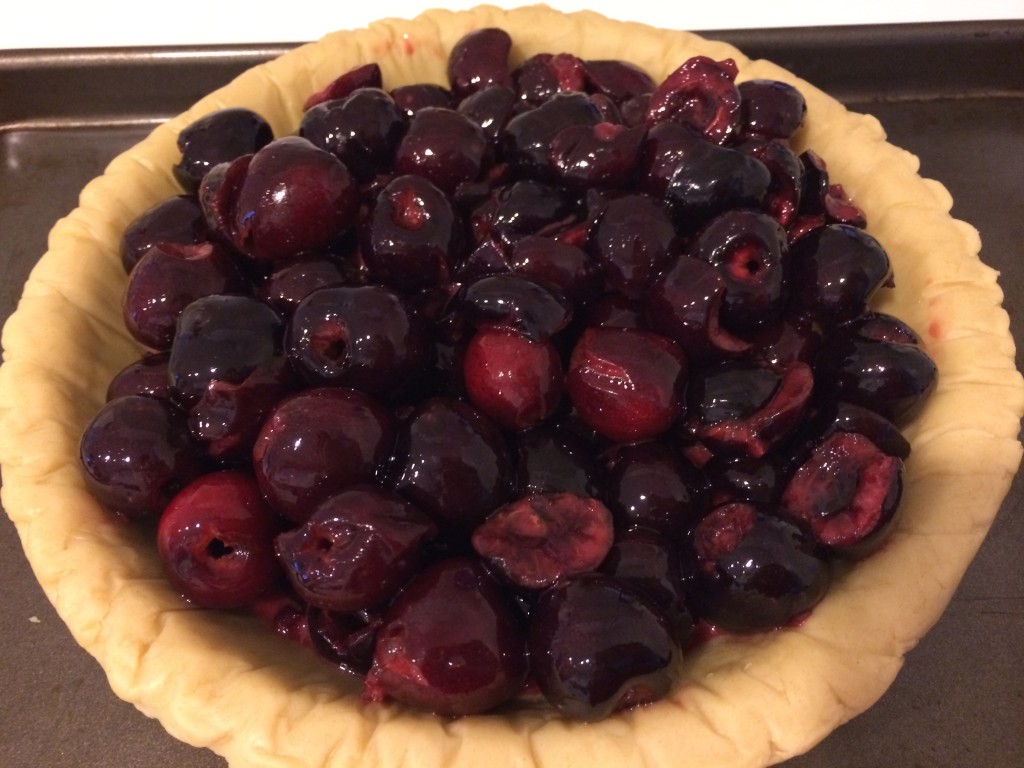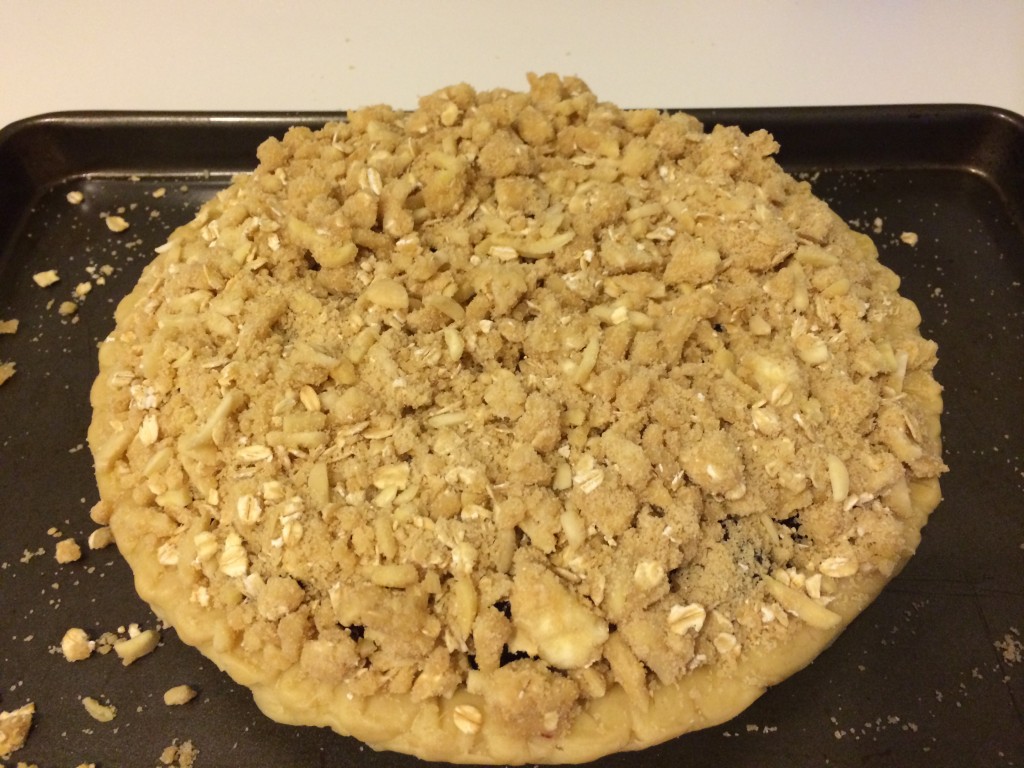 I'm kind of jealous of my #LeftoversClub partner for this month, Charlotte Turtle from Pickle. She gets to have the first-time experience with this Cherry Almond Crumble Pie just like I did last month. Charlotte's blog is more than food — she's got everything from crafts and gardening to music and sewing on her site. She's a jack of all trades! One of the things I like most about being in the #LeftoversClub is getting to meet these awesome bloggers each month. If you want to participate in our monthly food swaps, check out The Leftovers Club and sign up!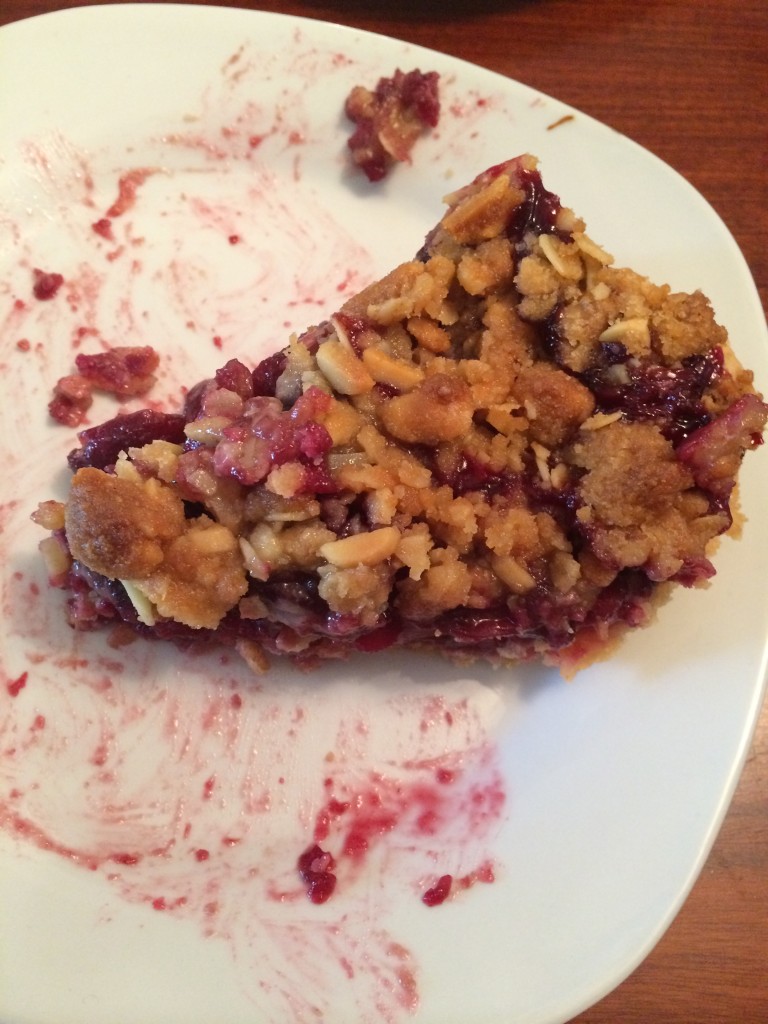 Now please stop everything you're doing and make this Cherry Almond Crumble Pie. It takes about 30 minutes to prep and an hour and 15 minutes to bake. So it may require some planning ahead timing-wise, but it's so freaking worth every minute spent in the kitchen. You'll thank me later.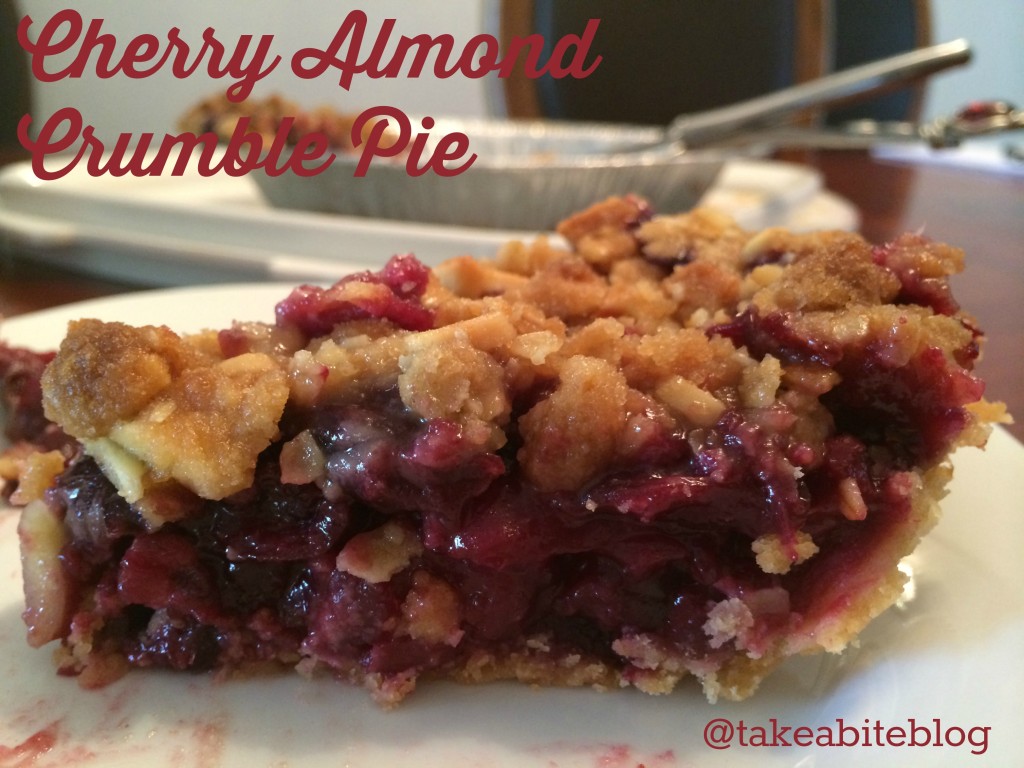 [yumprint-recipe id='6′]Here are all the yummy treats circling around the global today…
Disclaimer: This post contains Amazon Affiliate links to products I love to use. If you click through the link and purchase one of these items, I will receive a small percentage of the sale price. It's the little things like this that help me to continue bringing you yummy treats. Thank you in advance for helping out Take A Bite Out of Boca with your purchases through Amazon.