Cherry Coconut and Chocolate Chip Blondies. Say that five times fast. Now pause, take a bite of the dessert whose title you just stumbled over, and relish in all of its amazingness. Yep, it's cherry season alright, and I'm ready to go cherry-crazy!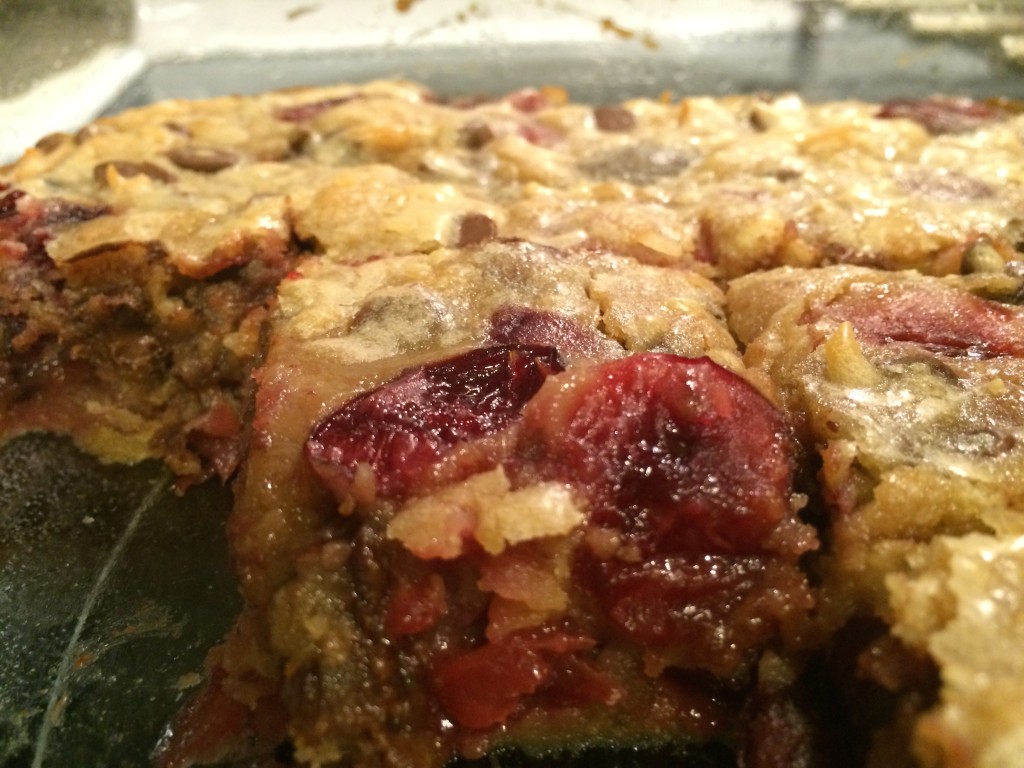 There was actually a time in my life when I didn't like cherries. Was I crazy? Probably. Maybe it was the fact that there's a pit, and you can't just chew and swallow like you can with grapes, blueberries or other small, round fruit. It doesn't matter though because now I love them, especially paired with chocolate!! But really, when don't I like something that's paired with chocolate…?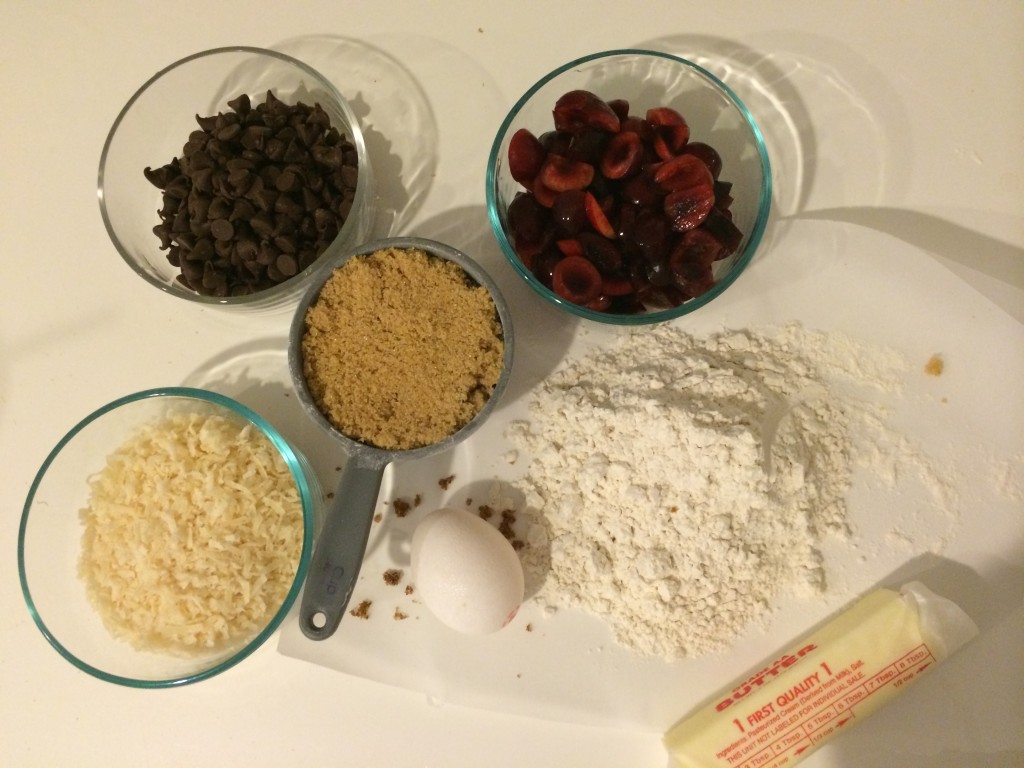 I made these Cherry Coconut and Chocolate Chip Blondies for my dad because he's a cherry fanatic and I needed something over-the-top to send him for Father's Day (I'm so behind on posts, I know!) I had to one-up the Salted Caramel Butterscotch Brownies I sent home for Mother's Day — and one-up, I did! Dad said he liked these even better than those rich, fudgy brownies oozing with homemade salted caramel sauce and bursting with tiny bits of butterscotch chips. My sister said she liked the Cherry Coconut and Chocolate Chip Blondies better too — since she could eat a whole one and not "feel bad." Because they have cherries. So that means they're healthy…err, healthier. Our logic when it comes to dessert is so weird sometimes.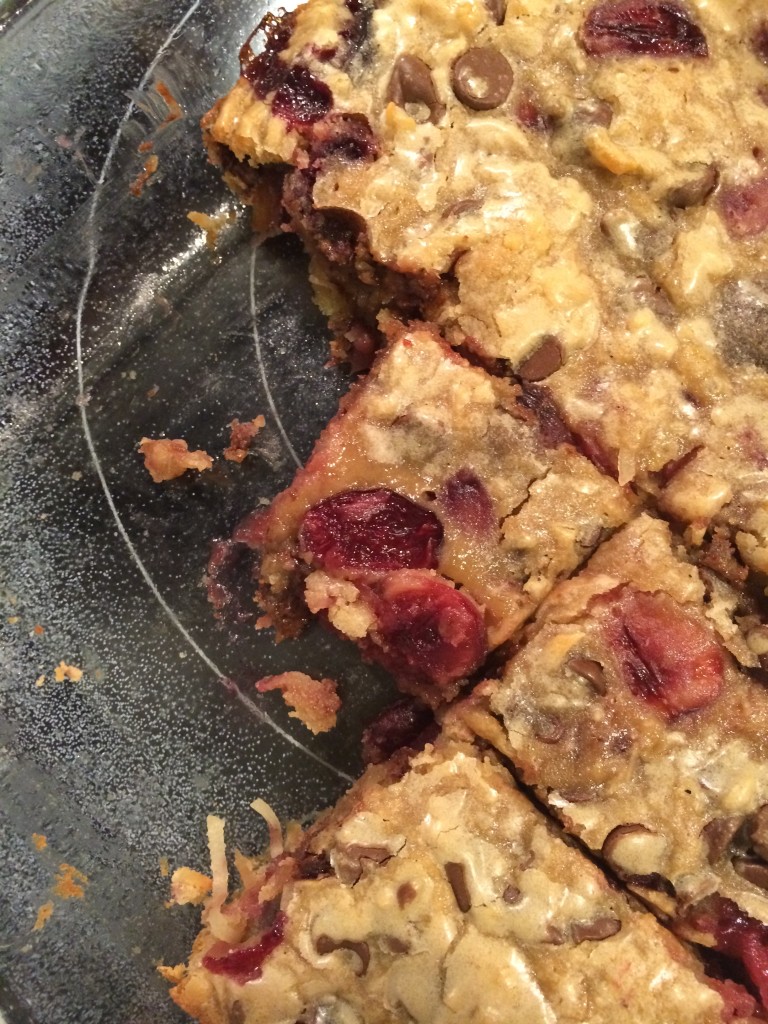 As I was searching for brown sugar in the cabinet, I found some shredded coconut flakes packed away in a container and decided to add it in last minute. Genius idea! Now we've got a good amount of texture from the coconut flakes to amp up the already-awesome cherry and chocolate-loaded batter. I usually opt for dark brown sugar when baking, but I wanted these to be lighter in color so I went for light instead. I've got a stash of Dixie Crystals sugar taking up much too much room on the shelves, but it gets used…and replenished…often.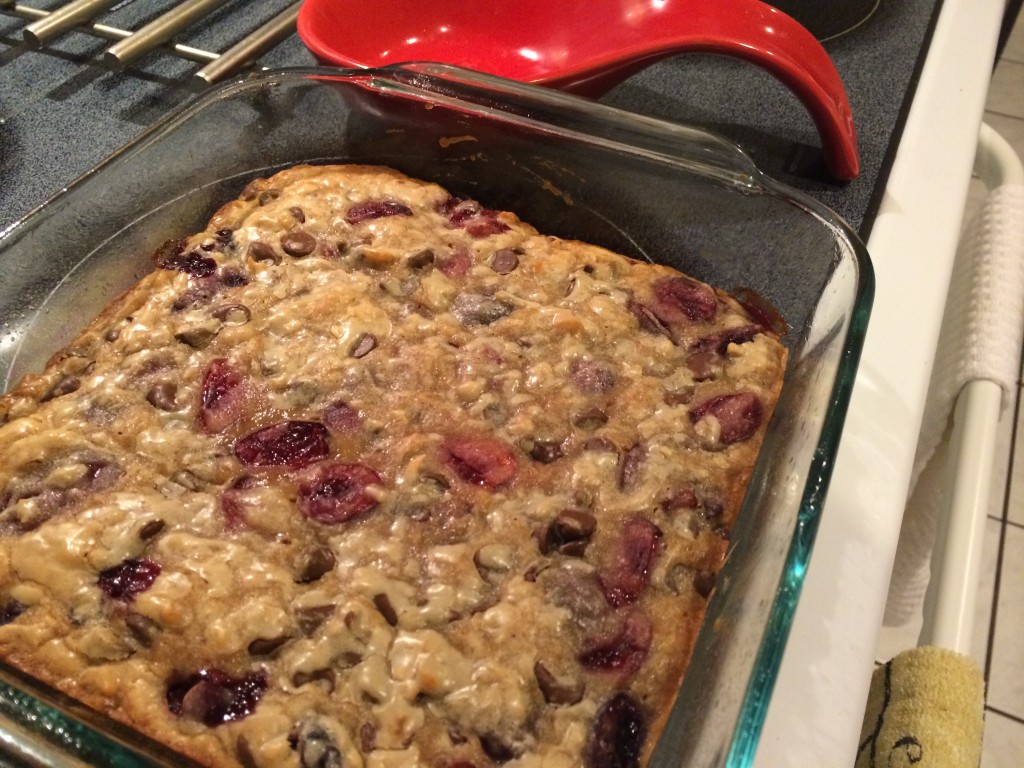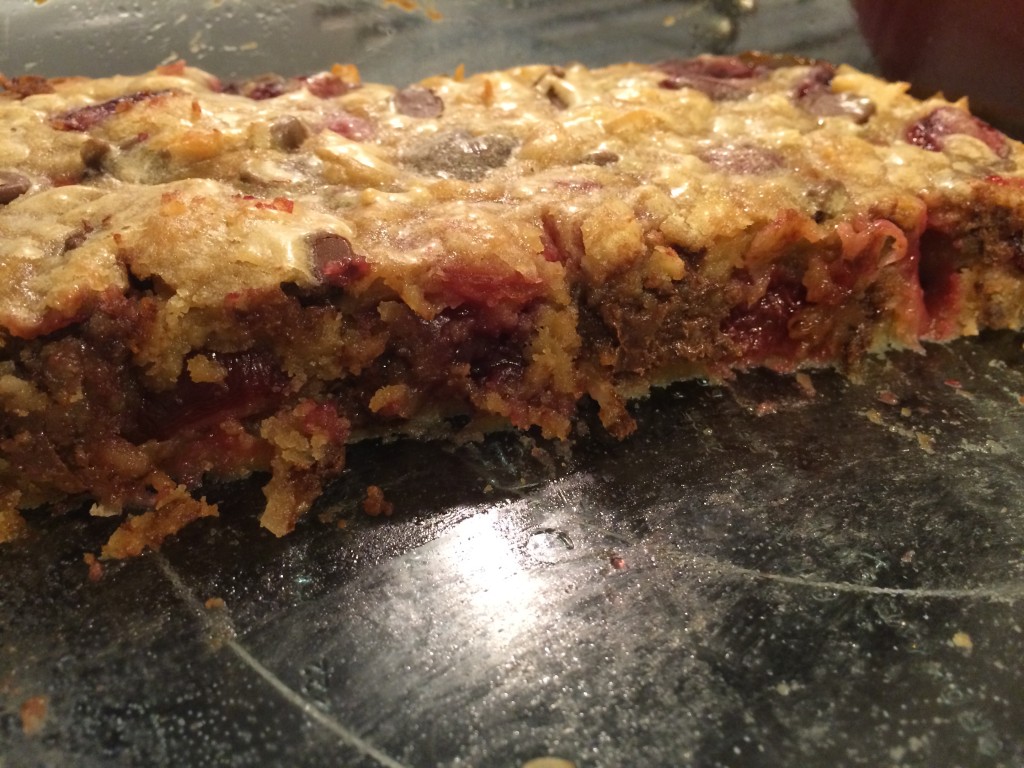 These Cherry Coconut and Chocolate Chip Blondies are under baked just a tad to keep them dense and chewy. The base is very much like a chocolate chip cookie with bits of cherry and coconut shining through. I spoil my family with baked goods, aren't they lucky?
Disclaimer: This post contains Amazon Affiliate links to products I love to use. If you click through the link and purchase one of these items, I will receive a small percentage of the sale price. It's the little things like this that help me to continue bringing you yummy treats. Thank you in advance for helping out Take A Bite Out of Boca with your purchases through Amazon.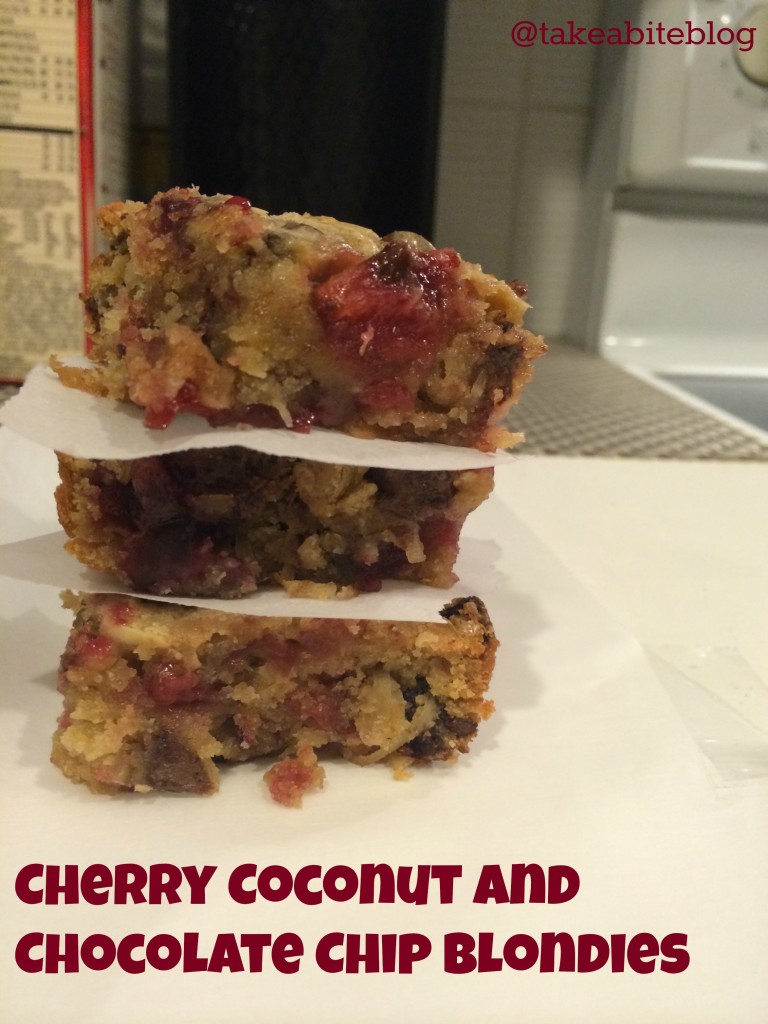 [yumprint-recipe id='4′]