Never miss a bite! Sign up here to receive new recipes and reviews straight to your inbox.
Chocolate Chip Mandelbrot is your morning coffee's new best friend These crispy, twice-baked cookies are perfect sweet treat to start your day.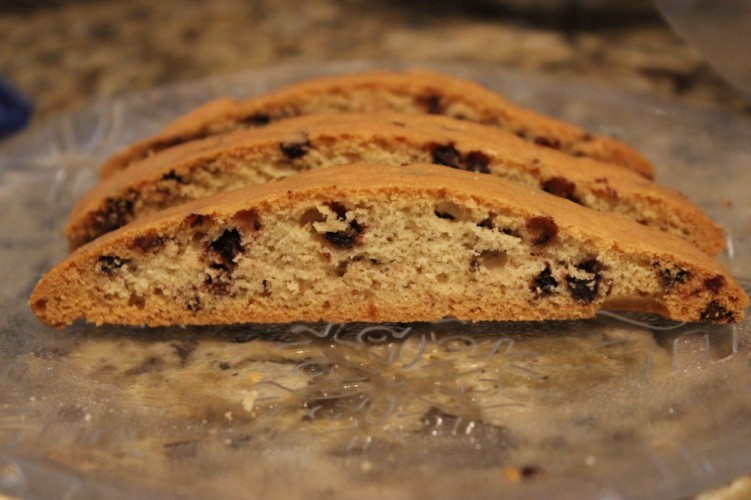 It's that time of year — the Great Food Blogger Cookie Swap is upon us. Last month, dozens and dozens of cookies made their way through UPS, Fedex and USPS as we shipped out multiple batches to our #fbcookieswap partners. Not familiar with the Great Food Blogger Cookie Swap? Food bloggers from all over the world get together to celebrate our love of cookies!
Each blogger who signs up receives the address of three other bloggers to send a dozen cookies. You also get three different boxes of cookies from other bloggers. We all post our cookie recipes, practically die over how delicious and amazing everything looks and sounds, and then revel in the amount of money we raised for the incredible organization, COOKIES FOR KIDS' CANCER, a non-profit committed to funding the fight against pediatric cancer. So not only are we getting to eat lots of cookies, but we are supporting a really awesome cause while we're at it. Our amazing sponsors sent us some swag to help with our baking — and they have even pledged to MATCH whatever we raise in donations! Special thanks to OXO, Dixie Crystals, California Olive Ranch and Brownie Brittle.
This is my third year participating and I wanted to contribute a meaningful holiday cookie. My aunt searched her recipe box and found me an old, stained, lined notecard with her grandmother's mandelbrot recipe. Mandelbrot is basically Jewish biscotti — it's that same twice-baked cookie that just tasted incredible when dunked into a nice hot cup of coffee as crumbles fall to the bottom of the cup to surprise you once you'd reached the end. Ah, it's Cookie Love<3
I have always been a little intimidated by the act of baking biscotti. But after making this mandelbrot — which I have done twice now — I have totally moved past that fear. It's SO easy! The only problem is that it takes time so you need to make sure you plan ahead before getting out the baking gear. You do need to chill your dough — preferably overnight — and obviously, there are two separate baking times. So just keep that in mind. But it should not deter you from making these tasty little treats. They are delicious!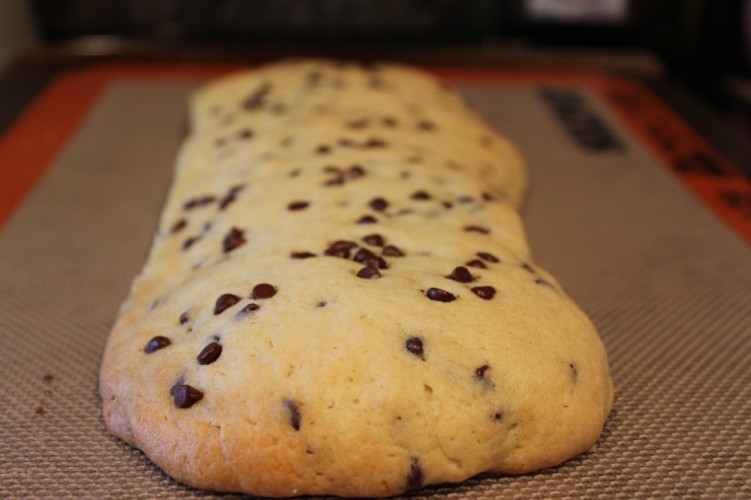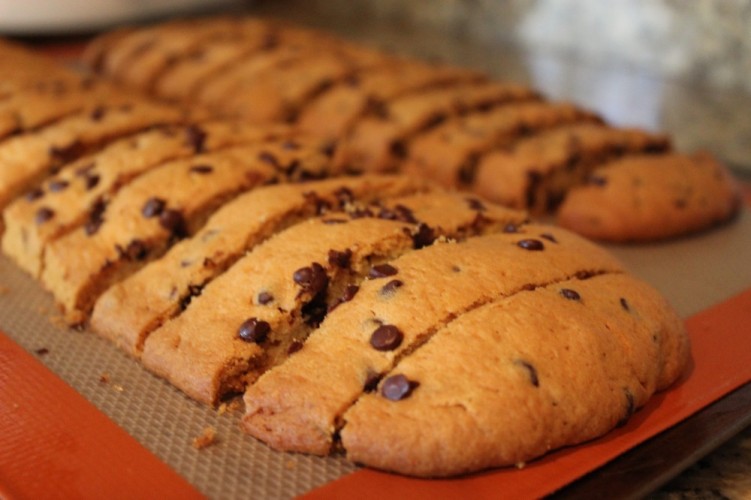 You can stick to the basic chocolate chip mix-in, or get a little wild and crazy and add things like white chocolate chips and dried cranberries, oatmeal and raisins, peanut butter or any other nut butter or creamy base, coconut flakes, nuts… The list is never-ending, really. Make Chocolate Chip Mandelbrot to gift for the holidays, but make sure to make a big batch, you are definitely going to want to save some for yourself.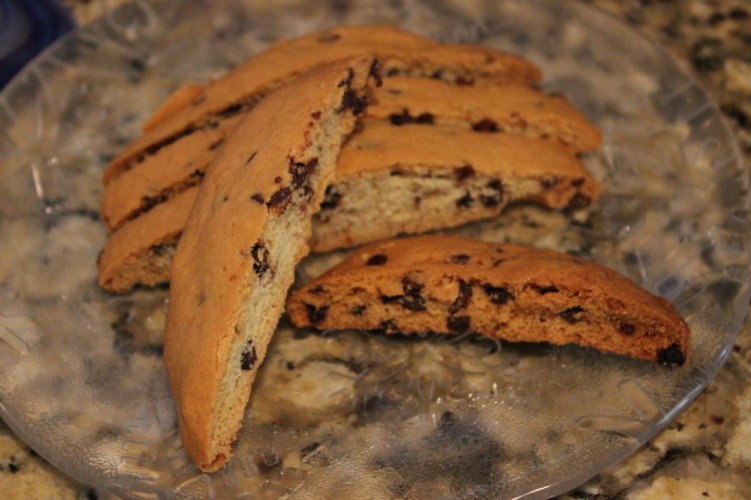 I sent off these Chocolate Chip Mandelbrot to Renee of Flamingo Musings, Aida of The Crafting Foodie and Hetal of Pretty Polymath. I hope they enjoyed!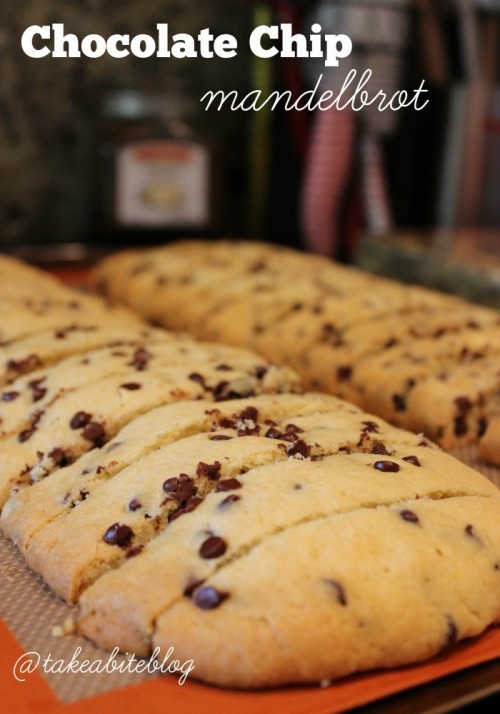 Chocolate Chip Mandelbrot #fbcookieswap
Author:
Chocolate Chip Mandelbrot is your morning coffee's new best friend These crispy, twice-baked cookies are perfect sweet treat to start your day.
Ingredients
1 stick unsalted butter, softened
2 eggs, beaten
1/2 cup granulated sugar
1 tsp vanilla extract
1/2 tsp almond extract
2 cups ap flour
1/2 tsp baking powder
1/2 tsp baking soda
3/4 cup mini chocolate chips
Instructions
In the bowl of a stand mixer, beat together butter, eggs, sugar, vanilla and almond extracts.
Add dry ingredients and mix until just combined.
Fold in chocolate chips.
Divide dough into three long, rectangular loaves about 1/2-inch high. Cover in plastic wrap. Refrigerate for at least 4 hours, preferably overnight.
When ready to bake, preheat the oven to 350 degrees.
Unwrap loaves and arrange on a baking sheet lined with parchment paper or a silicone baking mat.
Bake for 25 minutes.
Allow the loaves to cool slightly and use a sharp knife to cut into 1/2-inch slices. You can make the cookies bigger or smaller depending on your preference.
Bake again for 25 minutes.