Never miss a bite! Sign up here to receive new recipes and reviews straight to your inbox.
No flour. No oil. No butter. This Chocolate Coconut Zucchini Bread is a sneaky way to get in another serving of veggies — for dessert!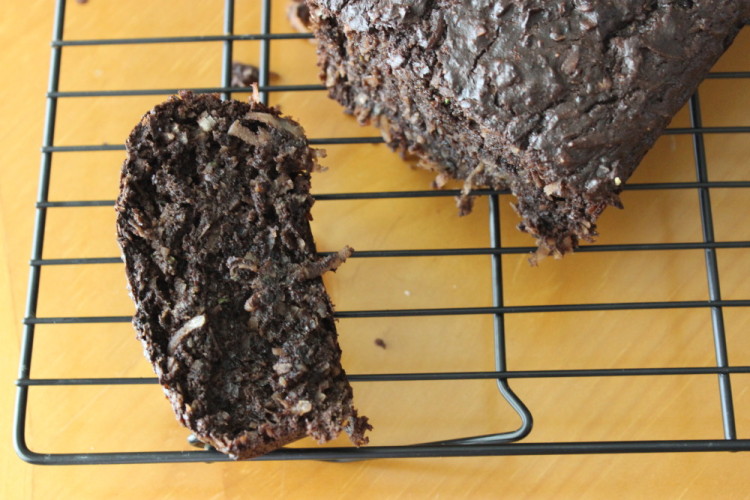 Zucchini is everywhere this season. While some people are spiralizing, stuffing and sautéing their bounty of green squash, I chose to shred it and bake it into a moist, dessert-friendly loaf of bread. I paired it with chocolate and coconut for a seemingly decadent treat, but it's really not that bad for you at all! This is a flourless and dairy-free recipe, with no added sugar! Creamy almond butter comes together with unsweetened cocoa powder, melted dark chocolate, vanilla bean paste and agave to create a silky smooth batter that looks good enough to eat. After folding in the shredded zucchini and coconut, the aromas of chocolate, coconut and zucchini blended together and I practically threw it into the oven so I wouldn't be tempted to try the raw batter!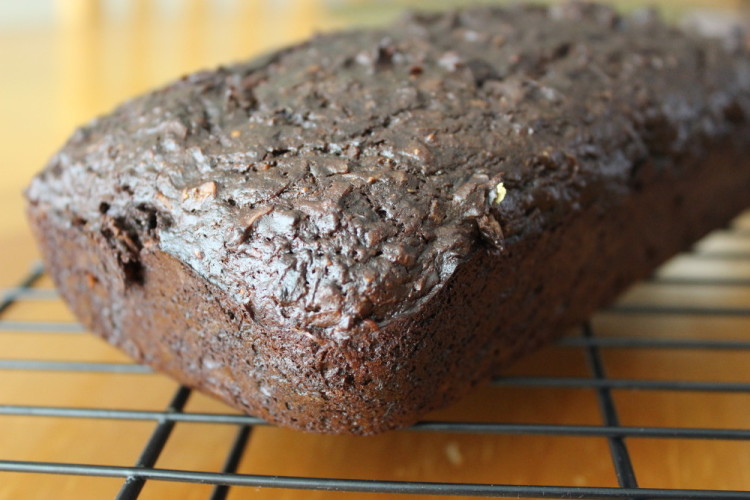 My Chocolate Coconut Zucchini Bread traveled all the way to California! I was paired up with Ginger from Stark Raving Delicious for #LeftoversClub. We've sent each other goodies before — she got my Spiked Eggnog Cupcakes and I got her Almond and Sugar Cutout Cookies. I hope she's okay with this little bit of healthy decadence coming her way!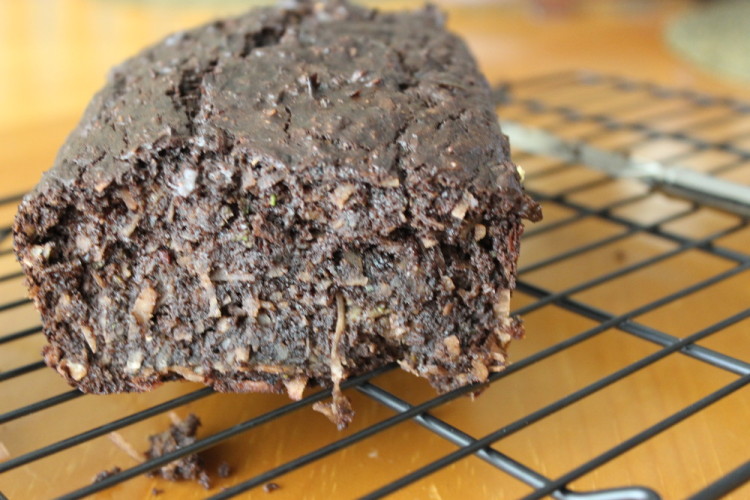 Want to join the #LeftoversClub? We've got a great group of loyal bloggers who virtually get together every month to share treats with one another. We just started adding a theme, and September is Back to School! Adding a slice of Chocolate Coconut Zucchini Bread to your child's lunchbox is a great way to sneak in some veggies. Just tell them it's chocolate coconut bread! They'll never know! 😉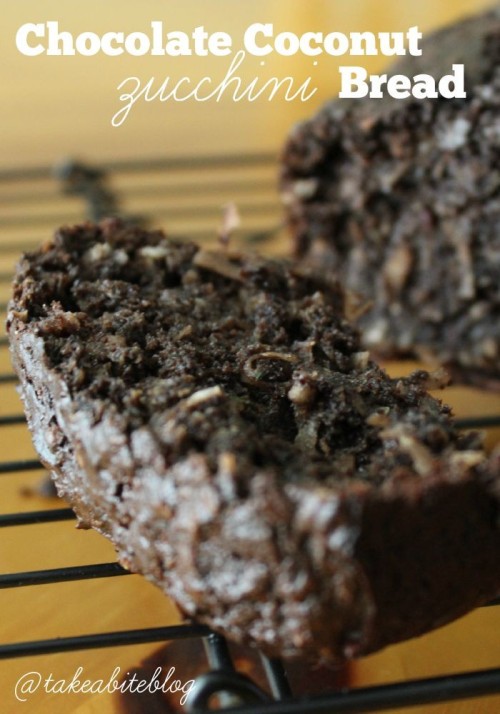 Chocolate Coconut Zucchini Bread
Author:
No flour. No oil. No butter. This Chocolate Coconut Zucchini Bread is a sneaky way to get in another serving of veggies — for dessert!
Ingredients
1 cup almond butter
3 tbsp unsweetened cocoa powder
2 large eggs
1 tbsp vanilla bean paste
2 tbsp agave
1.75 oz dark chocolate bar, melted
1 tsp apple cider vinegar
½ tsp baking soda
pinch of kosher salt
1 medium zucchini, shredded and drained
1 cup shredded coconut
Instructions
Preheat oven to 400 degrees and grease a loaf pan with cooking spray. Set aside.
Combine almond butter, cocoa powder, eggs, vanilla bean paste, agave and melted chocolate in the bowl of a stand mixer until smooth.
Add the apple cider vinegar, baking soda and salt and mix well
Fold in the zucchini and coconut and pour batter in the prepared loaf pan.
Bake for 45 minutes, or until a toothpick inserting into the center of the bread comes out clean.
Let cool in the pan for 10 minutes before transferring to a wire rack to cool completely.
Notes
Adapted from Running to the Kitchen's Paleo Chocolate Zucchini Bread: http://www.runningtothekitchen.com/paleo-chocolate-zucchini-bread/
Click here to join the club!