Never miss a bite! Sign up here to receive new recipes and reviews straight to your inbox.
Impress your friends and family this holiday with your own version of those classic egg-shaped chocolates we see every Easter season. Your Easter basket should be filled with plenty of these Chocolate Peanut Butter Eggs!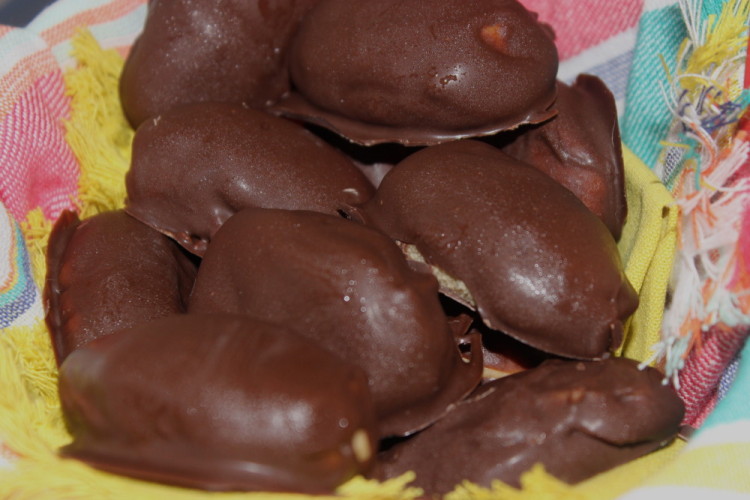 So let's state the obvious here — I don't celebrate Easter. Duh. I do, however, appreciate that perfect combination of chocolate and peanut butter molded to look like an egg as much as the next Easter-celebrating gal and just because it's not my holiday doesn't mean I can't indulge! There is just something about those Reese's Peanut Butter Eggs that are just so much better than the regular cup-shaped ones. It's the peanut butter — I'm almost positive there's more of it!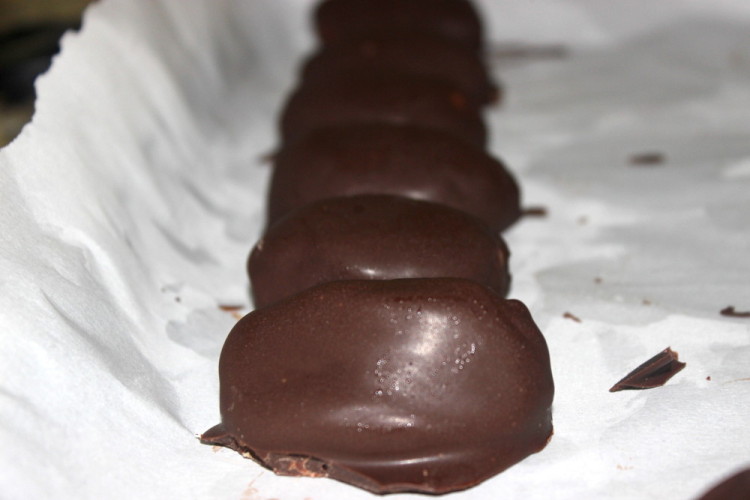 I had some really great and giving friends as a kid. They'd never fail to bring me any extra candy they could scrounge up from their Easter baskets, especially my two favorites — jelly beans and those Reese's eggs. When Country Crock® challenged me to come up with an Easter treat using their buttery spread, I wasn't really sure if it made sense for me to participate. But I love Easter desserts and all the fun-themed candies and chocolates that come out during this time of year, so even though I don't celebrate religiously, I certainly do celebrate with my sweet tooth!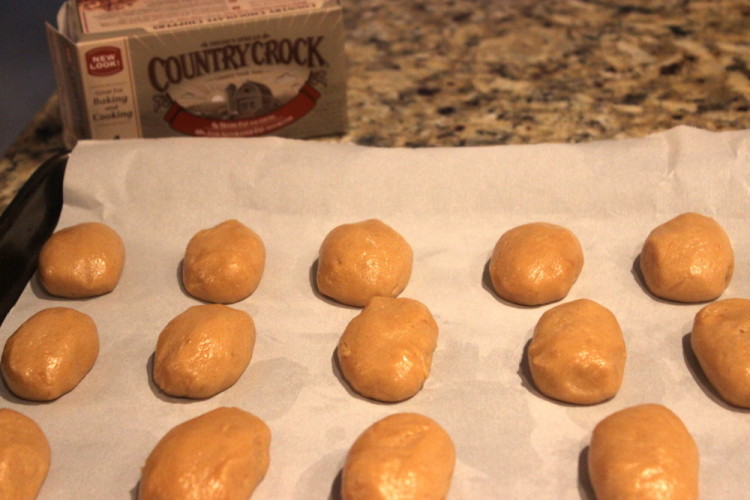 I've always wished those Reese's eggs were available year around and now that I have my own copycat recipe, they can be! I used Country Crock® spreadable sticks to mix up the yummy peanut butter filling. Did you know that Country Crock® has less saturated fat than butter? It contains 0g trans-fat per serving, no cholesterol and no partially hydrogenated vegetable oils. Sounds pretty good, huh?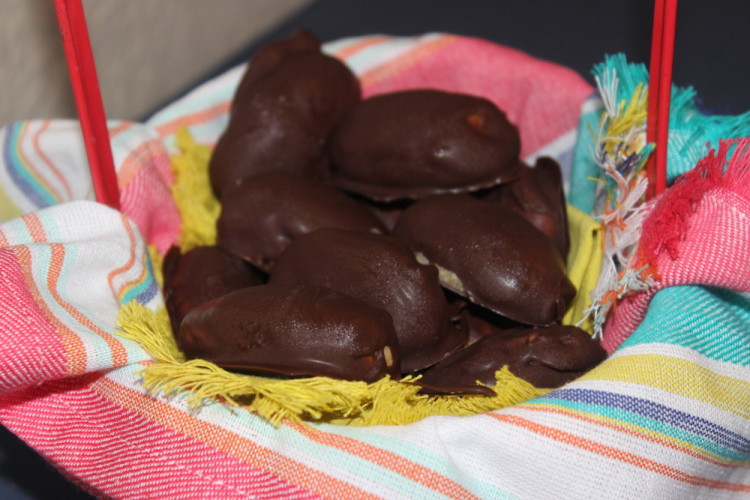 These Chocolate Peanut Butter Eggs are a "no-bake" baked good. The creamy peanut buttery filling has a cookie-esque texture and if you didn't know any better, you'd think it was baked. Deliciously smooth and sweet dark chocolate completely envelopes each of these egg-shaped peanut butter balls — a true match made in dessert heaven. Whoever decided chocolate and peanut butter should be paired together is just the most geniusy genius in all the land. I'd like to meet them and praise them on their oh-so-incredible palate.
In the meantime, I'll just stuff my face with homemade Chocolate Peanut Butter Eggs.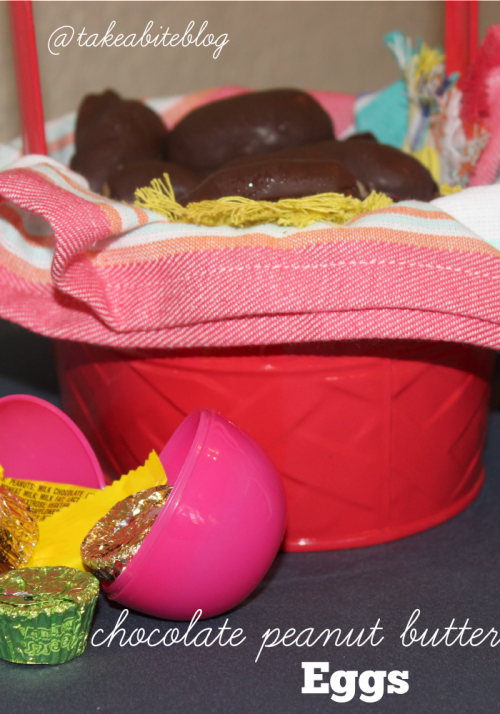 Chocolate Peanut Butter Eggs
Recipe Type
:
Dessert/Snack
Author:
Impress your friends and family this holiday with your own version of those classic egg-shaped chocolates we see every Easter season.
Ingredients
1/4 cup (1/2 stick) Country Crock® spreadable stick, softened
1/4 cup creamy peanut butter
1/4 cup granulated sugar
1/2 cup light brown sugar, packed
2 tbsp milk of choice (I used unsweetened cashew milk)
1/2 tsp pure vanilla extract
1 1/4 cup ap flour
1/4 tsp salt
1 cup chocolate melting wafers
Instructions
Beat butter, peanut butter and sugars in a the bowl of a stand mixer until light and fluffy.
Add milk and vanilla.
Mix in flour and salt and continue to mix until just incorporated.
Use a small cookie scoop to portion out balls of dough and use your hands to roll them into an egg.
Arrange eggs on a baking sheet lined with parchment paper and place in the freezer for about 30 minutes.
Melt the chocolate wafers (or chocolate chips, a good quality chocolate bar, etc.) and remove the eggs from the freezer.
Drop each egg into the melted chocolate with your hands and use a spoon to carefully coat and lift them out, placing back onto the parchment paper.
Repeat this with all eggs and then put back into the freezer for at least 5 hours (preferably overnight) to completely harden.
Keep refrigerated until ready to serve.
Notes
Peanut butter filling recipe adapted from "The Cookie Dough Lover's Cookbook" by Lindsay Landis
Disclaimer: This is a sponsored post. I have an ongoing relationship with The Daily Meal as part of their Culinary Content Network. I was provided with coupons to purchase this specific product to create a recipe. No monetary compensation has been received. Nutritional information has been provided by the sponsor. As always, all opinions are 100% my own.