Never miss a bite! Sign up here to receive new recipes and reviews straight to your inbox.
Disclosure: I was invited as a guest to enjoy complimentary dinner and drinks at both restaurants. No monetary compensation has been received. As always, all opinions are 100% my own.
When a PR agency invites you to enjoy happy hour cocktails and appetizers, followed by dinner at a well known Miami Beach restaurant to which transportation will be provided, you do not hesitate to say yes. It was truly a decadent ladies night out for myself and about 10 others from local media publications. We were wined and dined like none other at Cibo Wine Bar in Fort Lauderdale, and Red, the Steakhouse in Miami Beach. Getting toted around by luxury car service, miRide, wasn't too shabby either!
Yes, I went to a Steakhouse — and yes, I was able to eat. But let's back up a bit and start at the beginning of the evening. I was under the impression our visit to Cibo would simply be a short and sweet happy hour before making our way down south, but that suddenly turned into an array of delicious appetizers and fabulous Sangria (seriously one of the best I've had — it had St. Germaine!) that almost made us too full for dinner!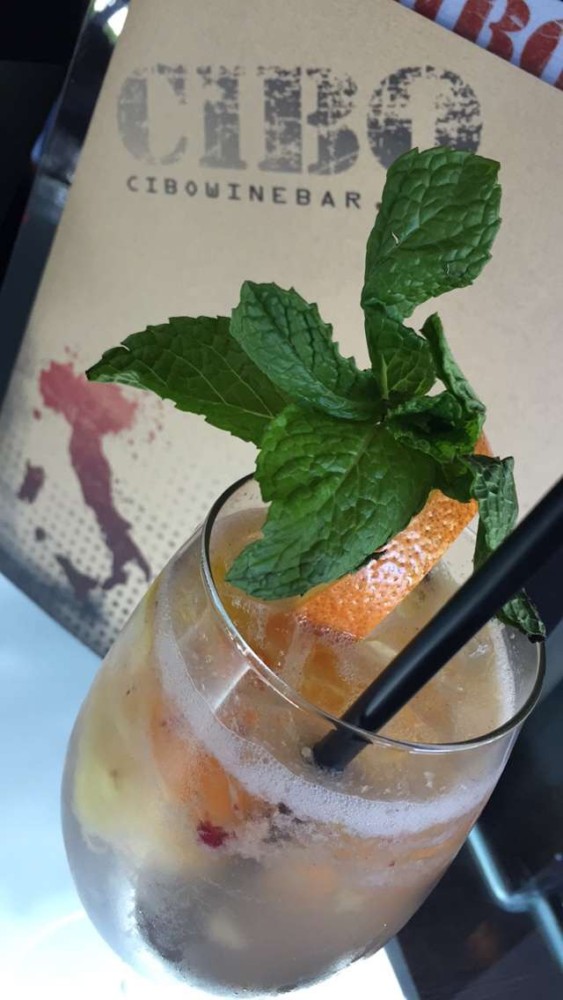 Plate after plate of food appeared from the kitchen — polenta fries with a gorgonzola dip, arancini, fried zucchini and artichokes with roasted red pepper and lemon lime aiolis, pizza, steak skewers, and even a meat and cheese platter.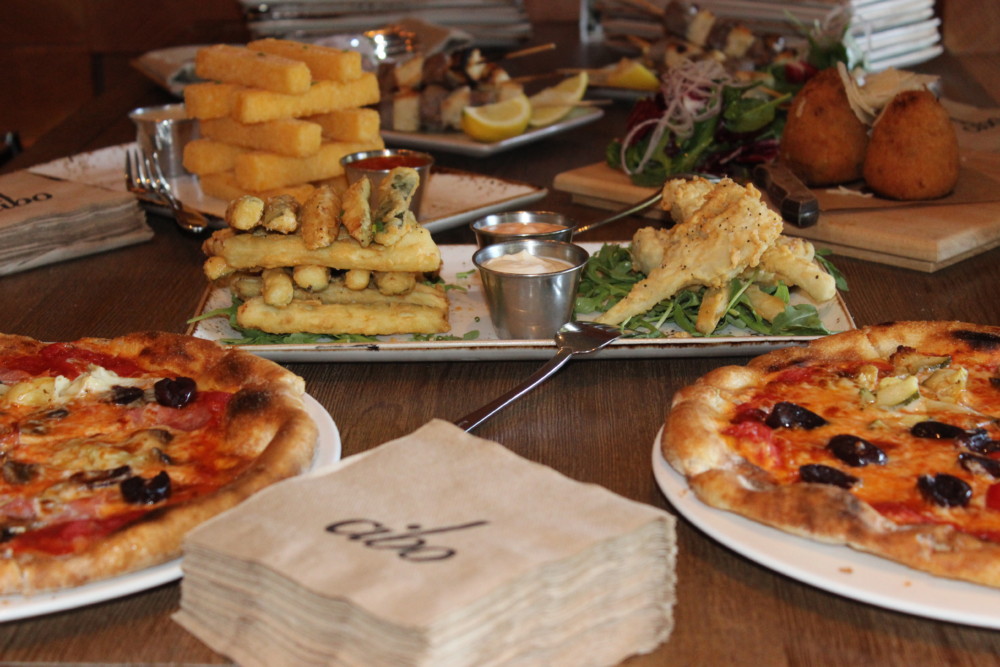 My sticky fingers kept going back to those polenta fries. I've seen versions of these on other blogs, but never on a restaurant menu. My first polenta fry experience will definitely not be my last. They were so perfectly crisp on the outside with the most tender inside — and that gorgonzola dip was super addicting. I mean, can you really go wrong with anything called a french fry?! It won't be long before I make these at home, so definitely keep your eye out for a recipe.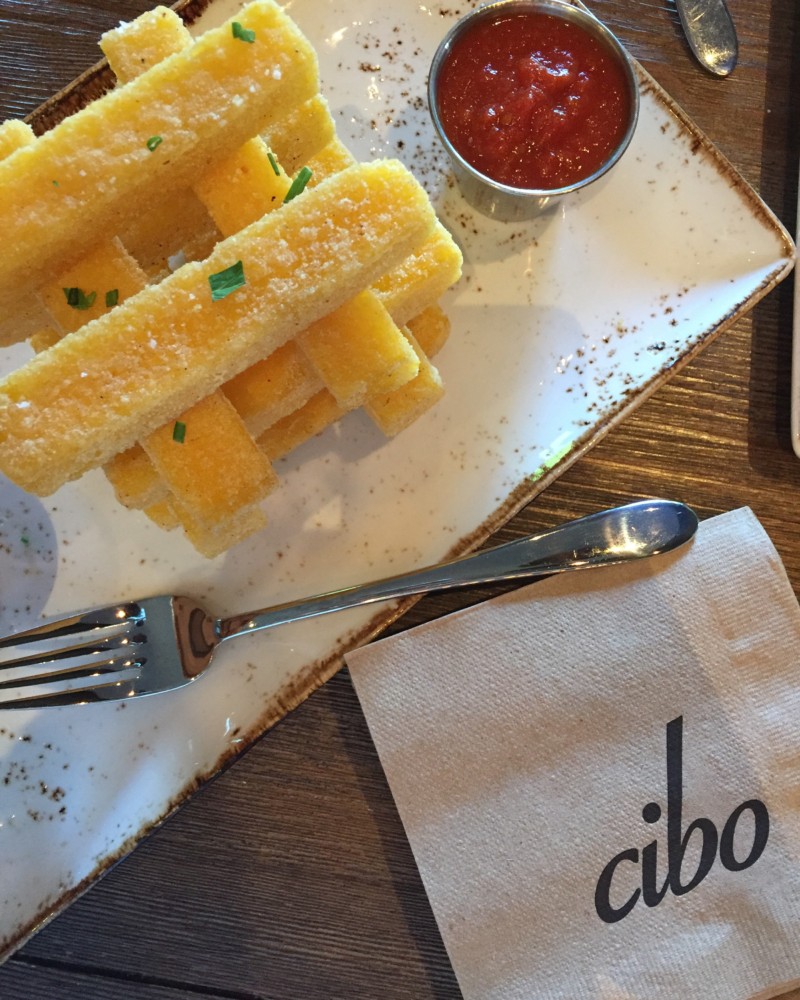 Cibo has a great menu of classic and creative Italian dishes. Something tells me a trip back there is in store… Meanwhile, it was time to move on to stop #2. With a long food-filled night ahead of us, we set down our empty glasses, forced the forks from our fingers, and piled into the car waiting to chauffeur us down to Miami. miRide features high-class luxury vehicles with 24/7 concierge customer care service. You can book your miRide for immediate use, book it for later that night, or even book it for weeks in advance — and as an added bonus: there is never any surge pricing. It was nice to be able to relax in a comfortable car for a bit before continuing our night… Plus, it gave us a chance to digest!
Fast forward a half hour and we're seated in a private room inside Red, the Steakhouse. Chef Peter Vauthy is in the kitchen preparing our meal, and the staff treats us to either a glass of wine or a cocktail. Although I wouldn't be eating steak, Chianti sounded appropriate for the setting and its light, smooth finish ended up being just the right choice for all that was to come. Warm, fresh bread hit the table along with its obvious partner in crime, olive oil parmesan dip. If eating all the bread in the basket and sopping up every last drop of that dip is wrong, I don't ever want to be right.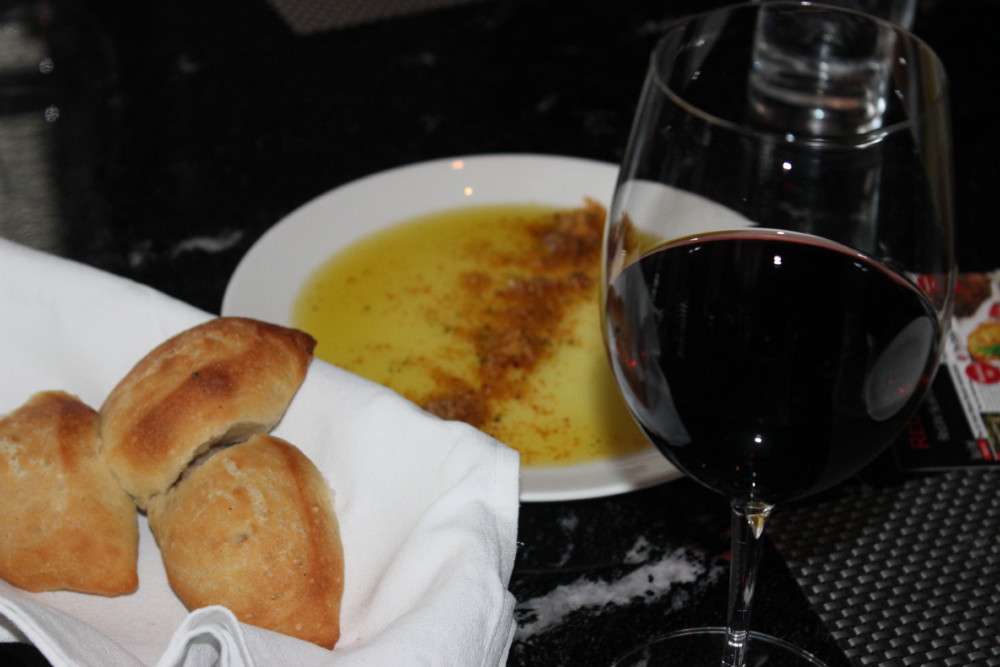 Now it was time to get things started with the appetizers. And lucky for me, all of them were seafood! There was tuna poke with sushi grade tuna, pineapple, wakame (seaweed salad), cucumber, and sesame, crisp calamari with Calabrian chile and garlic, and lemon garlic shrimp served on crostini. The tuna poke was noticeably fresh and bursting with vibrant colors, tastes, and textures. It was my favorite of the three, with the kicked-up calamari coming in second. Its hit-you-in-the-face flavor made me want to go back for more, but not so much the shrimp; it was a little heavy on the buttery white wine sauce.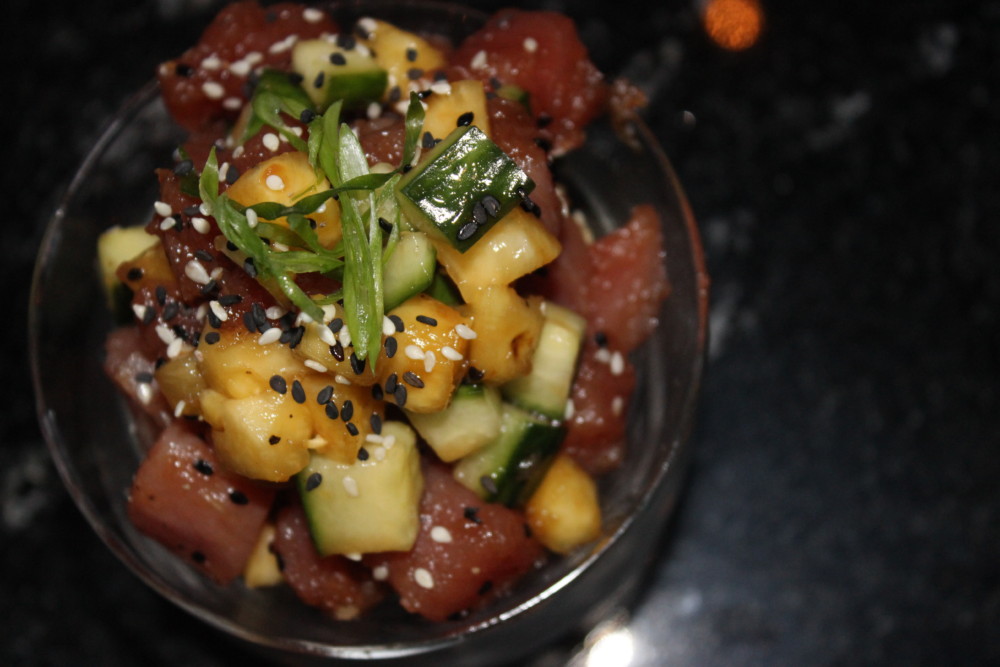 Salads were coming next. You know, I read somewhere once that eating a salad before your main meal is supposed to make more room in your stomach. Can someone explain that to me, please? Eating more…to eat more? I may not understand it, but I'm all for it! We were served the RED's signature house salad of baby greens, candied walnuts, and goat cheese tossed in RED's raspberry vinaigrette. It was a nice dish, but it was the gorgeous local heirloom tomatoes and fresh burrata drizzled with balsamic reduction that immediately caught my eye. You know me and burrata — I was the first to dig in. I love that something so simple and seen so often just never gets old. When you have the right ingredients — fresh, local, delicious — you can't go wrong.
Time for the main attraction — the entrees and side dishes. I believe that every good steakhouse has side dishes that are equally as impressive as their steaks and seafood. Chef Peter prepared for me a piece of crispy-skin salmon cooked exactly how I like it, while the others indulged in RED's signature steak cuts as well as roasted chicken.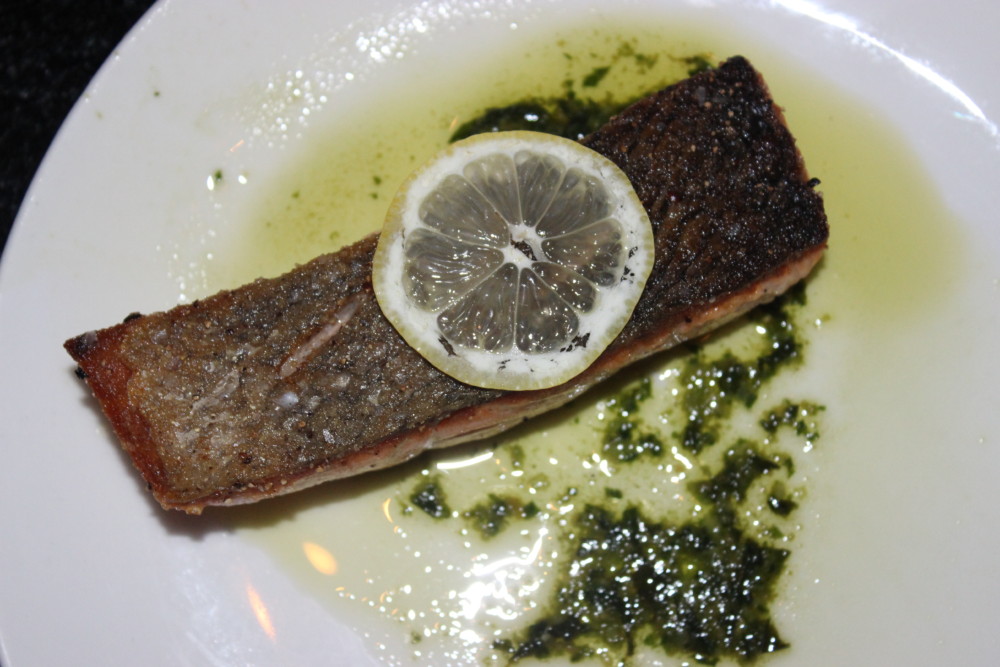 I enjoyed my salmon, but honestly I could have easily made a meal of the sides and been content. Wild foraged mushrooms and onions sauteed to perfection, four cheese macaroni and cheese so creamy and decadent I could only eke out a bite or two, Florida creamed corn, of which I'm not ashamed to admit I went back for thirds of, and roasted Brussels sprouts with pancetta that everyone enjoyed while Chef brought out a separate pancetta-less dish just for me. Imagine a table full of well-dressed professional women chowing down on this feast of food. It was a sight to see, and we were loving every second of it.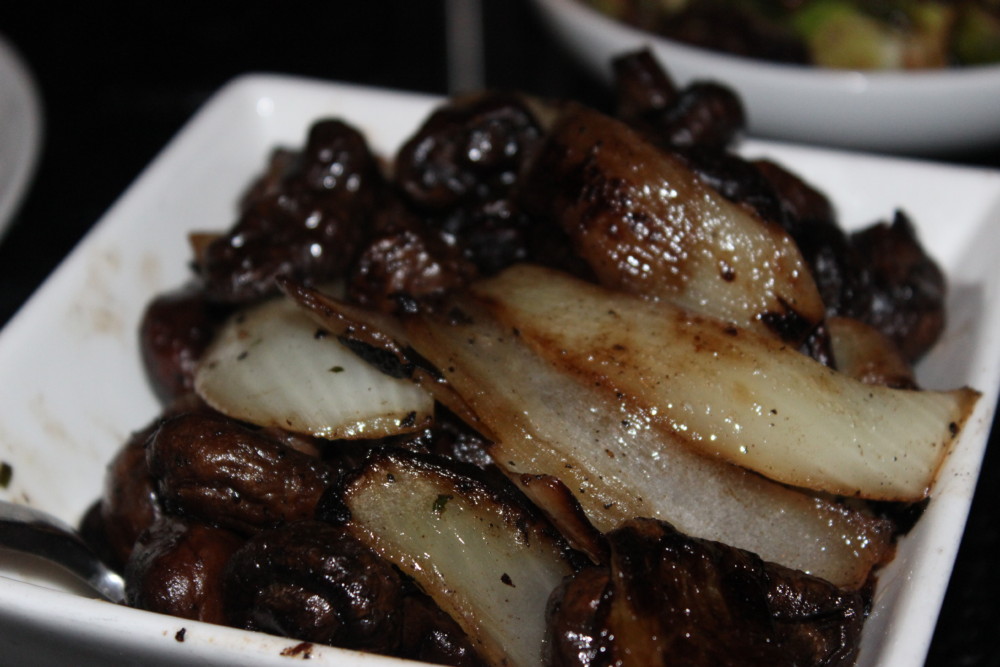 But that's not the end. Obviously there's dessert. The Fresh 'n Hot Doughnut Holes are made in house, covered in powdered sugar and served with a raspberry jam. Normally, this dish comes with a chocolate ganache and salted caramel sauce as well. The Molten Chocolate Cake is exactly what you want from a chocolate cake, rich and decadent, and served with fresh berries and vanilla bean gelato. Last, but certainly not least, a Florida staple — Key Lime Pie. Chef calls this dish "deconstructed" because of it's presentation. It's served with toasted meringue, blackberry compote, and graham cracker streusel.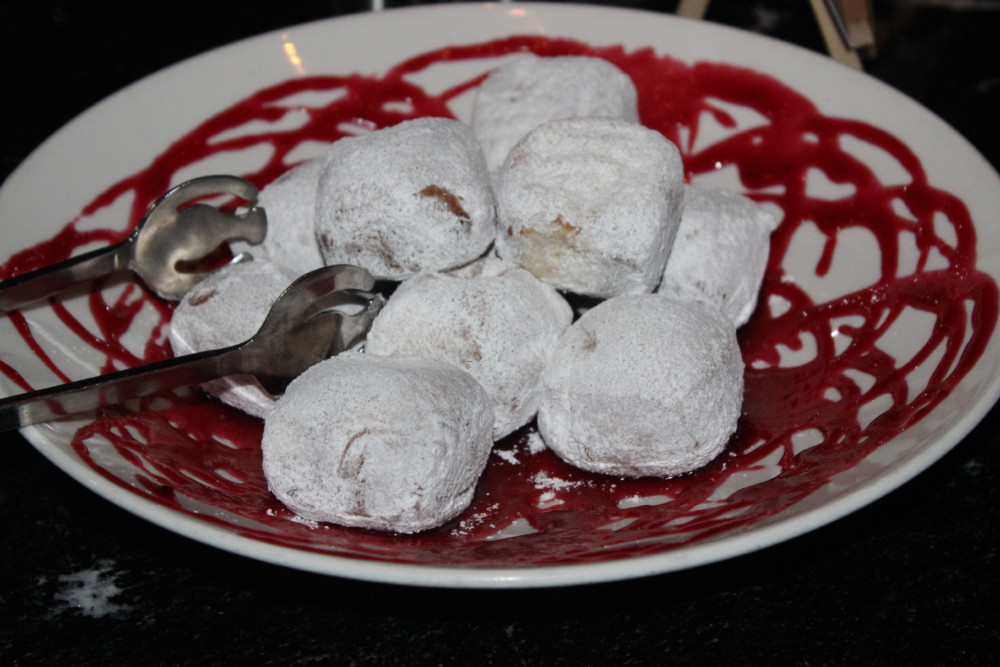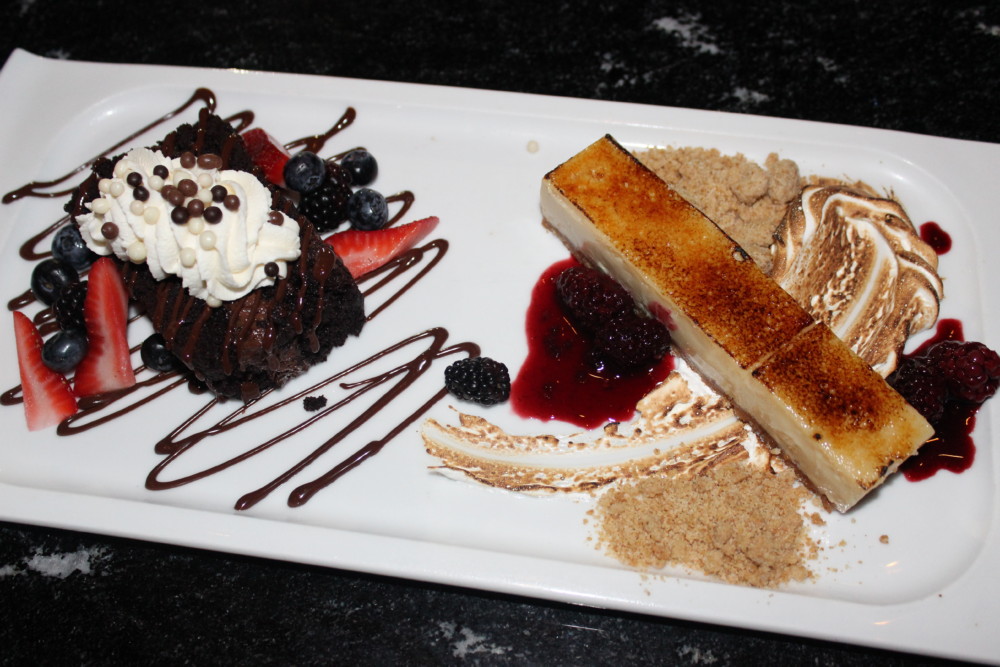 I rolled out of the restaurant, stuffed and satisfied — from a Steakhouse no less — and hopped back into the miRide. Sometimes I have to stop and pinch myself. This the is life… Wining, Dining and Riding in style.
Cibo Wine Bar is located at 4100 N. Federal Highway in Fort Lauderdale as well as 200 S. Pointe Drive in South Beach and 45 Miracle Mile in Coral Gables. Red, the Steakhouse is located at 119 Washington Ave. in Miami Beach.