In an effort to help you all get through the last hurrah of winter (I know spring has started, but from what I gather…winter hasn't completely deserted you all yet), I made you a Pina Colada. Well, sort of.

I made you a Pina Colada Smoothie. With tons of cinnamon, because well, I love cinnamon and think it should be in everything.

Smoothies are my favorite breakfast to make at home. They are quick and easy, and allow you to play around with different ingredients to make new flavors every time. Coconut, pineapple, banana and cinnamon blend together to make you one creamy, dreamy, delicious breakfast smoothie.

If you're lucky enough to have some warmth in your area, make this Cinnamon Pina Colada Smoothie and enjoy it outside in the sun.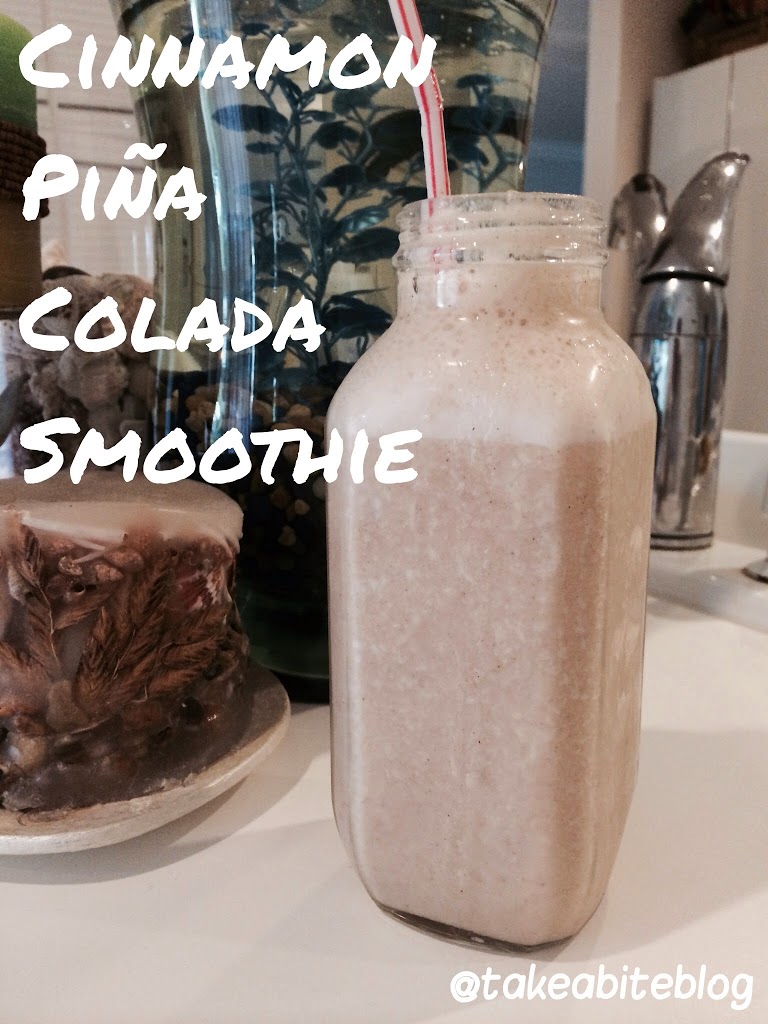 Cinnamon Pina Colada Smoothie
1/2 cup water
1 8 oz. container Dannon Light & Fit Greek Toasted Coconut yogurt
1 frozen banana
1 cup fresh or frozen pineapple chunks
1 tbsp cinnamon
4-5 ice cubes

Mix all ingredients together in a blender and enjoy!