Disclosure: This is a sponsored post by Coco Sushi Lounge and Bar. As always, all opinions are 100% my own.
Coco Sushi in Downtown Delray Now Offers Weekend Brunch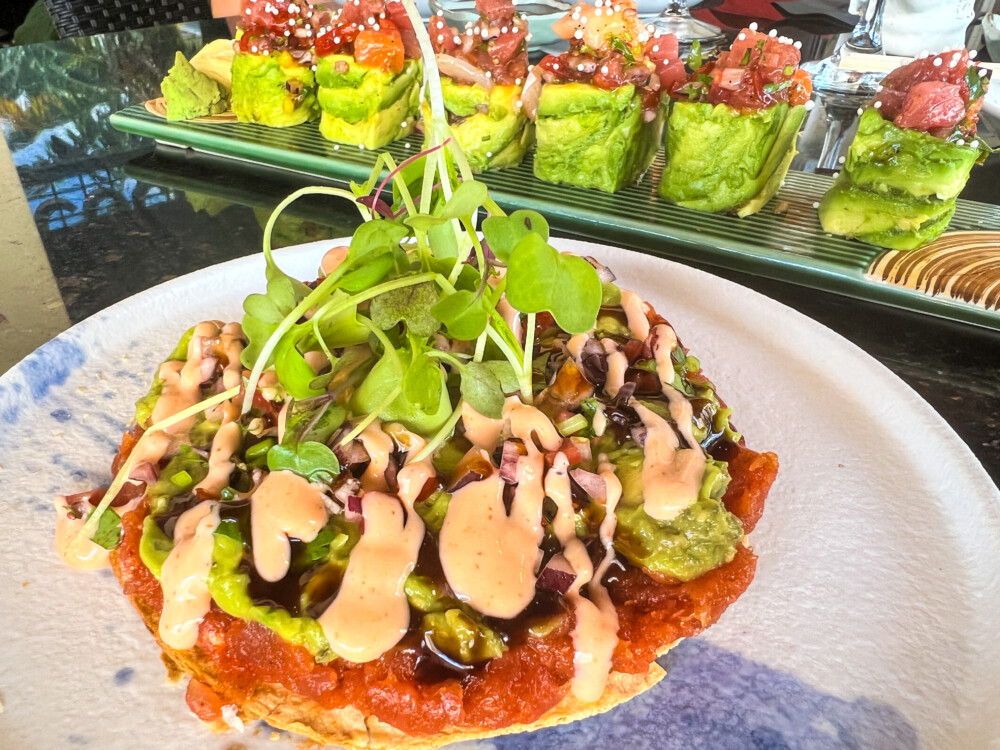 Coco Sushi Lounge and Bar, located in Downtown Delray Pineapple Grove District, has expanded its menu to now offer a weekend brunch. The brunch menu is available every Saturday and Sunday from 11:30am-4pm, featuring $16 bottomless drinks and specialty dishes. The full, regular menu is also available.
With Mother's Day coming up, this is the perfect spot to treat Mom to a special (and delicious) day out! Coco Sushi will be decorated for the holiday and have beautiful long-stemmed roses on hand for all moms who dine in on Sunday, May 8th for brunch or dinner.
There will also be Mother's Day specials available that day, including a Mother's Day Basket for $20 that is filled with a variety of dumplings, gyoza, spring rolls and the Mother's Day roll: a heart-shaped roll made with spicy tuna and avocado, topped with tuna and red tobiko. This sounds like it'll be a lot of food, so it's the perfect starter to share among family and friends! And what's Mother's Day brunch without bubbles, right? Sparkling rosé splits will be available for $8/bottle too!
Although Mother's Day will be a special day for the new Coco Sushi brunch, every Saturday and Sunday should be celebrated! The weekend is meant for brunching, and Coco is equipped to hold a lot of brunch lovers! There is ample outdoor seating on the patio, and the indoor dining area is large and spacious, so this spot is ideal for bigger groups. For more intimate dining, you can try to snag a seat at the sushi bar, and of course, the regular bar as well.
What to Order for Brunch at Coco Sushi Lounge and Bar
When you've got the option for bottomless brunch cocktails, you might as well start there! Coco Sushi brunch offers four options, including mimosas, bellinis, Bloody Marys and Aperol spritz. I always go straight for the bellini, which is a combination of Prosecco and peach purée. Coco adds a maraschino cherry to the drink, which is not typically done, but I loved it — it made me think of my childhood Shirley Temple days!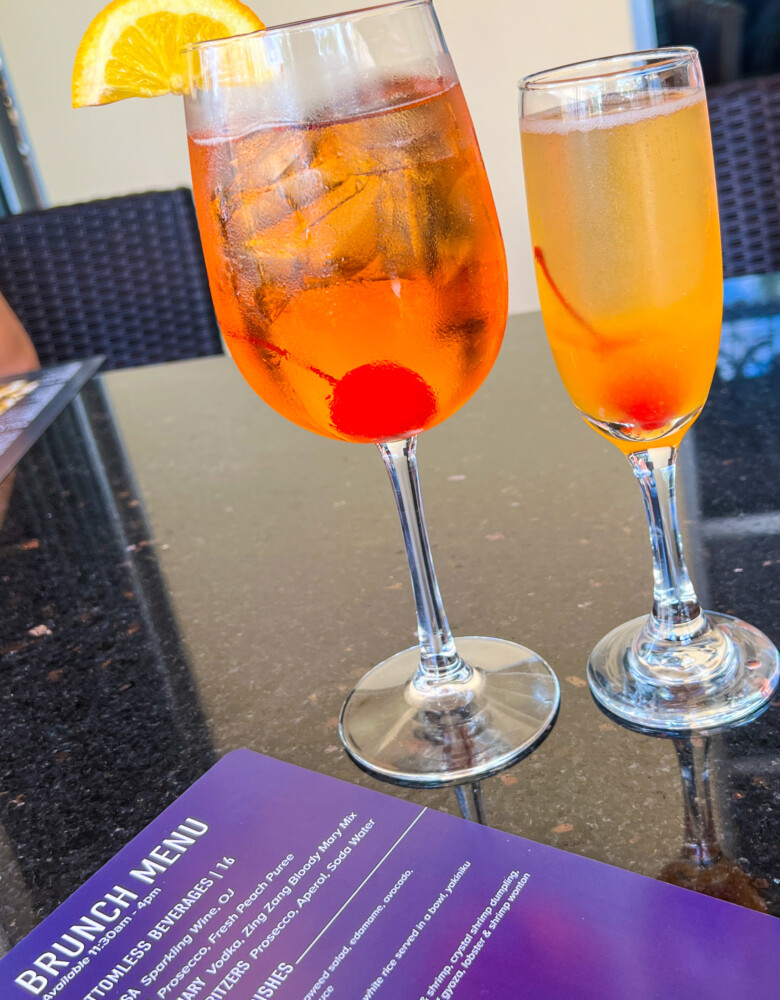 The Coco Sushi brunch menu's main focus is on small, shareable plates like dumplings and gyoza. There is also a big dim sum platter for those who just can't decide and want to try a little of everything. It includes a Peking duck dumpling, Wagyu beef gyoza, crystal shrimp dumpling, lobster and shrimp wonton, edamame dumpling, and a spring roll. Larger plates include the Yakiniku bowl that has grilled short rib, Japanese white rice, scallions, and yakiniku sauce, which consists of soy sauce, mirin, sugar and sesame seeds. So, no, that's not gluten-free.
The poke bowl, however, can be made gluten-free if you omit the kani and sauce, and add gluten-free soy sauce. It has sushi-grade tuna and salmon, seaweed salad, edamame, avocado and masago over white rice. I loved how fresh the fish was, and the presentation was so pretty. Actually, every single dish I have ever ordered at Coco Sushi was plated beautifully with such meticulous attention to details.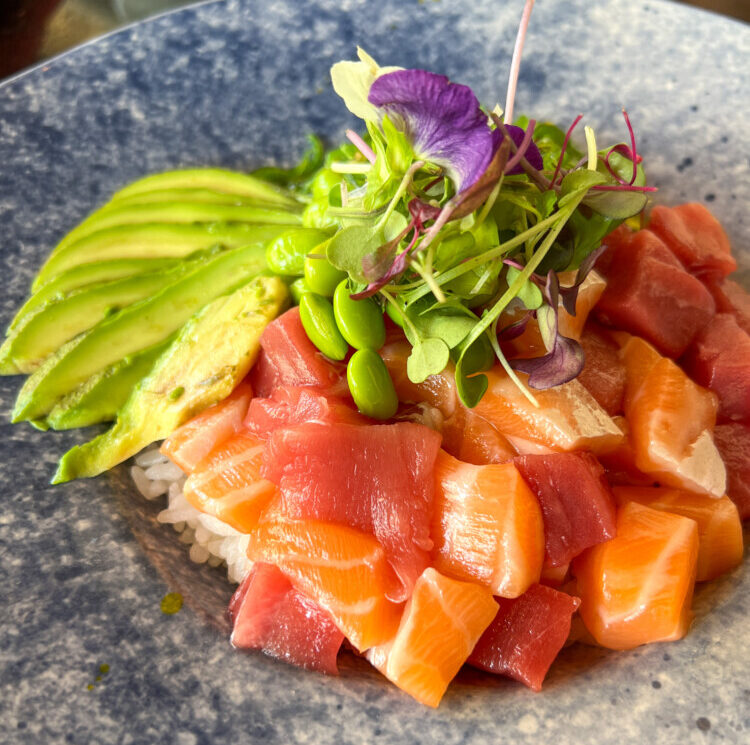 Two stand-out Coco Sushi brunch items have got to be the Korean pancake, available with seafood or vegetables, and the pizza, with either a spicy tuna or lobster and shrimp topping. Although neither of these items are or can be made gluten-free, the two friends I brought with me to brunch ordered those dishes, and raved about both of them. The seafood pancake has shrimp, scallops, calamari, onion, scallion with mushroom and garlic sauce. It might not be as bright and colorful as other Coco Sushi plates, but seeing as though there were zero leftovers, it was definitely well received.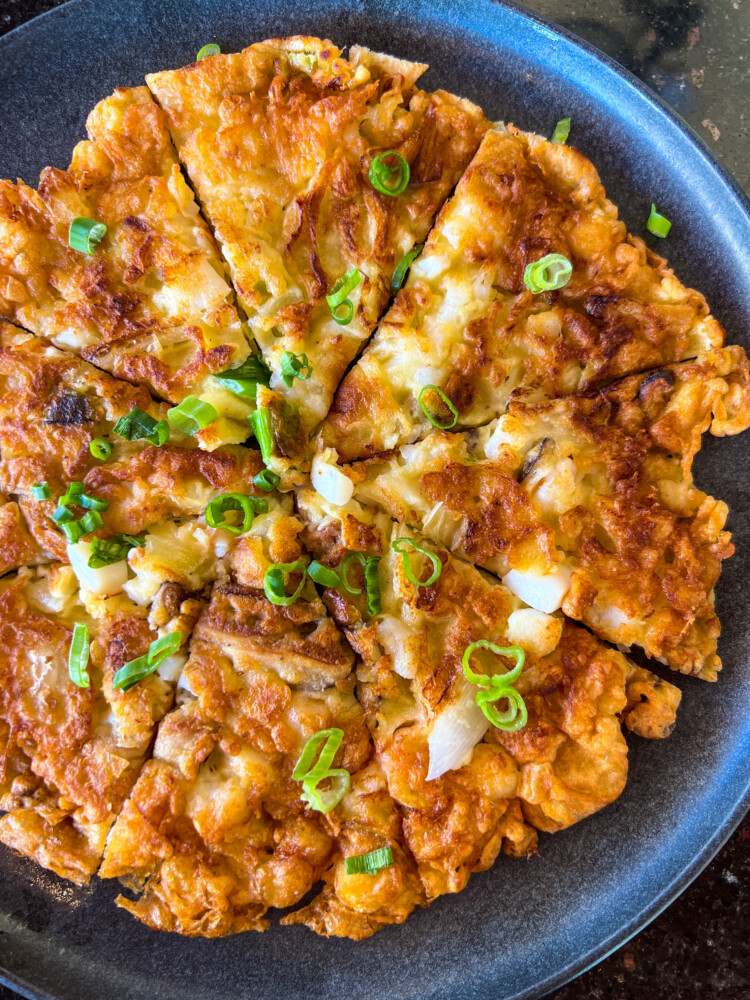 The spicy tuna pizza was another spot-on presentation though. It has a crispy won-ton base, topped with the spicy tuna mixture, guacamole, tomato, onion, cilantro, spicy mayo and eel sauce.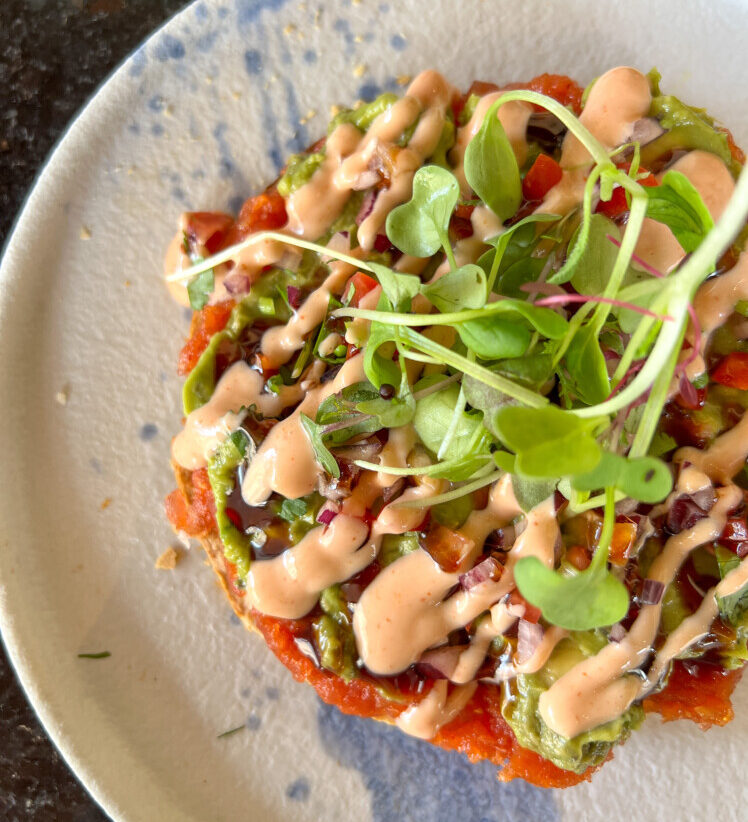 Don't forget that the full, regular menu is also available during brunch hours, so there are plenty more options for dim sum and appetizers, sushi and sashimi, noodle and rice dishes, and main plates like Tokyo-style chicken with honey-soy glaze, crispy beef with orange and tangerine peel, and seafood and vegetable stir-fry in a black bean sauce.
The kitchen staff at Coco Sushi is very accommodating when it comes to gluten sensitivities and allergies whenever possible, so don't hesitate to ask your server about gluten-free options. Although I wish that I could have tried the tuna pizza and seafood pancake, there were plenty of other things I could order off the menu — and I promise, I did not leave hungry!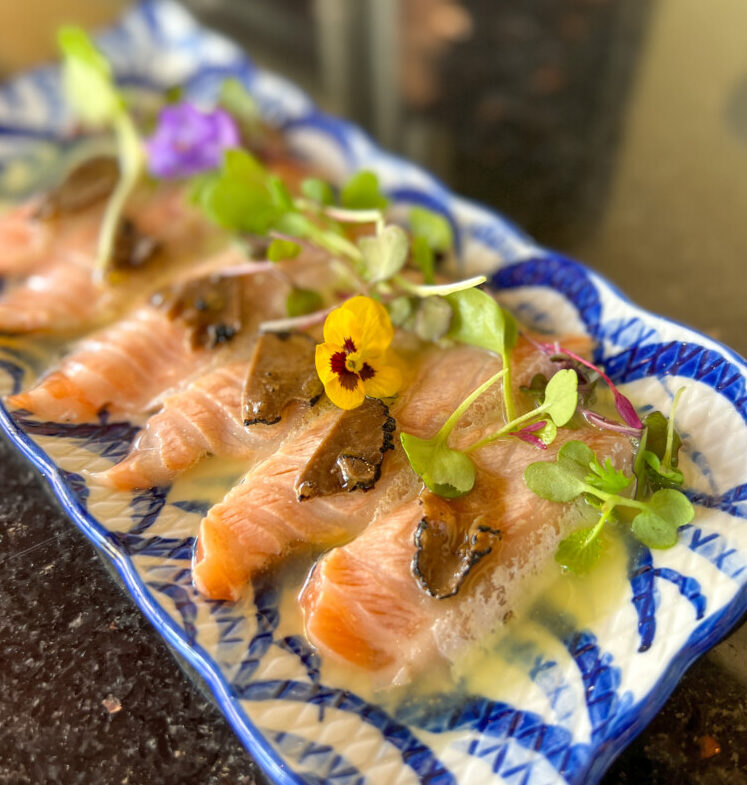 Experience Brunch at Coco Sushi Lounge and Bar
Coco Sushi Lounge & Bar is located at 25 NE 2nd Avenue in Delray Beach. The restaurant is open every day for dinner from 4pm-1am. Brunch is offered on Saturday and Sunday from 11:30am-4pm. Happy hour is every day from 4-6pm, and Monday through Saturday from 10pm-1am, featuring $7 cocktails, $4 select bottle and Sapporo draft beers, $5 house wine, $6 select well drinks, and small plates and sushi ranging from $4-$12.